Downtown Moncton has much to offer when it comes to food and beverages. Among some of the great businesses is a new, unique spot called Euston Park Social. Co-owners, Gene and Susan Cormier, felt that there was something missing in the core of downtown Moncton. Gene, who was born and raised in the Greater Moncton area, is an experienced chef who has travelled all over the world as a corporate executive chef and culinary advisor. His wife, Susan, has worked in hospitality alongside him during their travels and together, they form the perfect team to create a successful and thriving business.
Euston Park Social is a beer garden and container restaurant. The layout is very simple — a 40' shipping container sits on one side, and a relaxing patio enclosure on the other side. The entire area is fenced off and seats 100 people (restricted seating may be implemented due to Covid-19).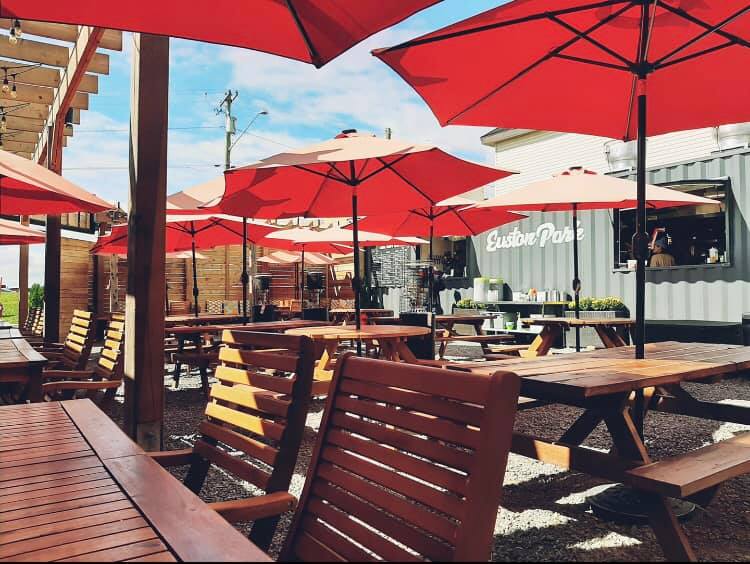 "When you're inside the space, it's like your best friend is having a party in their backyard; you may not know everyone, but you will have made new friends when you leave." — Gene Cormier
The food and beverage selection are particularly interesting. All the food is made sur-place daily, which means if you wait to grab a bite to eat too late, they may in fact run out of pizza dough.
Euston Park Social's menu has a big focus on snacks and features meals such as the Simple Burger, Tofu Skin Skewers, Chickpea Meatballs, and Bratwurst Pogo. Euston Park Social isn't here to offer you some traditional wings, but rather they bring unique international dishes to the table to meet those same cravings. Instead of wings, you can enjoy some Spicy Blue Cheese Hush Puppies, inspired from the Southern United States.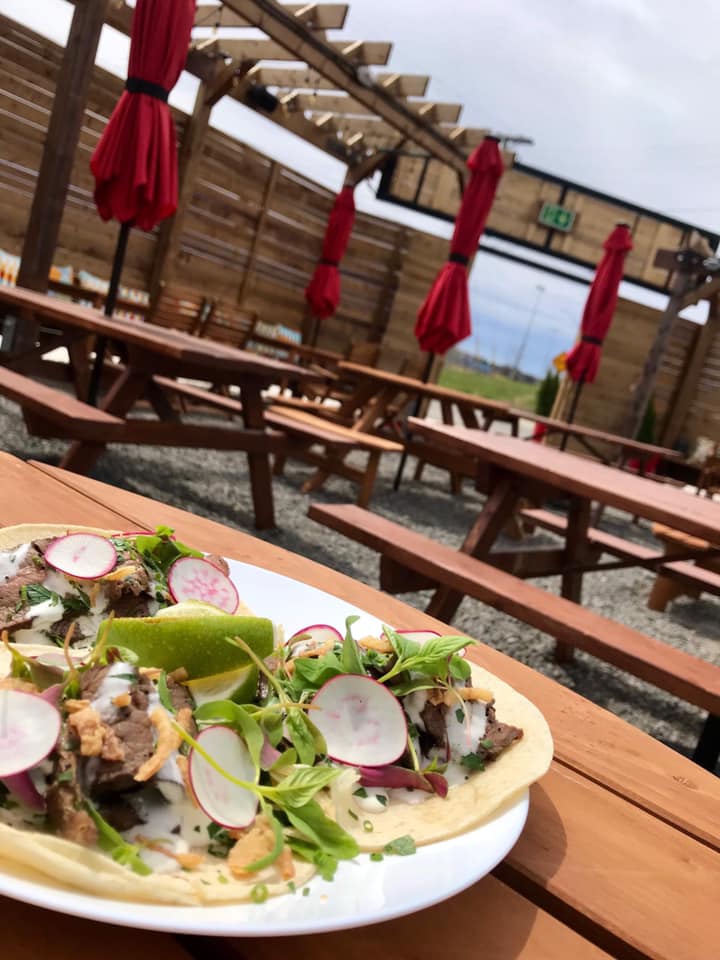 But best of all is, of course, their beer selection; it wouldn't be much of a beer garden if they didn't offer quality local beers. Customers can choose from the following breweries: Flying Boats, Cavok, Grand Monk, Celtic Knot, Holy Whale, and Pumphouse.
A large portion of everything offered by Euston Park Social is local – from the drinks, to the buns, to the meat. They strongly believe in supporting their community and putting their earnings back into the local economy.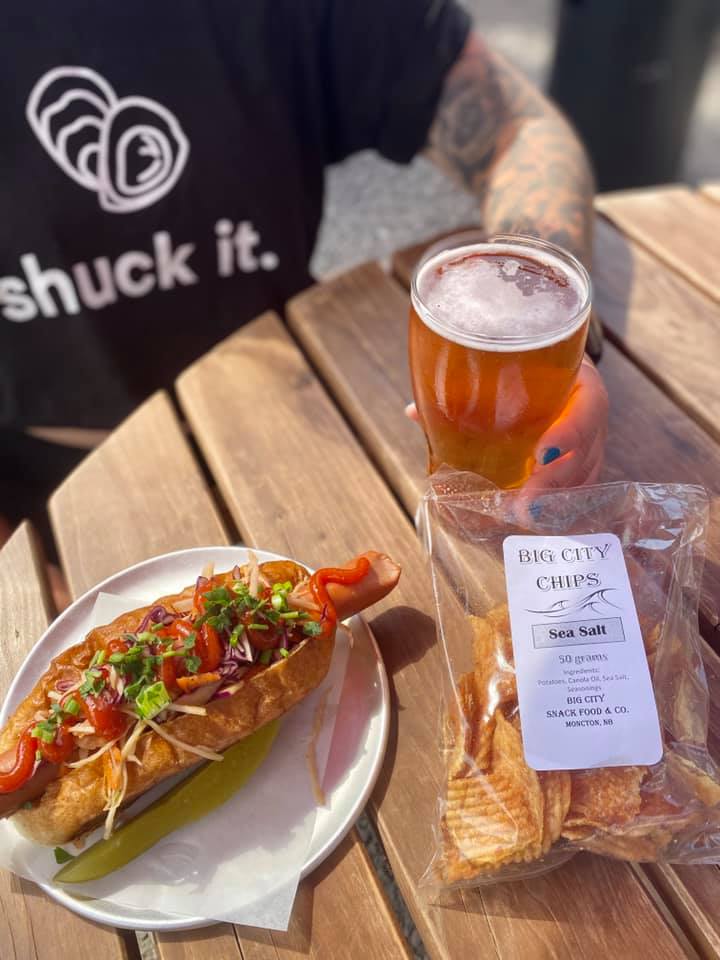 "We bring our culinary travels, love of the outdoors and innovative food and beverage to create a place to slow down, take a breath and enjoy great company. ​Come take a journey at our table, come unwind at Euston Park Social." — Gene Cormier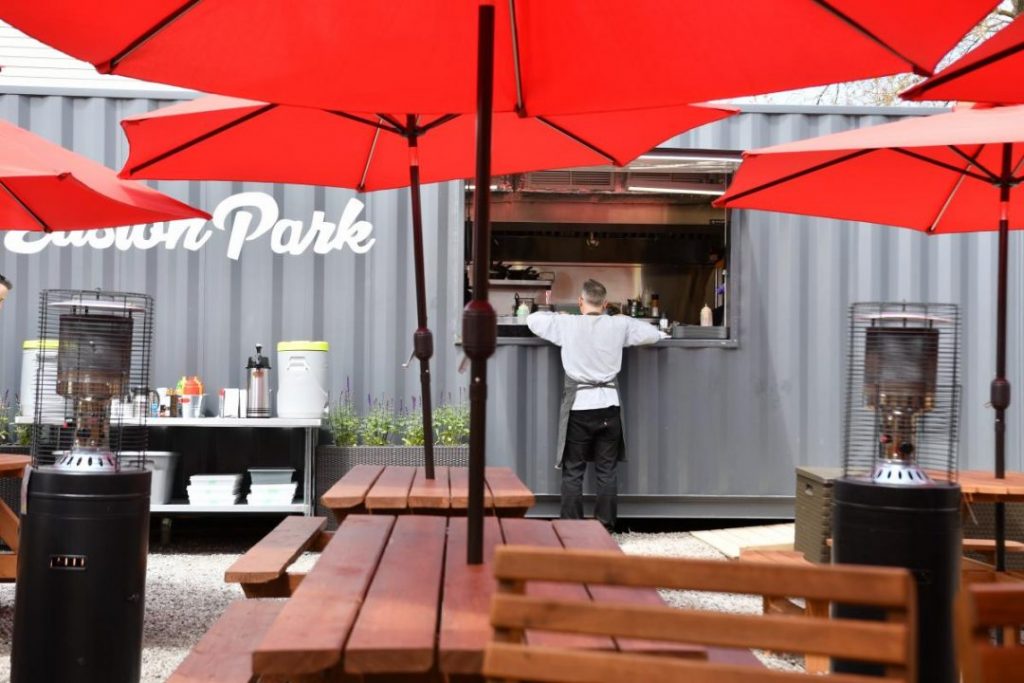 You can visit Euston Park Social at 5 Euston St in Moncton, New Brunswick. You can also follow them online on Facebook and on Instagram, or visit their website.
*This post has not been sponsored by Euston Park Social, but is a part of a Downtown Moncton series on www.downtownmoncton.com
If you liked this blog post, you might also like:
8 Free Things To Do In Moncton // Sunday Mornings in Moncton