It's already time for another update on the Home Makeover for Renters! We started working on the bathroom last week and covered how to do caulking yourself. This will give your bathtub, window or sink a brand new look. Today's topic will also be able to freshen up your look – we're going to go over how to properly clean the bathroom and prepare it for a fresh coat of paint.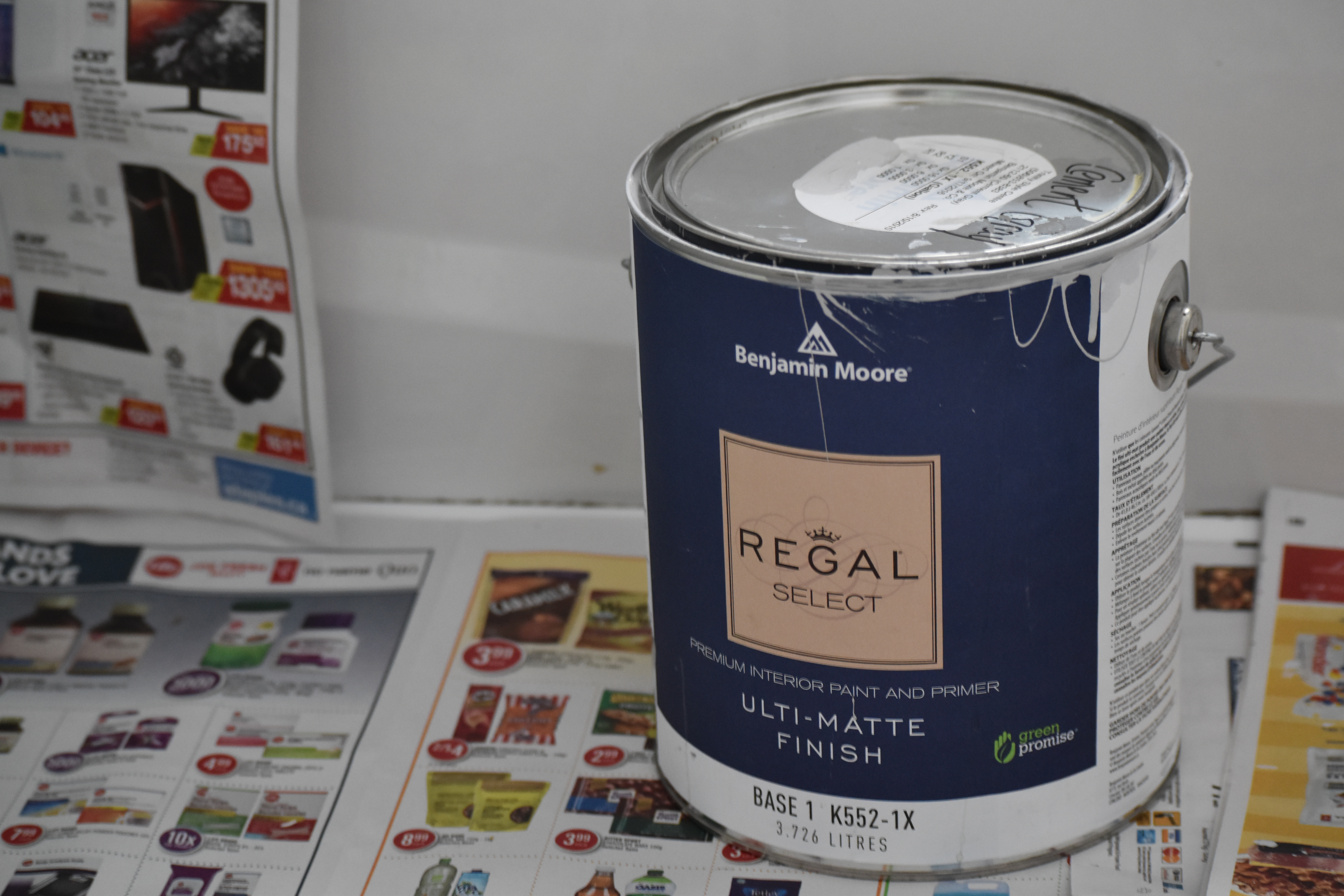 Cleaning the bathroom doesn't have to cost you a fortune. It can be as simple as using a cloth with warm soapy water – that's our go-to cleaning product. It's natural, non-toxic, and it gets the job done.  However, I'm sure you're already thinking about how sometimes it does not get the job done. Sometimes it's necessary to get some stronger products to get rid of some nasty stains. The worst spot for us in the bathroom is the ceiling because we don't have a fan. Therefor, we've opted to watering down bleach to help turn the ceiling white again.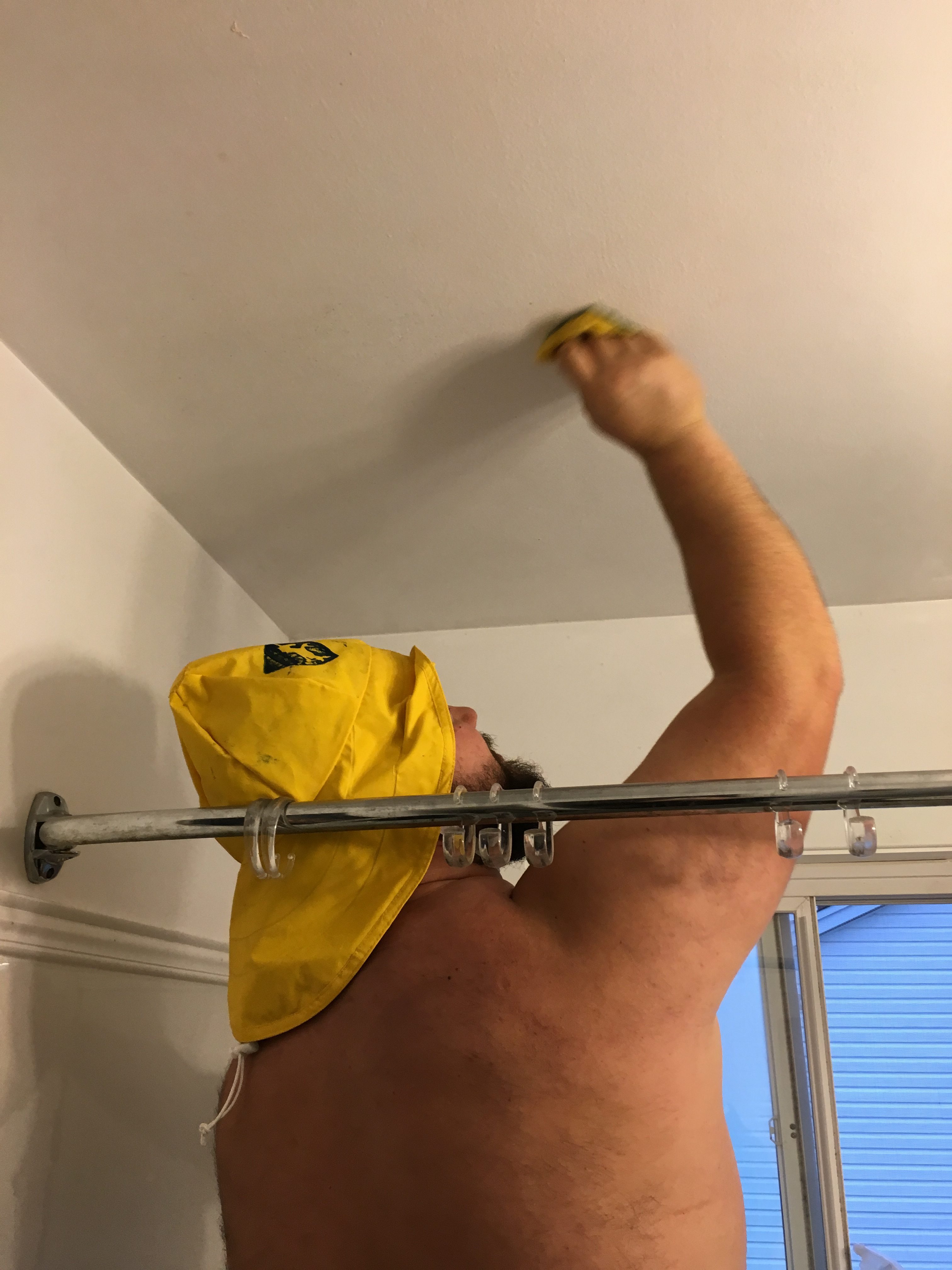 It is unfortunate that the house we are currently renting does not have a fan in the bathroom, therefor it gets extremely humid, and requires a lot more cleaning.
And speaking of cleaning, we also removed the shower curtain bar to scrub off all the accumulating scum from god-knows-how-long. (Shout out to my brother who did this task for me!)
We've been cleaning for so long, I really appreciate all the help I've been receiving both from Max and from my brother. These Home Renovations, even as renters, take a lot of time and effort. Make sure you are prepared to take on the tasks you want to accomplish when you're planning out your own home renovations.
For me, painting was high on my priority list for most of the rooms, because we had never gotten around to repainting since we moved in. Not that you need to, I was just not a fan of the yellowish white color on all the walls.
Fortunately the bathroom was one of the only rooms in the house that was actually white, so it never bothered me too much. When we talked over doing some renovations in this room, I debated whether we should paint or not. It seemed like a lost of hassle because it's such a small room, and it would require removing all the cabinets to paint behind them.
After much deliberation, I found an idea on Pinterest that I really liked – an accent wall! Now if you know me at all you'll know that I'm not a big fan of bright colors, so perhaps the word "accent" isn't very fitting.
We chose the color grey – our favourite color! – and I absolutely LOVE how it turned out! The only challenge I had while painting was near the bathtub's edge. The caulking made it hard for the paint to stick, so I went over that spot a third and fourth time to make sure it blended well with the rest of the wall.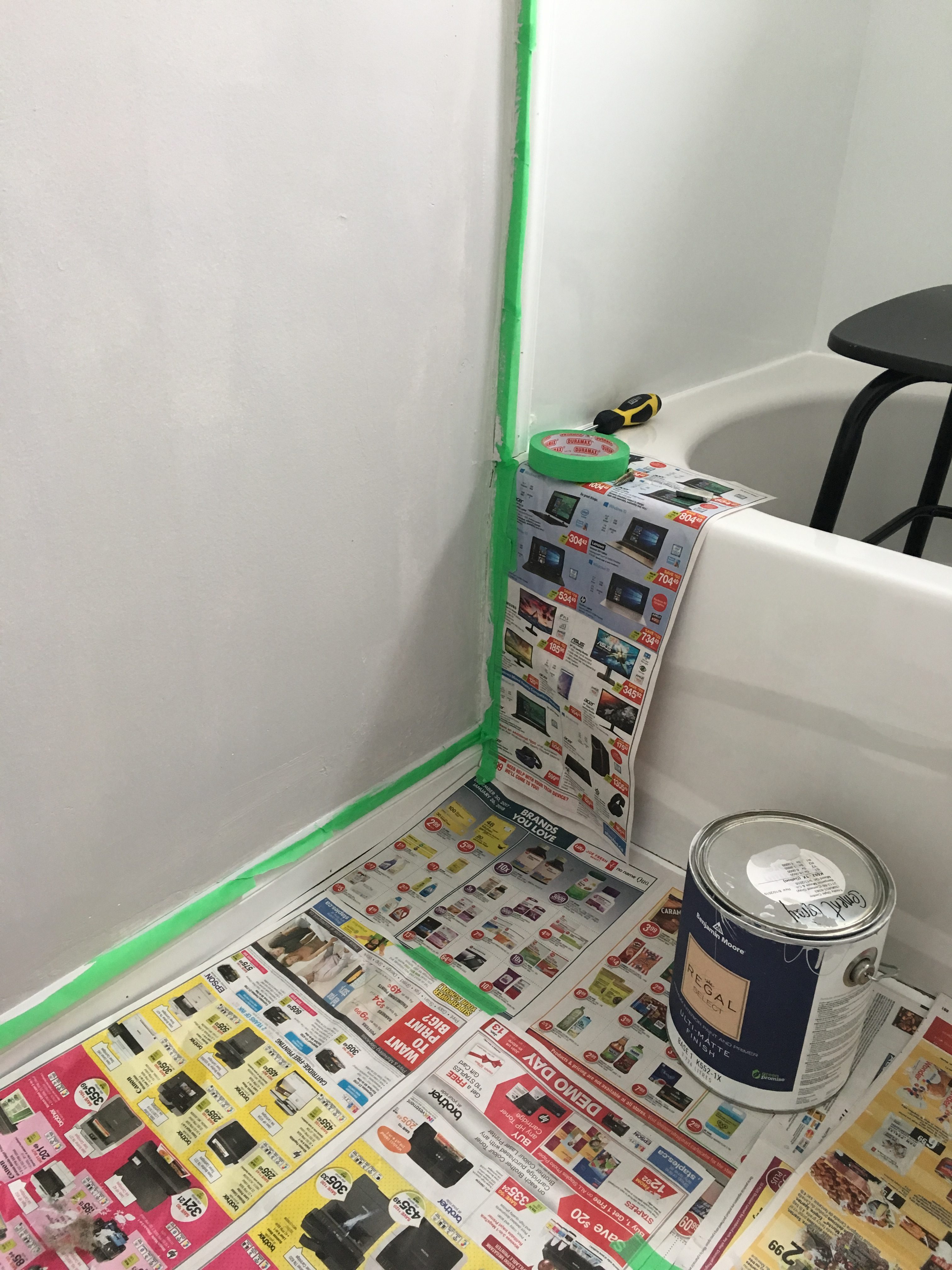 Stay tuned for our next post where you can enter for a chance to win a special bathroom item perfect for a relaxing bath! 😉