This week's Sunday Mornings in Moncton will include Moncton & surrounding areas. There are tons of amazing events and activities taking place this week, from July 7th-12th, and a lot of them are a short 30-minute drive from town.
L'article de cette semaine de la série Sunday Mornings in Moncton va aussi comprendre les activités qui se passent dans les alentours de Moncton. De nombreuses activités et évènements se passent, dont la plupart ont lieu à une courte distance de Moncton. 
Festival Inspire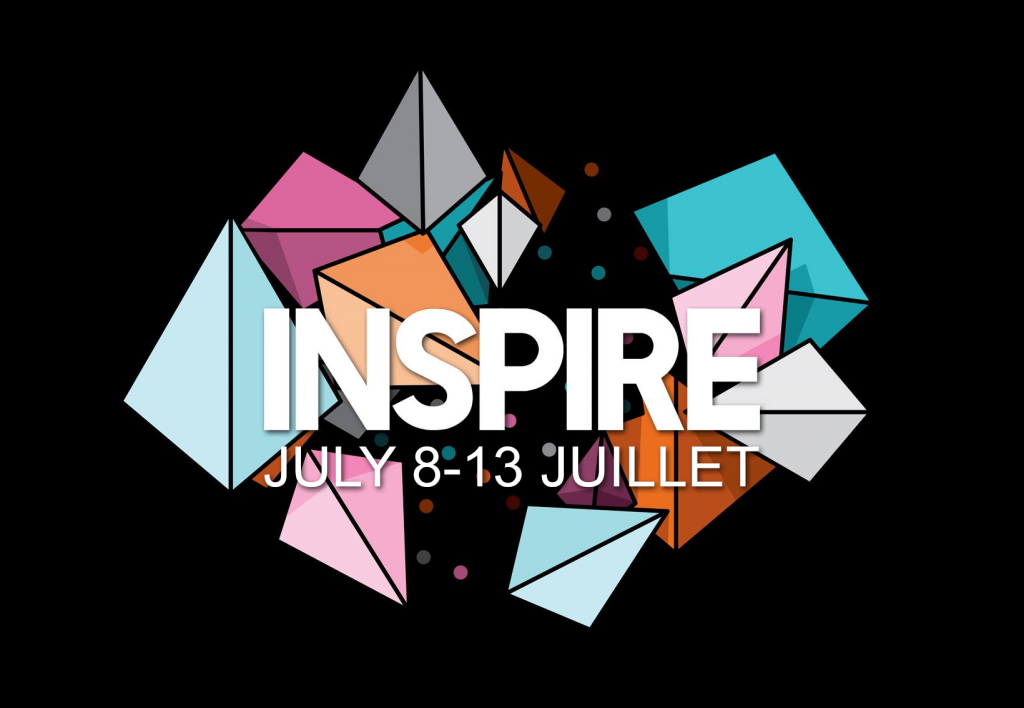 Festival Inspire is a celebration of art and creativity. Make your way throughout Downtown Moncton from July 8th-13th to see what they've got in store.
Artists from all over the world will be in town working on murals.
Musicians will be on stage; namely Serge Brideau will be leading a Karaoke night!
The oh-so popular Colour Party!
Art in the Dark
Night Market
And so much more!
Visit the Festival Inspire website to see the full program.
Cost: Free
Le Festival Inspire est une célébration des arts et de la créativité. Rendez vous au centre-ville de Moncton entre le 8-13 juillet afin de voir tout ce qui se passe. 
Des artistes locals et internationaux créeront des murales
Des musiciens seront sur l'estrade afin de vous divertir; notamment Serge Brideau qui mènera une soirée Karéoke!
L'évènement populaire Fête en couleurs!
Art dans le noir
Marché d'art nocturne
Et bien plus!
Visitez le site web du Festival Inspire afin de voir le programme complet. 
Coût: Gratuit
Strawberry Season/La Saison des fraises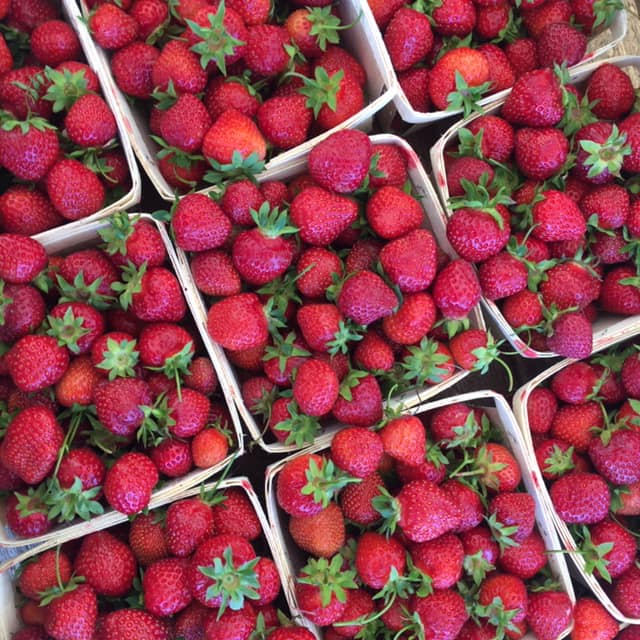 Strawberry season is officially upon us and La Fleur du Pommier is having their strawberry u-pick opening day tomorrow, Monday July 8th. Drive down to Cocagne to enjoy the experience and the taste of real, fresh, local strawberries. I guarantee you will not be disappointed.
Cost: $2/lb
Location: 79 R Goguen Road, Cocagne, NB
La saison des fraises est arrivé et La Fleur du Pommier va accueillir le public pour l'ouverture de leur u-pick demain le lundi 8 juillet. Conduisez jusqu'à Cocagne afin de vivre l'expérience et de goûter aux vraies fraises fraiches et locales. Vous ne serez pas déçu, c'est promis. 
Coût: 2$/lb
Emplacement: 79 Chemin R. Goguen, Cocagne, NB
Portes Ouvertes LGBTQ+ Open House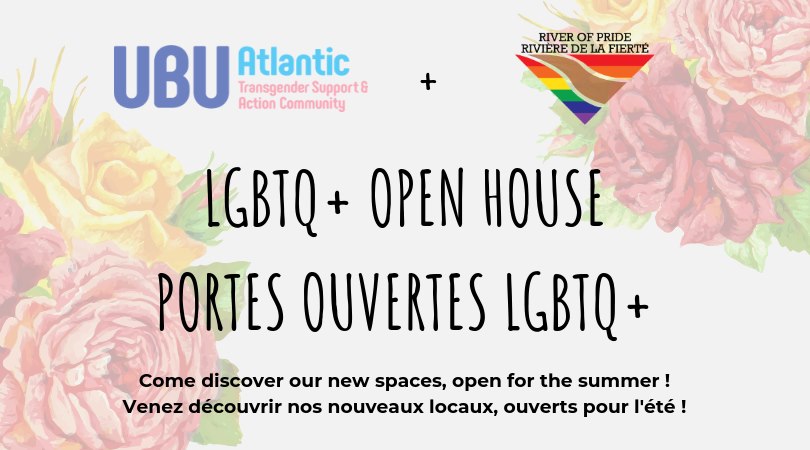 River of Pride, in partnership with UBU Atlantic Transgender Action Community, is hosting an open house on Monday July 8th from 3:30pm-7:30pm at the Thomas Williams House. Their new offices are ready to open their arms and their hearts to members of the community. This open house is a chance to see their space, enjoy some food and learn about educational ressources.
Cost: Free
La Rivière de la Fierté, en partenariat avec UBU Atlantic Transgender Action Community, organise une soirée portes ouvertes le lundi 8 juillet de 15h30 jusqu'à 19h30 à la maison Thomas Williams. Leurs nouveaux bureaux sont prêt à accueillir les membres de la communauté avec bras – et coeurs – ouverts. Cette soirée vous donne l'opportunité de voir leur espace, de profiter d'un petit goûter, et apprendre davantage sur les ressources pédagogiques. 
Coût: Gratuit
L'identité Acadienne et la santé mentale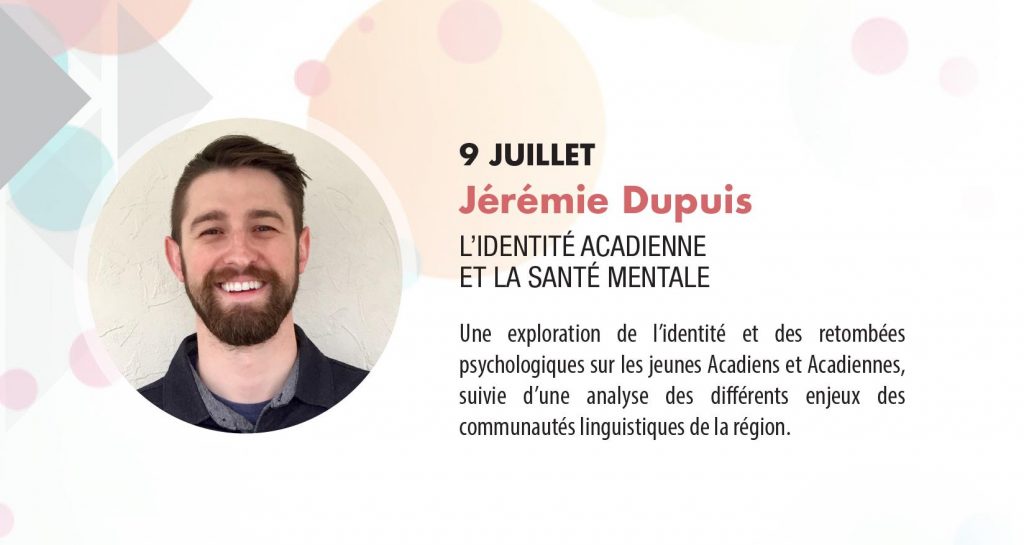 Le Monument Lefebvre et la Société d'histoire de Memramcook présentent une exploration de l'identité et des retombées psychologiques sur les jeunes Acadiens et Acadiennes, suivie d'une analyse des différents enjeux des communautés linguistiques de la région. Le conférencier Jérémie Dupuis mènera la soirée, animée par Emily Muckler.
Coût: Gratuit (dons acceptés)
Emplacement: 480 Rue Centrale, Memramcook, NB
Lobster Festival de Homard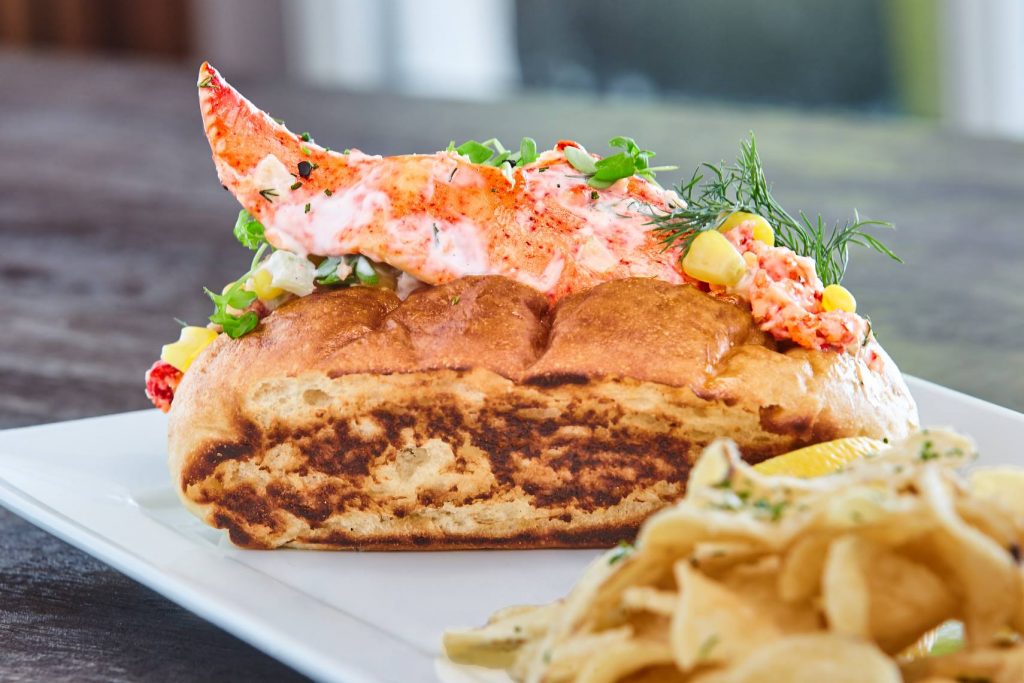 The Shediac Lobster Festival is almost underway! There are so many fun activities happening for this year's Shediac Lobster Festival, such as:
Live music
Kids activities
Educational booth by Homarus
And of course, food.
Head down to Shediac from July 10th-14th to take part in the festivities. And make sure you don't miss the attempt at the world record for longest lobster roll!
Le Festival de Homard de Shediac arrive à grands pas! Il y a une grande variété d'activités amusantes qui se passent dans le cadre du Festival de Homard de Shediac, tels que:
De la musique
Des activités pour enfants
Une exposition informative par Homarus
Et bien sur, de la nourriture!
Dirigez vous à Shediac entre le 10-14 juillet pour participer au festivités. Et assurez vous de ne pas manquer la tentative de battre le record mondiale pour la guedille au homard la plus longue!
Business Feature: Koffee Beauty
Koffee Beauty has opened its first storefront at 653 St George Blvd in Moncton. Owner and founder Estelle Doiron has made quite a name for the Moncton-based company. Since starting her business in 2016, Estelle has known great success and strong support from the local community. Read more about the opening of Koffee Beauty's storefront in this Huddle article written by Inda Intar.