If you live in Moncton or are visit Greater Moncton this summer, you are in for a lot of fun! In this week's Sunday Mornings in Moncton, I'm sharing loads of Moncton Summer Events that are going on this week. Some of these events repeat themselves multiple times throughout the summer, whereas some are a one-time only event. Make sure to subscribe to the blog to catch these blog posts every week and see what's going on in Greater Moncton this summer.
Free Paddling with Land & Sea Adventures
Looking for some summer fun? The City of Moncton is sponsoring canoe and kayak rentals from Land & Sea Adventures every Sunday until July 28th. Head over to Irishtown Nature Park between 10am-2pm – first come, first serve. It is encouraged to bring water, a towel, a hat, and sunscreen. Some life jackets will be available for the public, but everyone is welcome to bring their own.
Cherchez vous quelque chose d'amusant à faire cet été? La Ville de Moncton parraine la location de canoe et kayak de Land & Sea Adventures chaque dimanche jusqu'au 28 juillet. Rendez vous au Parc de Nature Irishtown entre 10h et 14h – c'est premier arrivé, premier servi. Tous sont encouragés d'apporter de l'eau, une serviette, un chapeau et de l'écran solaire. Des gilets de sauvetages seront disponible, cependant il est recommandé d'en apporter si vous en appartenez.
Cost/Coût: Free/Gratuit
Location/Lieu: Irishtown Nature Park at 1155 Elmwood Drive/Parc nature Irishtown au 1155 promenade Elmwood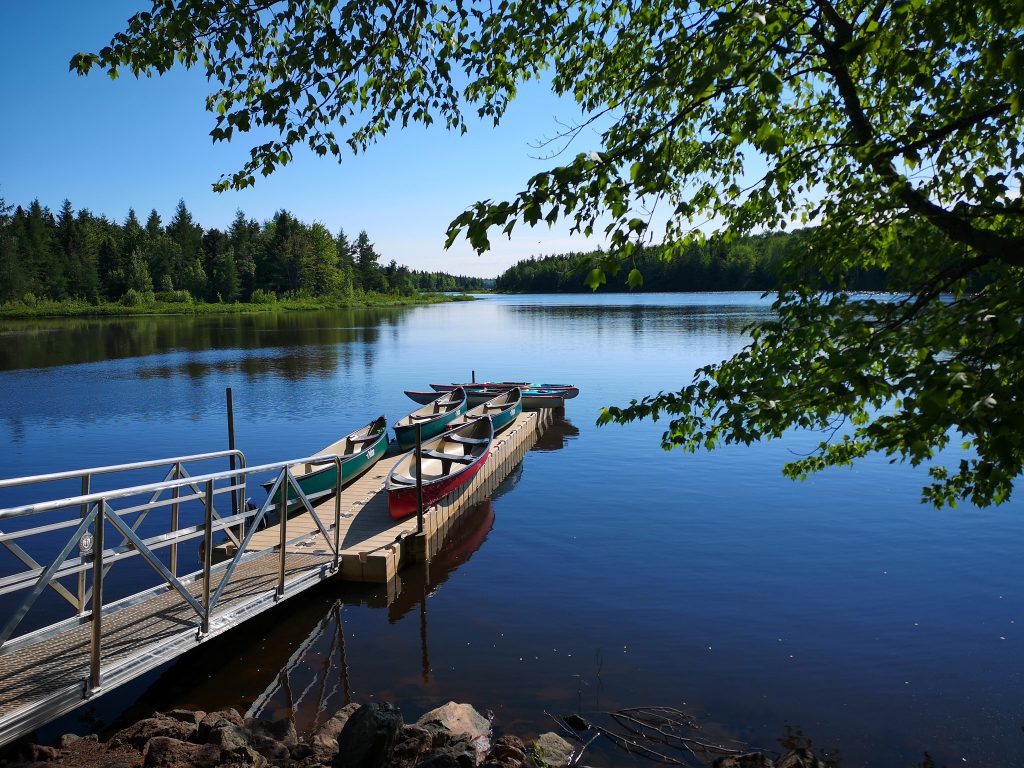 Canada Day Celebrations
A list of Moncton Summer Events wouldn't be complete without talking about Canada Day!
Canada Day is always a fun-packed day here in Moncton. The Canada Day Celebrations are happening down at the Riverfront Park starting at 11am on Monday July 1st. There will be kid's activities all afternoon followed by a concert on the main stage featuring Izabelle, Arianne Moffat, and April Wine! Once the concert has ended, everyone will gather on the waterfront to watch the annual Canada Day fireworks.
La fête du Canada est toujours très excitant ici à Moncton. Les célébrations de la fête du Canada se passent au Parc Riverain à partir de 11h le lundi 1er juillet. Il y aura des activités pour les enfants toute l'après-midi, suivi d'un concert mettant en vedette Izabelle, Arianne Moffat, et April Wine! Lorsque le concert aura terminé, tous sont invités de se rassembler le long de la rivière afin d'observer les feux d'artifices.
Cost/Coût: Free/Gratuit
Location/Lieu: Riverfront Park on Assumption Blvd/Parc Riverain sur le boulevard Assomption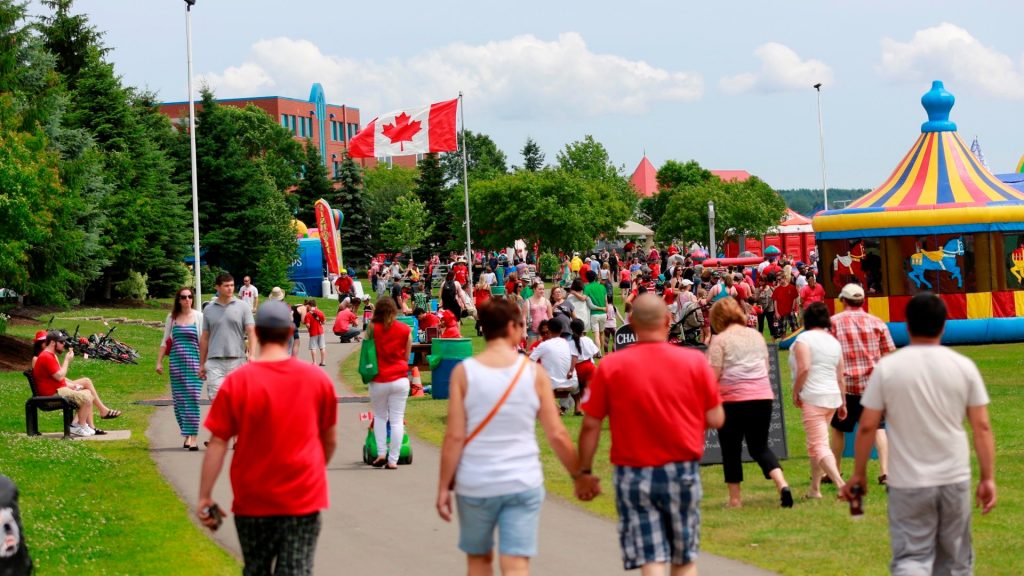 Breakfast With The Tigers
The Magnetic Hill Zoo is organizing an incredible summer event called Breakfast With The Tigers. From July 3rd-July 5th, you can enjoy a continental breakfast while learning all about amur tigers. All participants will get a guided tour of the zoo, including an up-close visit to the resident tigers Alec and Anya.
Le Zoo de Magnetic Hill organise un évènement incroyable cet été appelé Un déjeuner avec les tigres. Du 3 juillet au 5 juillet, vous pouvez profitez d'un déjeuner cotinental tout en apprenant au sujet des tigres de l'Amour. Tous les participants auront une visite guidée du zoo, y inclut une visite dans les coulisses afin de rencontrer les tigres Alec et Anya.
Cost/Coût: $65 per person (must reserve in advance)/65$ par personne (doit réserver à l'avance)
Location/Lieu: Magnetic Hill Zoo at 125 Magic Mountain Rd / Zoo de Magnetic Hill au 125 rue Magic Mountain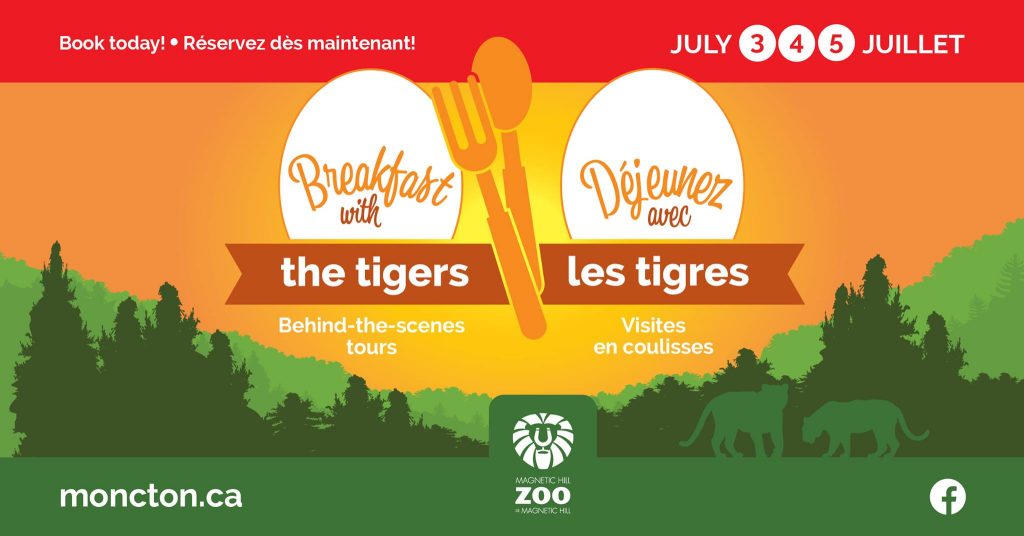 Forest Yoga
Among all the great Moncton Summer events, The Happy Lemon Studio is hosting Forest Yoga on Thursday July 4th from 9am-11:30am. The morning event will consist of a 4 km hike in Mapleton Park, stops for guided yoga flow, journaling, and meditation. Participants are required to carry their yoga mat, water and journal throughout the hike. Contact The Happy Lemon Studio in advance to register for Forest Yoga.
Cost: $20
Location: Mapleton Park on Mapleton Road
Low Ride Exploration
Explore the ocean floor at low tide on Friday July 5th at Hopewell Rocks. This morning will be one of the lowest tides ever, coinciding with the Super New Moon. The Fundy Biosphere Reserve is hosting this special event by offering a package that includes transportation to and from Hopewell Rocks, park admission, a guided tour, and lunch. For more information, reach out to The Fundy Biosphere Reserve by phone at 506-874-3272 or by e-mail at info@fundy-biosphere.ca
Cost: $45 per person // $30 per person without transportation
Location: Hopewell Rocks (Transportation available from the Chocolate River Station in Riverview)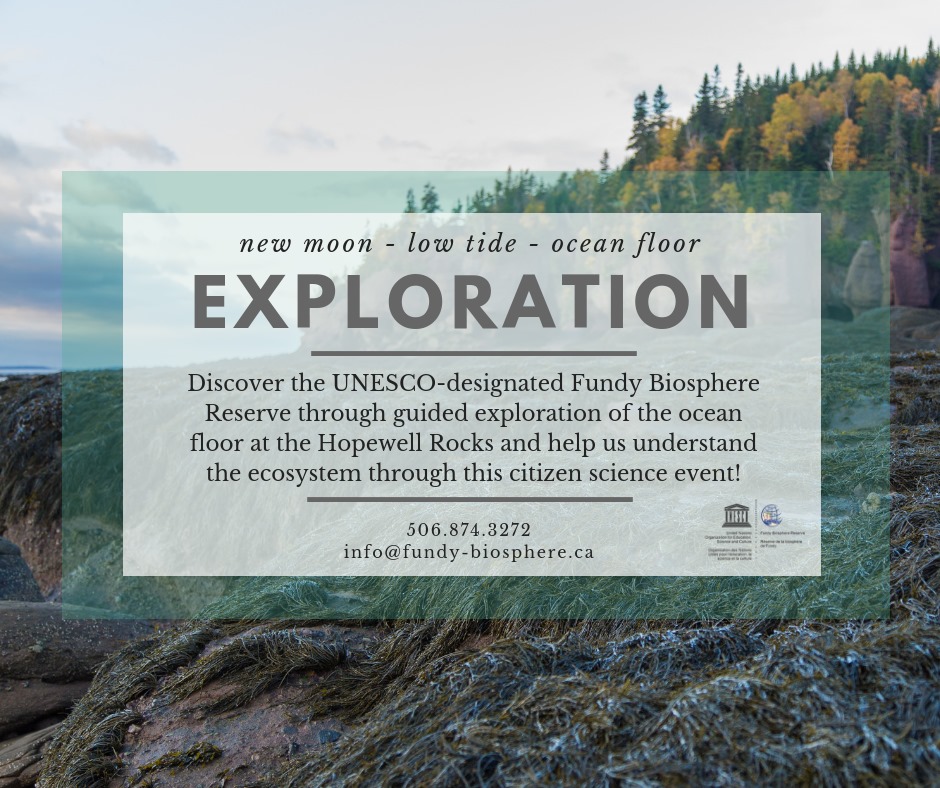 Souper Homard avec Jass-Sainte
Le Festival du homard de Shédiac célèbre le lancement de sa 70e année avec un souper homard au Centre multifonctionnel de Shédiac le vendredi 5 juillet. La foule aura bien essayé de ne pouffer de rire pendant la soirée, car elle sera présenté par nul autre que Jass-Sainte Bourque.
Jass-Sainte retourne à la camp là où elle a grandi pour chasser et manger de la « moose meat » avec Cinthia – sans fusil! Va-t-elle réussir à s'en sortir en vie sans son Facebook pi son Instagram? C'est évidemment une activité à ne pas manquer et qui met en vedette les comédiens Xavier Gould, Solange Leblanc et Bass Levesque.
Coût: 45$ par personne
Lieu: Centre multifonctionnel de Shédiac au 58 rue Festival à Shédiac, NB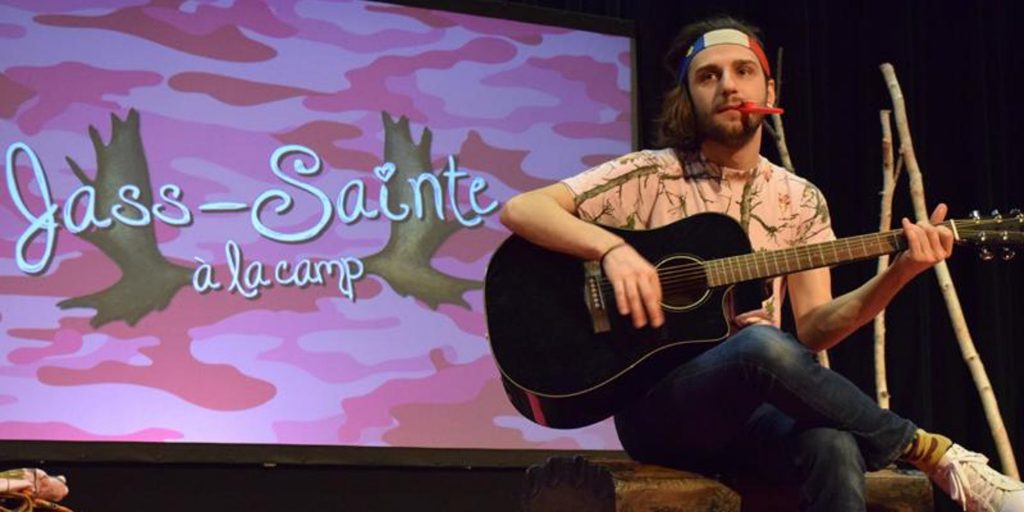 EOS Sustainable Home Show
The first annual Sustainable Home Show will be hosted by EOS Eco-Energy in partnership with Beauséjour Renewable Energy Co-op. This all-ages event is happening on Saturday July 6th from 10am-4pm at the Tantramar Civic Centre in Sackville. Numerous business and organisations will be present to educate participants about renewable energy, flood risk reduction, sustainable living, electric vehicles, and more.
Cost: By Donation
Location: Tantramar Civic Centre at 182 Main Street in Sackville, NB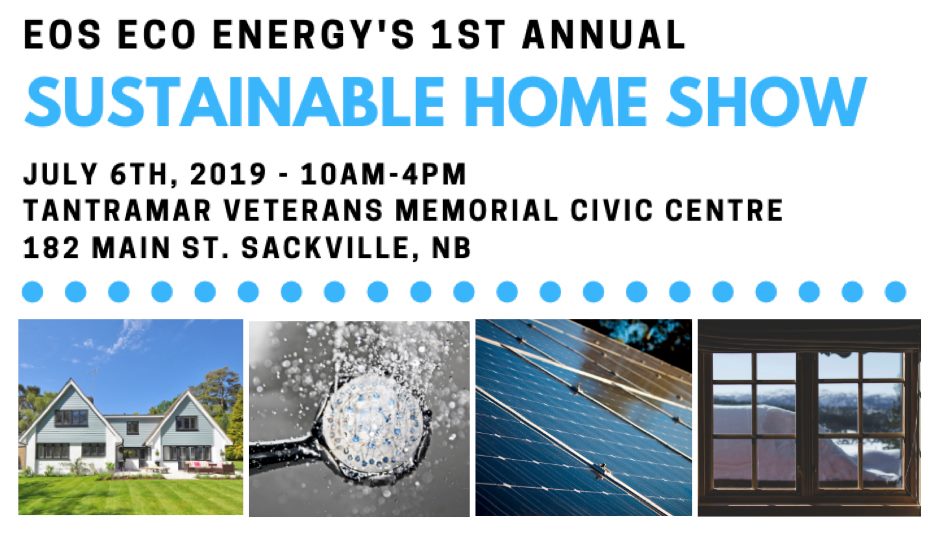 Local Business Feature: Usva Spa
This week's local business feature is Usva Spa. Usva offers a very unique nordic spa experience right here in Moncton, all year round. Enjoy the benefits of the thermal cycle by spending some time in the saunas, the cold pool, the warm pool, and the numerous relaxation areas. You can also sip on a glass of wine or order some delicious food from their Bistro.
Hours of operation: Sunday-Wednesday from 10am-5pm // Thursday-Saturday from 10am-9pm
Cost: $50 per person
(PHOTO)
Local News: 16 Eco Friendly NB Properties
It might be past June 1st, but these 16 eco-friendly New Brunswick properties are on our summer's must-see list. Read Huddle's recent article to learn more.
Here Are 16 Eco-Friendly New Brunswick Properties You Can Tour June 1st
To learn about more Moncton Summer Events, subscribe to the blog the weekly Sunday Mornings in Moncton posts. You can also find more information about family-friendly activities over on Pickle Planet Moncton.