After a month-long break from meal planning, I'm jumping right back in. Today, I'll be sharing a Pescatarian Meal Plan. If you're new to the meal planning series, you'll see that I have use a specific strategy. In the blog posts, I always share a weekly meal plan that includes a list of 7 meals, a list of all the ingredients needed to makes those meals, and a grocery list.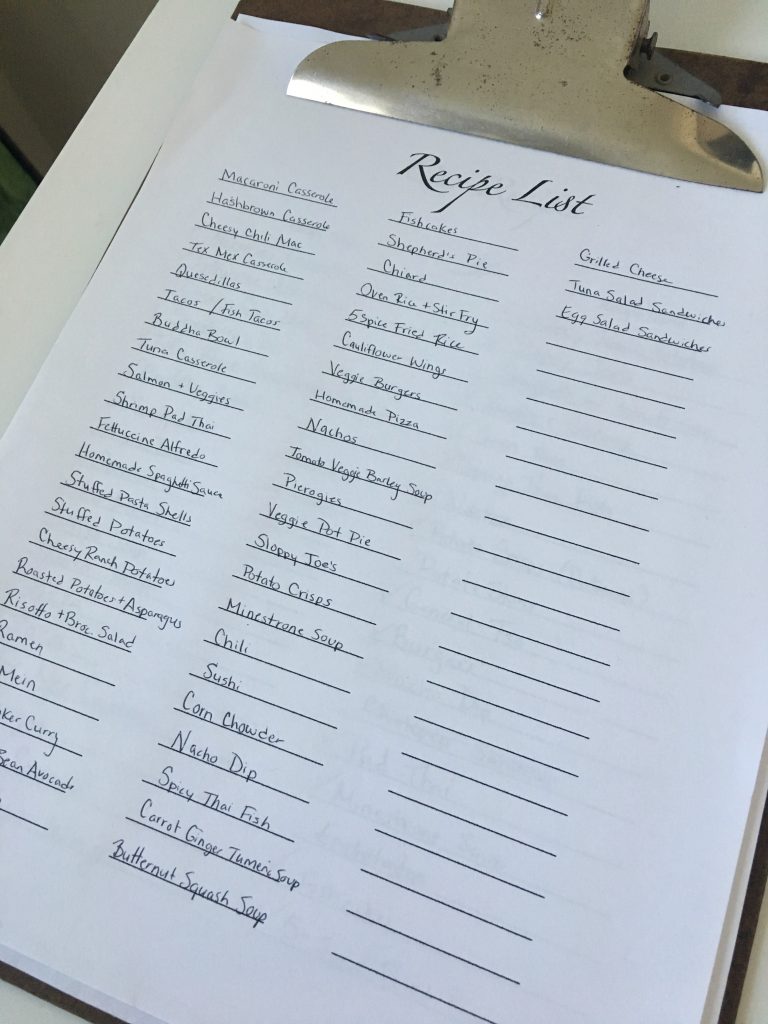 Lots of new meal plan posts will be popping up on the blog in the months to come. Make sure to subscribe to the blog if you want to stay up to date with all the new posts!
Pescatarian Meals
Smoked Salmon Poké Bowl
Macaroni Casserole
Stuffed Potatoes with Salad
Fettuccine Alfredo
Fish Tacos
Sloppy Joes with Homemade Coleslaw
Ingredient List
Rice (any kind)
Spinach
Smoked Salmon
Dried Mango
Edamame
Cucumber
Pumpkin Seeds
Radish
Spicy Mayo (homemade)
Macaroni
Onion
Diced Tomatoes
Tomato Sauce
Cheese
Potatoes
Broccoli
Lettuce
Simulated Bacon Bits
Croutons
Salad Dressing
Instant Noodles
Olive Oil
Garlic
Carrots
Mushrooms
Red Pepper
Snap Peas
Soya Sauce
Sugar
Sesame Oil
Ground Ginger
Sriracha
Fettuccine
Cream Cheese
Milk
Parmesan Cheese
Maple Syrup
Asparagus
Tilapia
Bread Crumbs
Tortillas
Homemade Baja Sauce
Cabbage
Yves Veggie Ground Beef
Hamburger Buns
Tomato Paste
Chili Powder
Paprika
Onion Powder
Garlic Powder
Vinegar
Grocery List
Spinach
Cucumber
Radish
Onion
Simulated Bacon Bits
Mushrooms
Red Pepper
Snap Peas
Fettuccine
Milk
Asparagus
Cabbage
Yves Veggie Ground Beef
Snacks*
*We still have lots of snacks left from the previous week so I might only buy these mid-week, but I've put Snacks on my list so as not to forget.
This pescatarian meal plan consists of easy and delicious recipes I've saved on Pinterest or have created at home.
What's on your meal plan this week? Share some great recipes in the comments!