Sunday Mornings in Moncton is a blog series here on Tiny Adventures Journey featuring lots of great events, activities, and local businesses in Moncton. We share with you what's going on in Moncton, how you can get involved, and how you can support the local economy. If you would like a specific event or business featured in this series, please contact us.
This particular post will feature some extra content – we're sharing lots of great things going in Moncton on during the entire month of June!
Seed Swap // Échange de semances
Today, June 2nd, Co-opérative La Bikery Cooperative is hosting their annual Seed Swap from 10am until 1pm. It is encouraged that you bring your own seeds, but it is not necessary. All are welcome.
Aujourd'hui, le 2 juin, la Co-opérative La Bikery Cooperative organise leur échange de semances annuelle de 10h jusqu'à 13h. Ils encouragent les gens d'apporter leur propres graines, mais ce n'est pas obligatoire. Tous sont les bienvenues.
Cost/Coût: Free/Gratuit
La Place NB Launch Week // Semaine d'ouverture
La Place NB is a communal workspace opening this week at 200 Champlain St in Dieppe. For their opening week, they are offering free rental space from June 3rd to June 7th. On top of the space, La Place NB also provides "good coffee, good wifi, and good company." They are also offering special workshops a few mornings this week – make sure to sign up in advance. (One workshop is already sold out.)
La Place NB consiste de bureaux communautaires qui ouvrira ses portes cette semaine à 200 rue Champlain à Dieppe. Pour leur semaine d'ouverture, ils offrent de louer leur espace gratuitement du 3 juin au 7 juin. En plus de leur espace, La Place NB fourni aussi du bon café, du bon wifi, et de la bonne compagnie. Ils offrent aussi des ateliers spéciales quelques matinées cette semaine – assurez-vous de vous enregistrer à l'avance. (Un atelier est déjà complet.)
Cost/Coût: Free/Gratuit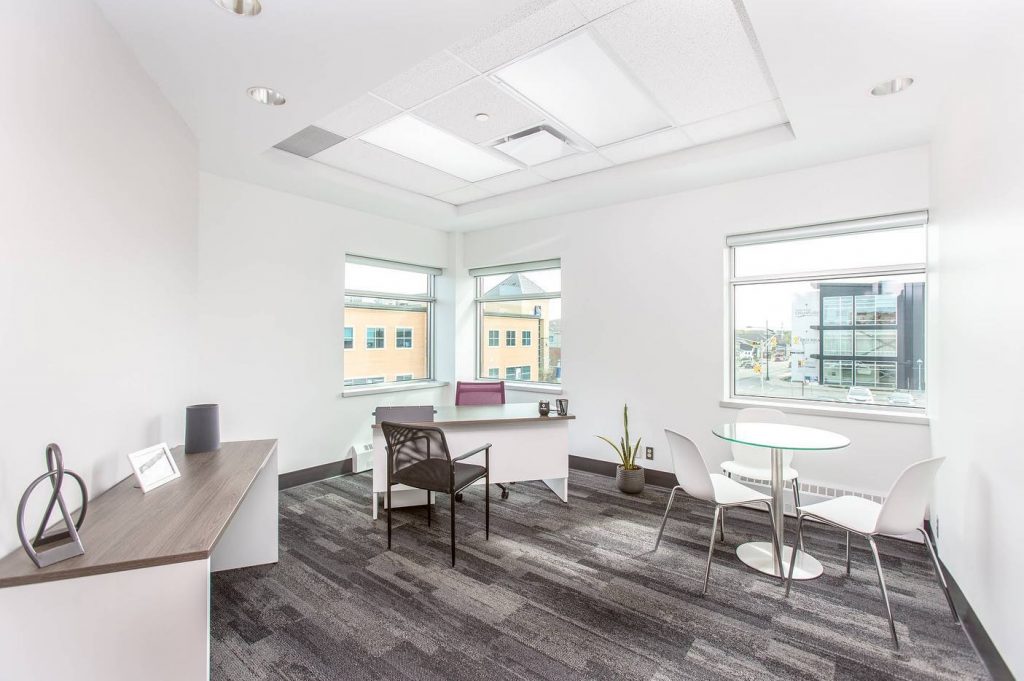 Exploring A Green Economy Hub in Moncton
New Brunswick Environmental Network (NBEN) is hosting a workshop on June 5th called Exploring a Green Economy Hub in Moncton. They will be hosting a series of this workshop throughout New Brunswick during the month of June. The goal behind this event is to help local businesses set sustainability goals while maintaining profitability. All participants must be registered ahead of time.
Le réseau environnemental du Nouveau-Brunswick (RENB) organise un atelier le 5 juin qui s'appelle Exploring A Green Economy Hub in Moncton. Une série de ces ateliers seront présentés à travers le Nouveau-Brunswick pendant le mois de juin. Le but de l'évènement est d'aider les entreprises locales afin de pouvoir se créer des objectifs de développement durable, tout en conservant la rentabilité.
Cost/Coût: Free/Gratuit
Visite à pied du centre-ville de Moncton
La bibliothèque publique de Moncton et La Place Resurgo invitent le public à venir faire une visite à pied du centre-ville de Moncton. L'activité se déroulera le mercredi 5 juin à partir de 18h30. Les gens sont invité à se regrouper à la bibliothèque publique de Moncton pour débuter cette marche.
Coût: Gratuit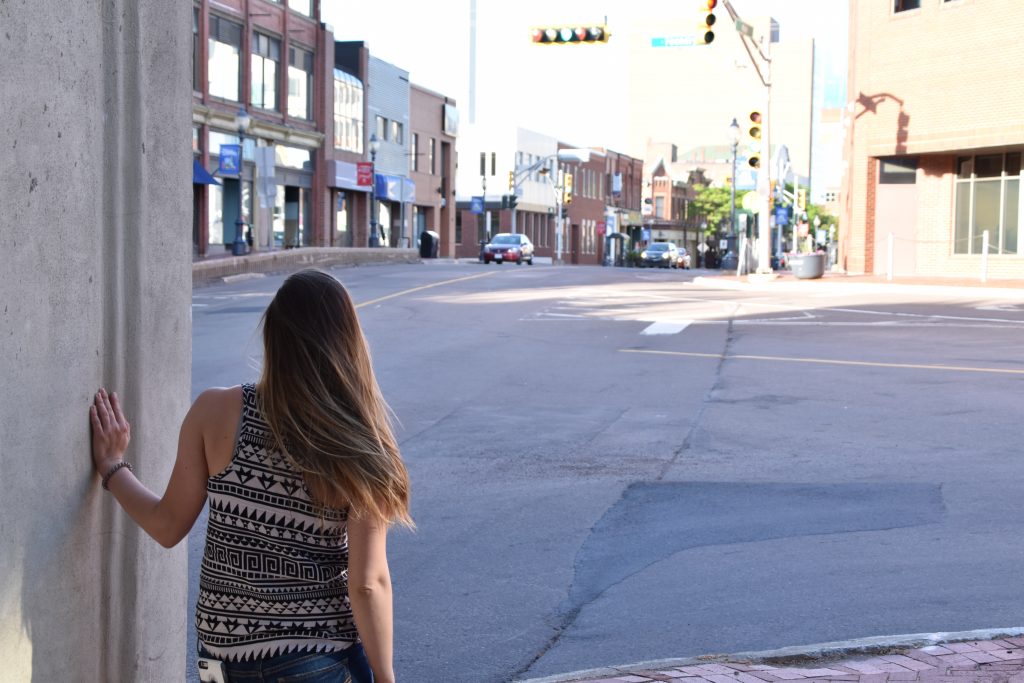 An Evening with Nikki Payne, Izabelle, and Open Strum
Join Nikki Payne, Izabelle, and Open Strum for an incredible night of musical performances on Thursday June 6th at the Empress Theatre (located above the Capitol Theatre). This fundraiser concert will begin at 7:30pm with all the proceeds going to the Maritime Greyhound Adoption Program and Fortunate Felines Rescue. Get your tickets here.
Cost: $10 + tax
The Little Mermaid: The Musical
The School of Atlantic Ballet will be presenting The Little Mermaid: The Musical on Friday June 7th at 7pm and Saturday June 8th at 1pm at the Moncton Wesleyan Celebration Centre. This incredible live performance is open to all ages and features classic memorable songs such as Part of Your World, and Under The Sea. General admission is $29 per person plus tax and can be purchased on the phone at 506-870-8344, in person at the Moncton Wesleyan, or online.
Cost: $29 + tax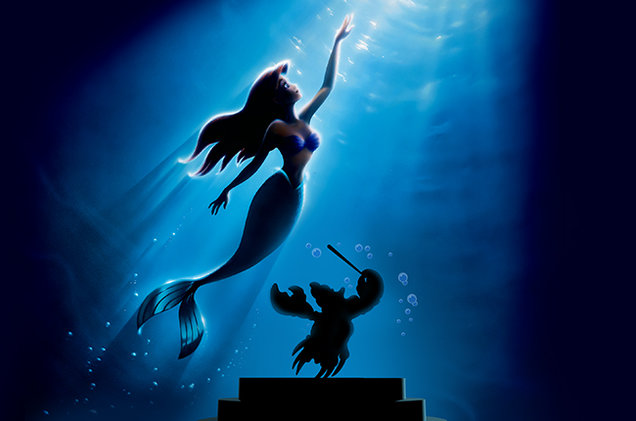 Green Drinks Moncton
Joignez vous aux membres de Symbiose, l'organisation environnementale de l'Université de Moncton, ce vendredi 7 juin pour Green Drinks. Le professeur Jean Philippe Sapinski mènera la discussion de 5 à 7 au Bar La Coude (sur le campus de U. de M.) Tous sont les bienvenues!
Coût: Gratuit
Macrame Plant Hanger Workshop
My Home Mercantile is organizing a Macrame Plant Hanger Workshop on Sunday June 9th from 1pm-4pm. The event is led by Andrée-Claude of Assez de Noeuds. No experience is necessary and all participants must register ahead of time. Spend a great afternoon learning a new craft and meeting new people on Sunday June 9th at 805 Main Street in Moncton.
Cost: $55 + tax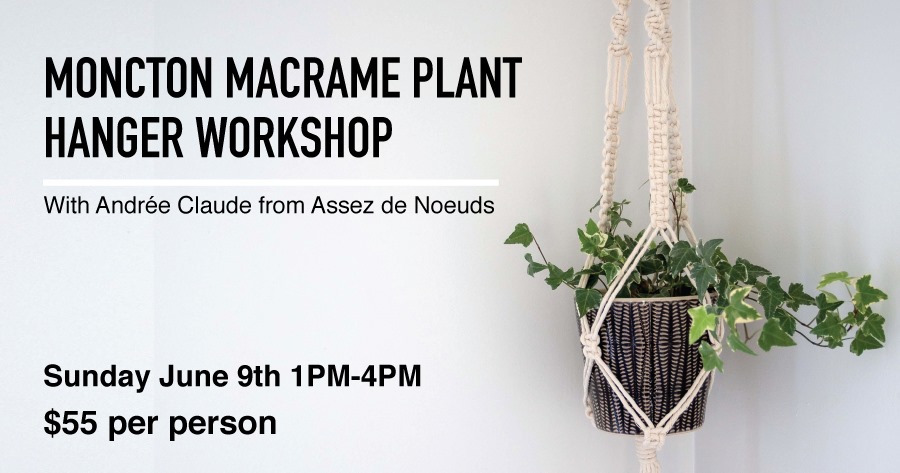 BPW Greater Moncton June Meeting
Business Professional Women (BPW) Greater Moncton are hosting their June Meeting titled Women Need A Seat At The Table on Wednesday June 12th. The event will take place at La Teraz & Infused Catering at 154 Church Street from 5:30pm until 8:00pm. The BPW Greater Moncton will be discussing the importance of women getting involved on boards and having a voice around the table. They will highlight the importance of women's voices being heard, respected and valued. Open to all women.
Cost: Member – $30 / Non Member – $35
Moncton Highland Games
The Moncton Highland Games are fast approaching. The celebration of Scottish Heritage will be happening the week leading up to June 15th, starting on June 11th with a flag raising at Moncton City Hall and a free concert outside the Centre Avenir Centre starting at 7pm. Join The Moncton District Pipe Band along with musicians such as Fundy Ceilidh and Patricia Murray for an incredible evening.
The Highland Games themselves are taking place Friday June 14th and Saturday June 15th at the Hal Betts Sportsplex on Assumption Blvd. Friday night there will be a concert at the Ceilidh Tent featuring artists Christine Melanson, Paul McKenna, Three Finger Shot, and more. On Saturday, the gates open at 8:30am. Throughout the day you can enjoy piping and drumming competitions, highland dancing competitions, various workshops, heavy events, live entertainment, and much more. To read more about the Moncton Highland Games and my experience, head over to read this post I wrote.
Cost: Weekend Adult Pass – $30 (click here to see all prices)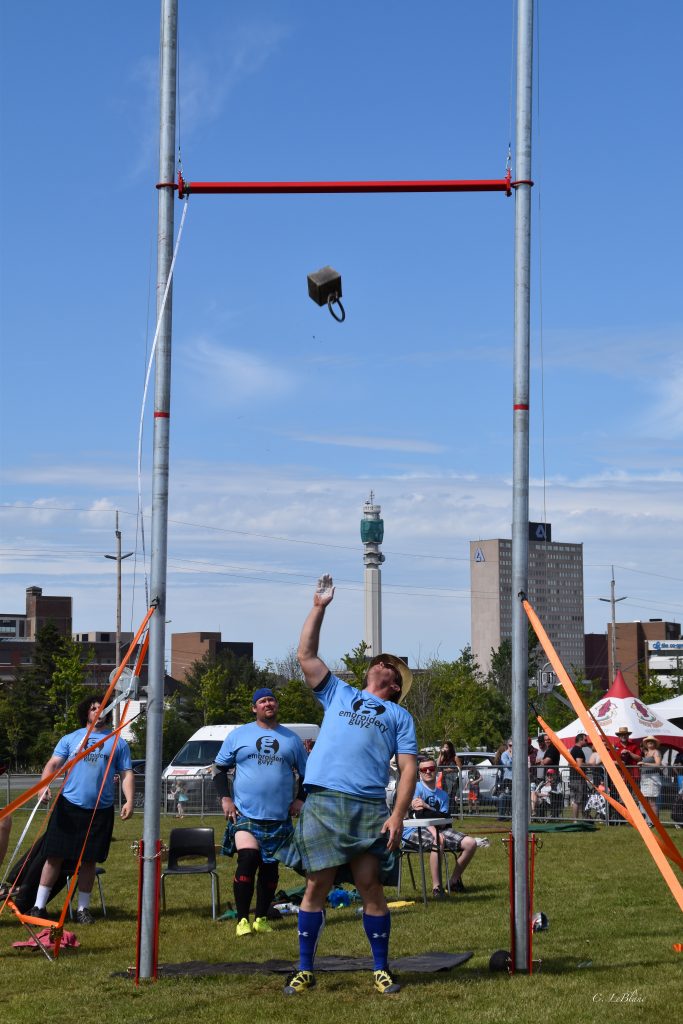 Moncton Ribfest
Taste some of the most amazing ribs in the world from June 20th-23rd at the Riverfront Park on Assumption Blvd. Rotary Ribfest Moncton started in 2014 and has raised over $250,000 for local causes such as Moncton Headstart, Sistema, Edith Cavell School, Boys and Girls Clubs of Riverview and Moncton, and many more. The following professional ribbers will be cooking up a storm:
Texas Rangers
Crabby's BBQ Shack
Camp 31 BBQ
Billy Bones BBQ
BIBBS BBQ
Silver Bullet BBQ
Cost: $20-25 for a full rack of ribs (no cost to enter the grounds)
Keep an eye out for the following Sunday Mornings in Moncton posts for more great Moncton activities and events.