If you've never met Crystal Richard before, I'm sure you've heard of her. She is a young, successful female entrepreneur who owns Crystal Richard & Co., East Coast Mermaid, and Sandy Toes Shop – yes, three different businesses!
I first met Crystal at Blog Jam Atlantic in 2017 when she was a speaker talking about how to get your name in top publications. You know how sometimes you feel like somehow is just speaking to you? Well that's exactly how it felt listening to Crystal on stage. And then I stalked her out in the hallway because I had never met another New Brunswick blogger and I wanted to make friends. #sorrynotsorry
All that to say that Crystal and I now are real friends, and she was one of the people I was most excited to feature on Women of Moncton. So without further ado, let's get to know Crystal Richard!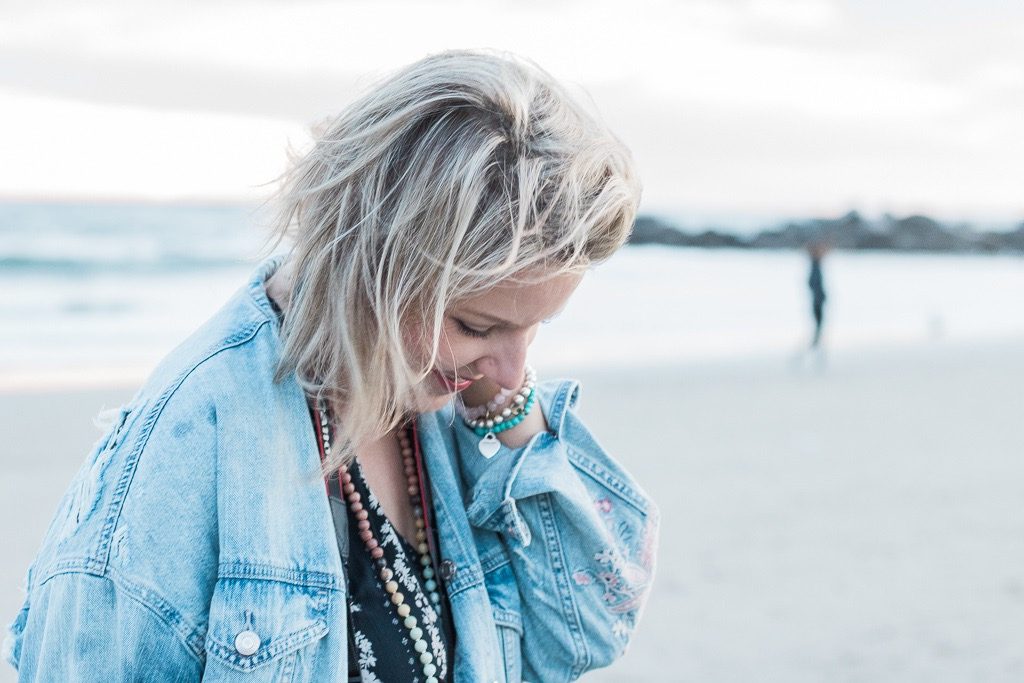 Tell me a bit about yourself.
My name is Crystal Richard and I am originally from Moncton. I now live in Dieppe with my amazing partner Dan and our cat Bella. I am the owner and president of two companies. Crystal Richard & Co is my PR company. With that, I work on a global scale; I have clients from all over the world including Atlantic Canada. I also own Sandy Toes Shop which is a coastal apparel brand. That comes from a love of growing up on the beach, wanting to be a mermaid, wanting to fall in love with a pirate. All of those things from my childhood inspired that brand. And then when I'm not doing those, I have East Coast Mermaid, which is a travel brand that I'm growing. It's a travel and lifestyle blog. 
How did you get started in the PR world?
I started out studying marine biology at Dalhousie University. After doing some internships, I realized I wasn't cut out for working in labs and not interacting with people. I switched majors and did a psychology degree with a minor in business. 
After university, I spent a summer in Las Vegas, testing out to see if I would like working in marketing in the Casino field. When I came back to Canada, I had a hard time finding a marketing job in Moncton that would pay the bills. I ended up taking a job at the casino as a responsible gambling coordinator.
After that, I started doing free-lance work on social media (back in the early days of social media). I met who worked in PR who taught me the ins and outs of PR. She took a chance on me when she and her friend started a PR company; she hired me as director of PR. I did that for 5 years before I went out on my own. I wanted to choose who I worked with, choose what stories I got to tell, and shatter my own glass ceiling that was my limitation. It's been two years now, and I absolutely love it. 
How did Sandy Toes come to life?
The Sandy Toes story is fun. I rebranded exactly three years ago. I started out with just www.crystalrichard.com as my original blog. In the last few years working when I was at the agency, I realized that I wanted something that was mine. 
Dan and I were taking a drive down to the beach and the idea just popped into my head – I'm going to rebrand the blog to East Coast Mermaid to talk about all things ocean, seafood, and living in Atlantic Canada.
I invested $400 to get someone to create my logo, which seemed like a lot of money at the time. It turned out great though, I loved it. One night when I had some friends over for a dinner party, they asked if I had ever thought about getting the logo printed on tank tops. I gave it a show, thinking strangers wouldn't buy it, but my friends and family probably would. I bought 24 tank tops; and they sold out. All of a sudden I had strangers messaging me and asking to buy them. So I ordered more. And before I knew it, everyone was posting about it on Instagram using the hashtag #eastcoastman.  
I didn't want to have an apparel line called East Coast Mermaid because I wanted to appeal to both men and women. So that's how Sandy Toes Shop was created. That same summer, I launched the salty pirate products, and kids products as well.
How do you balance work and personal life, especially since you travel so much?
I calendar block and time block everything. I started time blocking about a year ago. It was one of my favourite Youtubers, Amy Landino, who inspired me to start doing that. I put EVERYTHING on a calendar – that includes work outs, spending time with family, relationship time, alone time, etc. I make sure that everything is in my calendar, and that is especially important for client work.
I typically have 4-5 clients at a time and they each get 1 hour each day. When I travel, I make sure they all have a time slot accounted for, and then I can enjoy the rest of my day and feel like I'm on vacation. That's a balance that works really well for me because I realized I'm not great at taking vacations as an entrepreneur. I still want to be doing work and keep in touching with people.
When in California, I would get up at 6AM and work until 10AM. Then the rest of the day was for me, to go out and explore and enjoy the sunny warm weather. 
What is one of the biggest challenges you've had to face in your life?
It's definitely imposter syndrome. I was always a big dreamer. I always wanted a lot of things in life, and I worked really hard to get where i am today. But I still have those moments of doubt. 
When I went out on my own [in PR], I was at capacity with my amount of clients from day one. The timing worked on well and I was able to take on some clients. I struggled, asking myself, "do I deserve to have it this easy?" I was already getting a bi-weekly salary from the begining. I felt guilty that I didn't have to struggle.
I saw other people struggling so much in the beginning and I never had to do that. It took my 6-10 months to accept that it was OK and that I did still work hard.
A friend said to me, "Those agency clients had a choice to sign with you after you went out on your own – they chose you. You worked your butt off and proved to them that you were the right choice for them."
It's an epidimic with entrepreneurs. Almost every single entrepreneur battles imposter syndrome.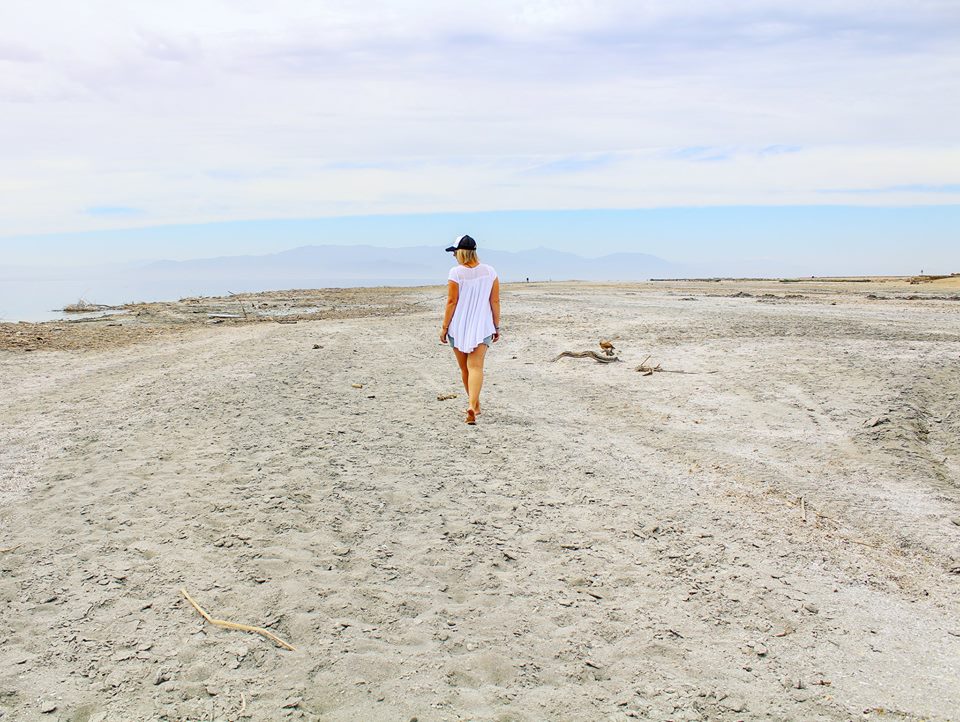 What do you love most about Moncton?
I love that I can be on a beach in 10-15 minutes, but still get that city feeling. I love the sense of being close to family. I used to think I wanted to live in a big city. But as we got older and our parents got older, it's just nice to be near family. 
I also love how affordable it is. You really appreciate the cost of living as you get older. Being able to own a company, and buy a house, and still be able to save for retirement – that's impressive. Moncton has that going for it. 
Who inspires you?
I am inspired by anyone who took a chance to go after their dreams. Someone who goes against the odds, who quit their job, who invested their own money into starting something – that inspires that heck out of me.
I am inspired by all the women that I'm lucky to call my friends who brought their dreams to life and followed their heart.
What piece of advice would you offer other women?
Chase your dreams every damn day. Start today. Don't think that you have to wait. As soon as you going after the life you want, you'll realize how easy it is. Why wait, when you can start now?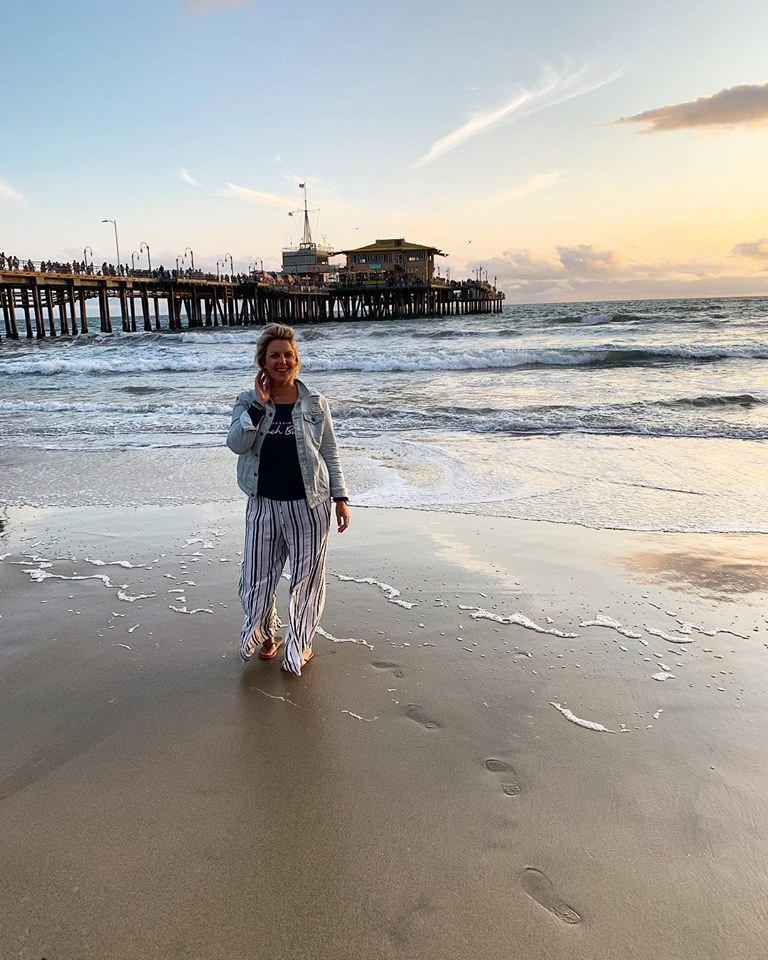 How can people get in touch with you?
The easiest way to reach me for anything PR related, Sandy Toes related, life related, is by e-mail at crystal@crystalrichard.com You can also find me on Instagram, and on Twitter.
---
Huge thank you to Crystal Richard for taking the time to chat with me and share this wonderful little tidbit about her life with all of you.