It has officially been 3 months since we started posting our Weekly Meal Plan posts. We've gotten a lot of great feedback about these posts, and one comment made us realize that it would be a great idea to share even more with you all. After much deliberation we've decided to start sharing some of our recipes with all of our readers! We hope that you'll enjoy the variety of meals we have on our menu. They are mostly vegetarian, some including fish, and occasionally meat on the side because Max is not a vegetarian.
This week's meal plan included a great meal that Max has always made without following a specific recipe. He loves cooking by tasting his food, not by measuring it. I knew it would be challenging to share such a recipe with you all, but I kept a good eye on him while he made his famous Shrimp Pad Thai last night so I could share his secrets with you all!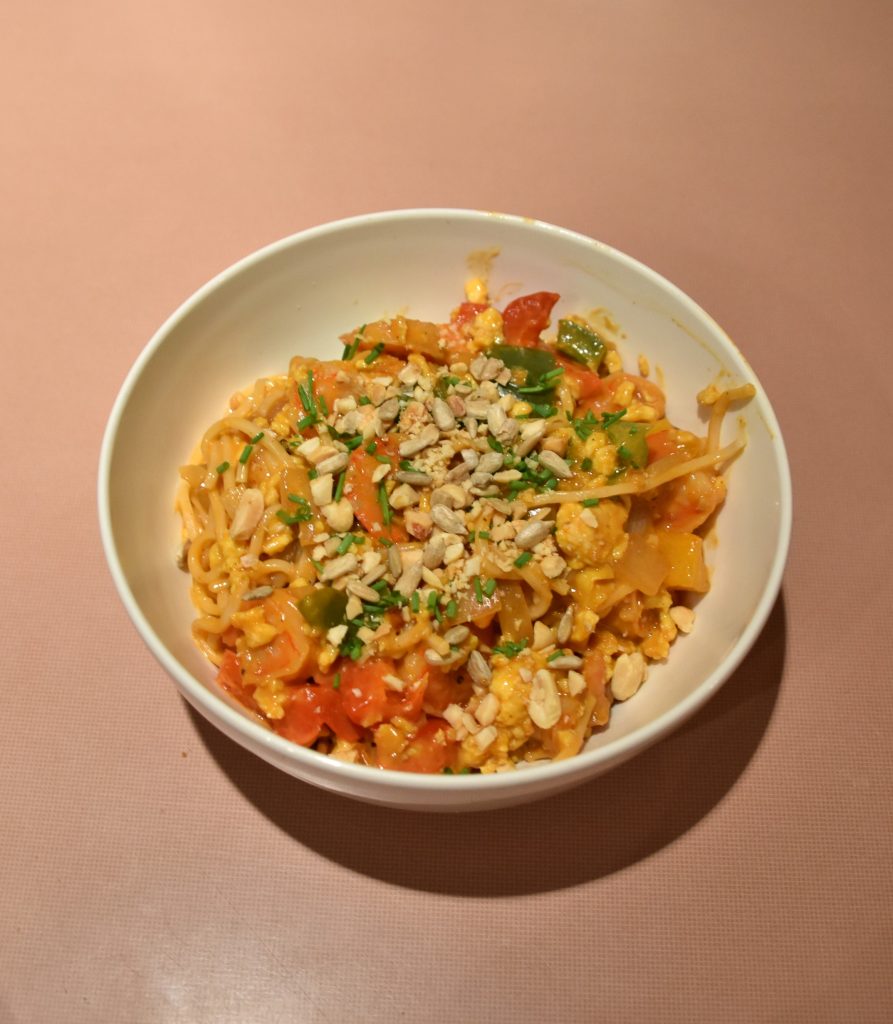 We always make sure to prep our ingredients on the counter before we get started. That way we can tell if we're missing anything and run to the grocery store if need be.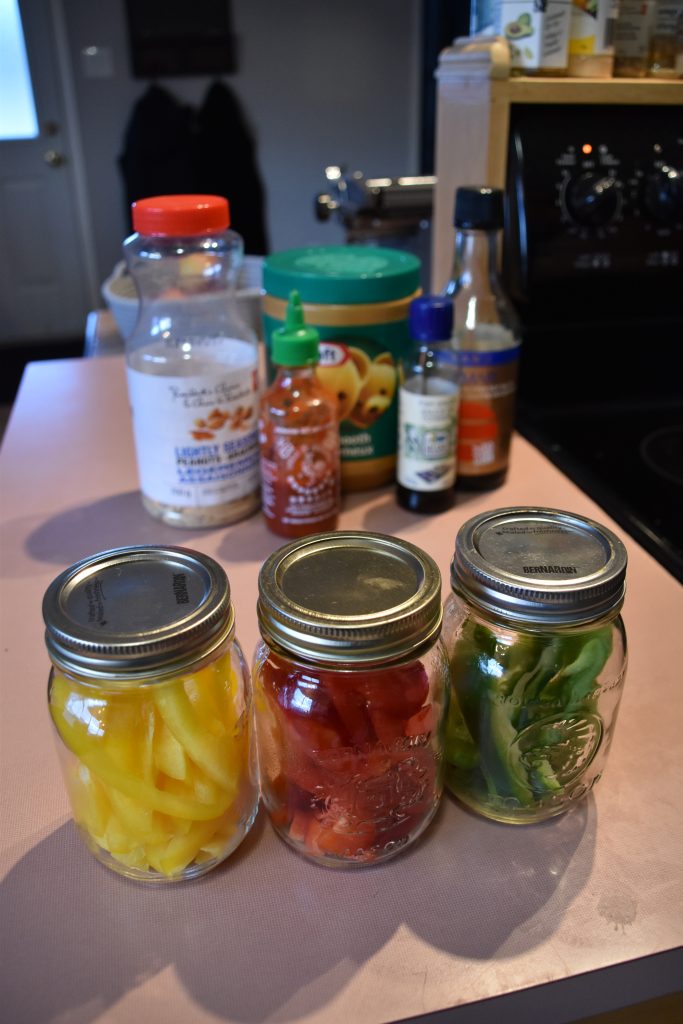 Once the Shrimp Pad Thai gets cooking, the entire house just smells so good. I'm craving some right now just thinking about it!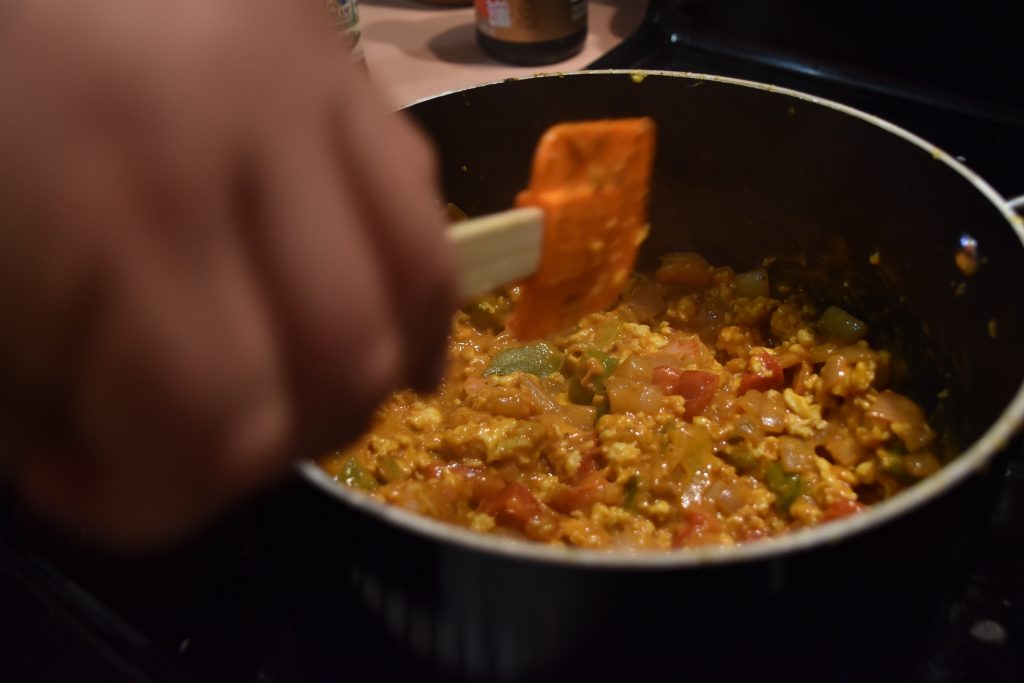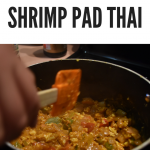 Shrimp Pad Thai
This delicious Shrimp Pad Thai is easy to make and is sure to impress your family or friends.
Ingredients
2

tbsp

olive oil

1

onion, diced

garlic, to taste

bell peppers, diced

4

eggs, beaten

instant noodles

1/2

cup

frozen shrimp, thawed

1

tbsp

sriracha

1

tsp

fish sauce

2

tbsp

soya sauce (or tamari)

1/4

cup

peanut butter, smooth

1

tsp

rice vinegar

1/4

cup

catalina dressing

chopped peanuts, to garnish

green onions, sliced thinly, to garnish
Instructions
In a large pot, add olive oil, diced onions and garlic. Cook until the onions are soft.

Add bell peppers to the pot and continue cooking until they are tender.

Meanwhile, scramble your eggs in a medium bowl.

Once the vegetables are cooked, transfer them into a large bowl. In the same large pot, pour the beaten eggs and begin to scramble them.

Transfer the eggs into the bowl with the vegetables once it is cooked to your liking.

In a medium pot, bring water to a boil and cook instant noodles according to packaging.

Still using your large pot (which should be empty again), add shrimp and a bit of garlic. If need be, add olive oil. Cook for a few minutes.

Add the remainder of your ingredients in the pot to make your sauce. Taste the sauce and adjust to your liking.

Serve topped with chopped peanuts and sliced green onions. Enjoy!