Despite that I'm a few books behind in my yearly reading challenge, I am proud that I am consistently posting about my monthly reads! In this post, you will find a list of What I Read in April with synopsis' for each book, including my star rating (out of 5 stars). All of the books listed below were borrowed from the Moncton Public Library. They can also be purchased at your local book store, or online through some New Brunswick businesses: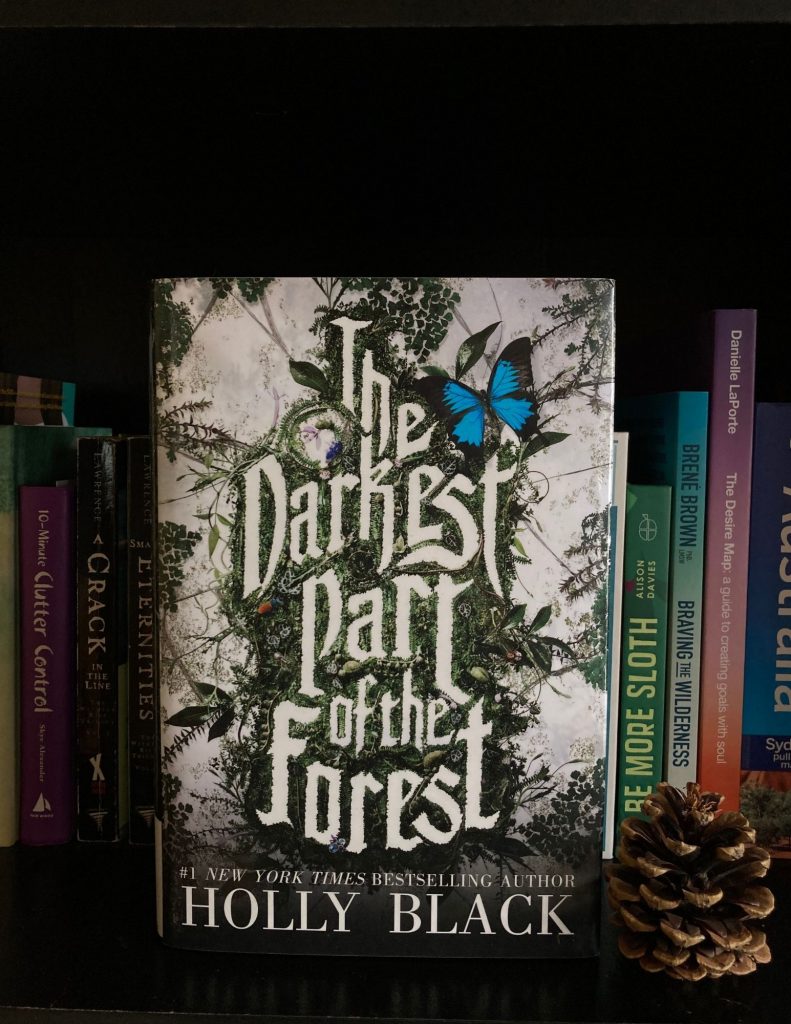 The Darkest Part of the Forest – Holly Black
4 stars
Synopsis:
Hazel lives with her brother, Ben, in the strange town of Fairfold where humans and fae exist side by side. The faeries' seemingly harmless magic attracts tourists, but Hazel knows how dangerous they can be, and she knows how to stop them. Or she did, once.
At the center of it all, there is a glass coffin in the woods. It rests right on the ground and in it sleeps a boy with horns on his head and ears as pointed as knives. Hazel and Ben were both in love with him as children. The boy has slept there for generations, never waking.
Until one day, he does…
As the world turns upside down, Hazel tries to remember her years pretending to be a knight. But swept up in new love, shifting loyalties, and the fresh sting of betrayal, will it be enough?
After having read The Cruel Prince trilogy by Holly Black, I knew I had to check out some of her other novels. The Darkest Part of the Forest certainly delves right into the faerie world, but in a whole different way.
It's difficult to talk about the plot of the story without giving any of it away, so I'll just leave you with this perfect excerpt of the book, which depicts part of the harrowing adventure Hazel will embark upon:
There's a monster in our wood.
She'll get you if you're not good.
Drag you under leaves and sticks.
Punish you for all your tricks. A
nest of hair and gnawed bone.
You are never, ever coming…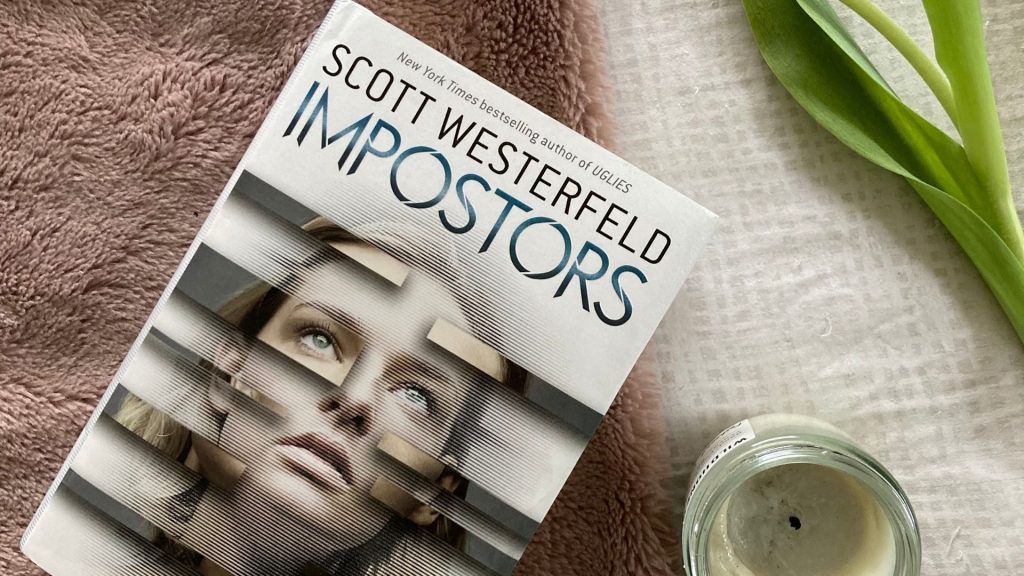 Impostors – Scott Westerfeld
4.5 stars
Synopsis:
Frey and Rafi are inseparable . . . but very few people have ever seen them together. This is because Frey is Rafi's double, raised in the shadows of their rich father's fortress. While Rafi has been taught to charm, Frey has been taught to kill. Frey only exists to protect her sister. There is no other part of her life. Frey has never been out in the world on her own – until her father sends her in Rafi's place to act as collateral for a dangerous deal. Everyone thinks she's her sister – but Col, the son of a rival leader, is starting to get close enough to tell the difference. As the stakes grow higher and higher, Frey must decide whether she can trust him – or anyone in her life.
As a teenager (and let's be honest, still now as an adult), I was obsessed with the Uglies series. Although this isn't necessarily a continuations of the previous stories from the Uglies world, Impostors does take place in the same reality  and references past events, notably Tally Youngblood and her disappearance.
Following Frey for most of the story, it was interesting to learn about a new character's perspective of their new society – one that doesn't seem to be much of an improvement since the Youngblood days. Although one city's reality is not necessarily the reality of other cities – and the rebels are still working to make their mark in the world.
I would highly recommend reading Impostors after having read the Uglies series. Having said this, it is still possible to read this as a stand-alone book, but some references might be over your head if you haven't read the Uglies series.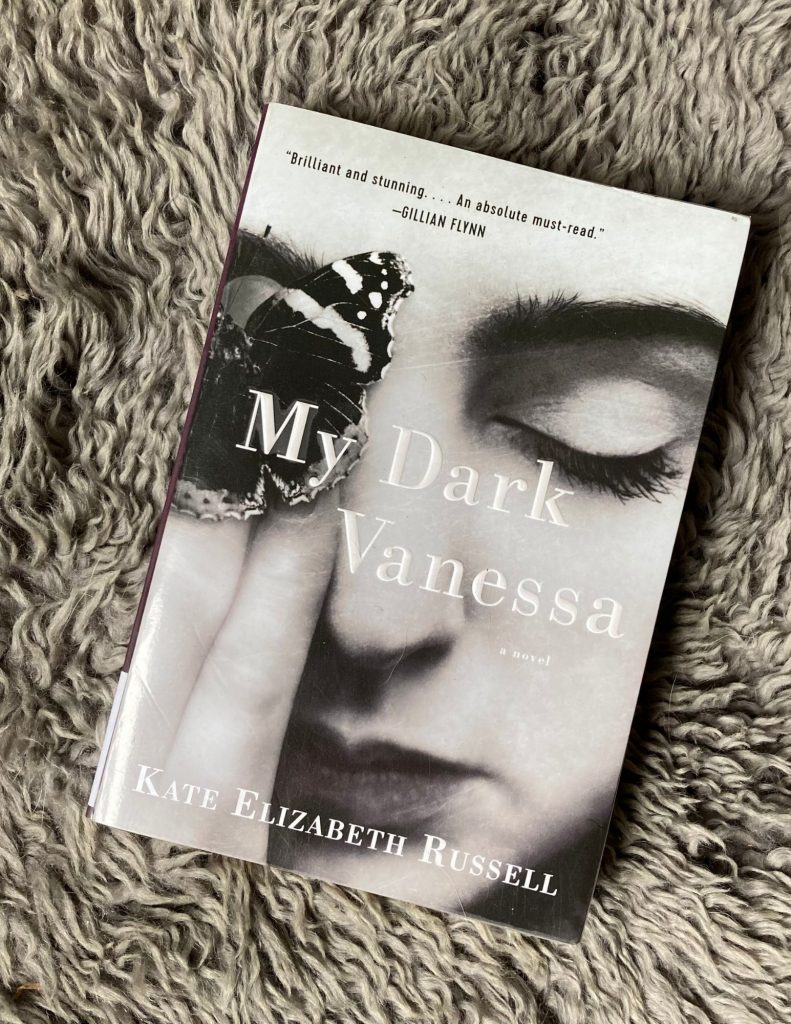 My Dark Vanessa – Kate Elizabeth Russell
4.5 stars
Tigger warning: rape, abuse, manipulation
Synopsis:
Exploring the psychological dynamics of the relationship between a precocious yet naïve teenage girl and her magnetic and manipulative teacher, a brilliant, all-consuming read that marks the explosive debut of an extraordinary new writer.
Alternating between Vanessa's present and her past, My Dark Vanessa juxtaposes memory and trauma with the breathless excitement of a teenage girl discovering the power her own body can wield. Thought-provoking and impossible to put down, this is a masterful portrayal of troubled adolescence and its repercussions that raises vital questions about agency, consent, complicity, and victimhood. My Dark Vanessa is an era-defining novel that brilliantly captures and reflects the shifting cultural mores transforming our relationships and society itself.
I could not possibly have described this book any better than that synopsis from Goodreads. This was a haunting, chilling, and painfully difficult novel to read. The realism of the traumatic experiences faced by the main character is poignant, to say the least. The vulnerability was what hit me the hardest, knowing that this is a reality faced by many young girls. Sadder still is the knowledge that Vanessa is convinced that what she has experienced is love.
I highly recommend reading this book, if only to educate yourself on the subject of manipulative relationships, abuse and rape.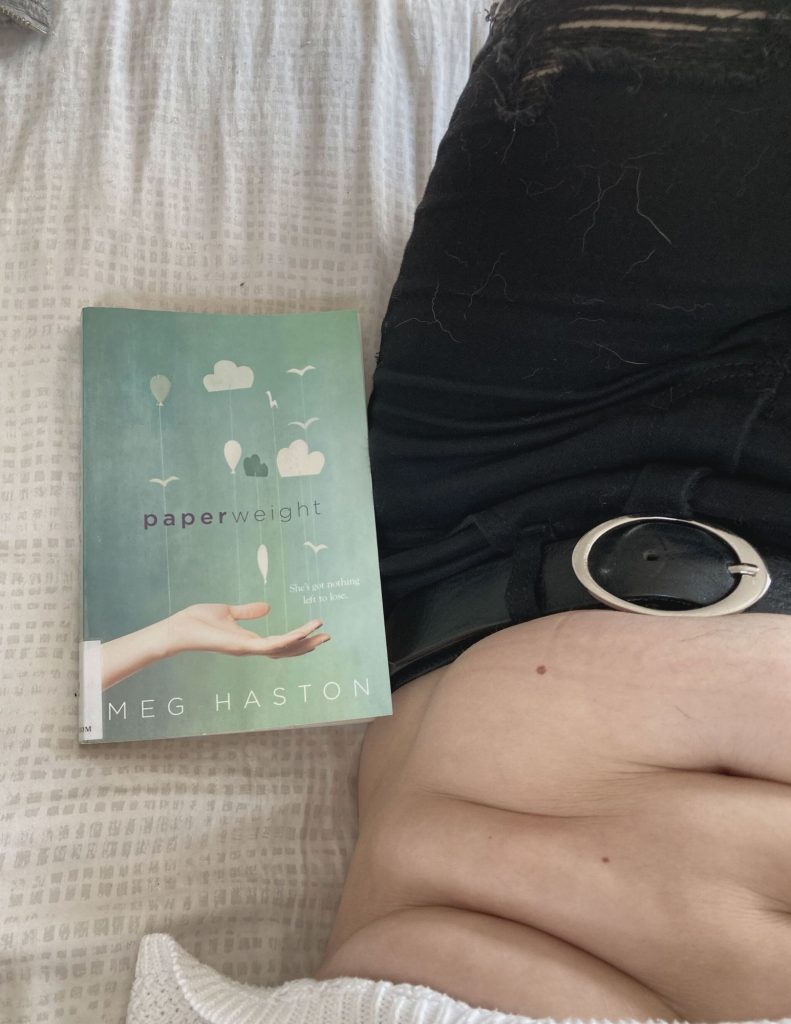 Paperweight – Meg Haston
4 stars
Tigger warning: eating disorders, depression, suicide
Synopsis:
Seventeen-year-old Stevie is trapped. In her life. And now in an eating-disorder treatment center on the dusty outskirts of the New Mexico desert.
Life in the center is regimented and intrusive, a nightmare come true. Nurses and therapists watch Stevie at mealtime, accompany her to the bathroom, and challenge her to eat the foods she's worked so hard to avoid.
Her dad has signed her up for sixty days of treatment. But what no one knows is that Stevie doesn't plan to stay that long. There are only twenty-seven days until the anniversary of her brother Josh's death—the death she caused. And if Stevie gets her way, there are only twenty-seven days until she too will end her life.
Having never have experienced an eating disorder, I was surprised by how moved I was reading Paperweight. This enthralling YA novel is bound to have you binge-reading (pun not intended…) for hours on end. Meg Haston has recreated a very realistic environment at the treatment centre, and has skillfully portrayed the experience of a troubled young teen.
[Semi-spoiler]
The only reason this wasn't a 5 star review is because I was expecting something so much more twisted in regards to the loss of Stevie's brother.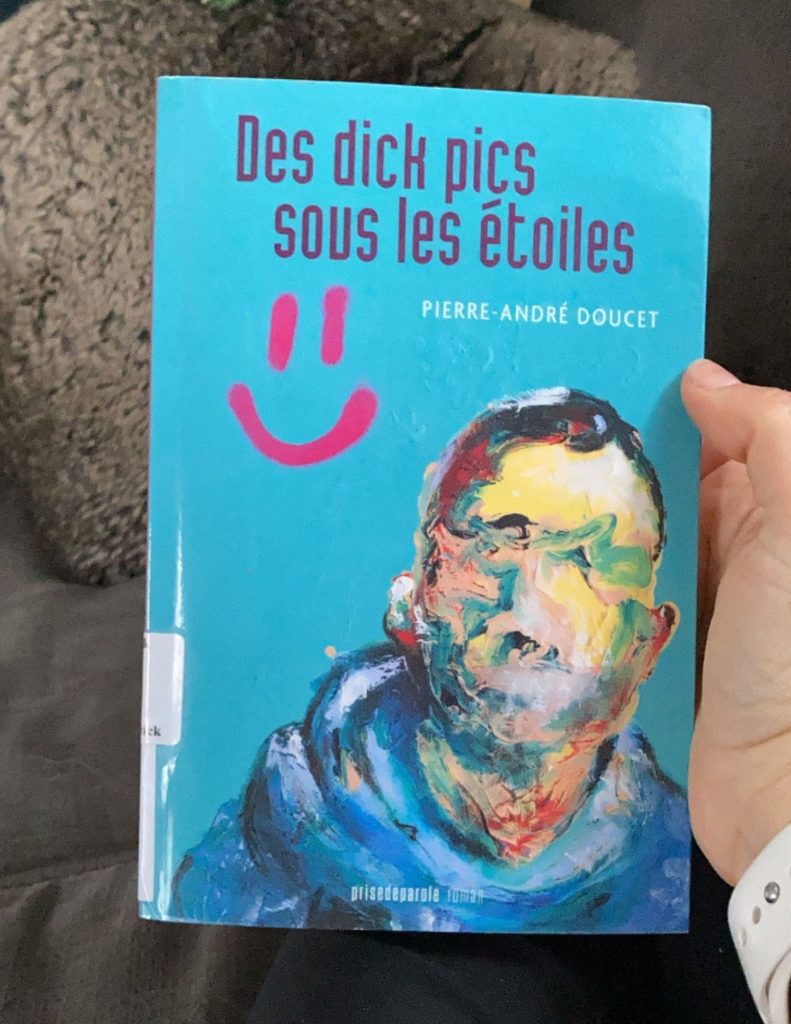 Des dick picks sous les étoiles – Pierre-André Doucet
4.5 étoiles
Résumé:
Marc cumule diplômes, dettes et dick pics qu'il échange pendant les longues heures qu'il consacre aux réseaux sociaux. Après ses études, il rentre à Moncton où, entre son emploi dans un centre d'appel et ses obligations familiales, il assiste à l'effritement de sa relation à distance. Malgré les nouvelles amitiés qui se forment et les timides opportunités, son quotidien sans éclat lui rappelle cruellement ce qu'il a laissé derrière. Pris dans cet entre-deux, il multiplie les sautes d'humeur, les relations d'un soir et les soirées d'excès.
Roman initiatique servi par une langue poétique et crue, Des dick pics sous les étoiles brosse le portrait d'un homme à la dérive. 
Je n'ai jamais lu un roman tel que cet oeuvre de Pierre-André Doucet. Je ne me suis jamais sentie aussi semblable à un personnage (malgré le fait que je suis une femme cis), et je n'ai jamais autant reconnu tellement ma réalité qu'en lisant Des dick pics sous les étoiles.
Mon dialecte y figurait (sort of). La ville que j'appelle maintenant chez-moi agissait comme mise en scène de l'histoire. La culture, les tournures de phrases, les communautés – j'avais immédiatement un attachement à tout aspect du roman.
Maintenant, parlons de l'histoire elle-même.
Le personnage principal, Marc, rencontre toutes sortes d'hommes sur l'application Grindr. Évidemment, ce sont plutôt des one night stands que rien d'autre, mais il eut la chance de rencontrer quelqu'un avec qui il connecte dès le début.
La relation de Marc et ses troubles financiers sont à l'avant-plan pendant une grosse partie de l'histoire, mais ce qui ressort encore plus est le développement de son personnage en tant que tel.
Je n'ose rien d'autre dire, afin de ne pas gâcher les évènements qui figurent dans ce roman. Je le recommande fortement, même pour les gens qui ne sont pas Acadiens/franco-Canadiens.
À noter: le dialogue dans le roman se passe en chiac, c'est-à-dire qu'il y a des mots anglais qui se trouvent parfois dans les phrases en français. Je pense qu'il est très important de souligner que ce dialecte n'est pas du "mauvais français," mais un reflet de la réalité des Acadiens et Acadiennes dans diverses région du Canada, et même du monde.
If you liked this post about What I read in April, you might also like: