Another week, another meal plan! Last week's meal plan didn't go quite as we had planned, and I know this coming week will be a bit hectic too because we're going out for Valentine's Day, plus Max's parents are going to be visiting Friday, Saturday and Sunday, which makes it a bit more challenging to plan meals. But not to worry, we'll set up our menu, make our lists and be prepared just in case.
The meals that we chose for this week are simple ones for which we already had lots of ingredients. We figured it would be best to save money on groceries since we are going out to the restaurant twice this week.
Meals:
Slowcooker Curry
Fettuccine Alfredo
Tacos
Sushi Date Night*
Rice & Stir Fry
Family Supper
Spaghetti (OR) Pad Thai
Ingredients:
Sweet Potato
Broccoli
Onion
Chickpeas
Diced tomatoes
Coconut Milk x2
Quinoa
Garlic
Ginger
Tumeric
Tamari (or soya sauce)
Red Pepper Flakes
Fettuccine
Cream Cheese
Milk or Cream
Maple Syrup or Honey
Mushrooms
Taco Shells
Veggie Ground Beef
Taco Seasoning
Lettuce
Tomato
Cheese
Uncle Ben's Long Grain Rice
Vegetable Oil
Onion Soup Mix
Canned Mushrooms
Frozen Veggies
Cherry Sauce
Spaghetti or Instant Noodles
Tomato Soup – if we make Spaghetti
Red Pepper – if we make Pad Thai
Carrot – if we make Pad Thai
Cabbage – if we make Pad Thai
Peanut Butter – if we make Pad Thai
Fish Sauce – if we make Pad Thai
Shrimp – if we make Pad Thai
Sriracha – if we make Pad Thai
Grocery List:
Onions – $1.99 for 3 lbs on sale at Superstore
Coconut Milk x2 – $0.99 on sale at Superstore
Fettuccine – $0.88 on sale at Superstore (bought 3!)
Mushrooms – $1.99 on sale at Superstore
Lettuce – $2.99 at Superstore
Milk – $6.53 at Superstore
Bananas – $1.85 at Superstore
Crackers – $2.49 at Superstore
Salsa – $2.88 on sale at Superstore
Eggs – $3.59 at Superstore
Rice Crackers – $2.54 on sale at Superstore
I also gave myself a little challenge this week. To try to be more eco-friendly, I decided I would try to avoid plastic packaging as much as possible. Unfortunately, Moncton doesn't have a Zero Waste store (but Edmundston does!) so it's challenging to eliminate plastic altogether. So our goal is to make the effort to reduce this amount of waste, and I think we did a decent job.
Reducing Plastic Waste: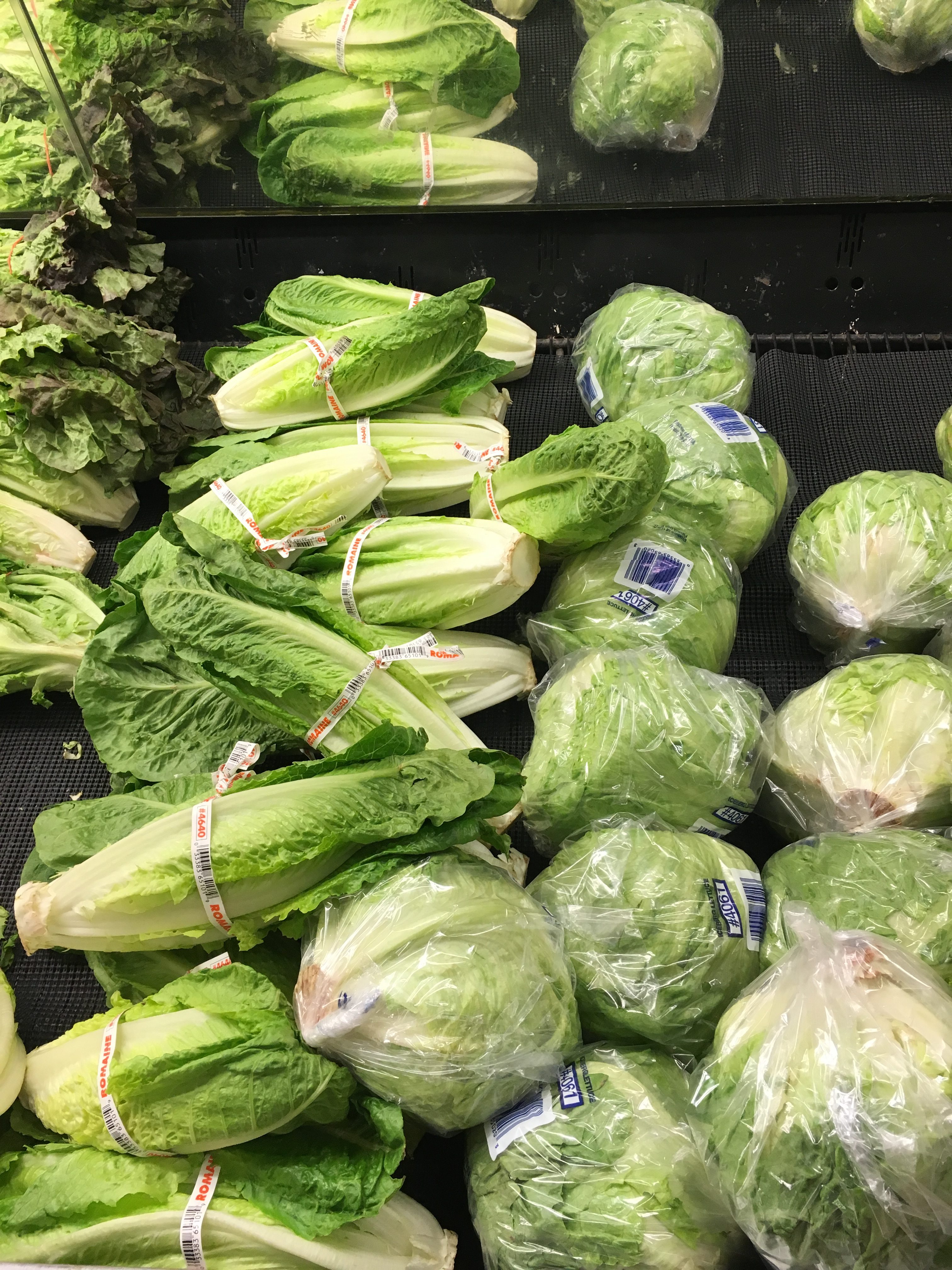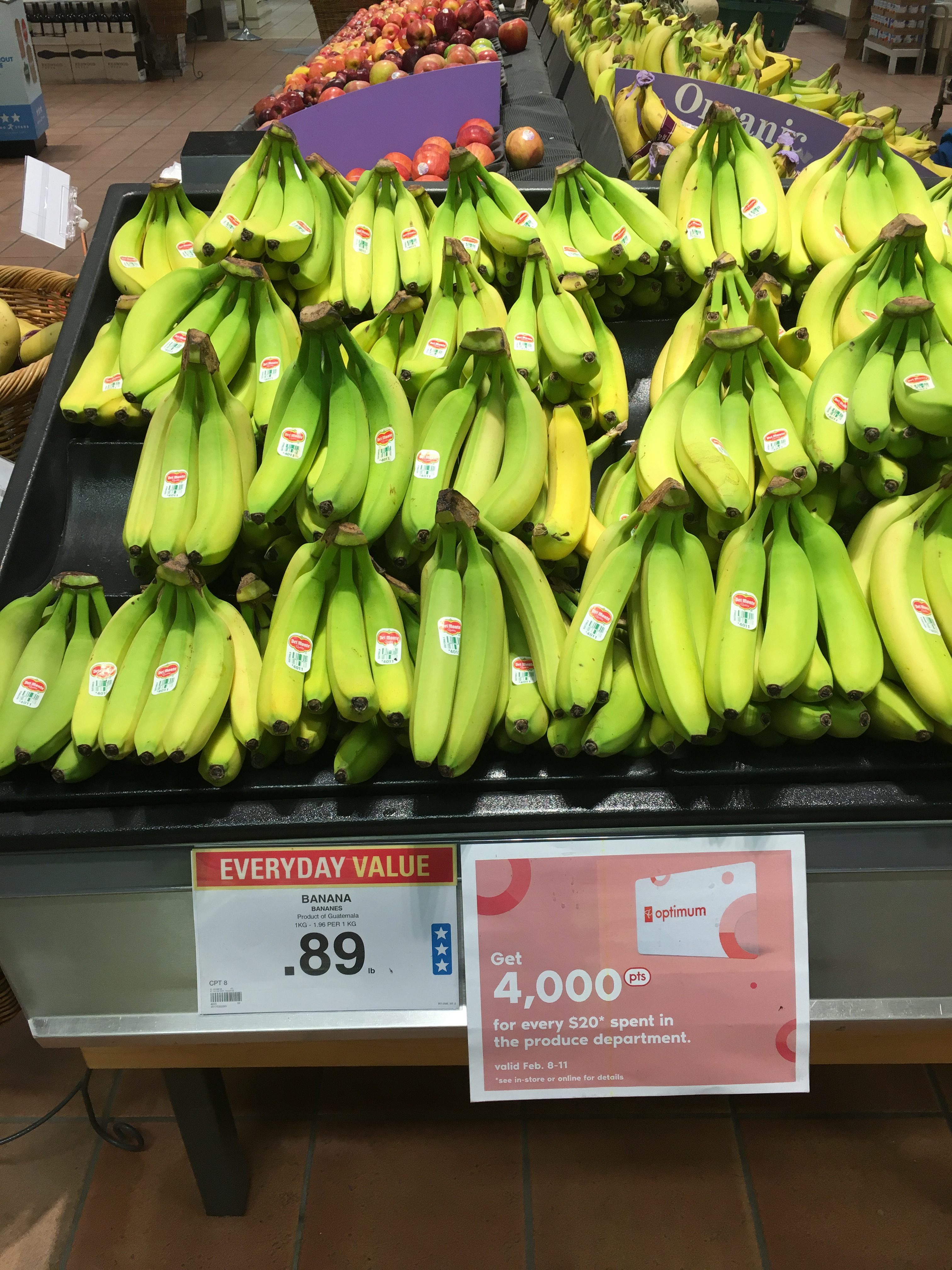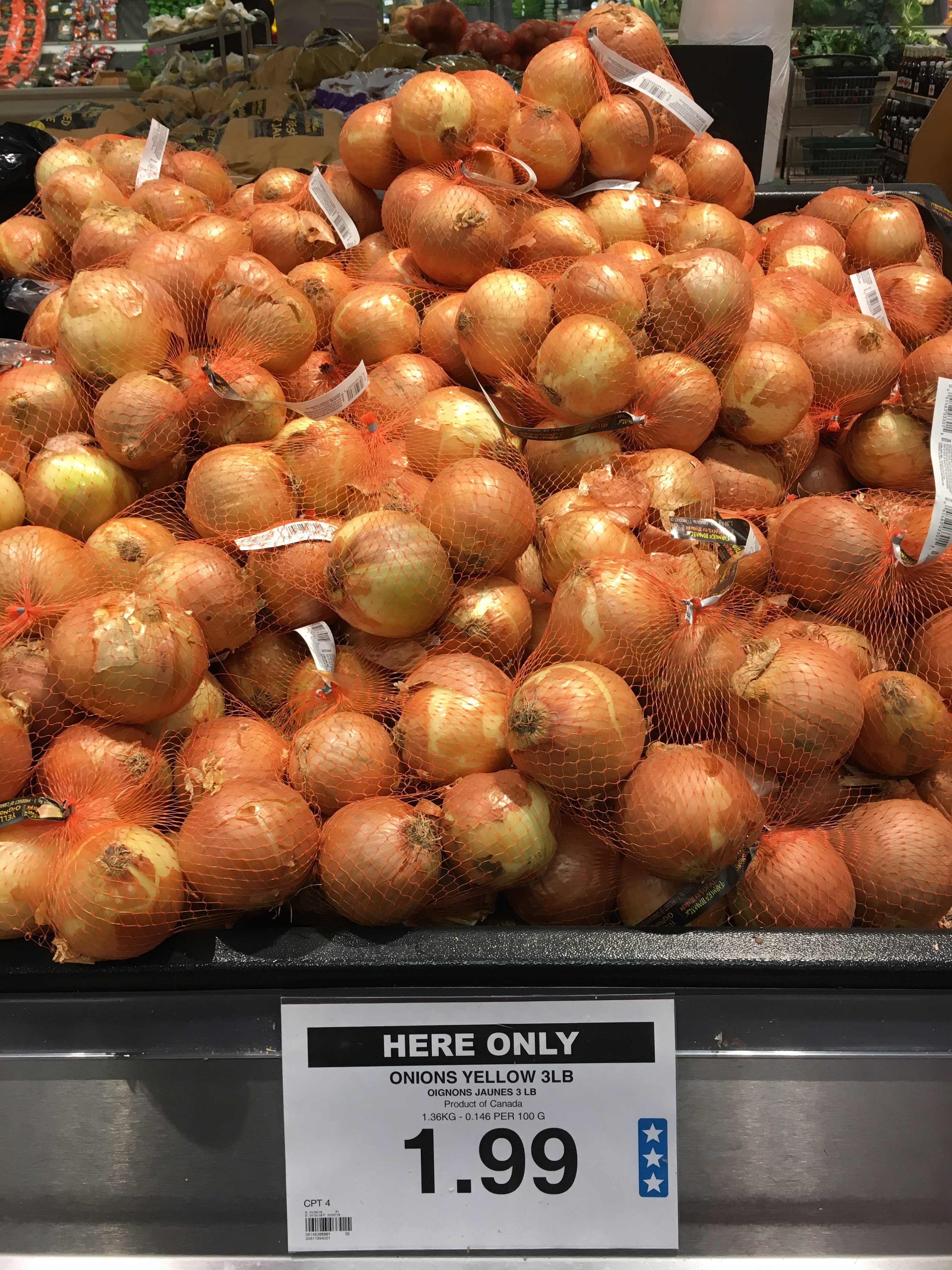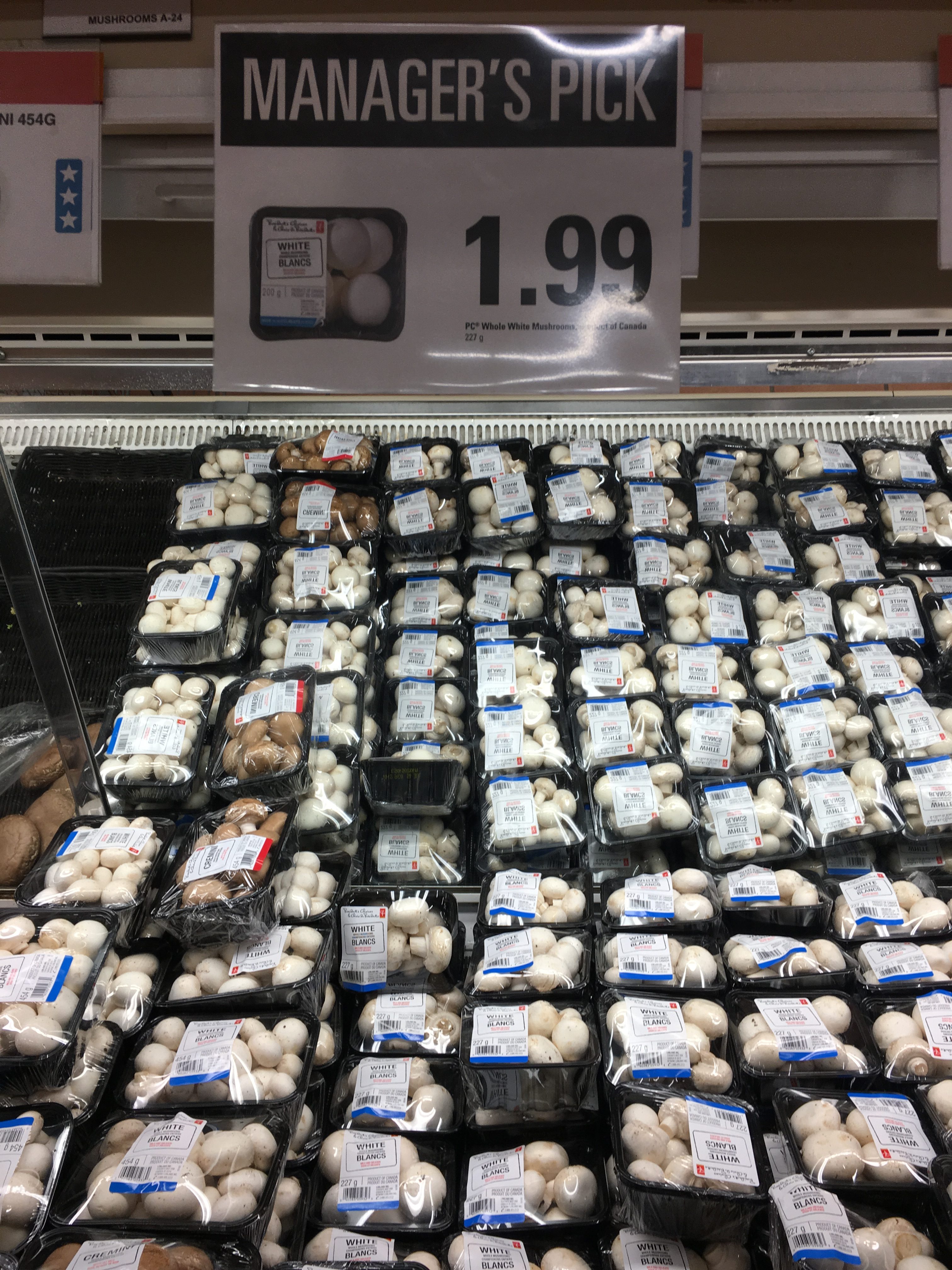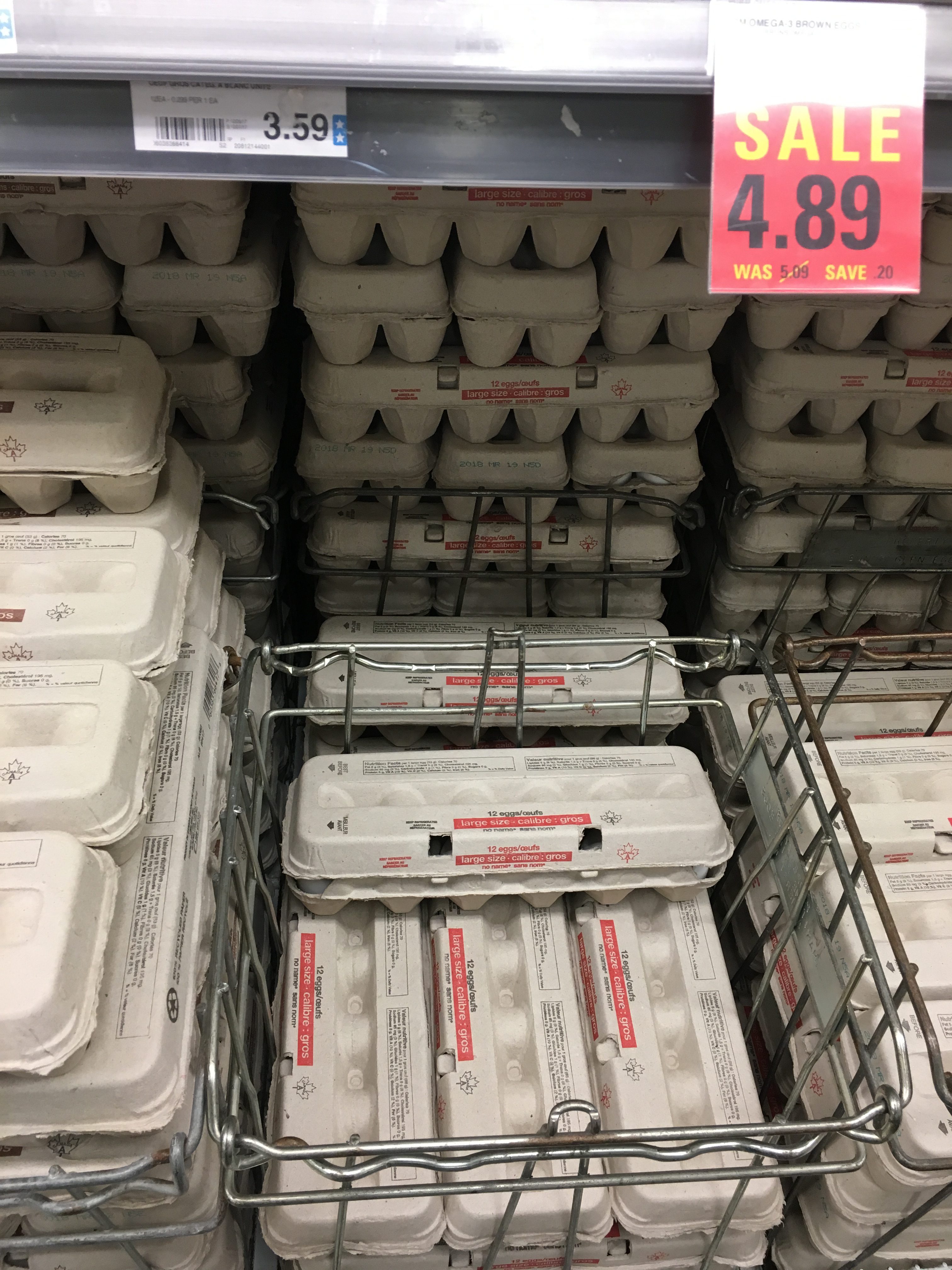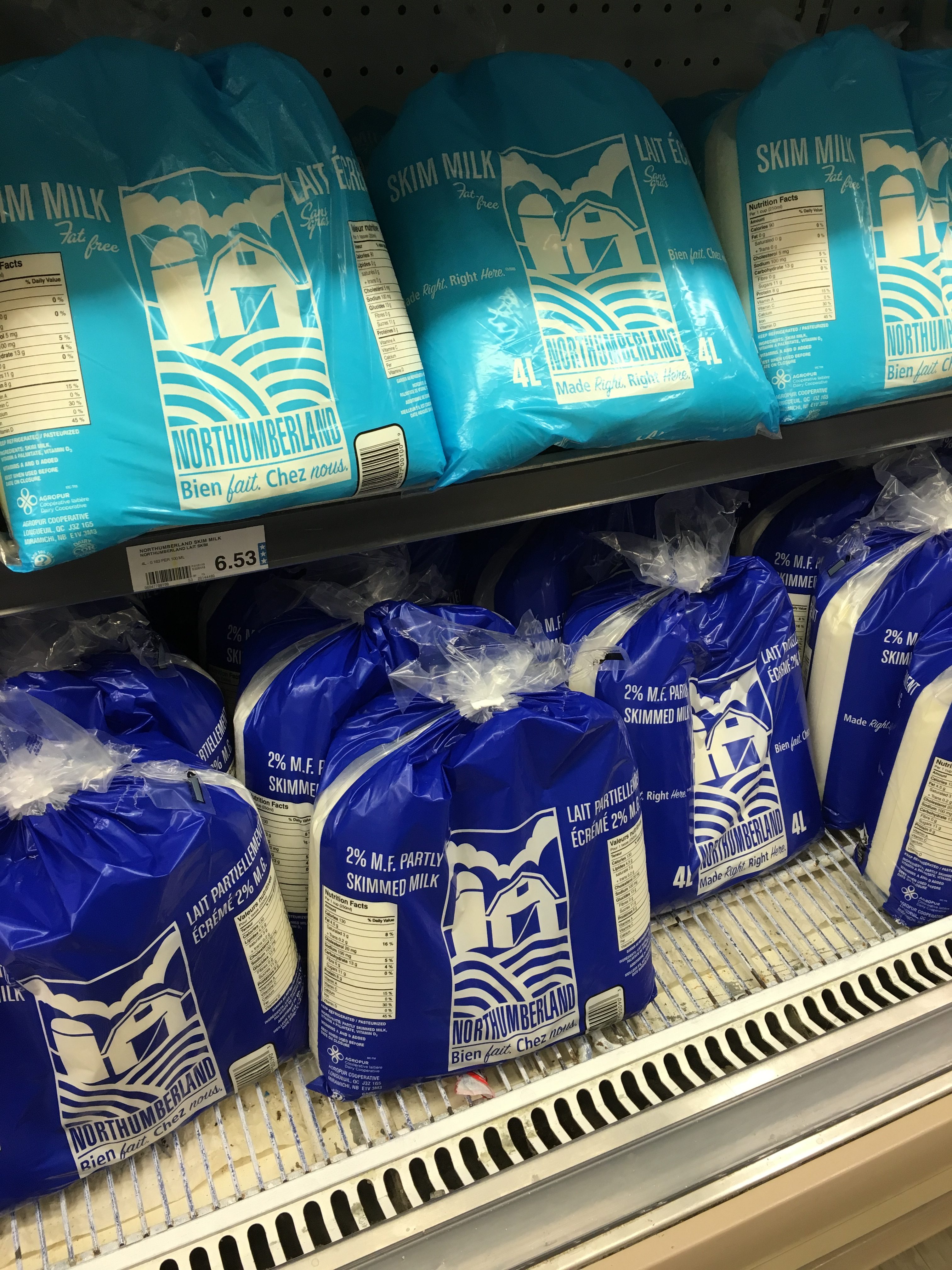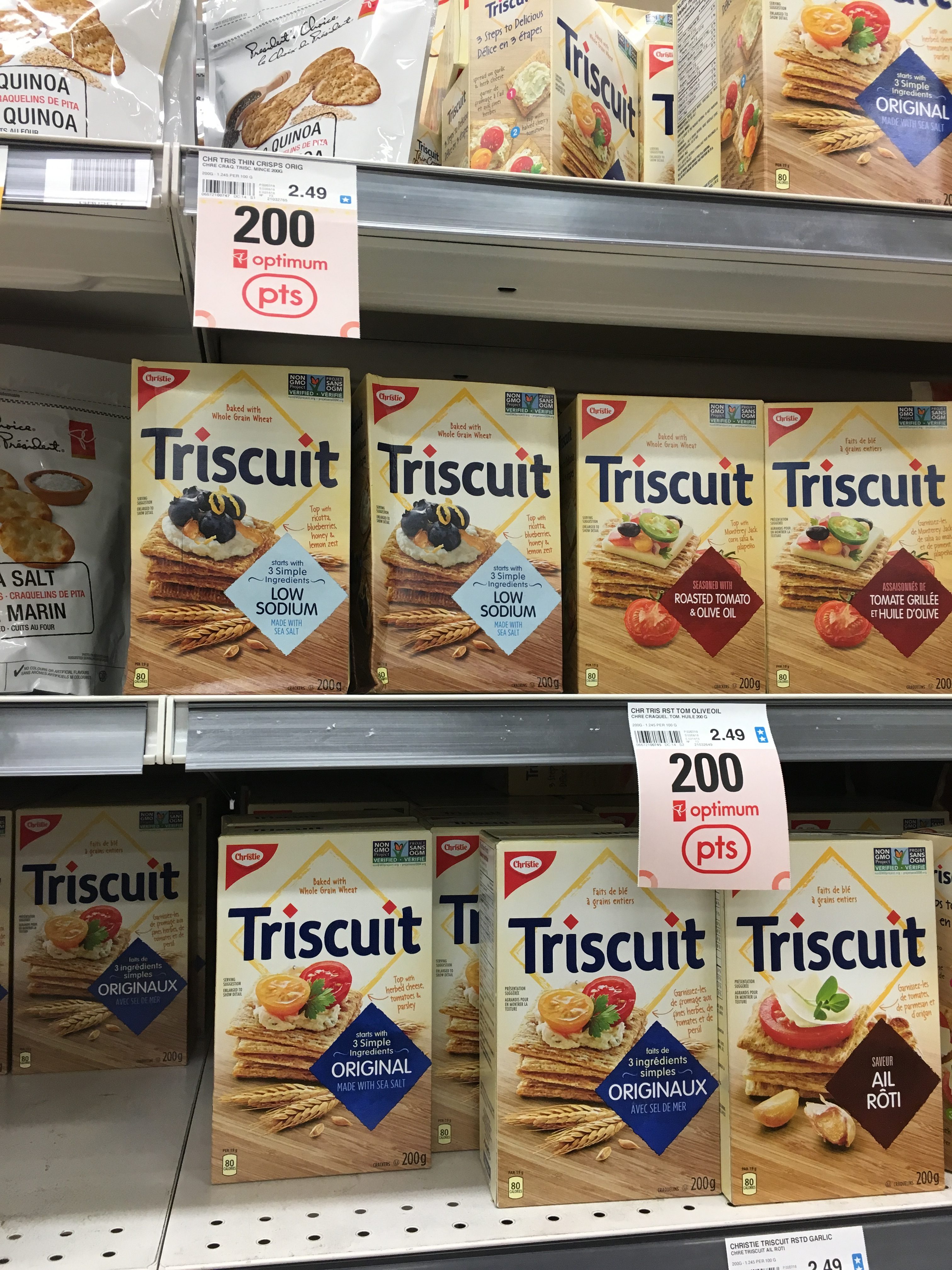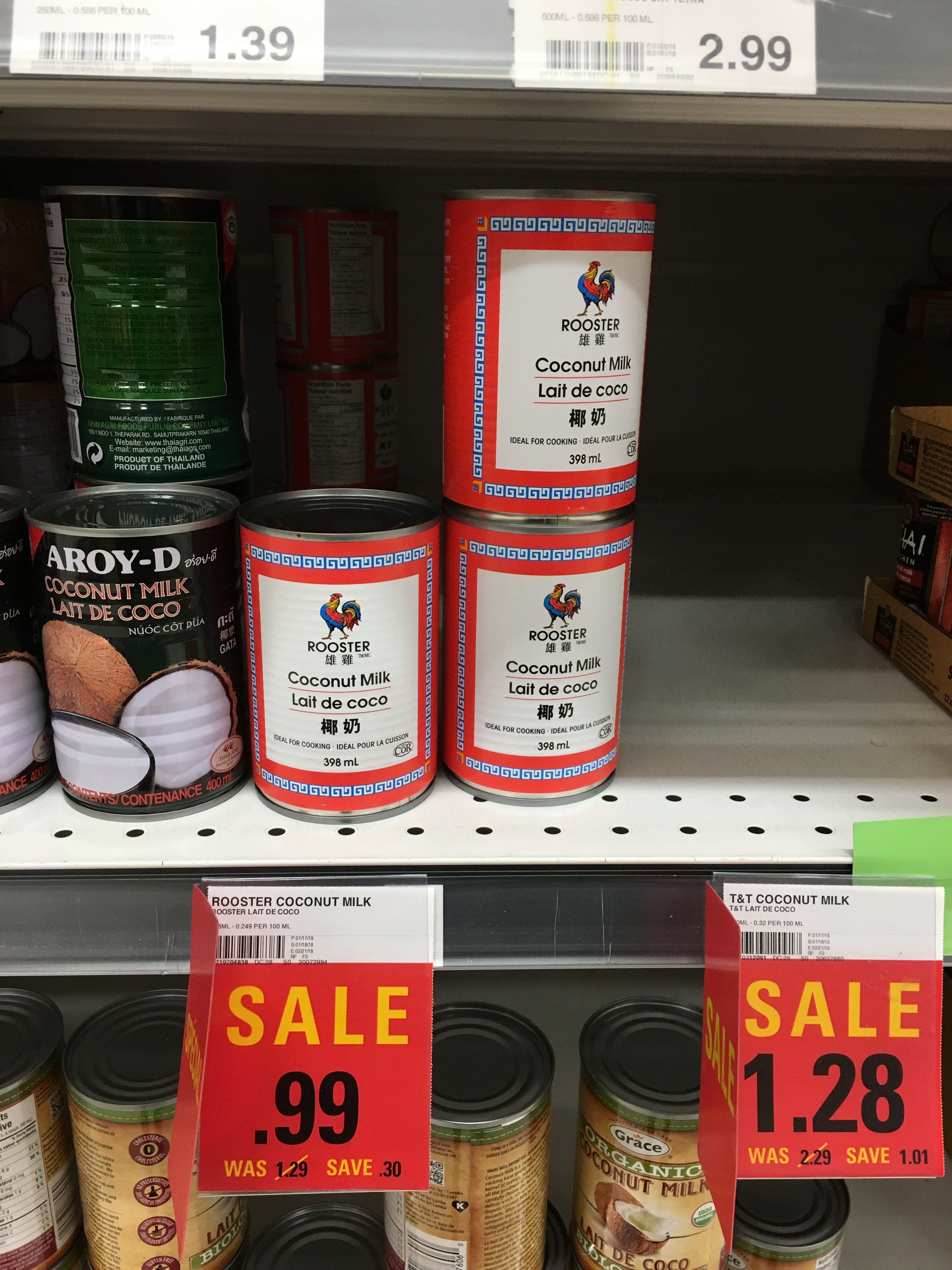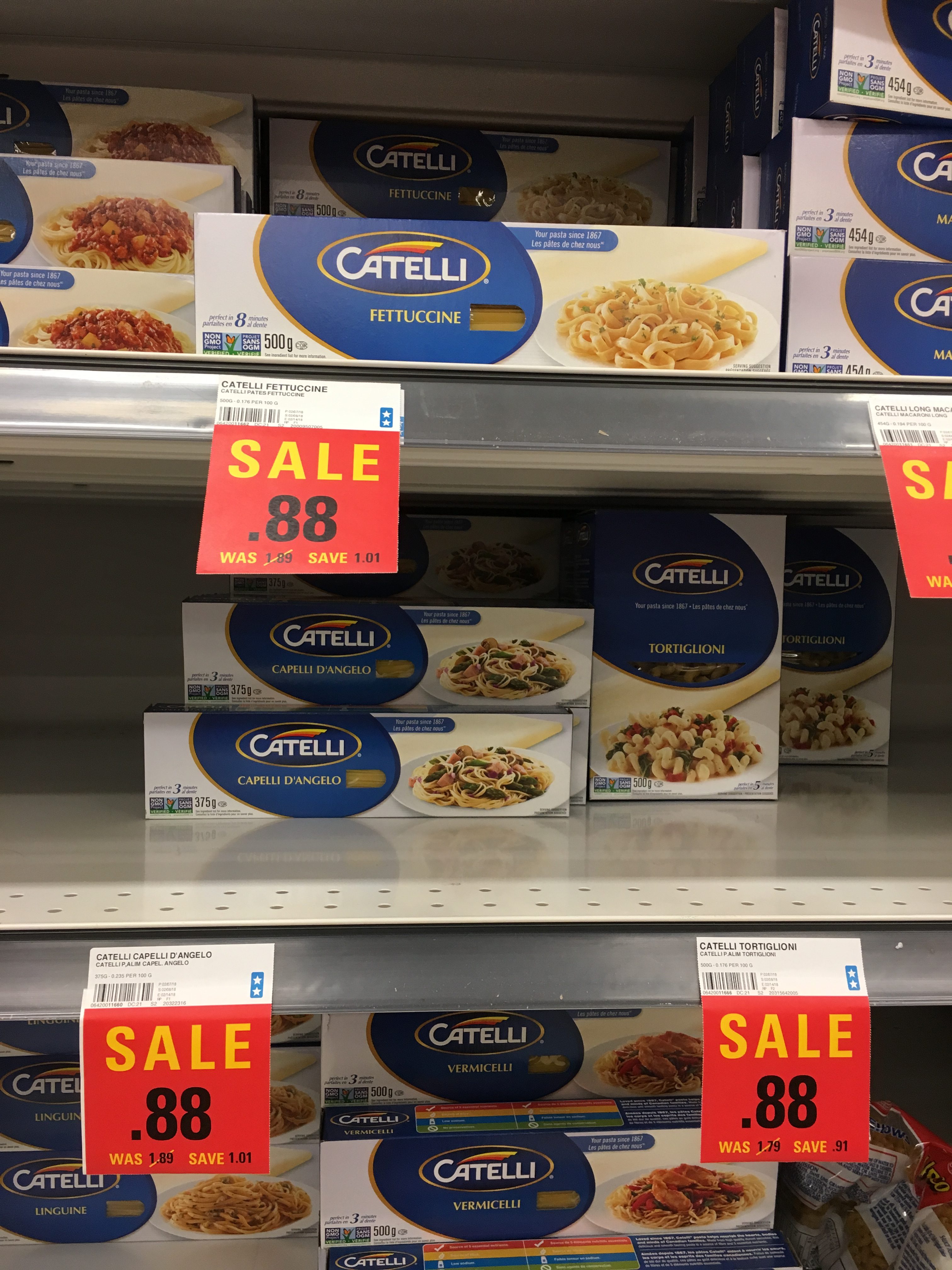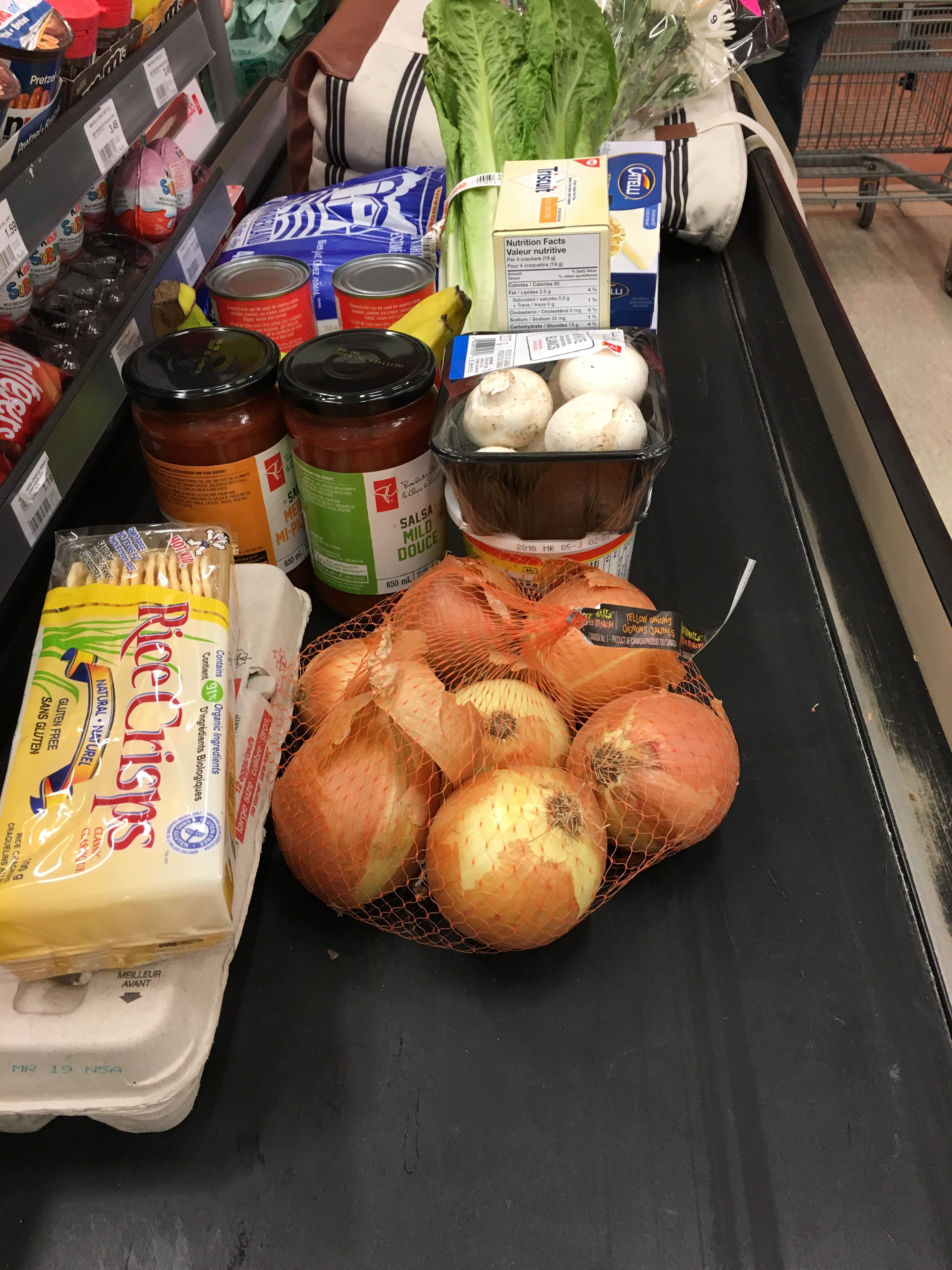 Our grand total for this week's grocery was $37.21, and I was able to use $30 worth of PC Points to pay for part of the grocery. So our total money spent this week was $7.21 – not too shabby!