If there's one thing we're good at, it's finding ways to save money. And one of the biggest things we've done recently to save a lot of money is making our tiny house driveway ourselves. In today's post, we'll be sharing all about how to make your own driveway – from prepping the land to renting an excavator, it's absolutely possible for you to do it yourself.
The land
First of all, we want to talk about land. As you might have heard, we bought our own piece of land this year in preparation to bring our half-finished tiny house onto. The first step for us was to put in a driveway. We got a few quotes from people in town, but we were not willing to pay that much money. Our only other options was to do it ourselves – and we were certainly up for the challenge.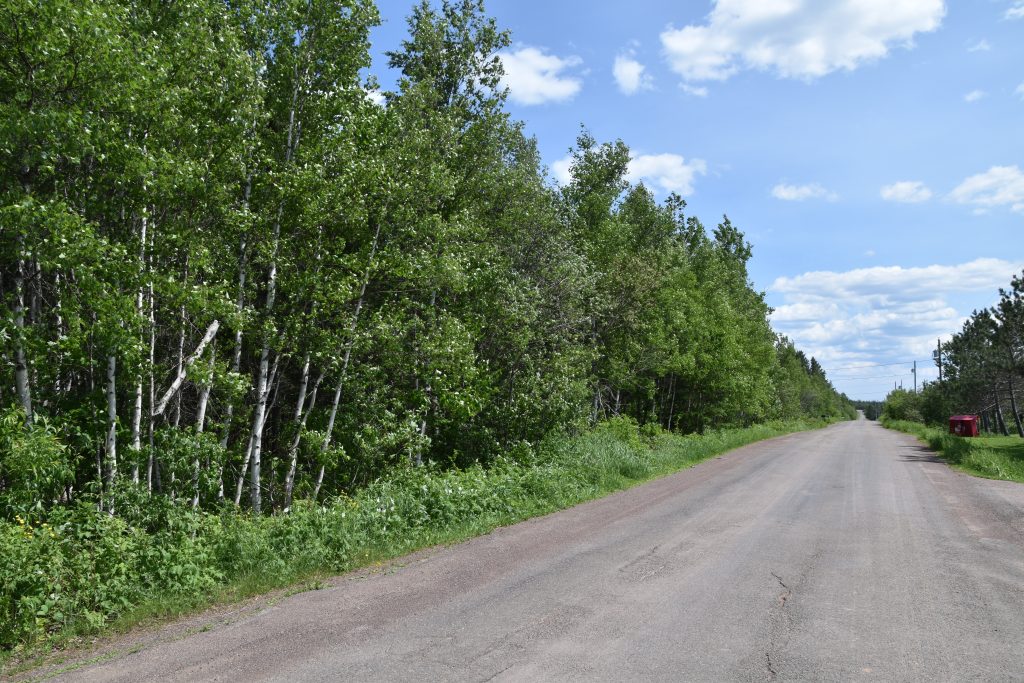 Clearing Trees
Lesson number 1: always call the department of transportation before you get started. Depending on where you are located, they might have different rules and regulations. In our case, the DOT informed us that the driveway had to have a clear view of the road for a minimum of 150 feet. We also needed to purchase a 24 foot long culvert* for the ditch, and we managed to move it without having the proper tools. (Kids, don't try this at home…)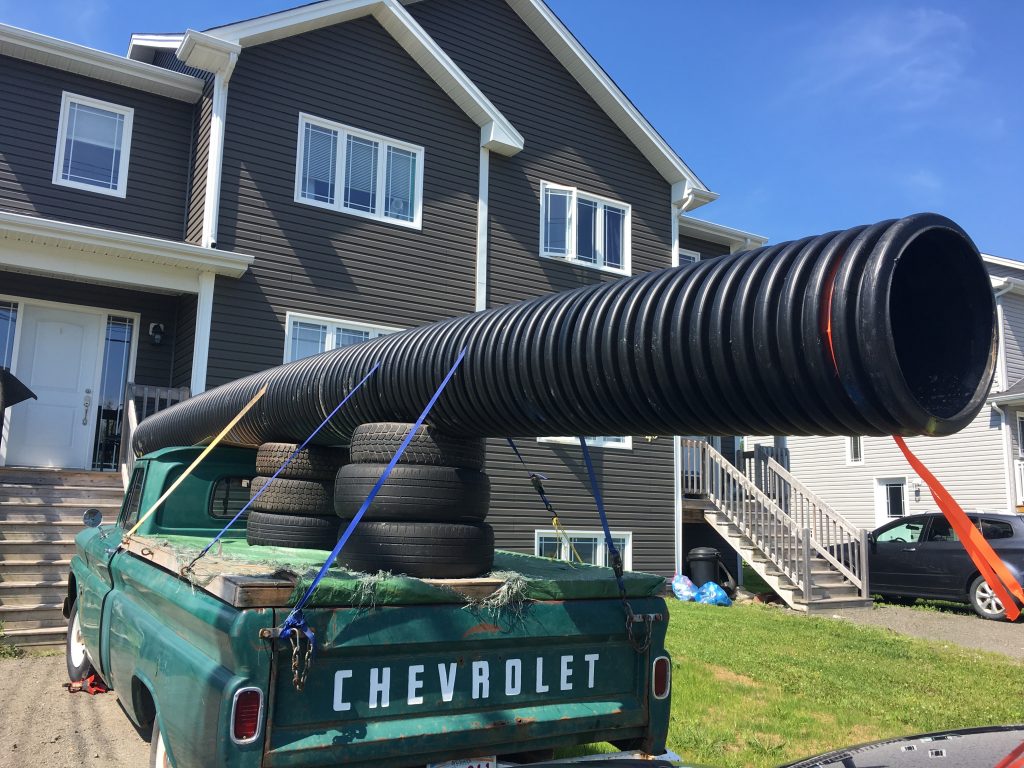 *A culvert is a large plastic tube to let water through underneath your driveway (and other areas). 
After we decided where we would place our driveway, we started cutting trees. This step is not necessary if your lot is already cleared, of course. However we purchased a treed lot and we hope to keep as much foliage as possible.
Some important things to remember when clearing trees:
It's always best to have someone else with you, in case an accident were to happen
Wear protective gear like glasses, boots, and long pants
Take your time and think things through before you start cutting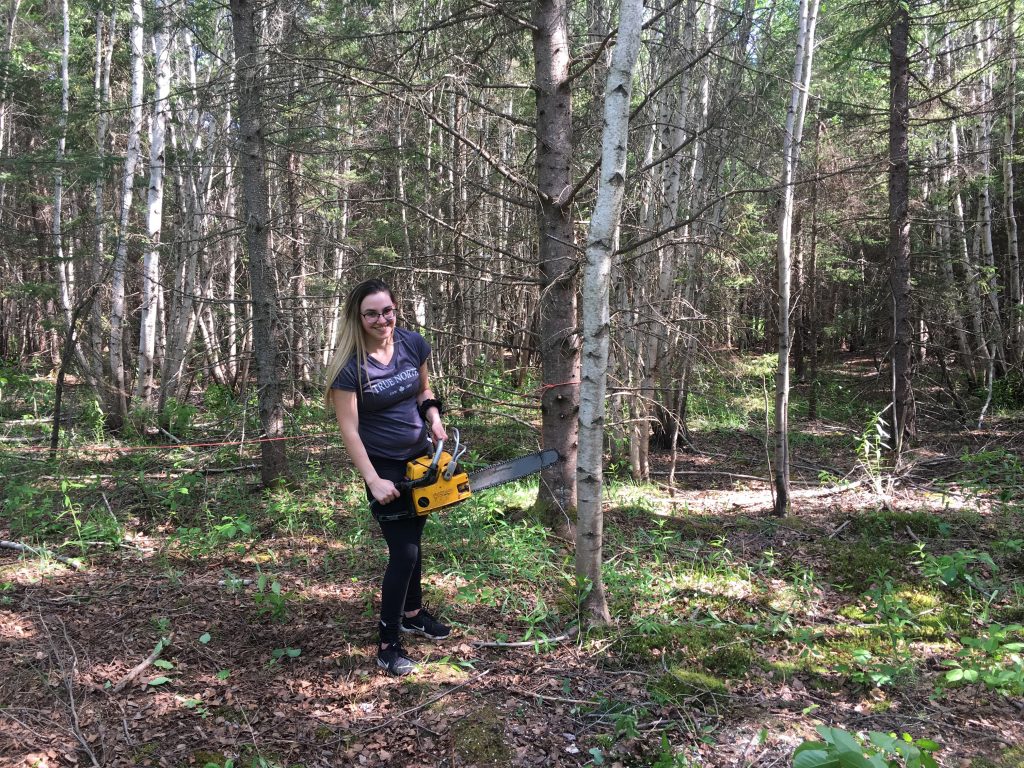 Renting An Excavator
I am so thankful that Max is such a resourceful person. I certainly would not have known what kind of machinery was necessary to make our own driveway, but he had all the knowledge – and he also did a lot of research.
We rented an excavator for a total of 3 days, although the amount of days you will need the excavator will depend on the length of your driveway and the amount of time you have available to use it. Max was not working for the three days we rented the equipment so he had lots of time to get everything done.
With the help of Max's dad, we were all to do all the following steps to get our driveway in order:
Rip out all the tree stumps
Pile all the branches and tree trunks to the end of the driveway
Create a ditch
Dig down to see what's underneath the top soil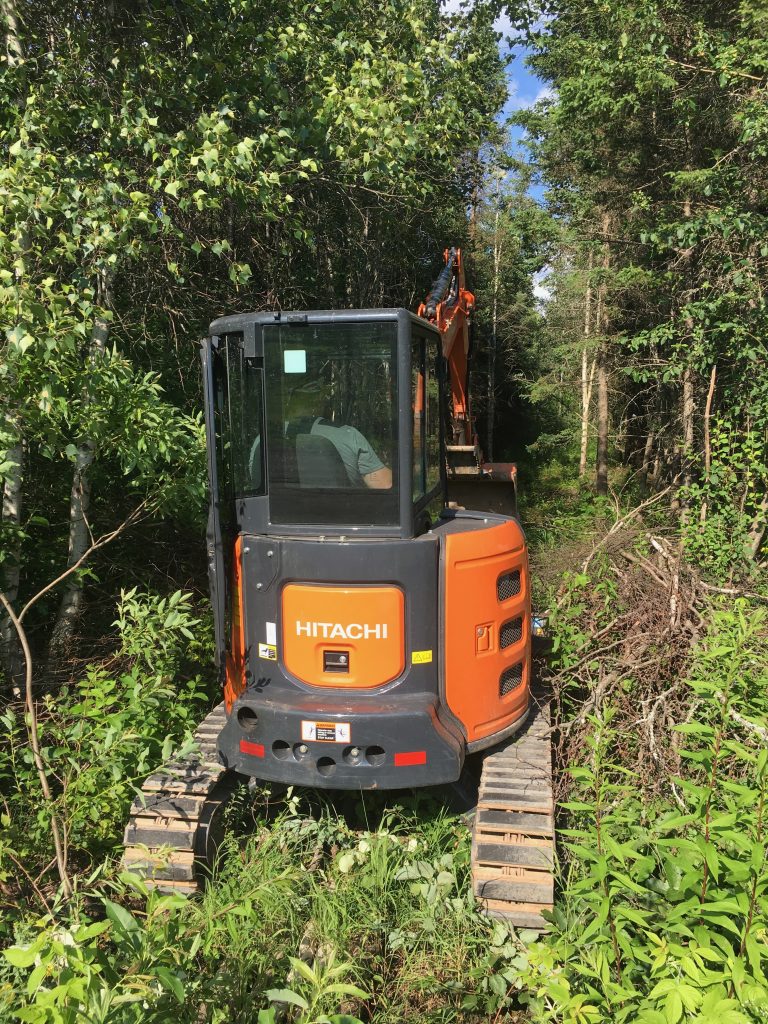 Installing the Culvert
With the ditch in place, it was time to install in the culvert. Max dug up the ditch and placed the culvert with the excavator. He also made sure it was level before we began piling anything on top of it.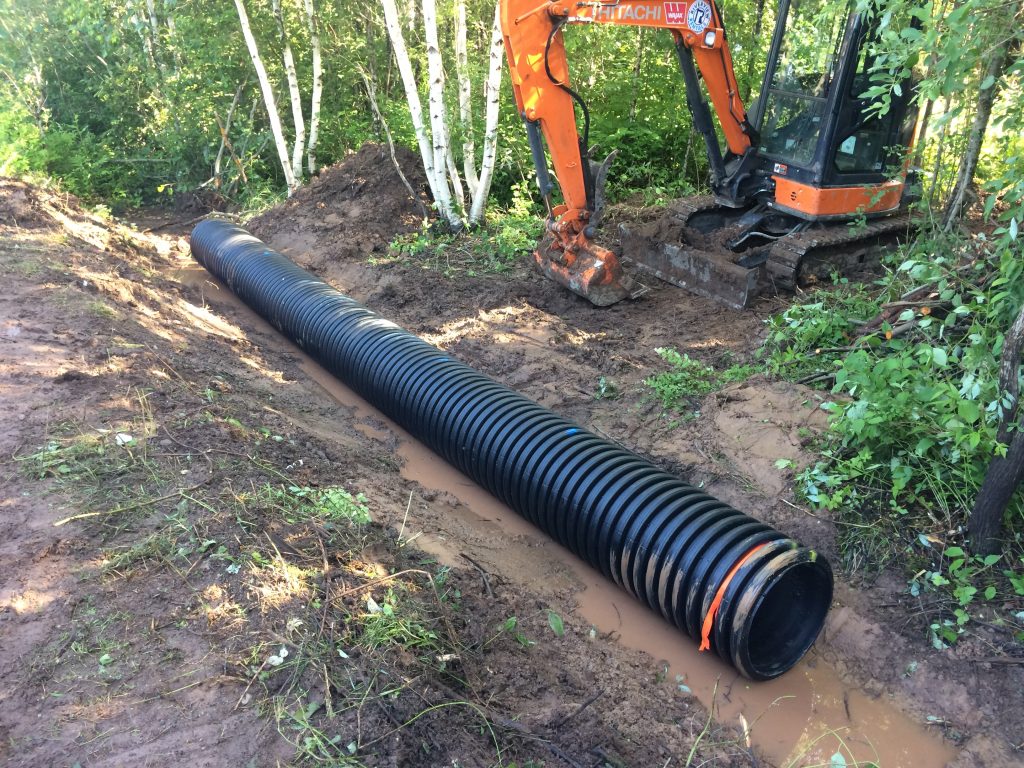 Shale Delivery
The next step after preparing the driveway is to order some shale to be delivered. We were hoping to do every step of the process by ourselves, but most companies (unless you know someone really well) do not allow you to pick up your own shale.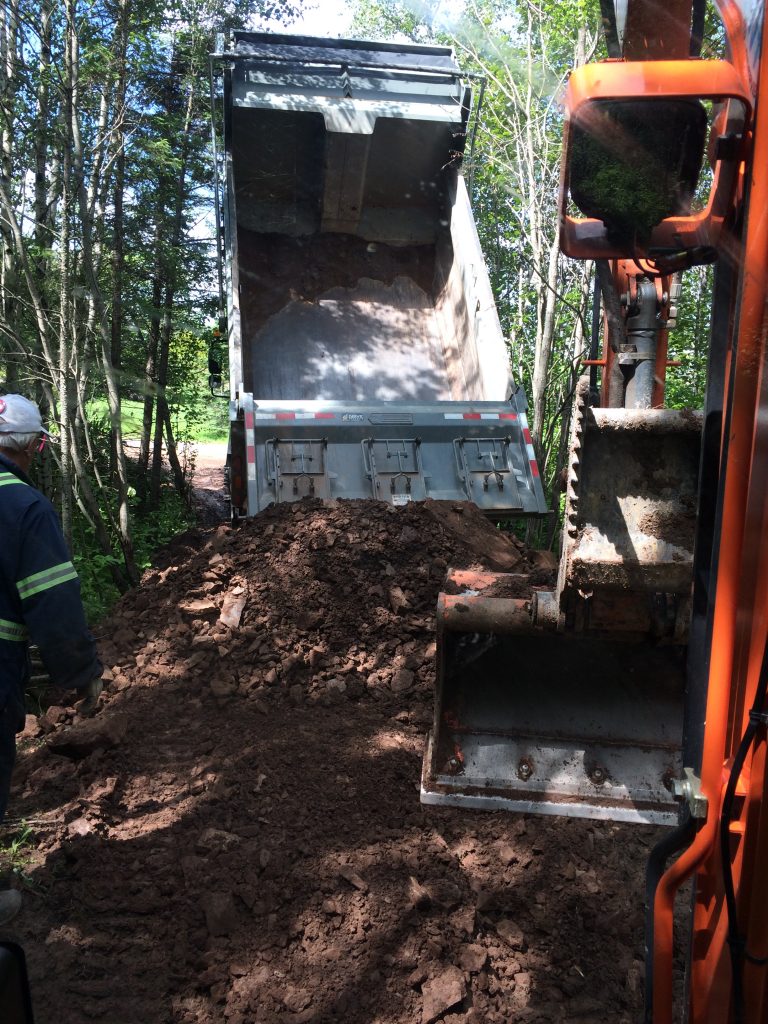 The shale we ordered was delivered to us in multiple loads via a dump truck. From there, Max and his dad used the excavator and a shovel to level it all out.
How To Make Your Own Driveway
I hope this post has been informative and also encouraging for you to start planning how to make your own driveway. We also published a video on our You Tube channel to show you how most of it got done. Feel free to share and subscribe to our channel so that you can stay up to date with all of our Tiny Adventures.