In case you're new, I'll briefly explain the concept of the Women of Moncton blog series. On a monthly basis, I publish interviews done with women – in French, and in English – who are inspiring and who have made an impact in their community. Today's feature is no exception and goes beyond what I could have expected. I had heard about her many times, from friends, acquaintances, and of course, online. Natalie Davison is the co-founder of Marrow Marketing and she is one of the most vibrant women I have ever met. I had the pleasure of meeting her for the first time during our interview, and I've come to know her better since then. Safe to say, Natalie Davison is the sass you need to get off your ass and get shit done.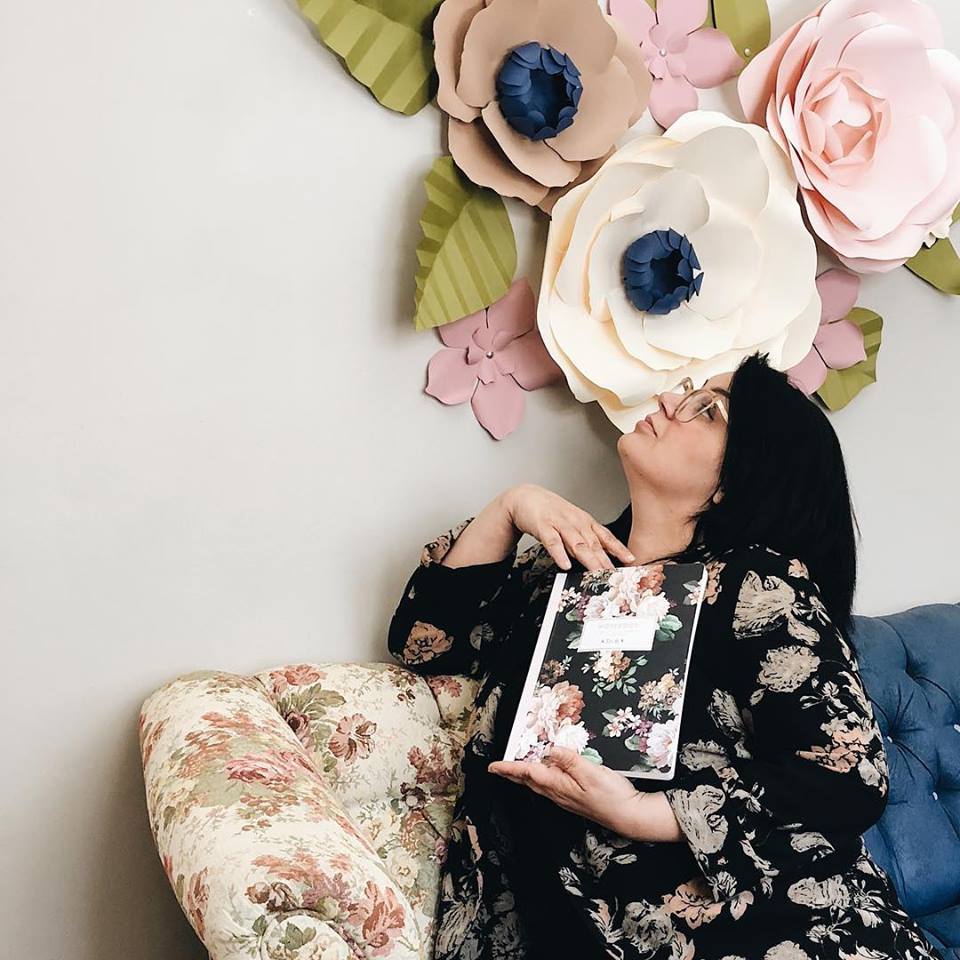 Tell me a bit about yourself.
My name is Natalie Davison. I just legally changed my last name, even though I've been using that name for 13 years. I'm an entrepreneur. I cofounded Marrow Marketing with my business partner Cearagh Vessey. I have twin boys, who are 10 years old and I'm happily married for 13 years now.
What is Marrow?
Marrow Marketing is a purpose driven content marketing agency. We do content and communications. I would say that 30% of the time, we are working with clients, and 70% of the time we are teaching people how to do this for themselves. 
Is there an aspect of the job that you like best?
No, because I designed this job to be only what I love doing. That means I'm always doing the work I like doing. I have a business partner who loves doing the things I hate doing. We don't want to waste our energy on stuff that is emotional labour. I do all the creative work, whereas Cearagh does the operational work. Because we combined those two skill-sets, we are always doing work we love. And if there's something we both hate doing, we outsource it.
That's one of the beautiful things about having your own business.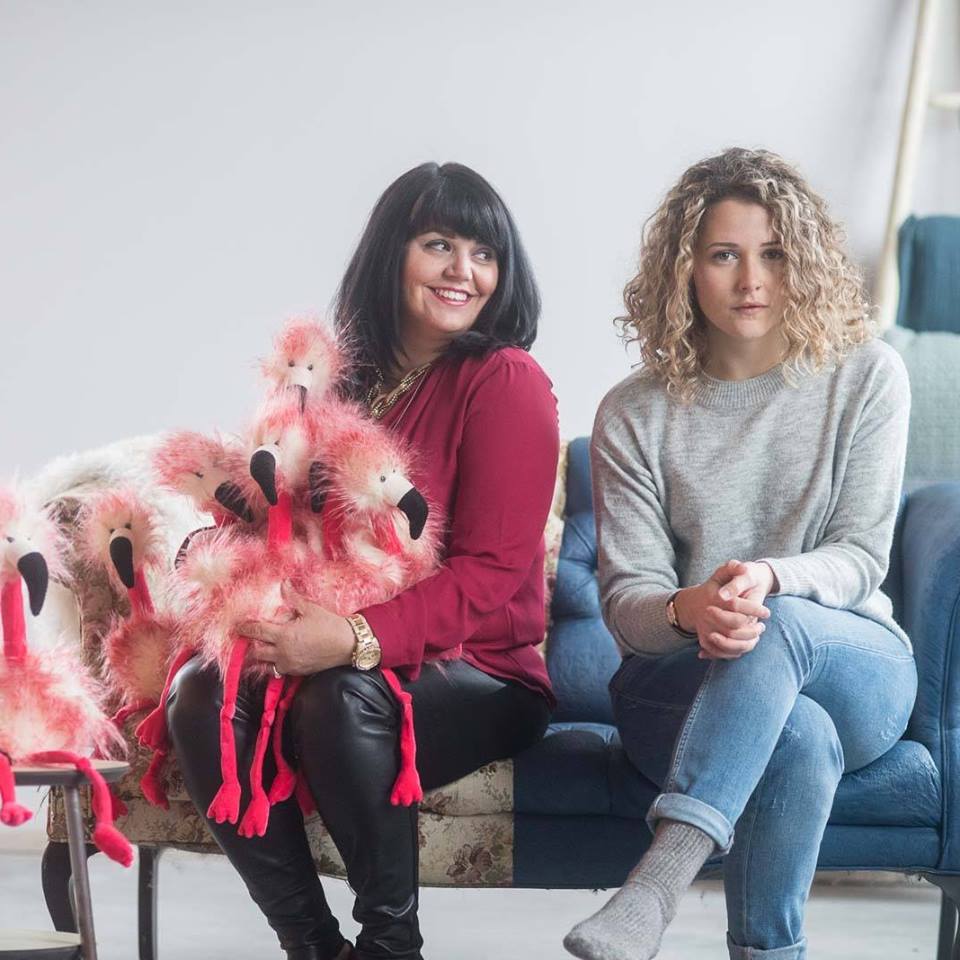 How did you get started with Marrow?
I took marketing in school, graduated in 2003 – which was before Facebook and social media in general. I had a formal background in marketing that has served a little bit, but not much. I worked for Martell Home Builders in sales and marketing management world. My boss was an entrepreneur who is very driven. We had to do more with less, and that's what we did. I taught myself social media marketing, we wen to conferences, and we consumed as much information as we could. Eventually, my job was eliminated. I started consulting, and that led to starting this business.
Cearagh and I started a 7-week program to teach marketing to entrepreneurs. I had been thinking about it for 3 years, but I was never able to put everything into motion without Cearagh.
How did you find the perfect business partner?
When I was consulting, I was working alone so that meant I had to do a lot of things I didn't like doing. For a creative person, spending a day on stuff that kills my creativity has residual effects. I found that that was really not productive. I was spending too much time working. I kept thinking to myself, "this is not sustainable."
Cearagh and I had known each other for about a year. We had been involved in lots of projects together. We ran into each other a few times in the course of a year, which means I got to see her work. She had this confidence and level of seriousness about her work. I thought, "Wow, she would be the most amazing person to compliment my skill set."
I was recommended to read this book called Rocket Fuel. It's all about visionaries and integrators and how every great organization over time has had a visionary and an integrator. The visionary had all the ideas who worked with an integrator who took all these audacious ideas and turned them into something.
I'll be completely honest, I only listened to the summary of the audiobook. But just by listening to this summary, I realized I needed to find an integrator. I asked Cearagh if she would read the book and meet with me afterwards. She actually read the whole book and told me, "Oh my God, I'm an integrator."
We realized we were a perfect match. We have this obvious allocation of responsibilities. We both found the book empowering. And I said "Do you want to start a business?"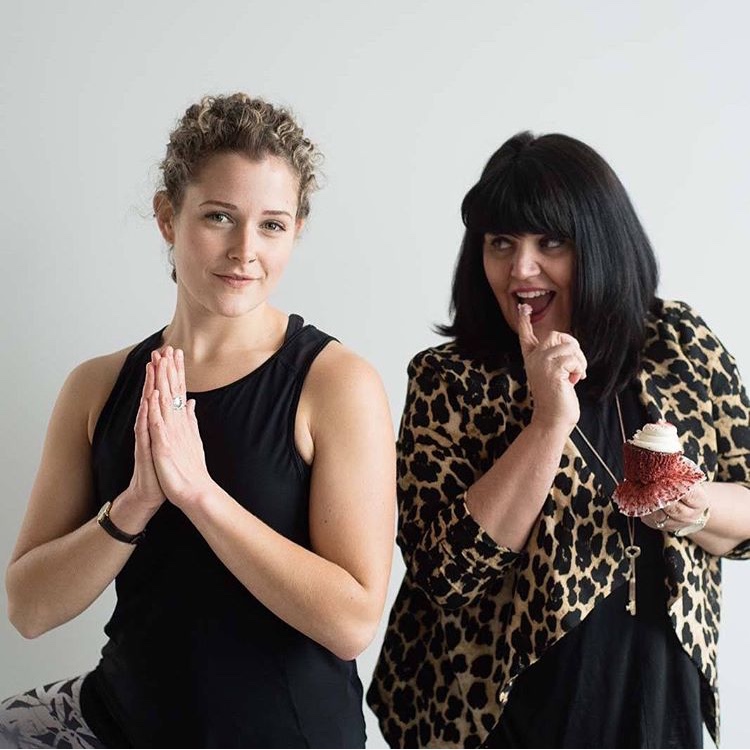 What do you love most about Moncton?
You have an opportunity here to find the right people, in a way you don't have in bigger places. What I mean by that is that if you want to become known in the business community, you figure out which events you could go to. After 2 or 3 events, people already know who you are. The size is ideal in that sense, and the people who are active are really active.
It doesn't take long to build a brand and to build whatever it is that you want for your life. It's very easy to navigate here. The people who are trying to grow our community understand that we need to come together so they're very open to connect you to all the right resources.
What is the biggest challenge you've faced in your life?
One of the biggest challenges that I've faced in my life is finding my relevance in the business world again after taking time off to be with my kids. It is really, really tough to reframe your professional value after having kids because, having kids changes you. It changes your values and beliefs… In my case, it made me better but it took me many years to see that.

What advice would you give to other women?
One piece of advice I would give to women is to stand in what you know is right. And don't shrink. At Marrow, we work with a lot of women – women more than men – and we feel that we can help women in a different way than men. I would say that if you asked some of the women we've worked with, they would tell you that we helped them with some life goals too.
In our marketing lab program, we ask participants what they got out of it. A lot of women came out saying, "You taught me how to say no," "You taught me that I could just be myself," and "You taught me that I was enough." The reason they learned all of that isn't because we went out looking to teach them that. They learned what they did because they needed to learn it.
We're taught that we have to be these nice girls our whole lives. If someone used the word "nice" to describe Marrow, I would be so disappointed. We're not always nice. We're honest, and we're impactful, and we're going to change you – and that doesn't always look nice.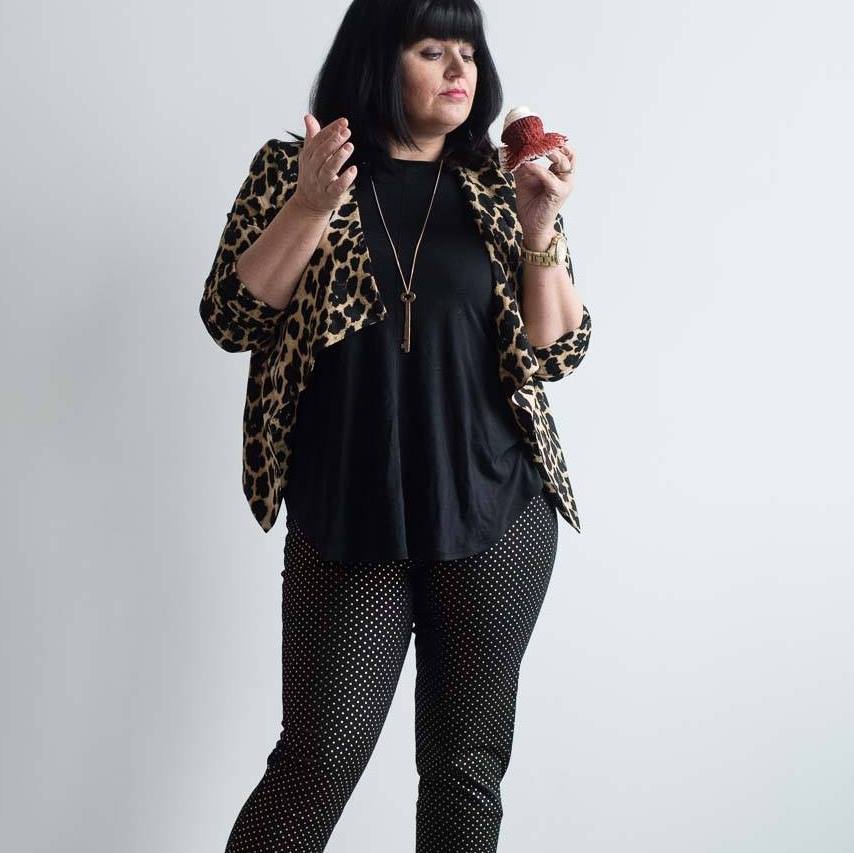 [At Marrow] we're honest and we're impactful, and we're going to change you.

– Natalie Davison
How can people get in touch with you?
Facebook and Instagram are our primary channels. 
Thank you to Natalie Davison for taking the time to sit down and chat with me. It's always a pleasure to get to meet the incredible women of Moncton who have such an impact on our community. If you know someone else who should be featured, please reach out and let me know.