Max and I recently built ourselves a Tiny House model. It's made out of foam board so that we can change things as we like. None of the furniture or appliances are fixed in place. But one thing we're really excited to look at are our stair options. We do not want a ladder, as we need the bed to be accessible in case we get hurt. I've gathered a couple of photos of tiny house staircase inspiration.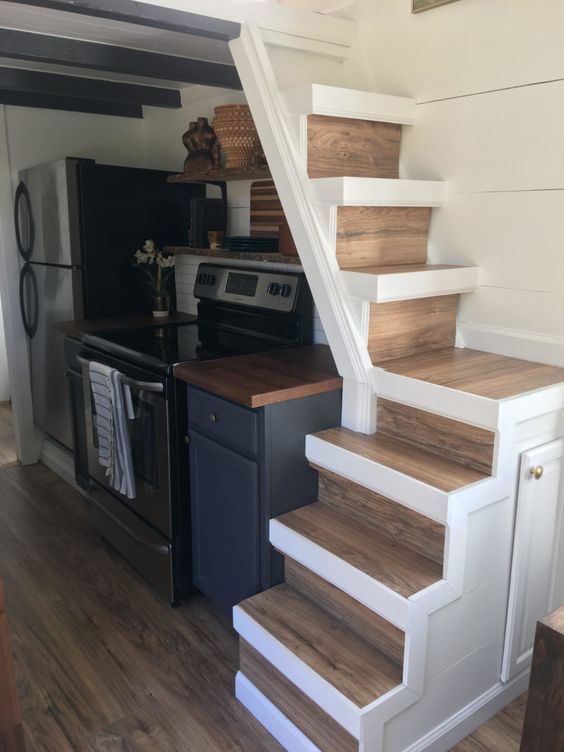 This photo features a staircase with a mini landing. It also has a small amount of storage, in which we could put our kitty litter if we chose to have this kind of staircase.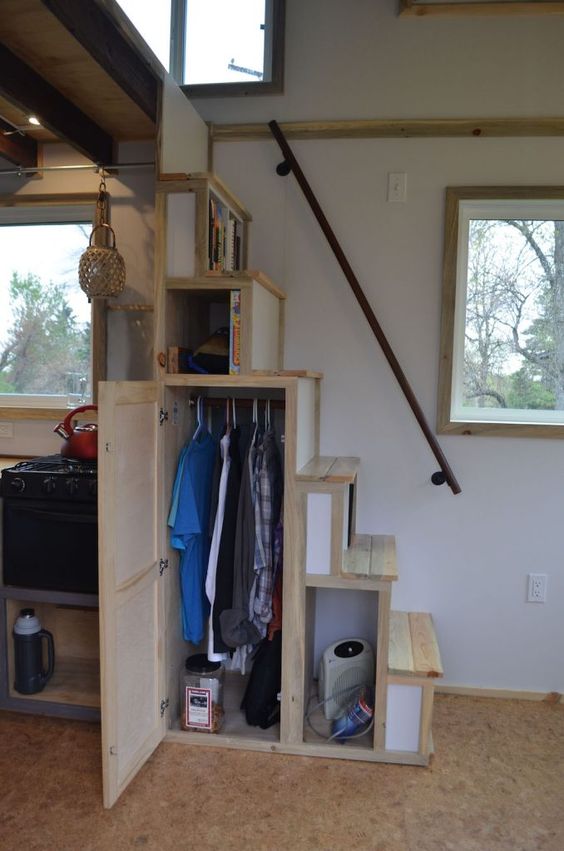 These stairs are very narrow and provide lots of storage space, included a closet.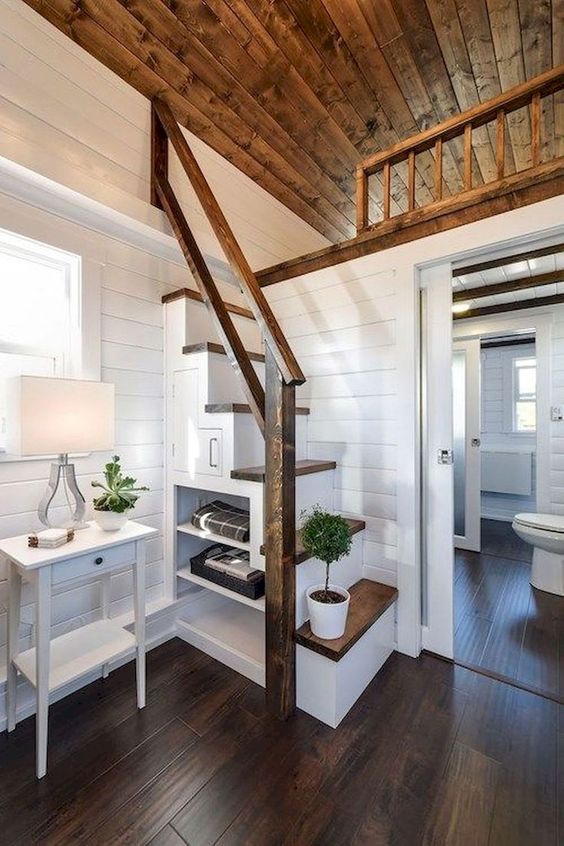 My favourite staircase.
What are your favourite ideas when it comes to ladders, stairs, etc, to get up to a loft bed? Let us know in the comments or send us some photos!