My favourite room in every home is always the kitchen. I want to share a couple of great tiny house kitchen inspiration photos on the blog. We're in the planning phases for our tiny house so one of these might spark the idea for our kitchen.
Dark Wood Counter Tops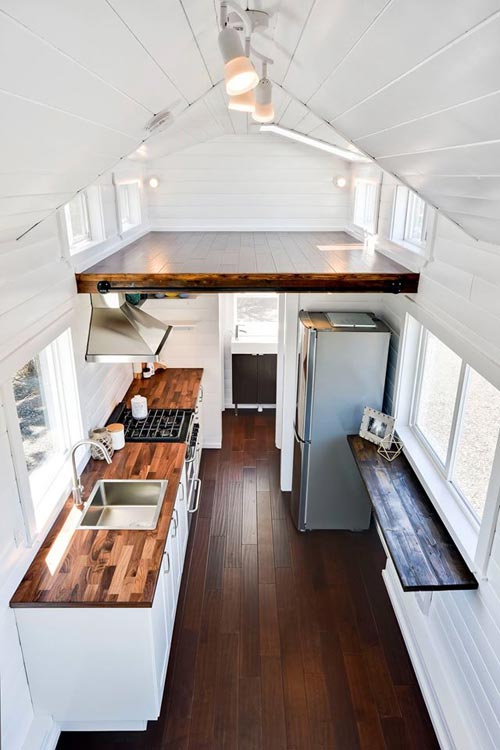 There's nothing I love more than wooden counter tops. And dark wood against white cabinets are the perfect match.
Counter Space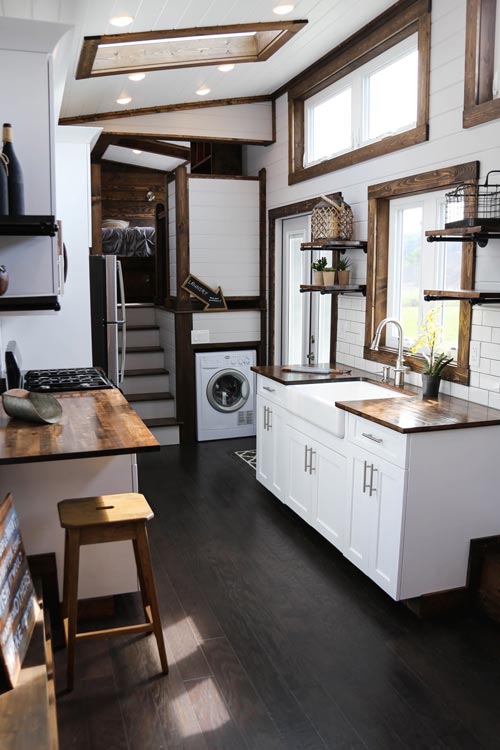 Even in small kitchens, counter space is super important. I love that there's three different spots to use the counter space.
Full Sized Oven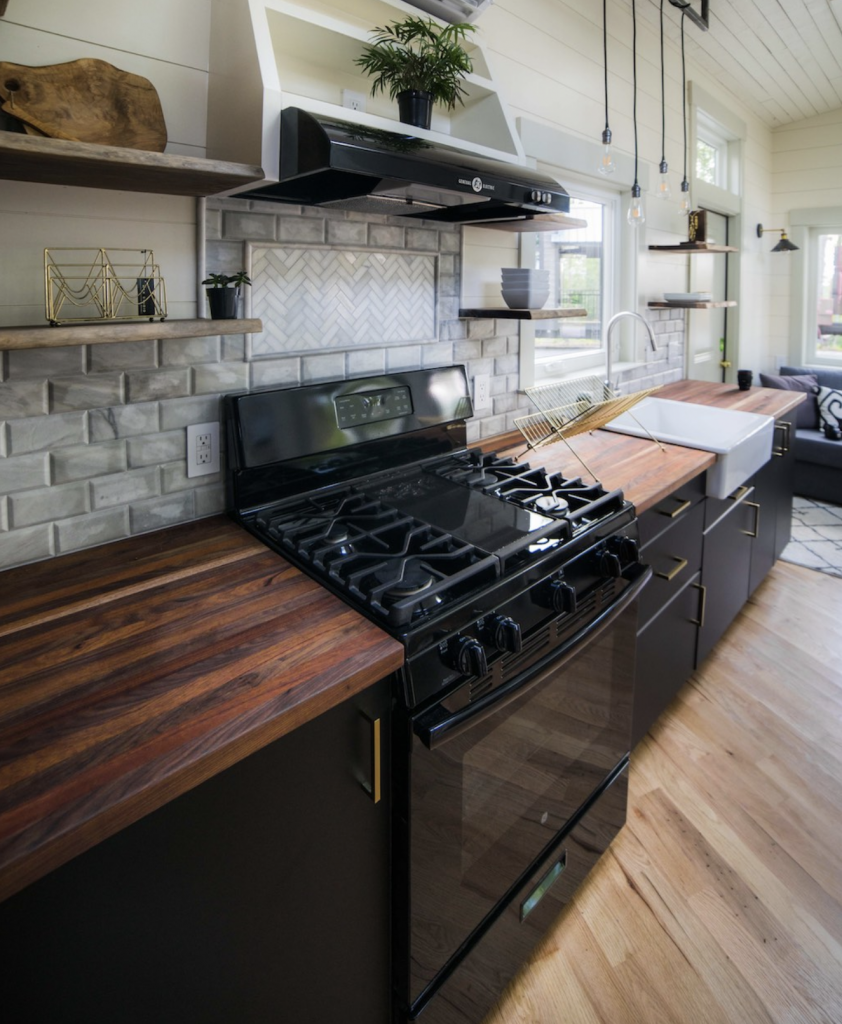 I can't imagine a kitchen without a full size oven. I want to be able to cook all of our regular meals and bake as well.