If I had to pick my two favourite rooms of a home, I would have to say kitchen and bathroom. These are particularly difficult to style and design in a Tiny House, but that's the beauty of it. The bathroom will inevitably be small, but perfectly respecting all of our needs, in the most efficient way possible. Here are photos of bathroom inspiration.
Bathroom Layout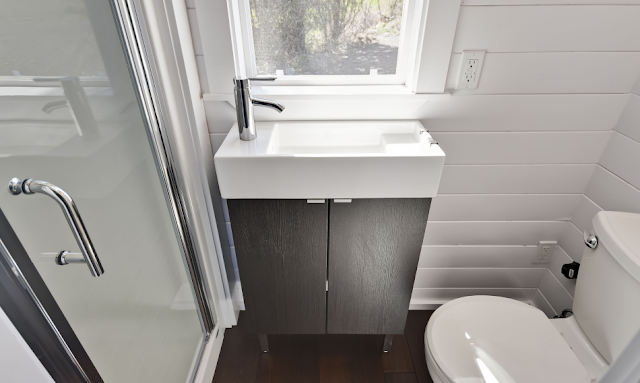 An ideal bathroom layout – shower, sink, toilet.
This is very similar to the layout we are thinking of using. Initially, the tiny house bathroom was going to be on left-hand side of the house. But the more we thought about it, the more we realized it wasn't the most efficient bathroom layout.
Compostable Toilet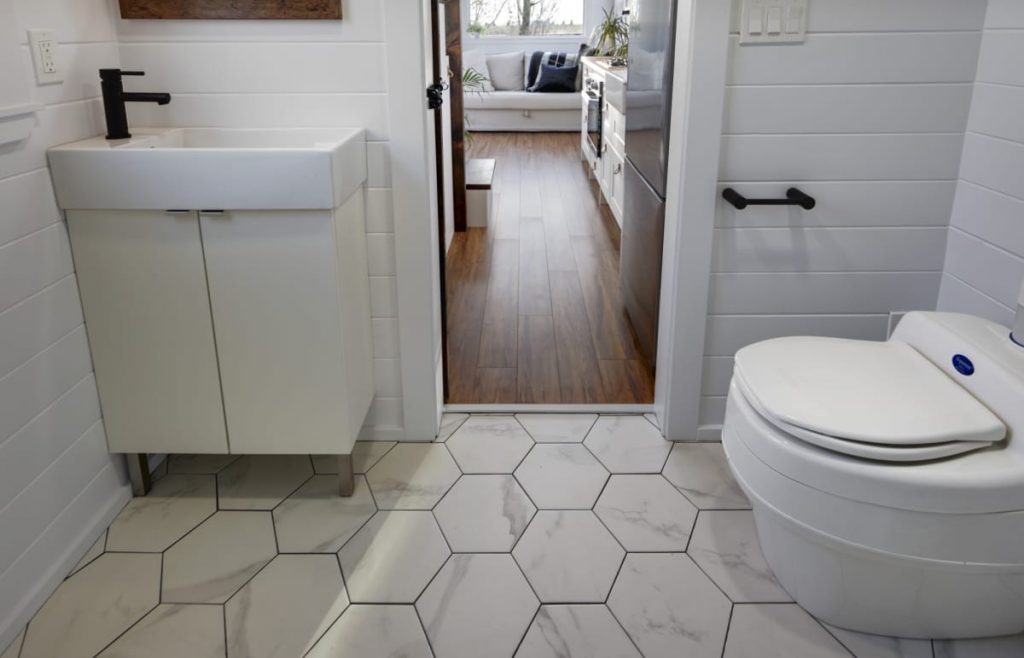 A composting toilet is a must for our future bathroom.
We're still doing some research on what kind of toilet we'd like to have in our tiny house bathroom. We might not know which brand we want to get, but we do know we are getting a compostable toilet.
Shower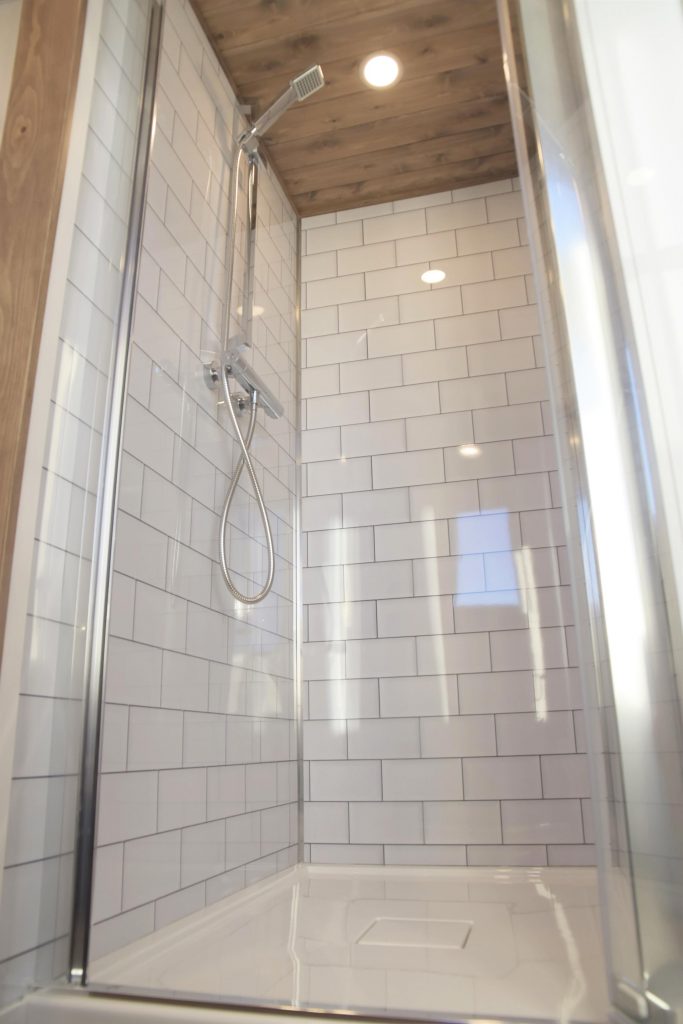 Obsessed with finding an awesome shower.
The shower of a tiny house bathroom is a very important choice for our future home. We are completely undecided as to wether we will install a shower or have a wet bathroom.