This week's meal plan will consist of using up a lot of the time we have in our basement stock pile. We call this a stock pile meal plan. Instead of going out to buy a full grocery, we will only purchase the basics. All the other ingredients should already be in our pantry or in our freezer. Let's see what kind of meals we can come up with to save us even more money!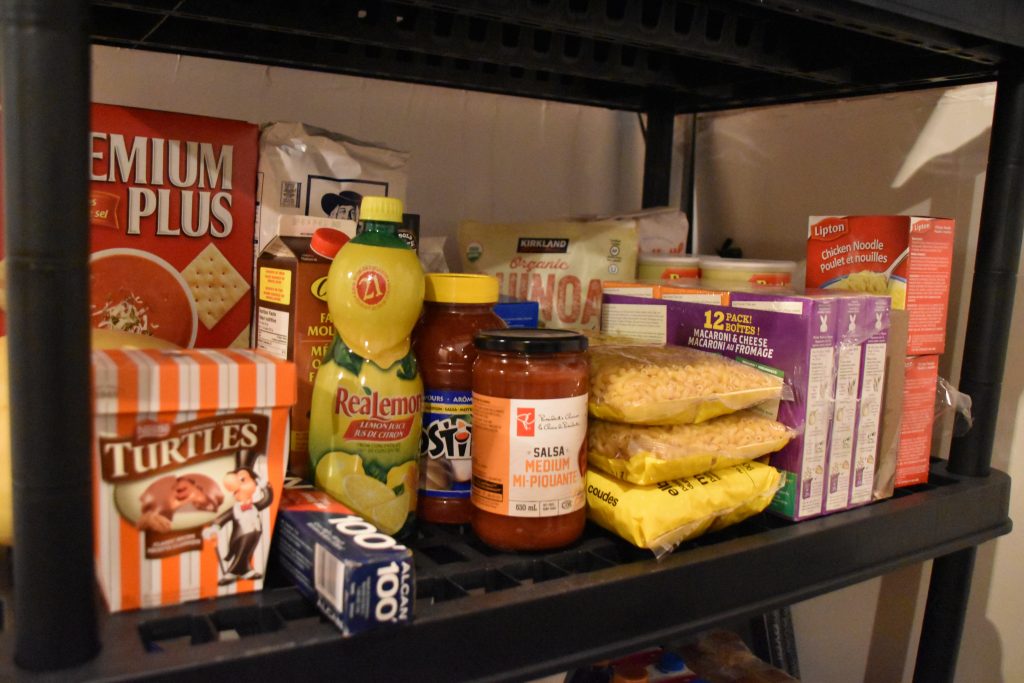 Stock Pile Meal Plan
Salmon & Veggies with rice
Veggie Pot Pie
Homemade Pizza
Slowcooker Curry
Lo Mein
Cheesy Chili Mac
Stuffed Pasta Shells

Ingredients
Salmon
Leftover Asparagus
Carrots
Rice
Flour
Sugar
Baking Powder
Buttermilk
Egg
Shortening
Butter
Onion x2
Garlic
Vegetable Broth x2
Frozen Veggies
Bay Leaf
Homemade Pizza Dough (Max's "secret" recipe)
Pizza Sauce
Leftover Mushrooms
Tomato
Pepperoni (for Max)
Cheese
Sweet Potato
Broccoli x2 (1 frozen bag = 2 portions)
Chickpeas
Diced Tomatoes x2 (homegrown – frozen from this summer)
Quinoa
Leftover Ginger
Turmeric
Soya Sauce
Red Pepper Flakes
Leftover Coconut Milk
Instant Noodles
Leftover Red Pepper
Spinach (didn't buy this last week after all)
Sesame Oil
Sriracha
Chili Powder
Tomato Sauce (half for Cheesy Chili Mac, half for Pasta Shells)
Kidney Beans
Black Beans
Corn
Macaroni
Pasta Shells
Cottage Cheese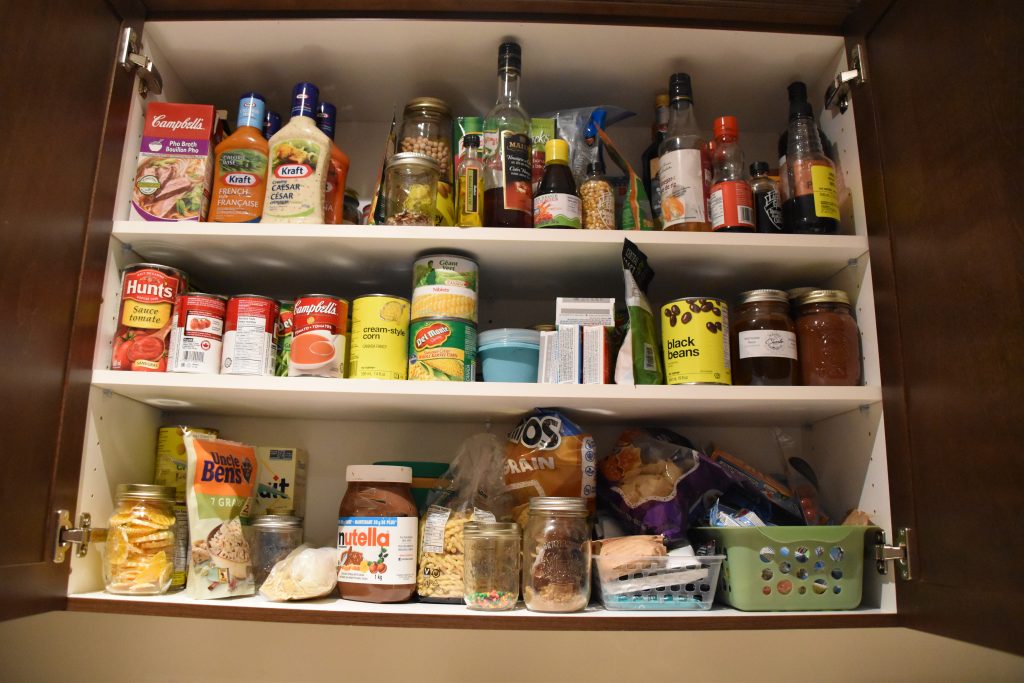 Grocery List
Milk
Eggs
Butter
Onion (1)
Tomato (1)
Pepperoni
Sweet Potato
Spinach
English Muffins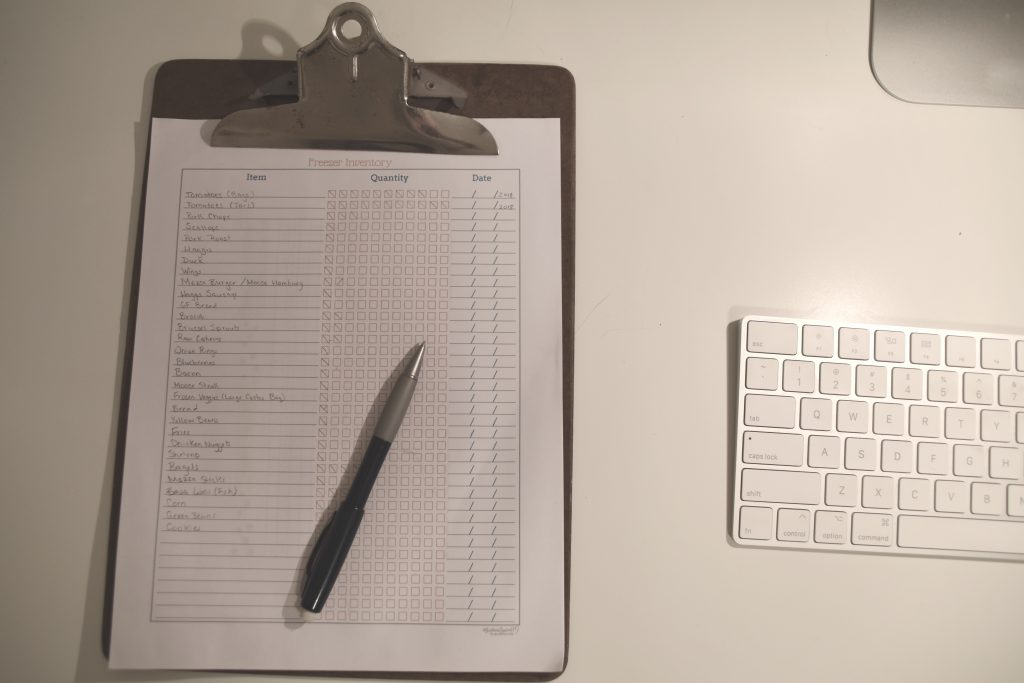 We haven't had time to run out for groceries – and also I'm not going to Costco on the weekend – so I don't have an amount for you for this week. I will say that I am sure it is WAY under our regular budget. My trip to Toronto has really put food and meals into perspective when it comes to limiting what we buy. I usually like to have a variety of meals throughout the week, but I think that may have been the root to our food waste. We are constantly working on reducing our amount of waste.
By choosing meals that are more similar in terms of ingredients, I think we will do much better. From now on, we'll also be adding an extra step before starting our new weekly meal plan. We will check what is left in our fridge and pantry and try to use those items that might go to waste if it is noted used immediately.