Decluttering and organization are two words that go hand in hand. And after having read Clear the Clutter, Find Happiness, and The Complete Book of Home Organization, Organize Your Way was a great successor. This book was featured in my list of books to read in 2018. Most of the books' topics focused on getting organized and decluttering, as that was a big goal for the past couple of years.
Overview
Organize Your Way: Simple Strategies for Every Personality is a book by Katie & Kelly McMenamin. It really takes on a different perspective in regards to organization. Throughout, you can find lots of information on how to organize according to your personality type.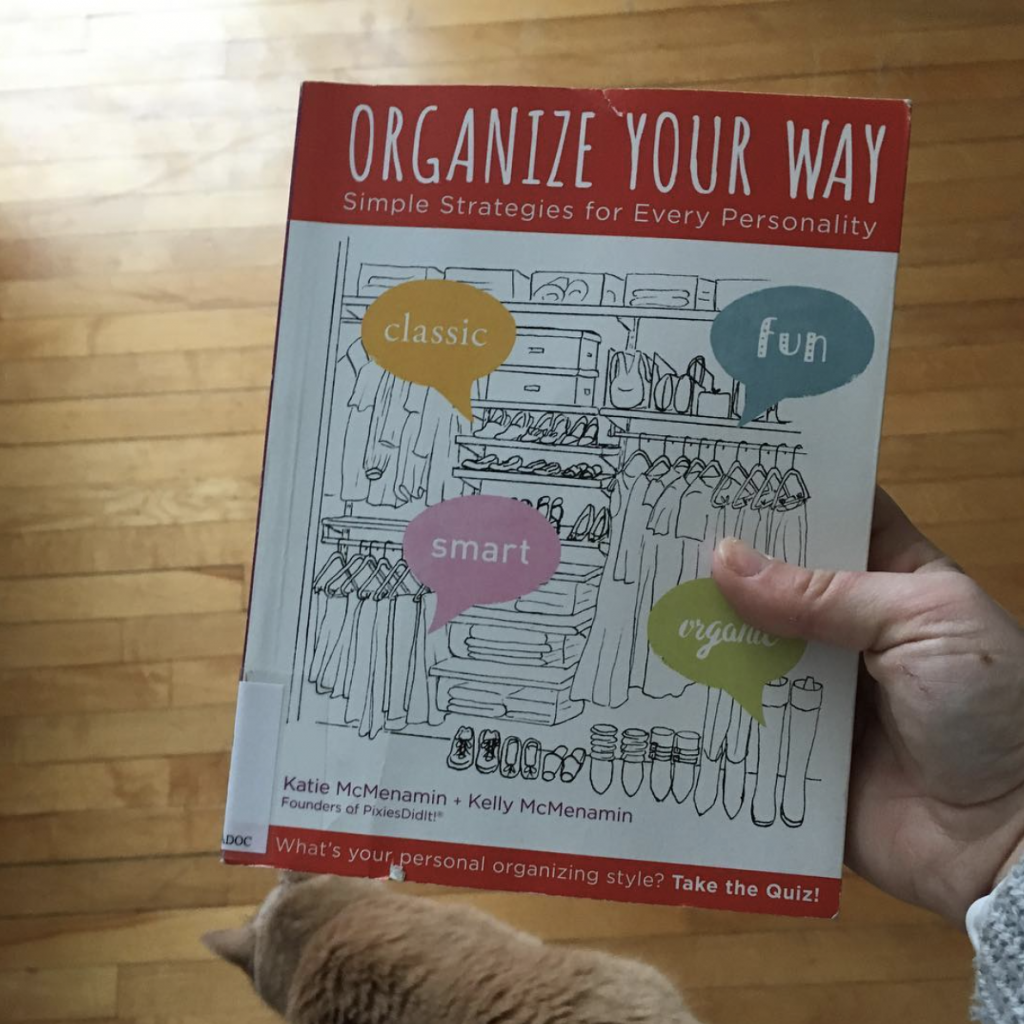 When I brought the book home from the library, I immediately showed it to Max.
"Doesn't that sound so interesting?" I asked him.
"Sure…" was his response.
He did not seem quite as impressed as I was. But after I finished reading it, I explained the idea behind having different strategies for different personalities and he started to understand a bit better.
Organize By Personality Type
Max and I are two very different people. We have different interests, different friends, different hobbies. And on top of all of that, we have very different ways of cleaning and putting things away – by which I mean that I put everything away, while he sometimes puts things away. For a long time, I always believed that there was only one way to do things: the right way. If you've read ANYTHING about cleaning and organizing, you know that they all say the same thing. Make lists, make space, put things away, use containers, add new shelves, etc. I love everything about this system because for me, it works perfectly. It adheres to my personality. But that doesn't mean that it works for everyone, including Max.
Personality Quiz
The first thing you need to do when reading this book is to take the little personality quiz. I actually did this with a friend afterwards, to see if she thought it reflected her personality, and we both agreed whole heartedly.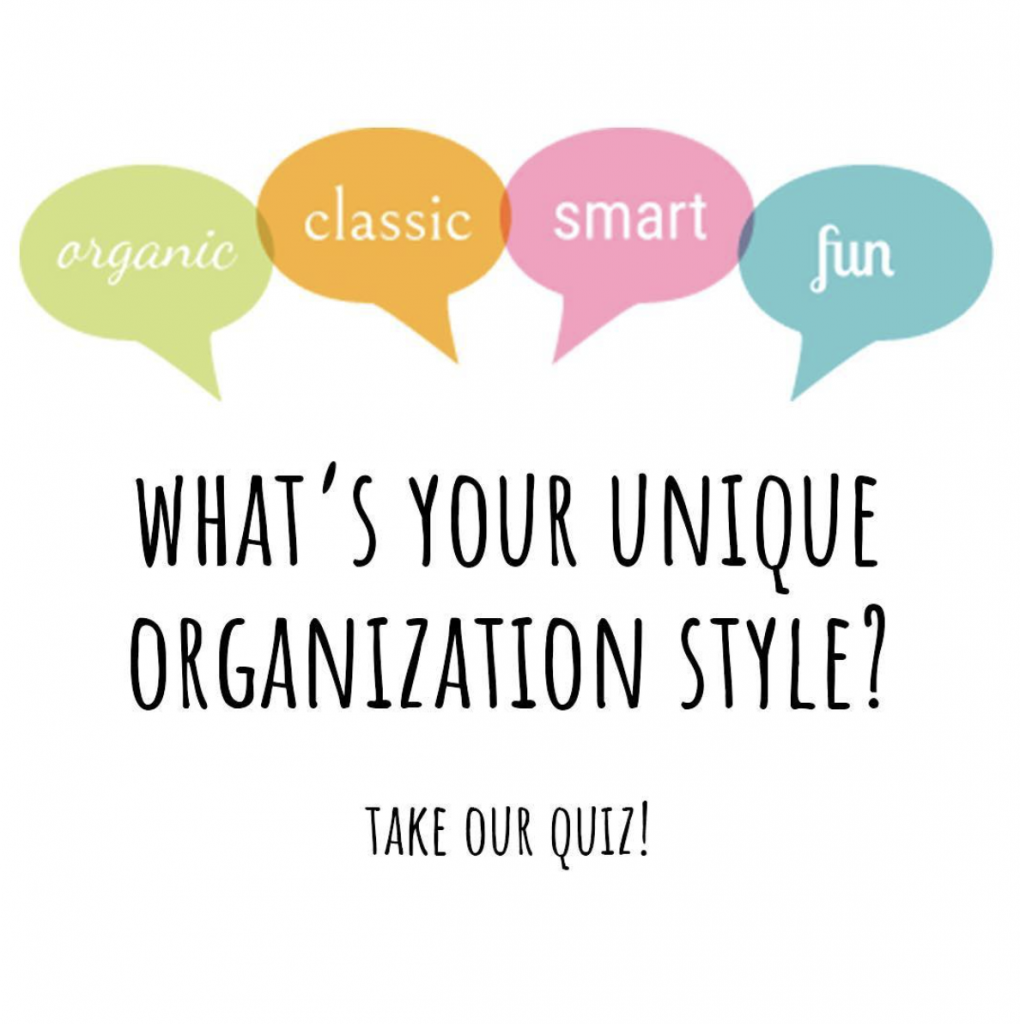 The authors divided personality types in 8 different categories. The main categories are Classic, Fun, Smart, and Organic. From there, you can figure out the subcategory of your personality: Classic Structure, Classic Freedom (that's me!), Fun Structure, Fun Freedom (that's Max), Organic Structure, Organic Freedom, Smart Structure, and Smart Freedom.
I won't go into detail about all these different categories – for that you'll have to pick up the book yourself. I'll simply mention that reading about the different personality types is an important part of the book, and it can help you better understand why some family members don't comply when you implement a new organizing method in your household.
Review
Because this book is divided into section for each personality type, it's an interesting book layout that lets you skip ahead. Each chapter is based on a specific room in the household, beginning with some universal solutions you can implement to better organize that area. The list of solutions is then broken down into detailed paragraphs, giving suggestions on how to make them happen. One thing I particularly like is what comes next – two images, a sort of "before" and "after" layout with information on what doesn't work VS what you should be doing instead.
Afterward, you'll find more in-depth information according to personality type. Here, the author suggests method to declutter, clean and organize according to what would work best for you. For example, as a Classic Freedom, I like my things to be hidden and out of sights. I like for things to be organized with like-items. Therefor, a good organizational method for me is to buy bins or baskets and write labels out so that the same thing always goes in the same place, regardless of who is picking up. As for Max, who is a Fun Freedom, he has a need to have things within reach. To compromise, we organize everything neatly, but keep the things we use most nearby.
I think the only downside to this book – which is not necessarily a downsize for most people – is how often it encourages you to buy bins and storage products. After having finished the book, I realized that this book certainly focuses on organizing more so than decluttering. For us, that's not as practical, because we want to reduce the amount of stuff we own before we start organizing it. But if you're not looking to downsize or reduce your clutter, for whatever reason that may be, then everything about this book is perfect for you.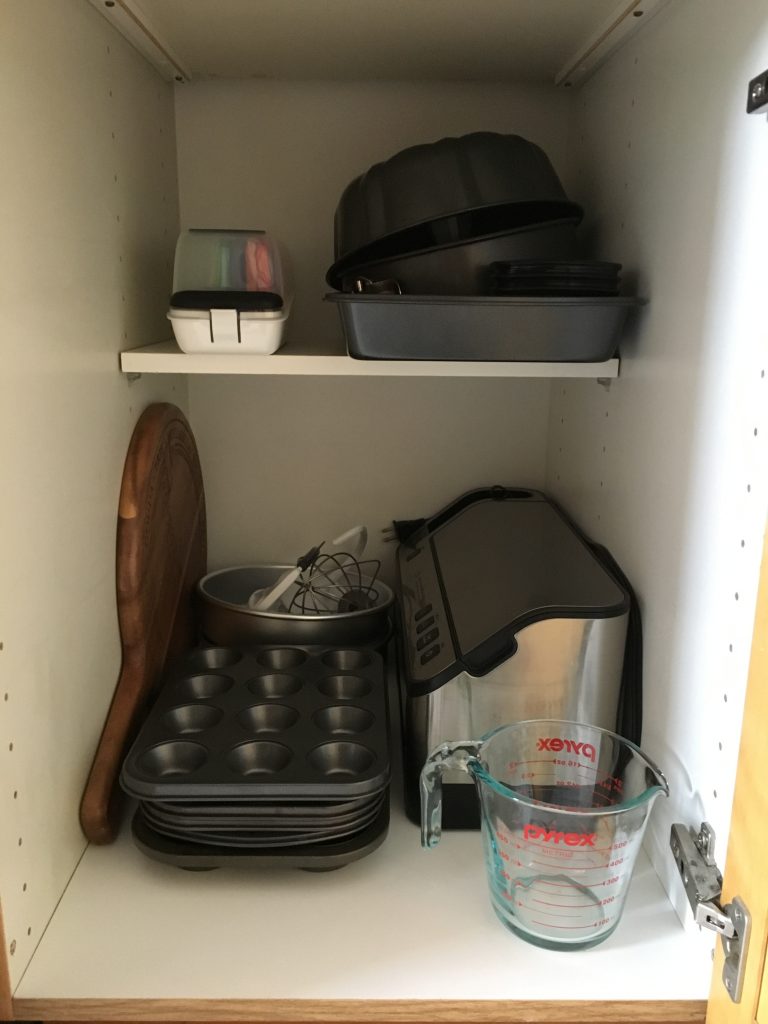 Organize Your Way: Simple Strategies for Every Personality
Katie McMenamin & Kelly McMenamin
★★★★★
Highly recommended for anyone looking to organize their home
If you liked this post, you might also like: