In case you missed out on local events happening in the month of September, you still have a chance to attend some incredible October events in Moncton! In our Sunday Mornings in Moncton series, we share information about activities, events, and local businesses to encourage you to support local and to engage with what's happening in your community. 
Mud City Fest
This year's Mud City Fest (previously known as Mud City Meltdown) kicks off on October 1st at Pink Flamingos. A variety show hosted by John Jerome is sure to entertain you with music, dance, and comedy. The cost for this first event in Mud City Fest is only $8.
On October 2nd, you can find Hollerado at Le Caveau rocking out for $22. The party continues on October 3rd at the Tide and Boar Ballroom with Red Fang, for which tickets are $40. There are four different concerts happening on October 4th, including Atsuko Chiba, Rich Aucoin, Adam Baldwin, and Ian Blurton's Future Now. Tickets for these cost $15-20 each.
The whole thing wraps up on October 5th with more great events. In the afternoon, you can participate in their Downtown Block Party. After grabbing supper, you can head over to Centre Culturel Aberdeen to see The Fewlywed Game, followed by The Shadowy Men on a Shadowy Planet. Also playing are The Northern Pikes at the Tide & Boar, as well as Roxy & The Underground Soul at Pink Flamingos, and John Jerome & The Congregation at Le Caveau. These all cost $15 with the exception of the concert at Tide & Boar which cost $35.
NOTE: You can buy an unlimited pass for $80, or a flex pass for $55 (excludes shows at Tide & Boar)
For the full line-up, click here to view their schedule.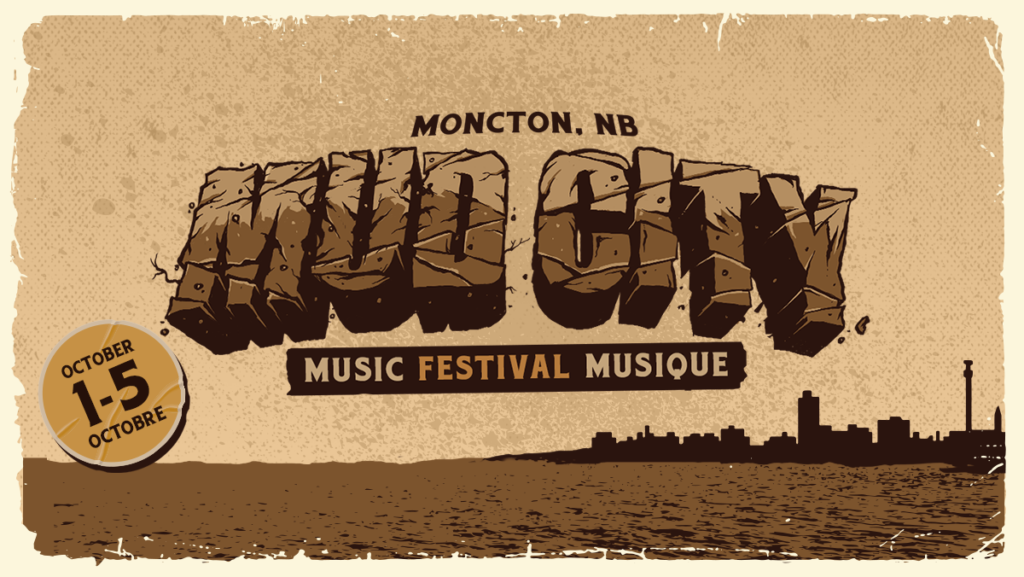 BPW Greater Moncton Meeting
The Business Professional Women of Greater Moncton are hosting their next meeting on October 2nd at Curl Moncton on Lockhart Avenue. The discussion's focus this month is on the Federal Election. Candidates for the Moncton-Dieppe-Riverview area will be present. This is not a debate, but rather an open conversation to talk about the issues that are important to women in the community.
Cost: $30 Members / $35 Non Members

Hub City Tattoo Expo
The 7th Annual Hub City Tattoo Expo is happening from October 4th to October 6th at the Moncton Coliseum. Whether you want to get a tattoo or watch the artists in action, this is a must-see October event. There will be live entertainment including music, a sword-swallower, and suspension artists.
Cost: $15 per day / $35 for the weekend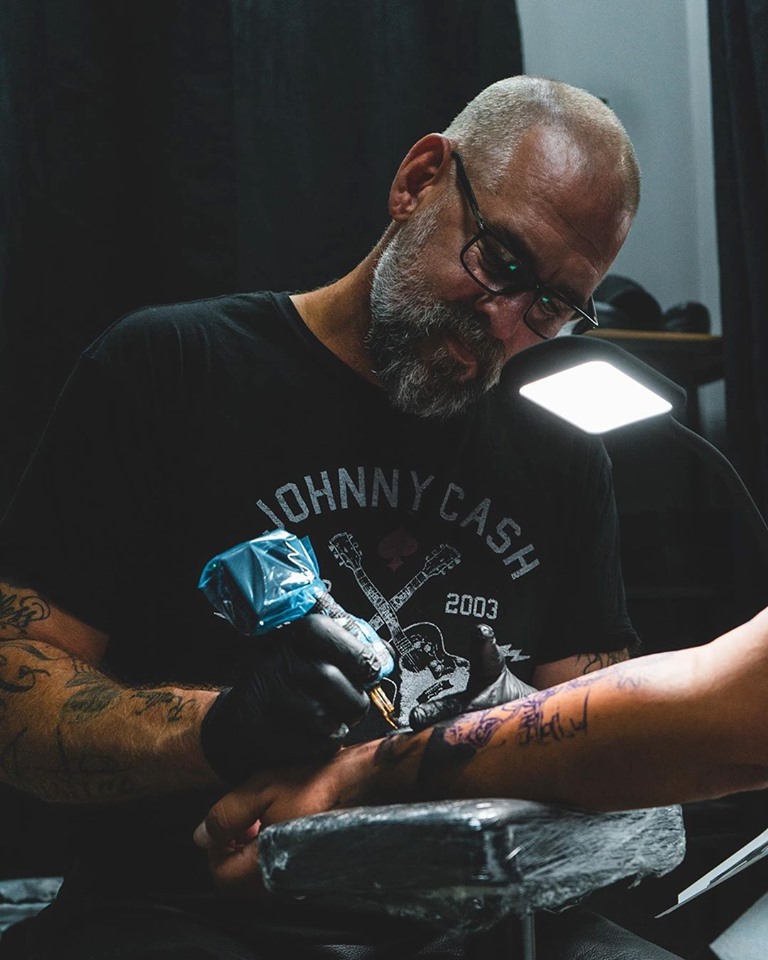 Downtown Moncton Art Walk
Make your way downtown on October 5th for the annual Downtown Moncton Art Walk. This free event aims to promote local artists and businesses, all while creating a cultural experience for the community. Inside various stores, restaurants, and hotels, you can find local artists with some of their work. There are also food sample and beverages available, but you must buy tokens ahead of time on Event Brite. The tickets provided from Event Brite can then be exchanged for actual tokens at the following locations: Keatings, MAGMA, Dixon & Patterson, and Atlantic Cell Phone Repair.
Here is a complete list of all the locations participating in this year's Downtown Moncton Art Walk along with their featured artist:
Dolma Food – Mathieu Hebert
Atlantic Cell Phone Repair – Mike Parker
Crowne Plaza – Bernadette LeBlanc & Yvonne Rowell
Kreativ Children's Festival – Atlantic Ballet Atlantique Canada
Dixon & Patterson Financial Planning – Ginette Melanson
TD Canada Trust – James A Inman
Keatings – Chrystal Moynagh
Third Glass – Dowd Street Studio by Lynn Gallagher
My Home Mercantile – Lysanne Lombard
Mama's Restaurant – Mathieu Francoeur
The Multicultural Association of the Greater Moncton Area – Stephen R. Conrad
Piatto Pizzeria + Enoteca – Pamela Cail, Intuitive Soul Artist
The Old Triangle Irish Alehouse – Patricia Caissie Cavanaugh
Mexi's – Patrick Hardy
Namaste Spa – Sylvie Mazerolle
Pump House Brewpub – Danie Landry (Hey Buttercup)

Monctoberfest
Did you know you can celebrate an authentic German-style Oktoberfest in Moncton? Monctoberfest will be happening on October 5th at the Moncton Coliseum starting at 7pm. Enjoy great beer, great food and great live entertainment, all while getting the chance to win some amazing prizes. Proceeds from this event will go towards Habitat for Humanity and The Canadian Mental Health Association of New Brunswick.
Cost: $25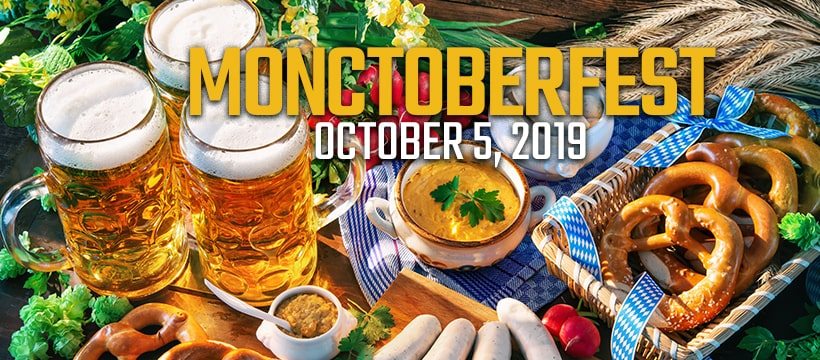 Concert at the Synagogue
Shlomo Brummer and Kobi Brummer will be performing at the Tiferes Isreal Synagogue on Steadman St on Sunday October 6th. These world-renowned Jewish singers are sure to enchant the audience with their outstanding voices during this special concert.
Cost: $15 per person / $30 per family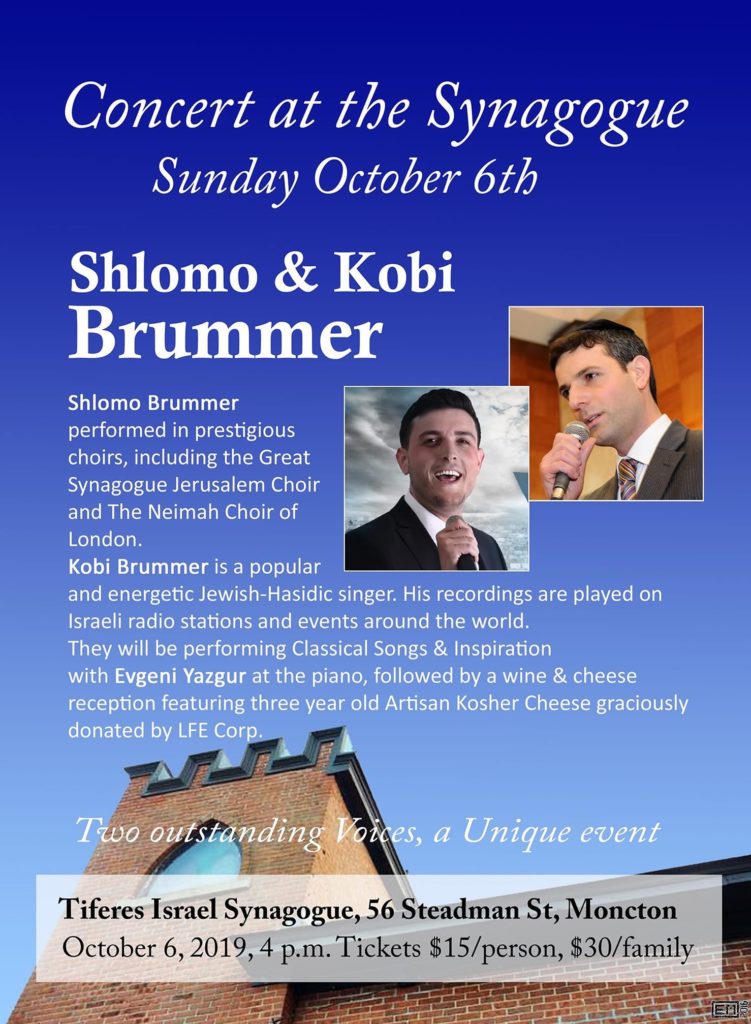 Flashlight Corn Maze
You can enjoy the Green Pig Country Market's Flashlight Corn Maze every Friday and Saturday until October 19th. Make sure to bring your own flashlight.
Cost: $10 for adults / 8$ for kids under 13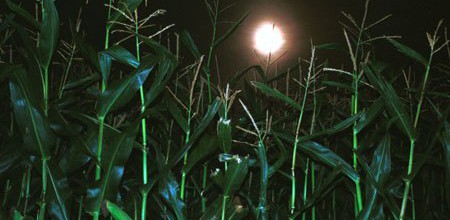 Mental Health & Trauma Conference
The Moncton Trauma Ressource Centre is hosting its first annual Mental Health Conference. Various topics will be addressed such as sexual assault, abusive relationships, loving an addict, medicinal treatments, natural treatments, alternatives to medicine, and much more. This event will take place on October 12th at the Crowne Plaza from 8am until 5pm.
Cost: $40 student / $50 general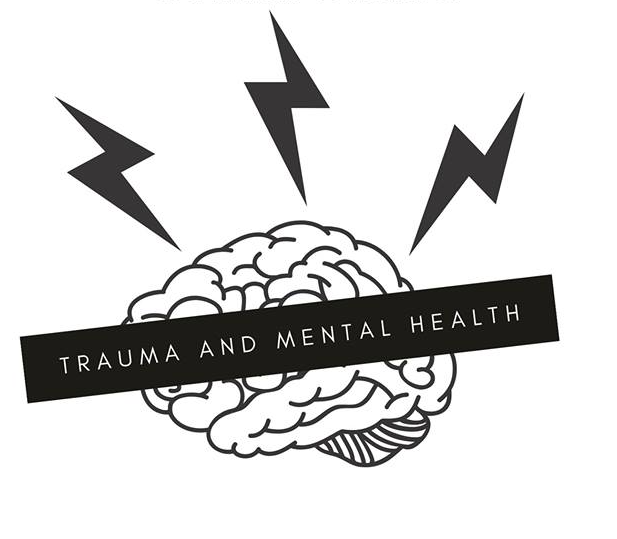 Moncton Record Expo
The Moncton Record Expo is happening once again at the Moncton's Lion Club on October 19th. There will be a wide variety of disks available, including records, CDs, DVDs, tapes and more.
Cost: $5 admission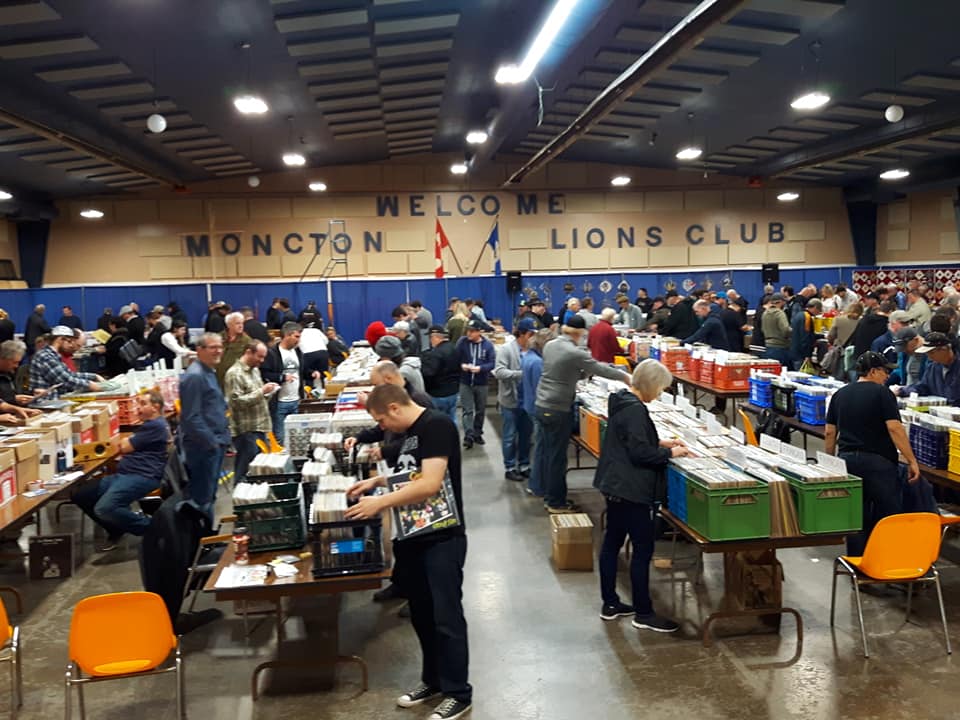 Signal Hill
Signal Hill will be playing at the Tide and Boar on October 18th and October 19th. Doors will open at 8pm both nights, with the concerts starting at 10pm. This legendary Maritime band is sure to get you up on your feet and dancing all night.
Cost: $10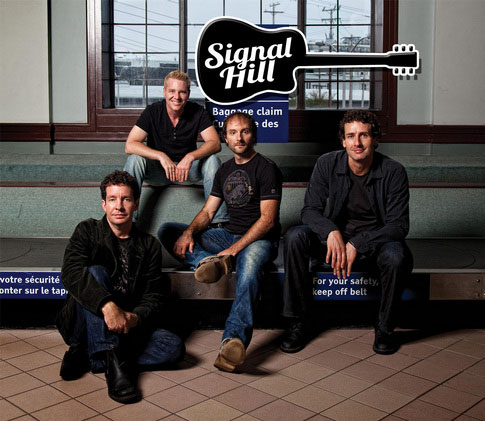 Coup de Coeur Francophone
Le Coup de Coeur Francophone, un festival de musique qui se passe en novembre, présente des spectacles d'automne au bar Le Coude sur le campus de l'Université de Moncton. Voici les trois spectacles qui auront lieu cet automne:
Jules Nectar et Fils du Facteur – le mercredi 23 octobre
Sara Dufour et Les Rats d'Swompe – le jeudi 24 octobre
Pierre Guitard et Salebarbes – le vendredi 25 octobre
Coût: 10$ étudiant / 20$ général / 20$ étudiant passe complète / 50$ général passe complète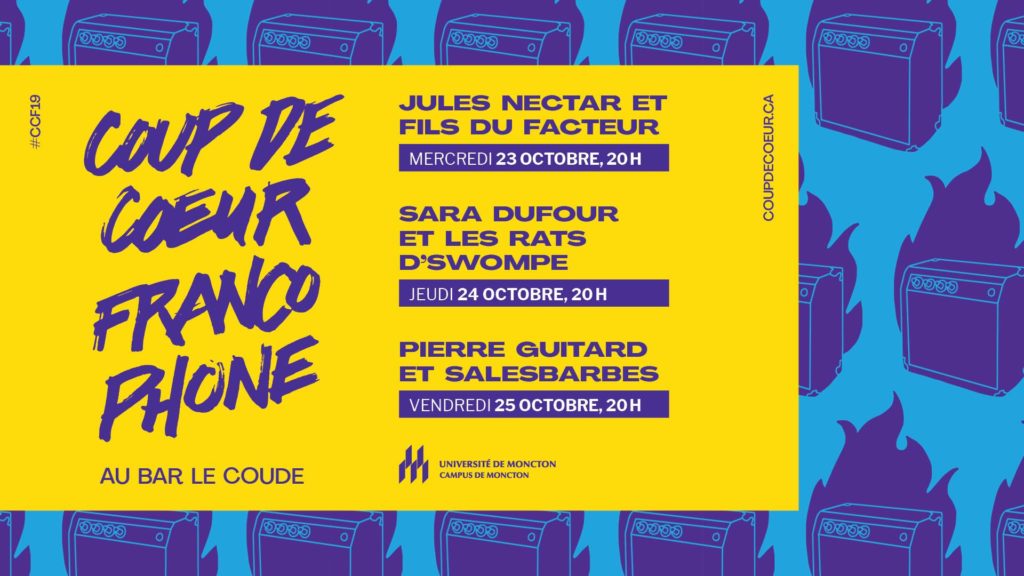 Fall Maker's Market
There will be a Fall Maker's Market in the Arches of St George Street on October 26th from 9am-4pm. This annual event is celebrating the local makers of Greater Moncton in the atrium located at 333 St George Street. You can also visit all the shops inside this complex as well.
Cost: Free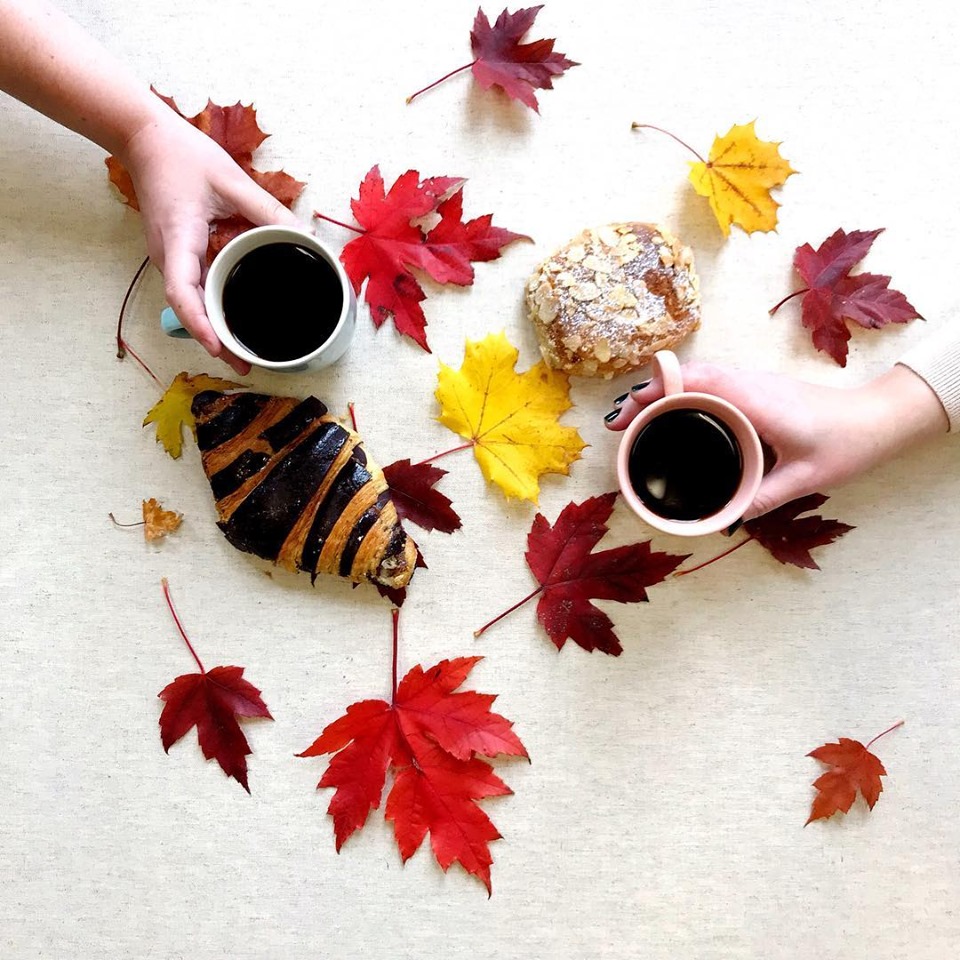 There are numerous other October events happening in the Greater Moncton area, but this is a nice sneak peak of what's to come. Make sure to subscribe to the blog to receive all new posts sent directly to your inbox, including our weekly Sunday Mornings in Moncton series.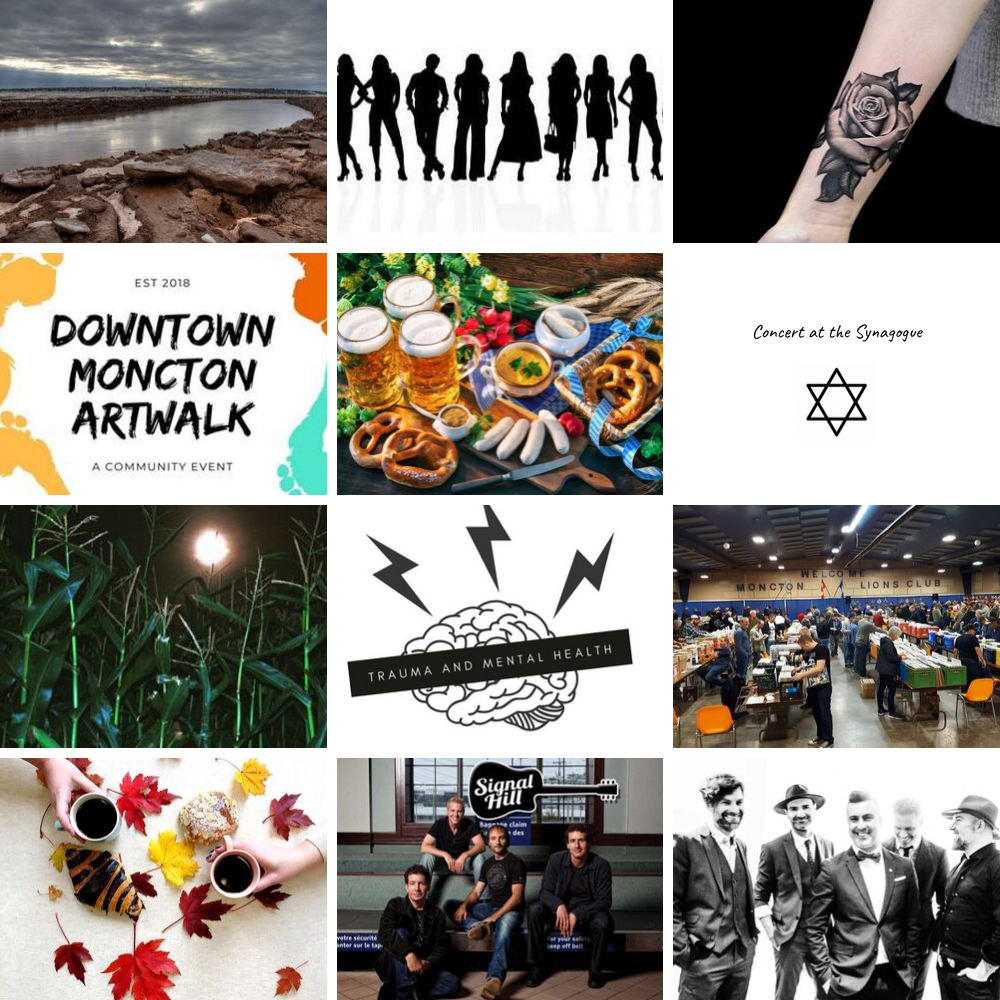 You might also like: 
8 Free Things To Do In Moncton // Sunday Mornings in Moncton