This year has been so hectic that we never got around to travelling much. We had a couple of quick trips to Halifax, and a good visit in Fredericton. But we hadn't really taken the time to make plans for a getaway. That is, until October. Our October adventure had been planned by me because it was a surprise as Max's anniversary gift. The plan: road trip to Boston to see The Milk Carton Kids live at The Wilbur!
Packing
My favourite thing about travelling is packing. I love planning everything in advance, and I love lists so it's no surprise that packing is my calling. For this trip to Boston, I made a personalized packing list to make sure not to forget anything.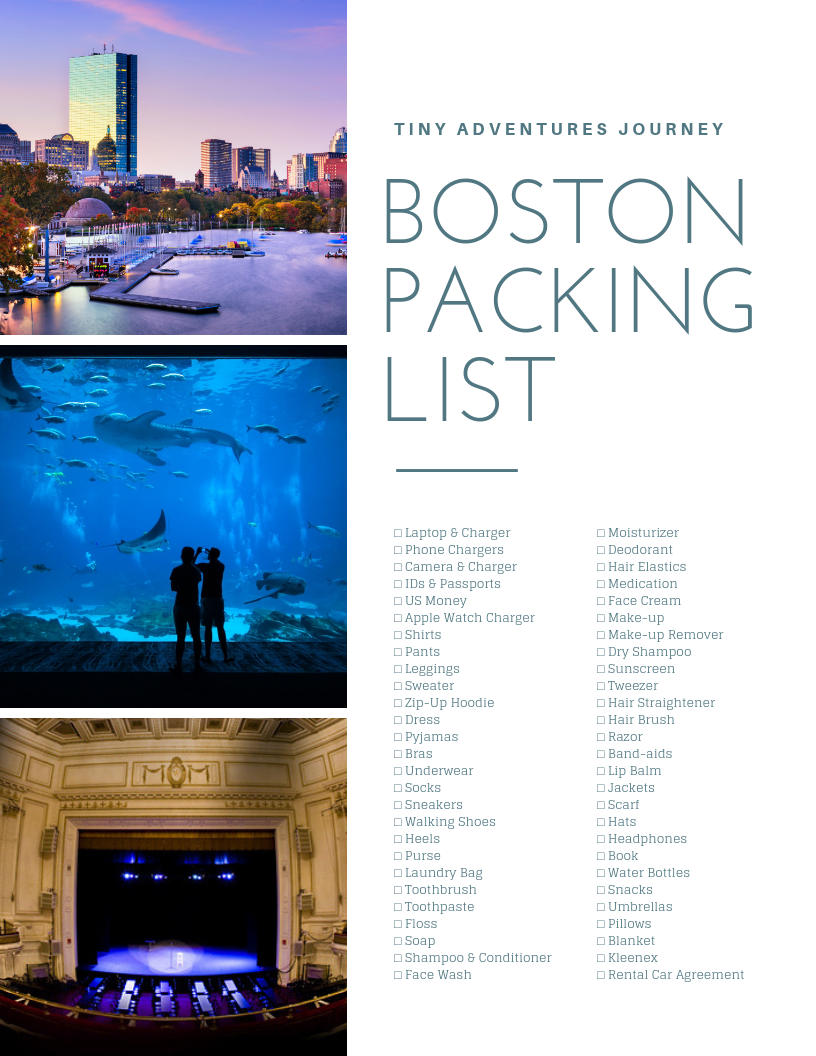 Travelling
While we were still in Canada, I set up a route on Google Maps. I thought I had done the drive before so I didn't think to look at any details along the way. We didn't get lost as the drive is very straight-forward. But I didn't remember there being so many tolls. I wonder if maybe I had taken a different route the first (and only) time I had gone to Boston a few years back.
Other than that little surprise, everything went very well in terms of travel. The roads were clear, traffic was good, and we had no trouble whatsoever at the US border. Since our road trip went so well, I thought it would be great to give you all my best tips to ensure a smooth ride.
Prepare a playlist before leaving
Do your research about route options and what works best for you
Pack snacks
Take time to stop and rest along the way
Always bring cash
Accommodations
Finding accommodations was probably the hardest part of planning this trip to Boston.  A lot of the hotels in the Boston area were out of our price range. We opted to book a hotel outside the city limits on Hotwire.com at a discounted rate to save a bit of money. There's definitely a risk associated with booking through Hotwire. Their website allows you to book a hotel at a lower rate, but they don't tell you which hotel. You can choose the location, the star rating and the cost of the hotel but no names are mentioned.
I booked a hotel room the week before our trip. I had seen better rooms earlier on Hotwire, but I waited a bit too long. After booking, I received a confirmation e-mail a few moments later indicating we were staying at the Red Roof Plus Inn in Framingham. This is a 2-star hotel located approximately 30-45 minutes from downtown Boston with easy access to the highway.
Max and I had an amazing stay at the Red Roof Plus. The staff was very friendly and our room was exactly as described. The 2 double beds were extremely comfortable. We slept like babies both nights we were there. We also made great use of the mini fridge and microwave since we had leftovers a few times we went out to eat.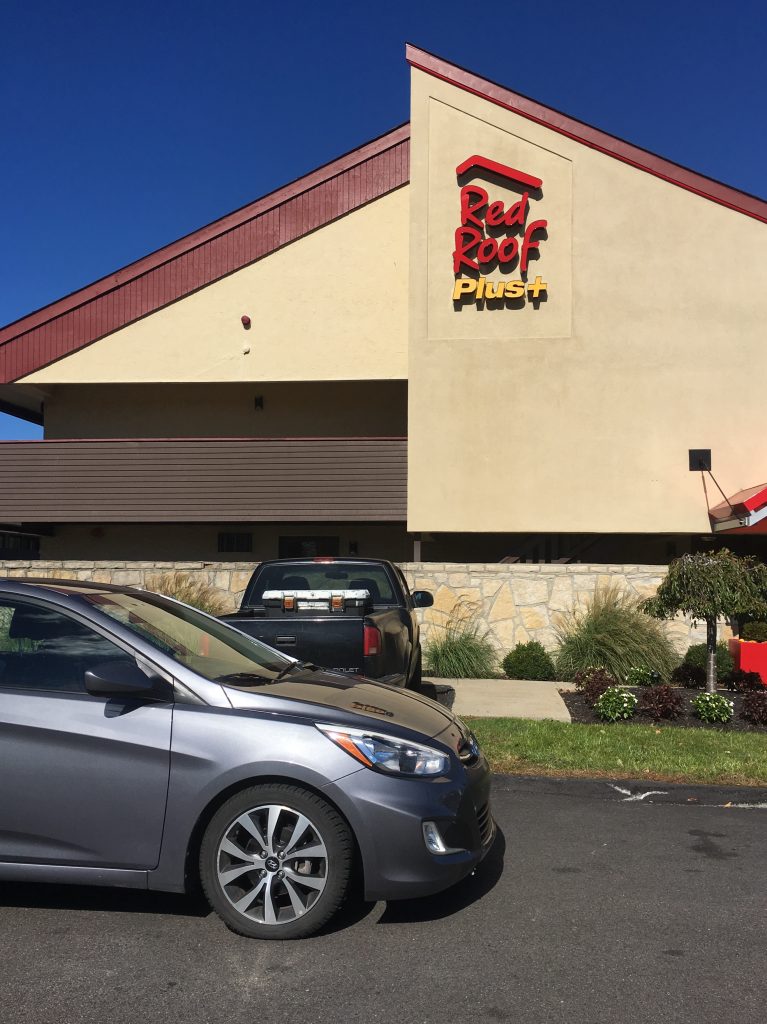 What To Do In Boston
When we got to Boston late on Tuesday evening, we decided to take the time to do some research and plan out our daily activities. We opened up google (while we had free wi-fi at the hotel) and searched: What To Do in Boston. Here is our final list of what we wanted to see and do while we were visiting Boston.
New England Aquarium (top of the list!)
Eat at B.F. Pizza
Walk through downtown Boston
Have dessert at Mike's Pastry
Visit Quincy Market
Eat in China Town
Watch The Milk Carton Kids at The Wilbur
Eat Boston Clam Chowder
New England Aquarium
The New England Aquarium was absolutely amazing! I'm so happy we took the time to do a full visit and listen to some presentations. We learned a lot about the sea life that lives there and got to touch a stingray & some star fish!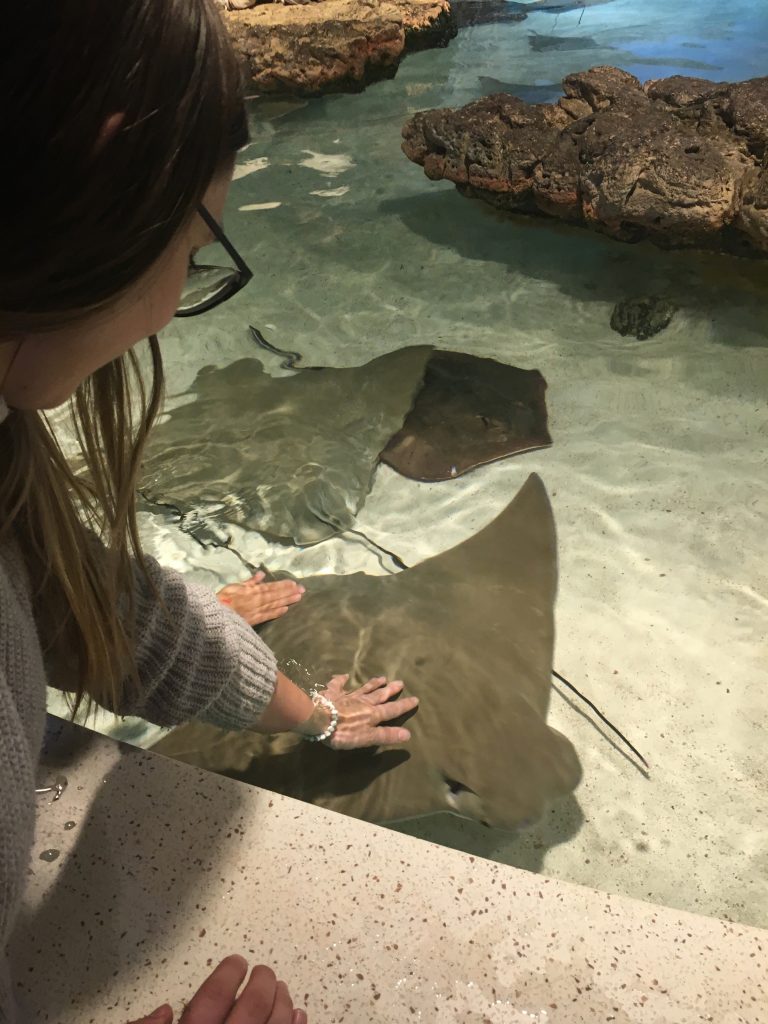 We were very fortunate to have been at the New England Aquarium right when they were starting one of their presentations at the Giant Ocean Tank. We learned about the three sea turtle that live there and what we can do to help minimize the impact we have on their habitats in the wild. Below is a photo of me as Myrtle the Turtle swims by.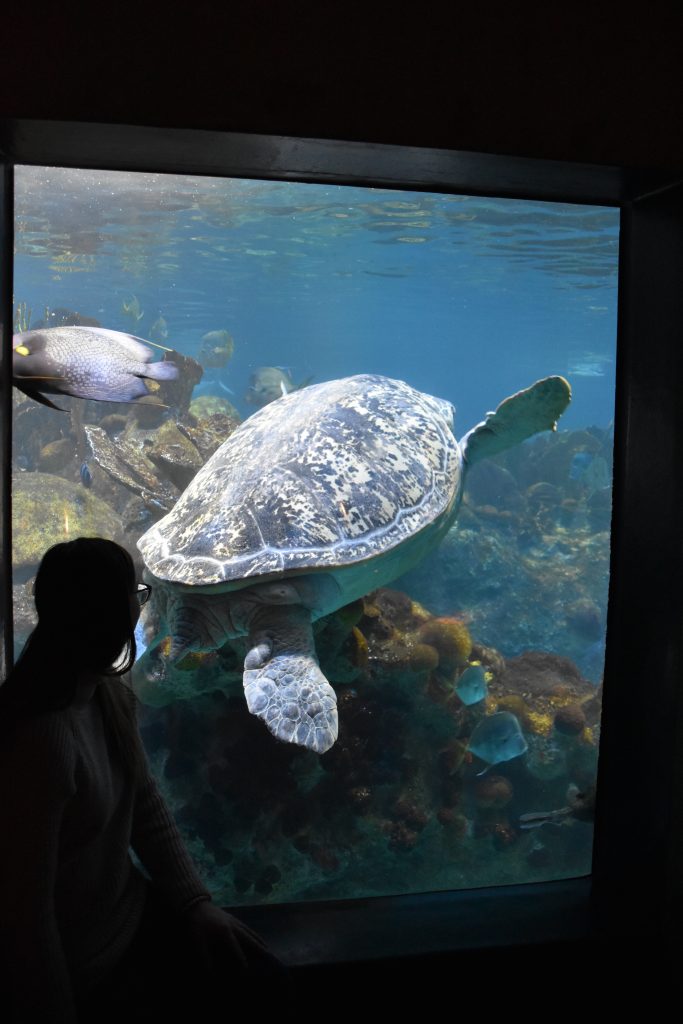 I would highly recommend visiting the New England Aquarium if you are planning a trip to Boston. It's well worth the money (only $30 per adult) to have great memories at a place that helps educate us and preserve some of the most beautiful species in the world.

Quincy Market
Quincy Market is a great spot to visit in downtown Boston. Whether you're looking to buy a souvenir, some gifts, or just grab a bite to eat, Quincy Market has got it all.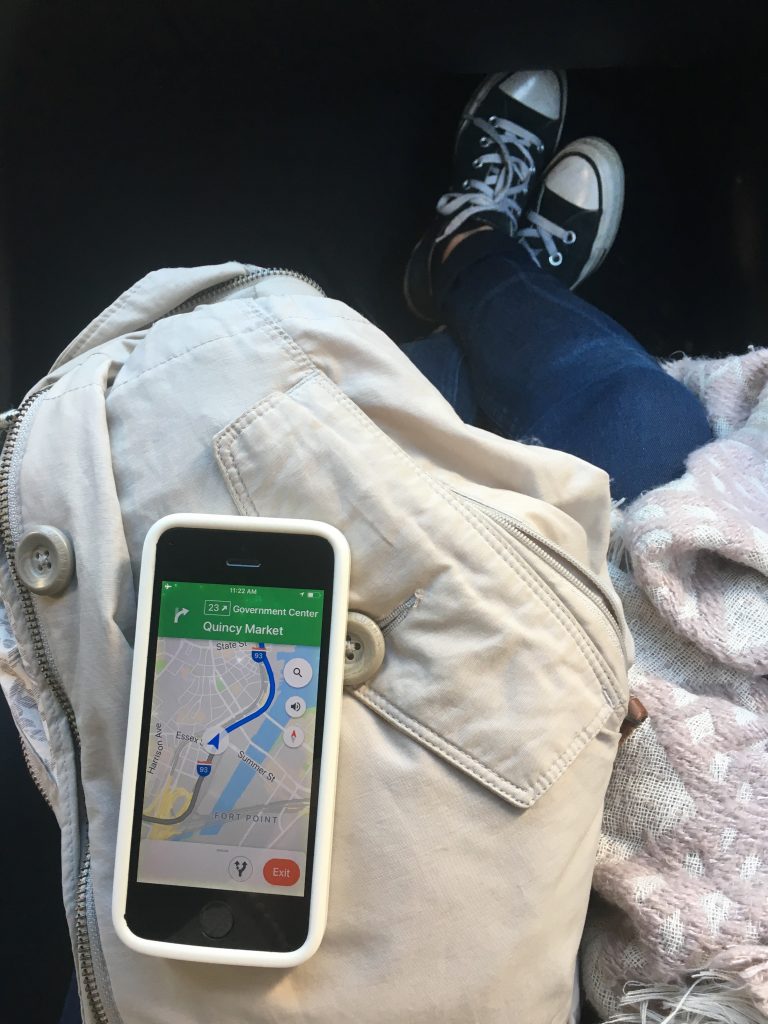 We explored the entire area and loved visiting all the little shops both indoor and outdoor. I was pleasantly surprised that there was a drinking fountain near the public washrooms so we were able to fill my bottle with water instead of buying a plastic bottle.
Once we rehydrated, we were off to search for some food. I'm not sure that there are enough words to describe about incredibly delicious our meal was, but I'll try.
Mouth-watering. Creamy. Smooth. Fresh. Delectable. Tantalizing. Exquisite. Absolutely blow-your-mind fantastic.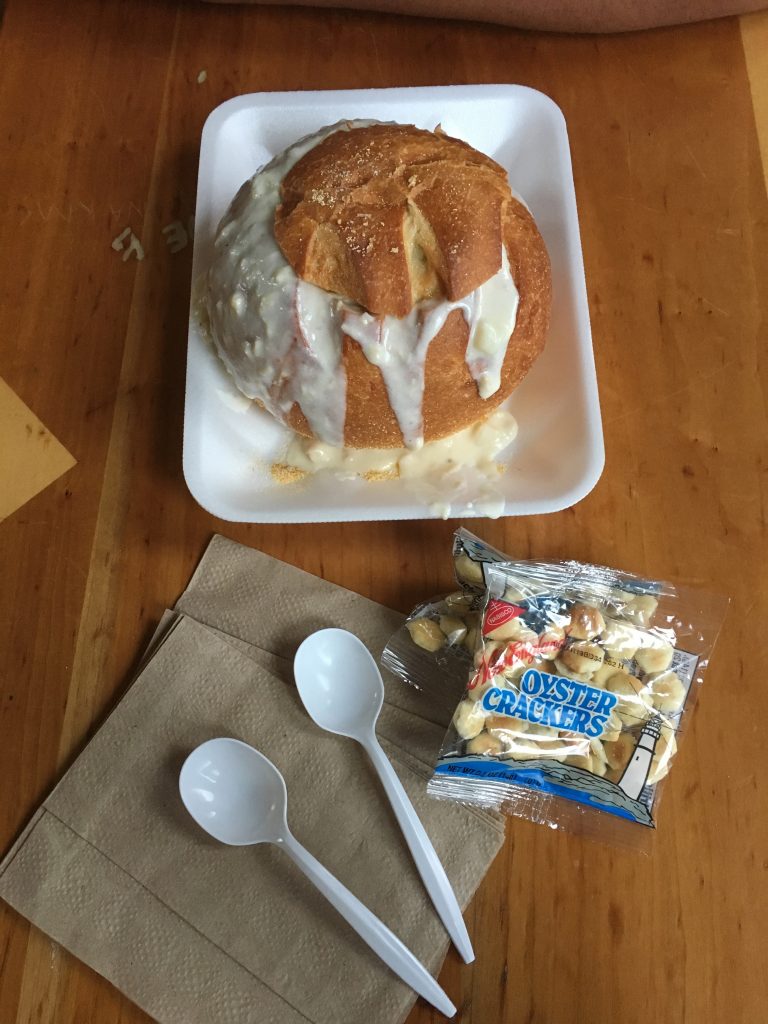 This Clam Chowda from Boston Chowda is quite honestly the best meal I've ever had in my life. Add a bread bowl and some oyster crackers, you're in heaven. I highly recommend having a cup of "chowda" at Boston Chowda. You will not be disappointed.
The Milk Carton Kids
The highlight of our trip was to see The Milk Carton Kids live at The Wilbur. They have been Max's favourite band for as long as I can remember. Kenneth and Joey are known for putting on a funny and witty show when they perform live. Their dry humour mixed with their soft melodic music is the perfect combination. I had seen them in many videos on Youtube, and yet it was somehow even better in real life. Both their personalities and their musicality were so very present in the room, it made for incredible performance.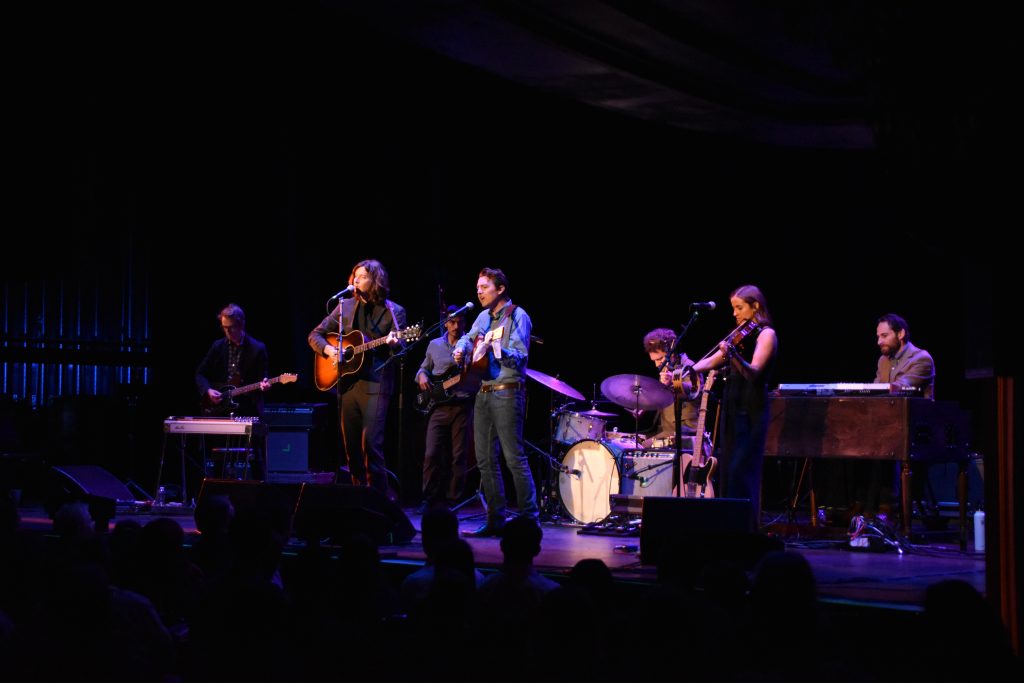 ---
I would love to get some feedback from you to see what you love best about Boston. We will surely be visiting again so if you have any suggestions on what to do, where to go and what to eat, please let us know in the comments.
If you liked this post, you might be interested in reading more about our travel adventures. Please make sure to follow us on Facebook & Instagram to see more photos and behind the scenes of our adventures!