In case you missed us mentioning it on social media, we're doing a No Spending Month again this January. So I thought it would be a great opportunity to share with you a No Spending Month Meal Plan! What this means is NOT that we aren't buying food. Instead, it means we are restricting all non-essential purchases. It also means that we will be working to eat from the freezer and the stockpile as much as possible.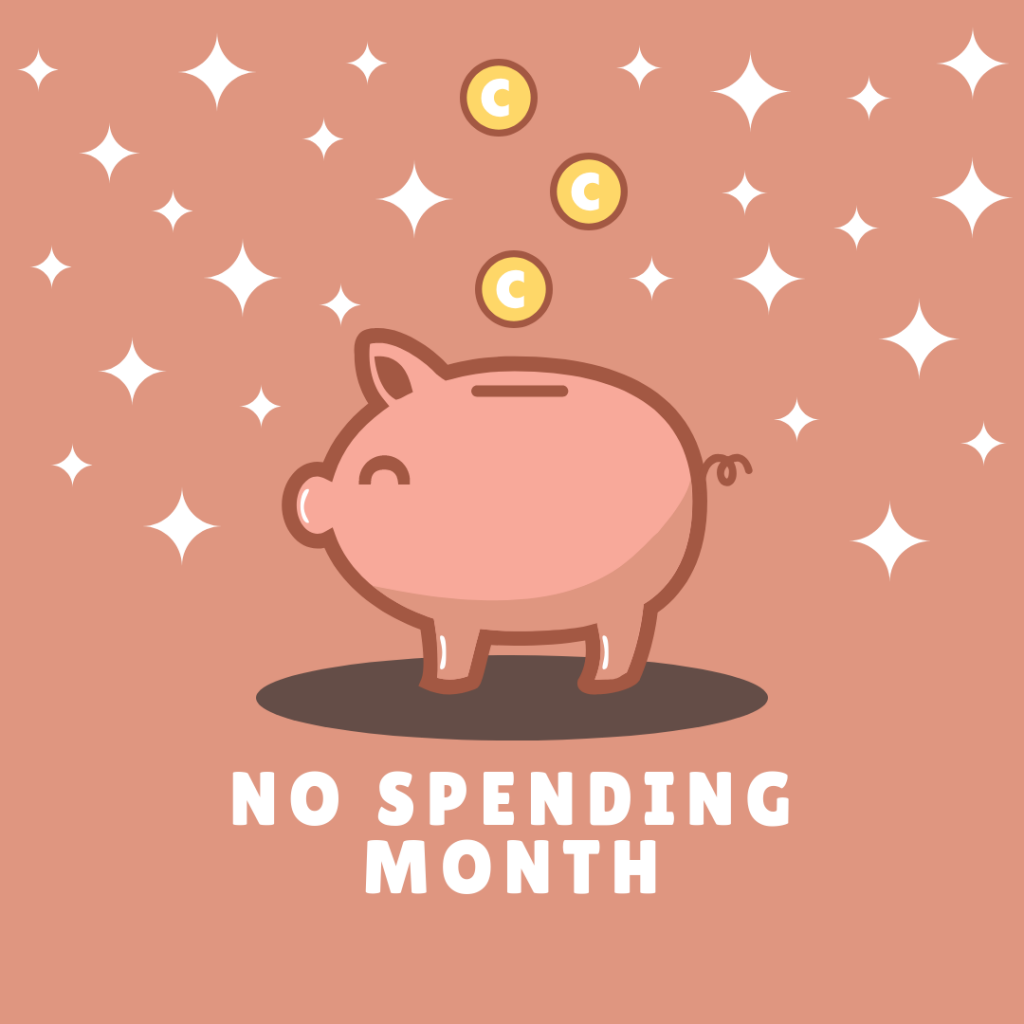 No Spending Month Meal Plan
Hashbrown Casserole
Fettuccine Alfredo
Buddha Bowl
Stuffed Potatoes
Tofu Veggie & Egg Ramen
Shepherd's Pie
Butternut Squash with Salmon & veggies
Ingredients
Hashbrowns
Sour Cream
Onion
Cream of Mushroom Soup
Cheese
Fettuccine
Mushrooms
Asparagus
Cream Cheese
Parmasan Cheese
Maple Syrup
Garlic
Butternut Squash
Eggs
Red Pepper
Spinach
Frozen Broccoli
Tofu
Carrots
Instant Noodles
Potatoes
Cream Corn
Yves Veggie Ground Beef
Salmon
Sun-dried Tomato & Oregano Dressing
Grocery
Sour Cream
Mushrooms
Butternut Squash
Eggs
Red Pepper
Potatoes
Milk
Bread
Bananas
Oranges
Cucumber
While doing a No Spending Month, we always try to choose meals whose ingredients we either have in our stockpile or in our freezer. That's how we keep our grocery list and our purchases to a minimum.