In case you missed it, I recently started decluttering our home using the KonMari Method. So far, I've successfully managed to go through all of my clothing. According to the KonMari Method, next up is decluttering my books.
Let's go over the categories one more time to see the progress.
KonMari Method Categories
Clothes ✓
Books
Papers
Komono (Misc.)
Sentimental Items
All of these categories will have subcategories, depending on what sort of items you have in your home. But you NEED to go through all of your belongings in this specific order.
Decluttering My Books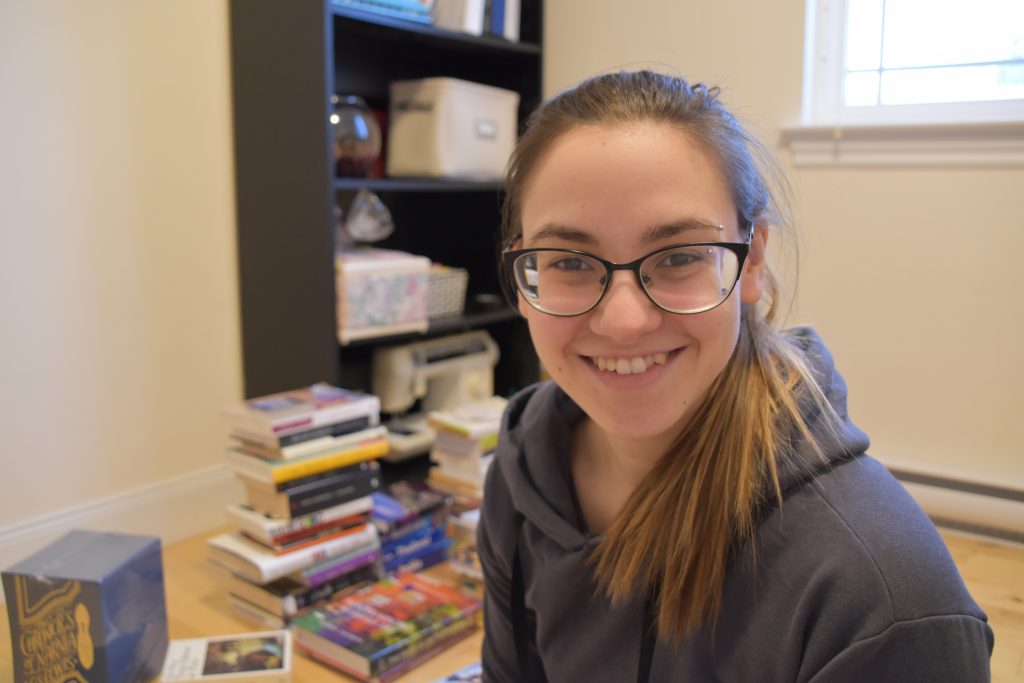 The challenge of decluttering my books was made easier due to the fact that I had already given away lots of my books before we moved. I didn't like the idea of having to pack all my books, only to give them away a couple of months later. However I didn't necessarily keep only the things that brought me joy.
To get started with the decluttering using the KonMari Method, I needed to write down my subcategories for books:
Magazines
Cookbooks
Notebooks
Paperbacks
Borrowed Items
Educational Books
Some of these books were definitely easier to sort through than others. I had been keeping certain types of books for the wrong reasons. And it honestly only hit me as I was filming this video.
I could probably be even more strict with myself – and I'll probably have to be before we can move into our Tiny House – but for now, I love all the books that I've decided to keep, and that makes me happy.