Instead of the usual Sunday Mornings in Moncton post, today we are publishing Monday Mornings in Moncton! In these weekly posts, you can find information, news stories, and events going on in the Greater Moncton area. If you have a suggestion on what should be featured in this weekly series, please leave a comment or send us a message.
Eco360 Tour
Eco 360, Fundy Biosphere Reserve, and Our Food SENB invite you to learn about where your garbage, recyclables, and compost goes. They will be giving a tour of the facilities and a presentation on what system we have in place for garbage and recyclables. This event will be taking place today, June 17th starting at 6:30PM at 100 Bill Slater Dr in Berry Mills.
Full Moon Yoga
Join Anne from Bends & Blends tonight, June 17th, for Full Moon Yoga. Watch the sun set over Parlee Beach and the Full Moon emerge all while flowing through a slower, more introspective class accompanied by the healing vibrations of the Tibetan Bowls. The event will start at 8:30pm, and all participants must bring their own yoga mat or beach towel. It is recommended to wear layers. In the case of inclement weather, the event will be pushed to Tuesday June 18th at the same time.
Cost: Suggested donation of $20
Note: Parking is free after 5pm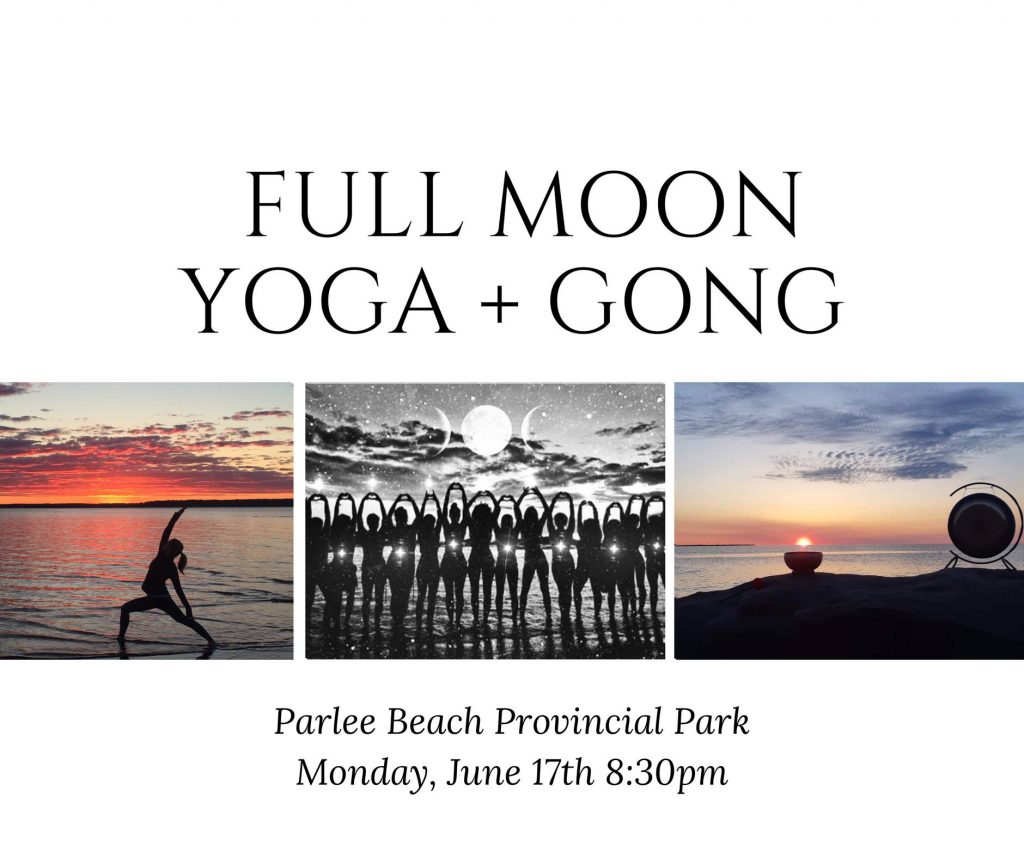 Abigail Lapell & Raine Hamilton at Café C'est La Vie
Grab a drink or something good to eat while enjoying some live music this Wednesday, June 19th at Café C'est La Vie. Musicians Abigail Lapell (Toronto, ON) and Raine Hamilton (Winnipeg, MB) will enchant you with their unique voices & music styles. Join locals and tourists alike for a great evening of acoustic entertainment, starting at 6:30pm.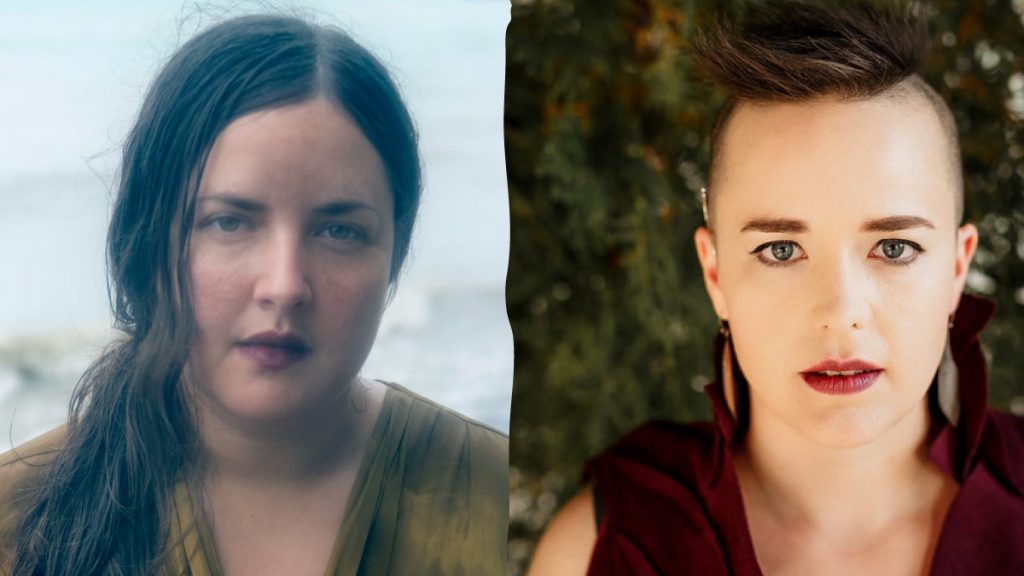 Spectacle d'Humour
Hell's Basement présente un spectacle d'humour en français ce jeudi 20 juin à partir de 20h. Les humoristes Melissa Duguay, Line Woods, Margo Landry, Samuel Richard, Ghislain Cormier et Tommy Desrosiers vous divertirons sur scène toute la soirée. Cependant, si vous voulez entrer vous devez visiter leur évènement sur Facebook et trouver le mot de passe.
Coût: $5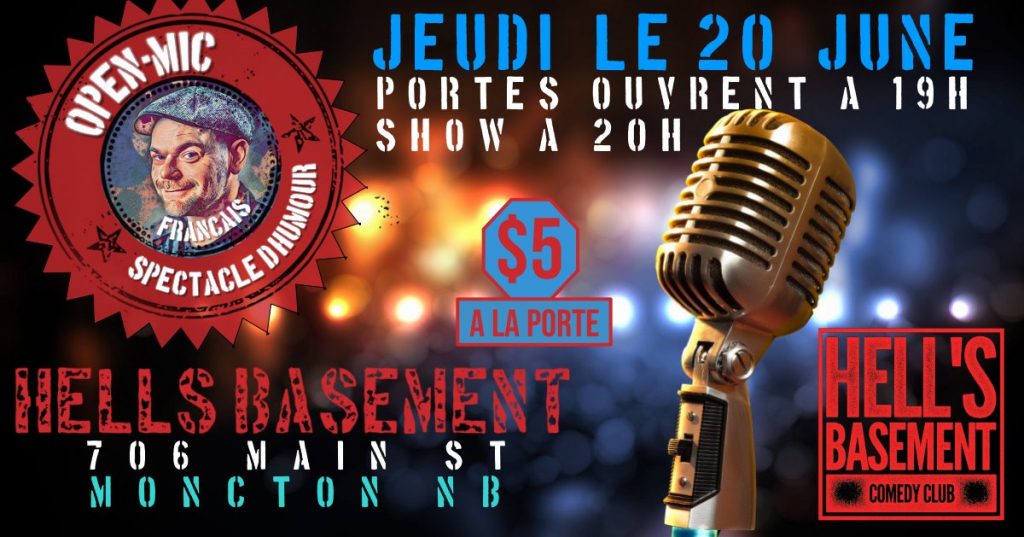 World Refugee Day
The community peace centre in Moncton is hosting an evening in celebration of world refugee day on June 20th, starting at 7pm. The evening will feature musical performances by Bijoux Mulali, Yousef & Helal Al Ashhab and Mohammad Mahmoud Aldoudi. Guest speakers of the night include Yasser Al Asmi, Akram Ben Salah, Susy Campos and Yvon Lapierre. This event is an opportunity for everyone to acknowledge and recognize the perseverance of our local refugee population, while also celebrating the successes they have had in rebuilding their homes and lives in the Greater Moncton Area.
Cost: Free
Rotary Rib Fest
Summer always kicks off with Rotary Rib Fest here in Moncton! Make sure to head to the waterfront from June 20th until June 23rd to try some of the best ribs in the world. You can also grab other snacks, some drinks, and enjoy some of the free live entertainment.
Cost: Free to enter; price for a full rack of ribs is $20-$25

Moncton Waterfront Clean Up
Nature's Helpers of Moncton is organizing a clean up of the Moncton Waterfront on Sunday June 23rd starting at 4PM. All garbage bags are provided by Eco360. All are welcome to help keep our downtown area clean and enjoyable for both locals and tourists.
Cost: Free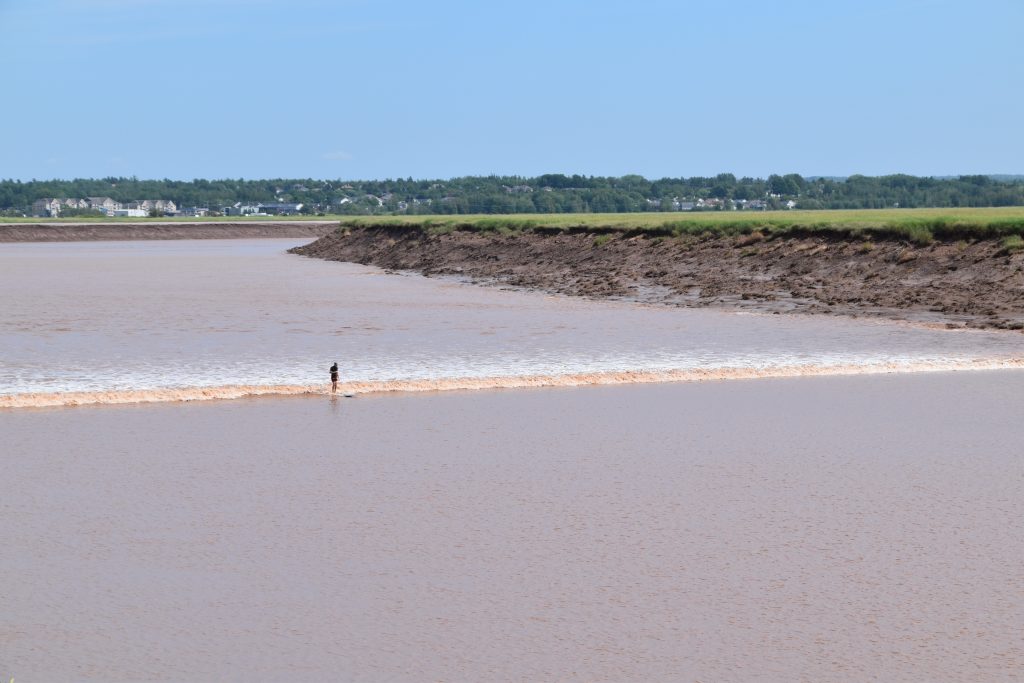 Moncton Bans Single-Use Plastic Bags
In case you missed it, we are so happy to share that Moncton is moving ahead to ban single-use plastic bags! Read more in this Huddle article written by Inda Intiar.