For as long as I can remember, I have been passionate about sustainability and sustainable living. I first heard of Zero Waste Living back in 2017 when I was watching a video by Sustainably Vegan. Specifically, I watched her video called Ultimate Beginners Guide To Zero Waste – except I knew it wasn't realistic for me to live zero waste. So I opted for a low-waste life ever since then, and today I want to share some great Low-Waste Laundry tips!
*This post is sponsored by Ever After Acres. However, all opinions and content are my own.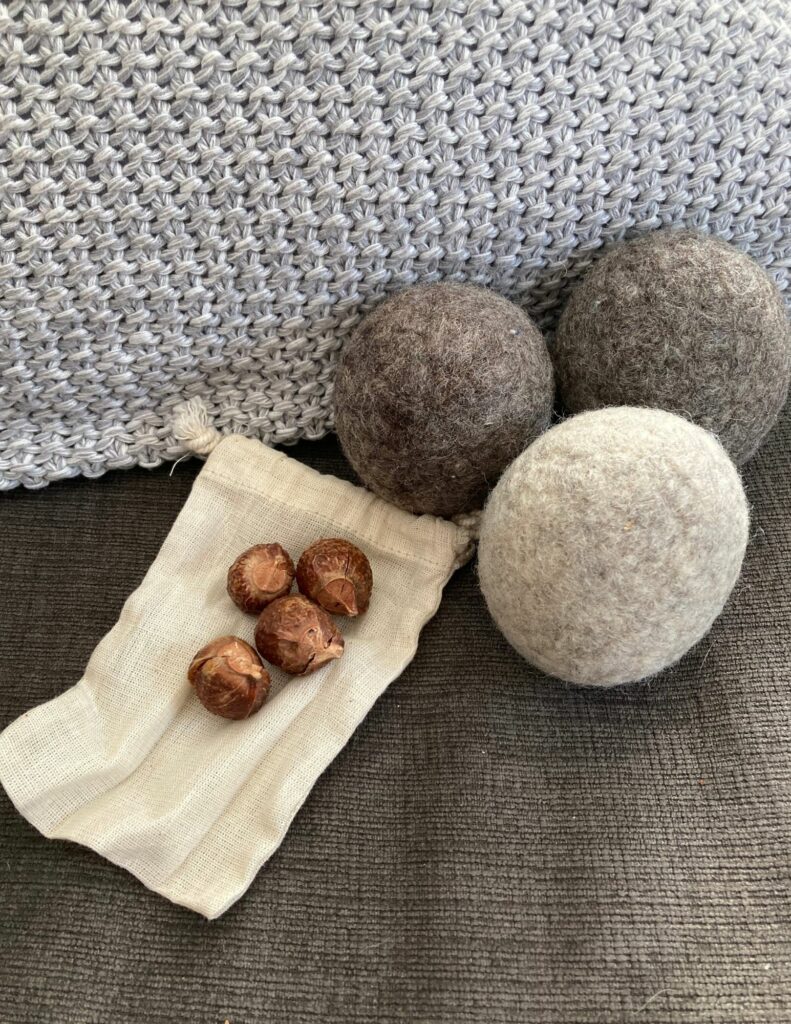 Why Zero Waste Isn't Possible (For Me)
Let's be honest, we're human and we're imperfect. I would rather aim for something achievable, and feel uplifted every time I look at all my successes. Zero Waste just wasn't possible for me because of where I live, what products are available near me, and the lifestyle that I have chosen to adopt (especially in regards to having pets).
Sustainable Habits
When I started my journey to reduce my ecological footprint, I knew I had to make changes in lots of different areas in my life. This includes, but is not limited to:
The kitchen
The living room
The bedroom
The laundry room
For the laundry room specifically, I took a look at how much waste I was producing from the containers of laundry detergent, the dryer sheets I was constantly throwing out, etc.
Soap Nuts & Dryer Balls
Although dryer balls are quite popular, I think a lot of people are unaware that soap nuts exist as a method of washing clothes, and how efficient and sustainable they are. I especially love the fact that they are safe and chemical-free, so there's no risk of our pets getting into it and getting sick.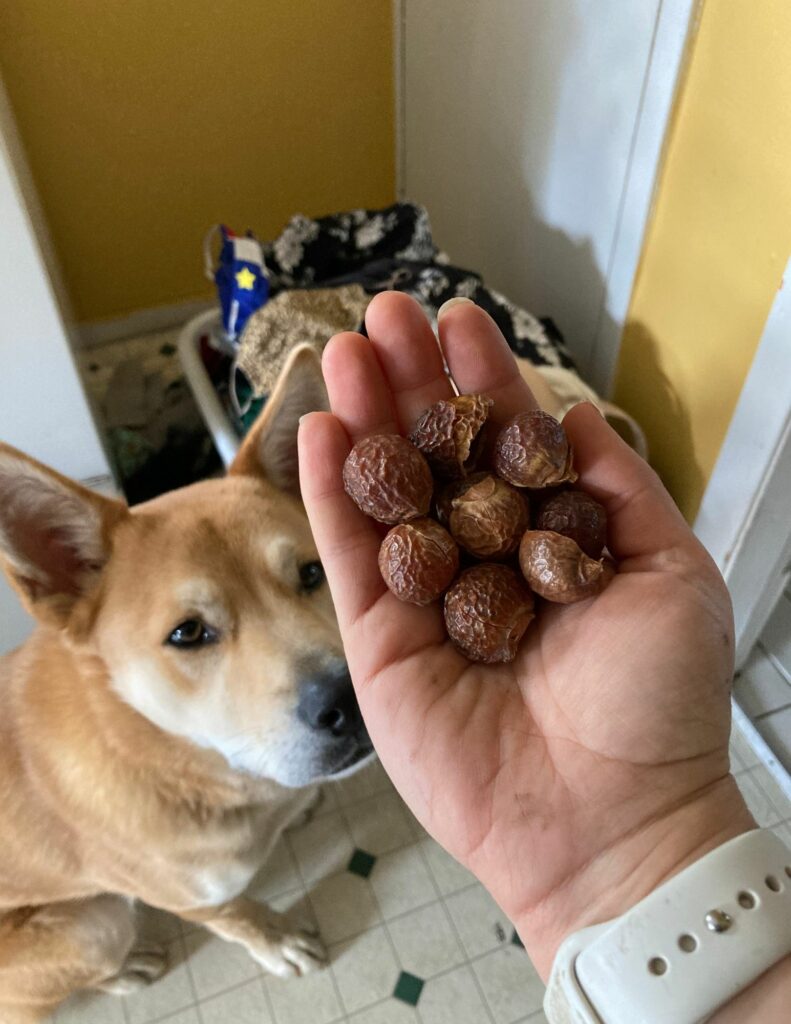 Soap Nuts are a berry shell that naturally contains a cleaning agent that works like detergent. They grow on the Sapindus mukorossi (soap berry) tree in the Himalayas. You can purchase soap nuts from Ever After Acres, a local business who provides the soap nuts in a paper bag, including a cloth bag for the washing process. Their products are also available at a variety of retailers in the East Coast.
How To Use Soap Nuts
To use soap nuts for washing your laundry, all you have to do is pop some fresh ones into a breathable cloth bag, put it in a container or jar, and add some warm water. Soak the nuts for 2-3 minutes before throwing the nuts and the water directly into your washing machine. They can be used in both front load and top load washing machines, including HE machines.
You can use the same soap nuts for up to six loads, so not only are soap nuts a low waste laundry product, they are also very cost efficient.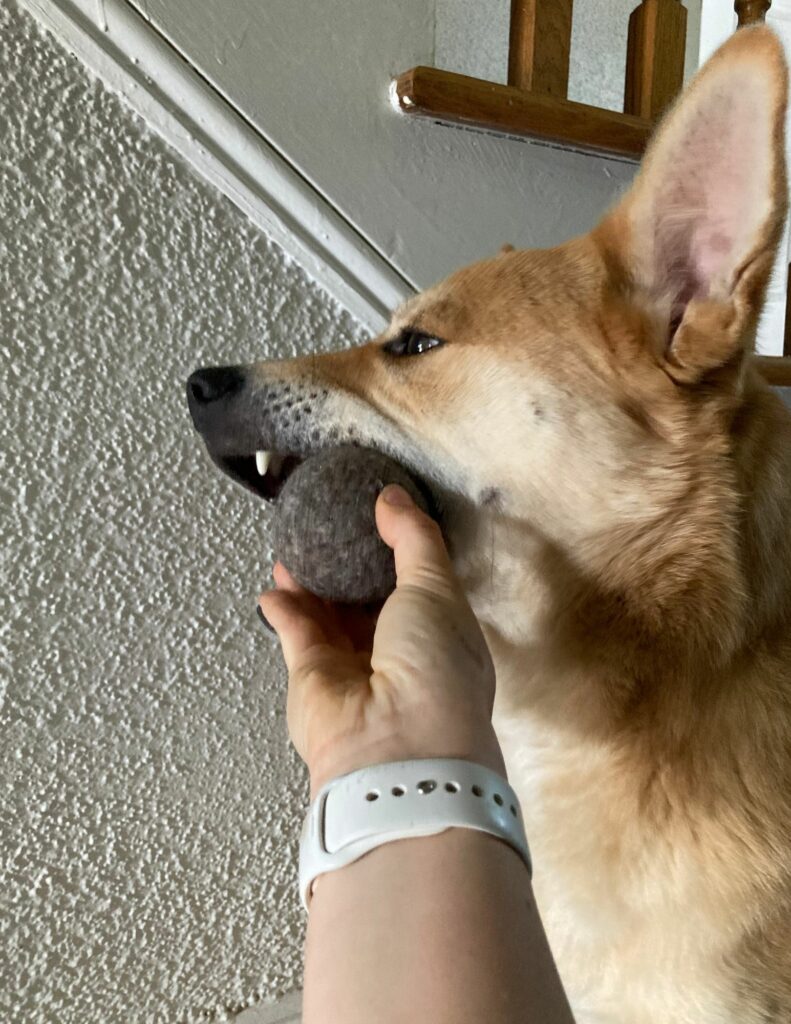 Dryer Balls
If you don't hang your clothes to dry, the next best low waste laundry product you can buy are dryer balls. These wool balls reduce drying time and reduce static. In other words, they replace those disposable dryer sheets at a fraction of the cost.
Dryer balls can be used in any type of dryer and typically last for about 1000 loads. Personally, I have never replaced mine because they still look like they're in good condition.
I recommend buying local when possible. The dryer balls that I purchased were from The Dryer Balls, which can now be found at The Wellness Exchange. Ever After Acres also sells packages of dryer balls on their website.
PROMO SALE!
Ever After Acres had this great idea to launch a promotional sale to give you all a chance to try out their soap nuts at a reduced cost! This sale is only available for the month of June 2021 and you must enter the following promo codes, or mention them if you are purchasing through Facebook or Instagram:
CARMENSDEAL – $5 off a 500g bag of soap nuts!
GETTINGSTARTED – 25% off the starter set (includes 200g soap nuts, 5 dryer balls and 2 stain bars)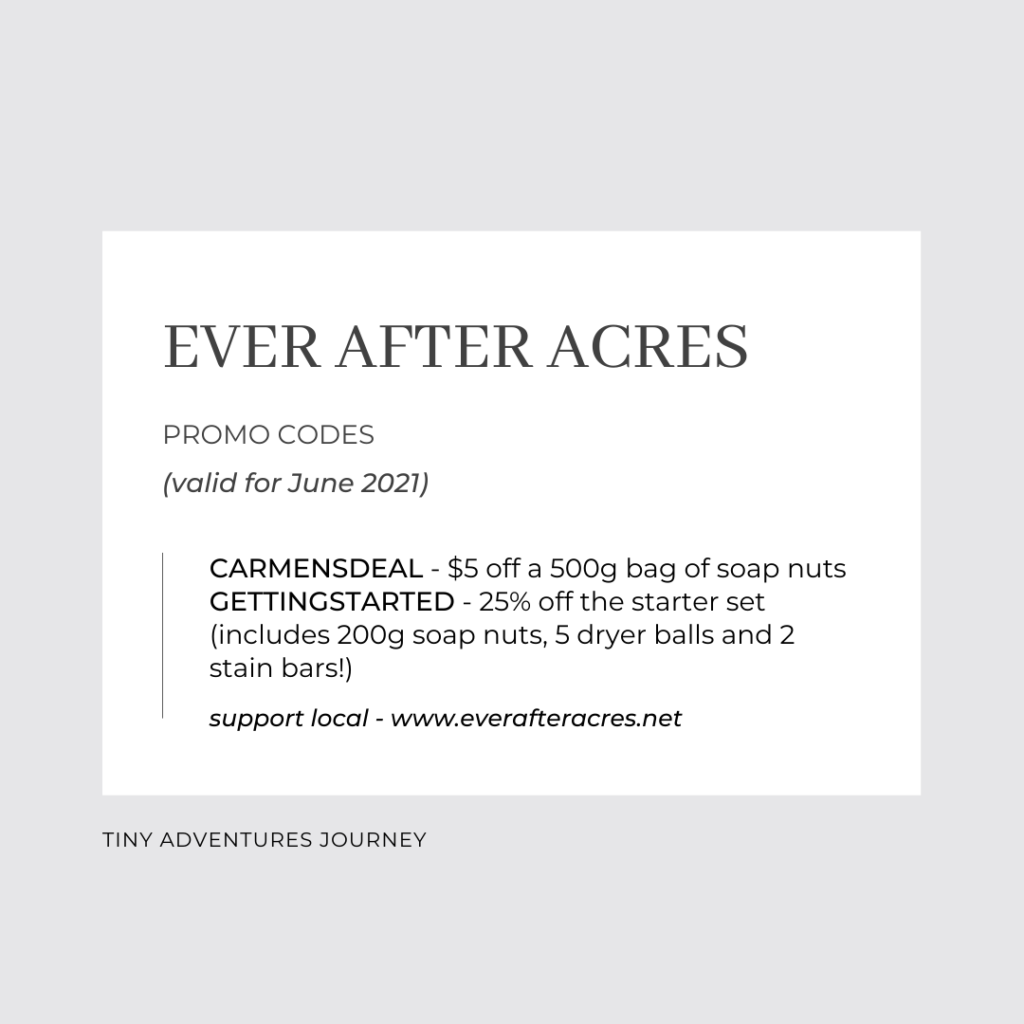 Do you have tips on sustainable habits? Feel free to share in the comments! Questions are also always welcome.
If you liked this post, you might also like: