The Women of Moncton series is a pretty incredible projet. It has led me to meet so many incredible women in the Moncton area, including today's feature Kerri Gaskin.
It was such a pleasure to sit down with Kerri Gaskin to talk about who she is and what she does. Her line of work is very unique and incredibly helpful to girls and women in Greater Moncton. She spoke passionately about every subject in the interview and exudes kindness and compassion with every word.
Without further ado, let's get to know Kerri Gaskin.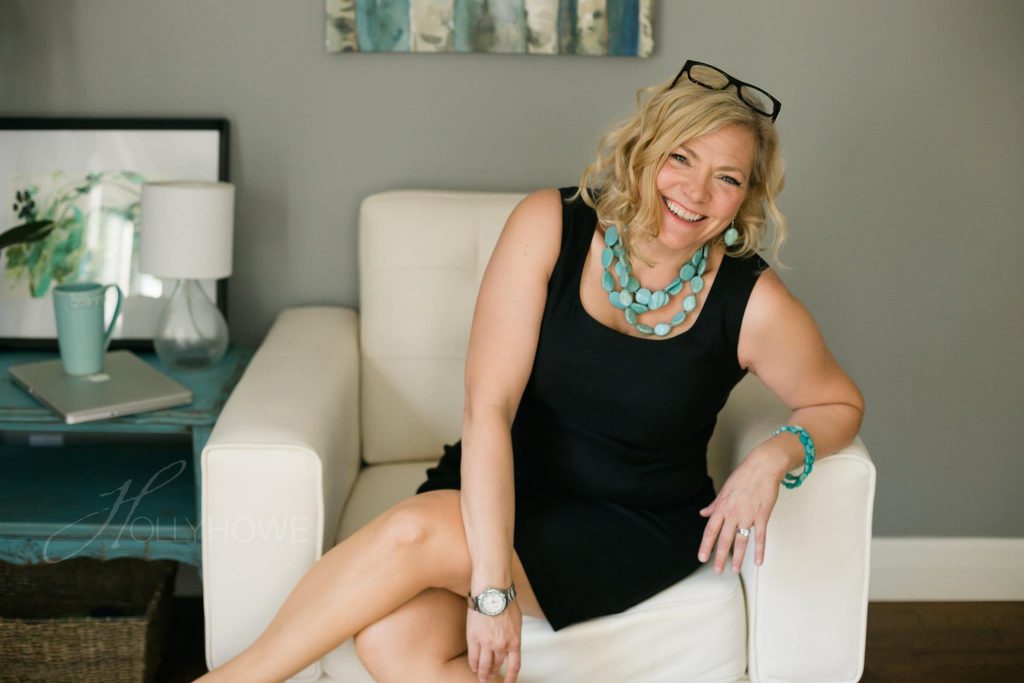 Tell me a bit about yourself. Who is Kerri Gaskin?
My name is Kerri Gaskin, I'm a counselling therapist in Riverview. I grew up in Hillsborough, but was away for about 20 years before I came back. My husband and I have our family here – two daughters, two dogs, and two horses. I have a practice in Riverview called Coverdale Counselling & Consulting where I work with women and girls with various mental health concerns. I have a specialization in compassion fatigue and professional burnout so I work with a lot of front-line workers too.
How did you get started doing this kind of work?
In every job that I've had, I've always been that person that people came to talk to. I was working as an educator in post-secondary education and I discovered that most of my lunch hours were filled with students coming by to sit at my desk and have a conversation around what was going on in their lives. My husband and I had a conversation around "What would that look like if I was doing that all the time?" So I decided to do my Masters in Counselling.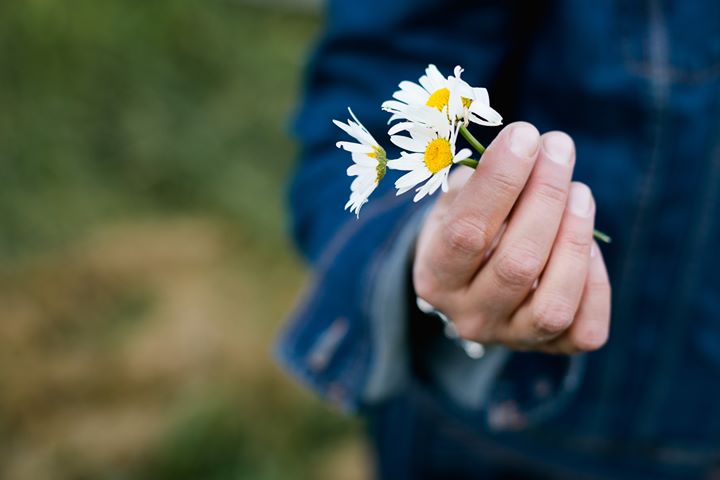 Why did you come back to the Moncton area?
Family was the biggest reason. I've lived in Paris, and worked in New York. I've travelled to lots of big cities. To raise a family in Albert County, with my family close by, with the safety and security of a small community is a blessing. Plus we're minutes to the beach, minutes to Fundy National Park, and minutes the Nova Scotia border. There are so many places of beauty that are just a stone's throw away. It just made perfect sense to be here. 
What do you love most about Moncton?
The words that resound so deeply with me when thinking of living here and being here are community and connection. There's this incredible sense that you're not alone here, that you're part of something. That sense of being part of something is so special and I think it's really unique to the Maritimes. I love that my kids gets to have that – to experience that sense of community even at a young age.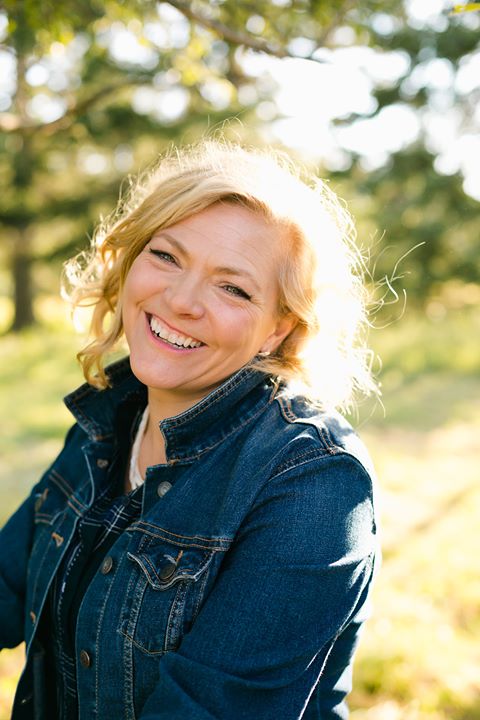 How do you balance work and personal life?
I have my own practice, and although there are some set office hours, I am a sole practitioner which means I'm responsible for administration, billing, marketing, promotion, vacuuming the floors, cleaning the bathroom, etc. All of those things fall to me. Even though I only see clients 30 hours a week, I still dedicate more time to my practice and to professional development.
There's a couple of things that happen for me to find a balance between work life and personal life. I set a very clear space between work and home. At the end of the day, I have a ritual, a routine to close out my day. I'm sitting with people in their most vulnerable times, so it's important that I can leave that at the office and not take that home.
Between work and home, I make sure to go for a drive, take a walk, listen to a podcast or some favourite music – something that is different from work and home, to wash off the day.
At home, I'm mom to a 10 year old and 3 year old. When I'm home, it's very important that I'm present. My husband and I also make sure we find time to connect. Friday nights are a non-negotiable for us – it's pizza and movie with the whole family.
Creating those routines is part of what makes balance.
Who inspires you?
My parents and step-parents have been phenomenal. They're foundational for me – that's who built my character, who formed who I am today. I have amazing, close relationships with my family. But the person who truly inspires me the most is my husband. He's my best friend. He's an amazing dad, and an incredible partner. He supports me without measure. He is 100% team Kerri, all the time. 
And our two girls inspire me. They're my reason and my purpose. They're why I get up and do what I do every day. Our family life isn't perfect, but our girls are incredible – they are passionate, funny, smart, and so caring. They inspire to be better, they inspire to do better and to make the world better so that they never have the struggles that I had when I was a child. 
What is one of the biggest challenges you've faced in your life?
I think like so many other women, there's not one specific challenge. There are multiple challenges that layer. I think a lot of women who are entrepreneurs struggle with imposter syndrome (which is really just self-doubt).
I think that for so many women, it is that element of "Can I do this? Can I be a mom? Can I be a business owner? Can I be successful in my work, and be a good mom, and be a good friend, and be a good partner?" The challenge is in juggling all of that. I actually experienced that juggling a number of years ago and I was on the edge of burnout. The greatest challenge was that sense of burnout, and that sense of "I'm good at what I do, but I'm trying to do too many things."
You balance by being really firm with boundaries.  For yourself, for your work life, for your personal life, for the expectations you have of yourself. The greatest challenge I've had was saying yes too much and not saying no. As I've grown, and learned a lot more about myself, I've come to recognize that my "no" gives my "yes" meaning.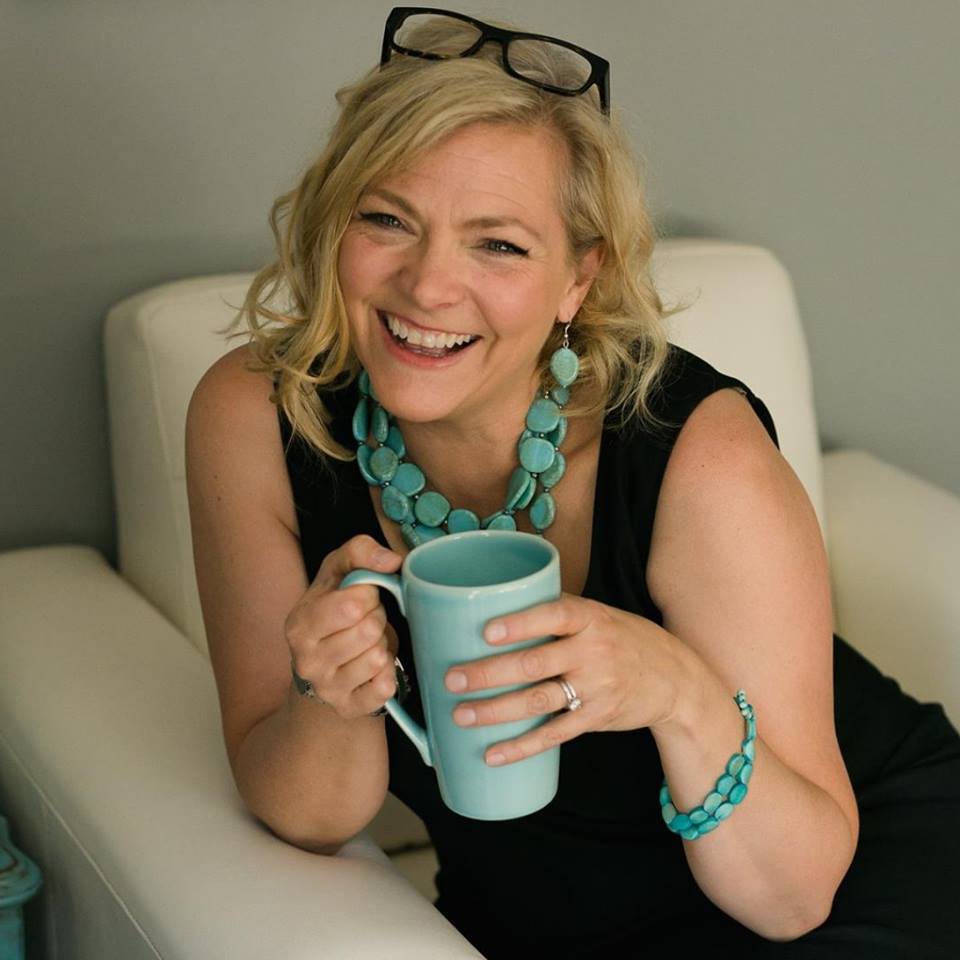 What are your aspirations for the future?
I have exciting things on the horizon. One of the things I'm really excited about is that I'm adding to my therapeutic repertoire. This spring, I obtained my equine assisted therapy certification, which means I incorporate horses into my therapeutic work.
What piece of advice would you give other women?
I recently shared on social media that I've decided to celebrate pockets of joy. And I've really come to realize that happy people, joyful people, are not necessarily happy or joyful every minute of every day. But they find those small pockets of joy, those moments and they embrace them. I would love to see women recognize that those small pockets of joy can be spectacular. Whether it's splashing in a puddle, a perfectly brewed cup of coffee, clean sheets on your bed, a little hand reaching up to hold yours. I would encourage women who really want to be authentic, who really want to shine their truth, to celebrate pockets of joy. 
How can people get in touch with you?
You can find Coverdale Counselling & Consulting at 645 Pinewood Rd in Riverview, or on Facebook and Instagram. 
A very big thank you to Kerri Gaskin for meeting up with me and sharing so much great information about herself and about Coverdale Counselling & Consulting. Please make sure to check her out and go follow her accounts on social media.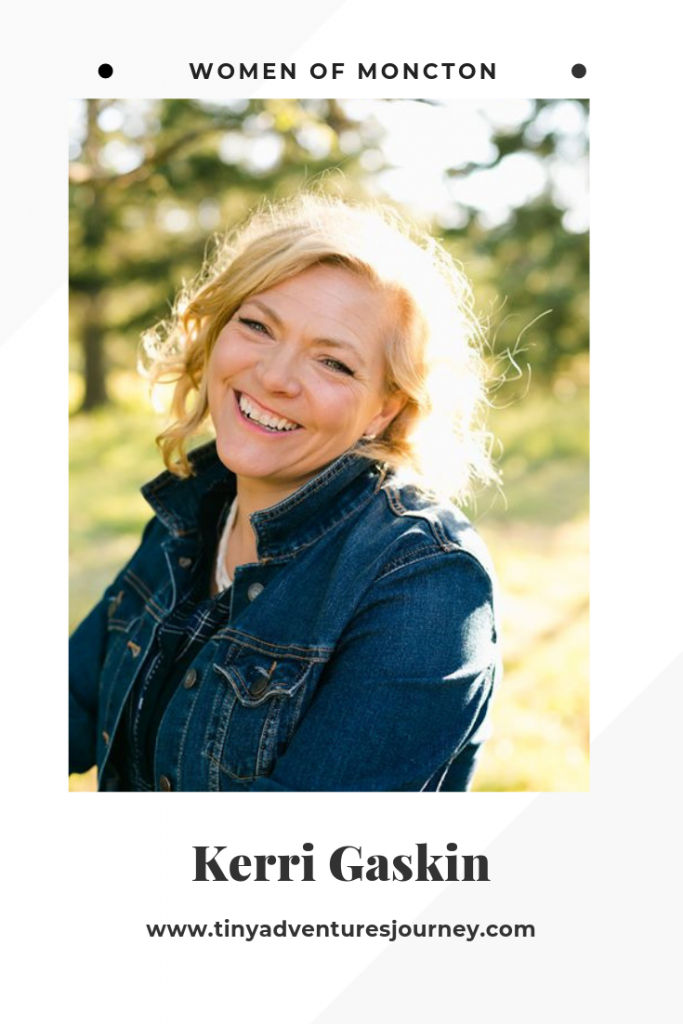 *All photos by Holly Howe Photography