You never know what the future will bring. I'm not sure that I ever fully believed that because I am a planner. I don't like not knowing how things are going to work out. And that's why I plan everything. But today, more than any other day, I believe that saying to be true. I never thought we would be buying a tiny house. And yet, we did! We bought a Tiny House!!
You probably have lots of questions, so we thought we would take the time to write a blog post to answer all those questions.
Why did you buy a Tiny House?
As some of you may know, we were initially planning on building our own tiny house. An opportunity came up that was just the right fit. A very good friend of ours and his (now ex-)fiancé began building a tiny house a few years ago. They broke up shortly after having built the exterior shell of the house. Then our friend moved away for work.
That friend was looking to pay off some debt, and wasn't planning on coming back anytime soon so he made the decision to try to sell his tiny house on wheels. He immediately thought of us and offered us a price we couldn't refuse. And that is why we bought a tiny house.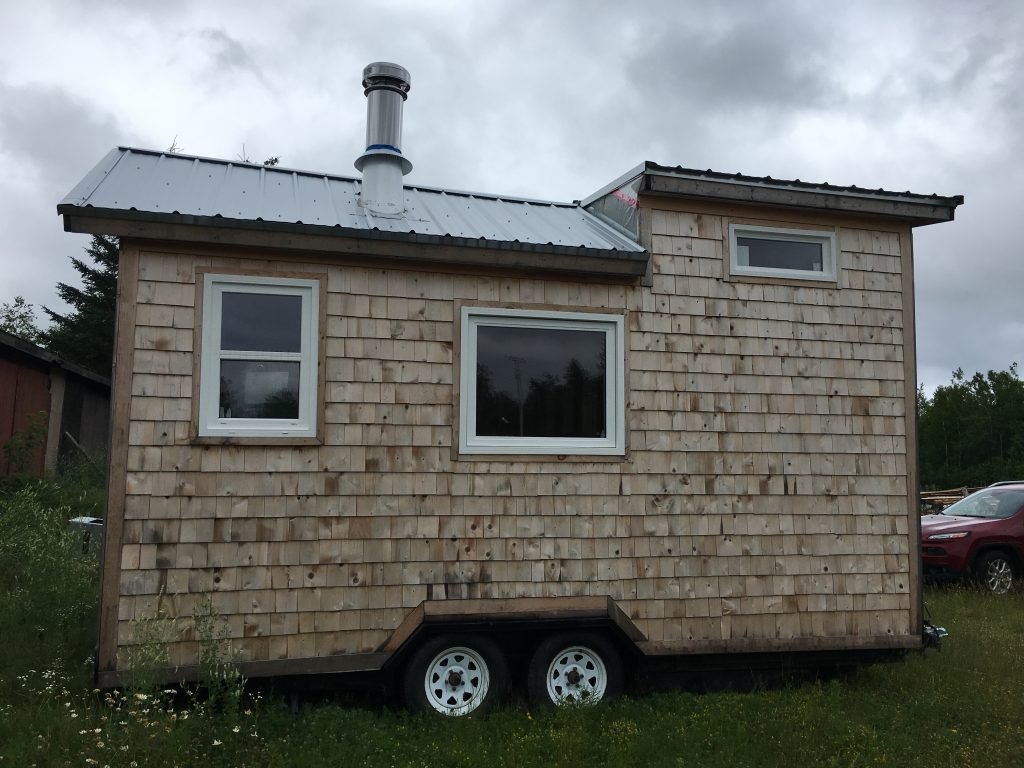 Where is the Tiny House now?
We are currently using the tiny house as a storage unit for our tools and some of our appliances. We were still renting the garage at our old house but we needed to get everything out before the end of December. Max figured it would probably be fine to rent a U-Haul truck to go pick up the tiny house, bring it to the garage, load it up, and then bring it to a storage lot. That's where the tiny house is now, in a top-secret maximum security storage lot…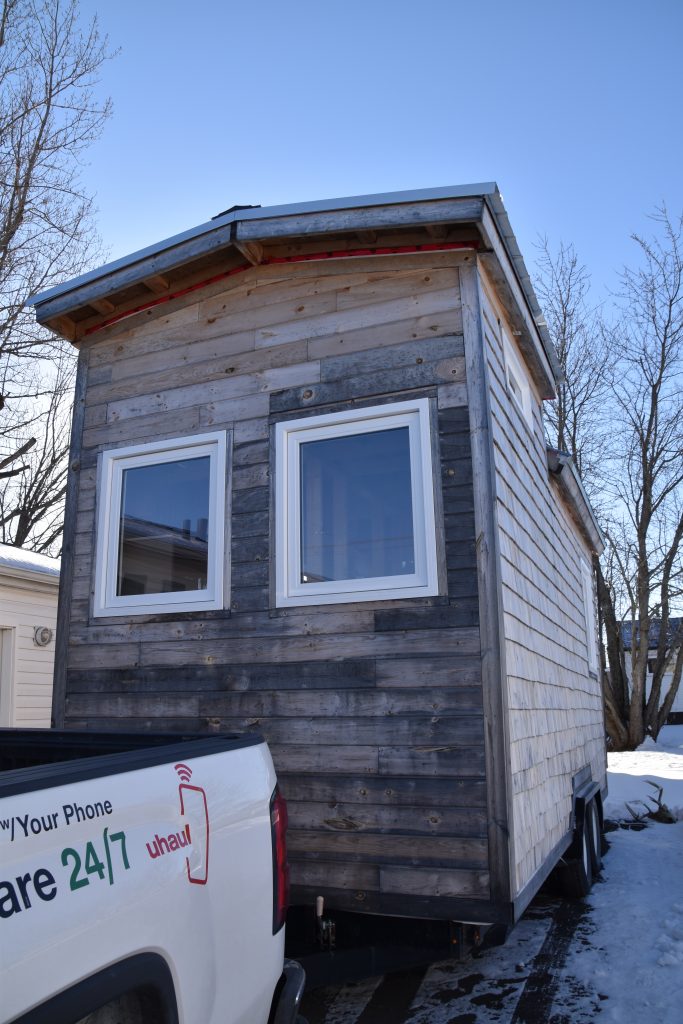 How big is this Tiny House?
The tiny house that we purchased is within the legal limits of a road vehicle. The inside of the house measures 17 feet long by 7.5 feet wide, with the outside height being the maximum of 13 feet. This is much smaller than what we had planned for our own tiny house. There is no room for a washer and dryer, the kitchen will be much smaller and there will likely not be a desk in place for me to use as my home office. It will certainly be a challenge to downsize even smaller than we had initially planned, but we know we can make it work.
Are you still going to build your own Tiny House?
We would really love to build our own Tiny House, one that is a bit better suited to our needs and that could accommodate for future planning. However, we don't know for sure what the future will hold so we've made a tentative plan:
Finish building the interior of Tiny House 1.0
Live in for a minimum of 3-5 years
Use it as our home while we build Tiny House 2.0
Pray that we don't kill each other during this process
Move into Big Tiny and use Tiny House 1.0 as a rental property and/or summer home
This is probably going to take a few years, but I'm hoping we can finish building Tiny House 1.0 in 2019/2020 and start making more concrete plans for the years to come.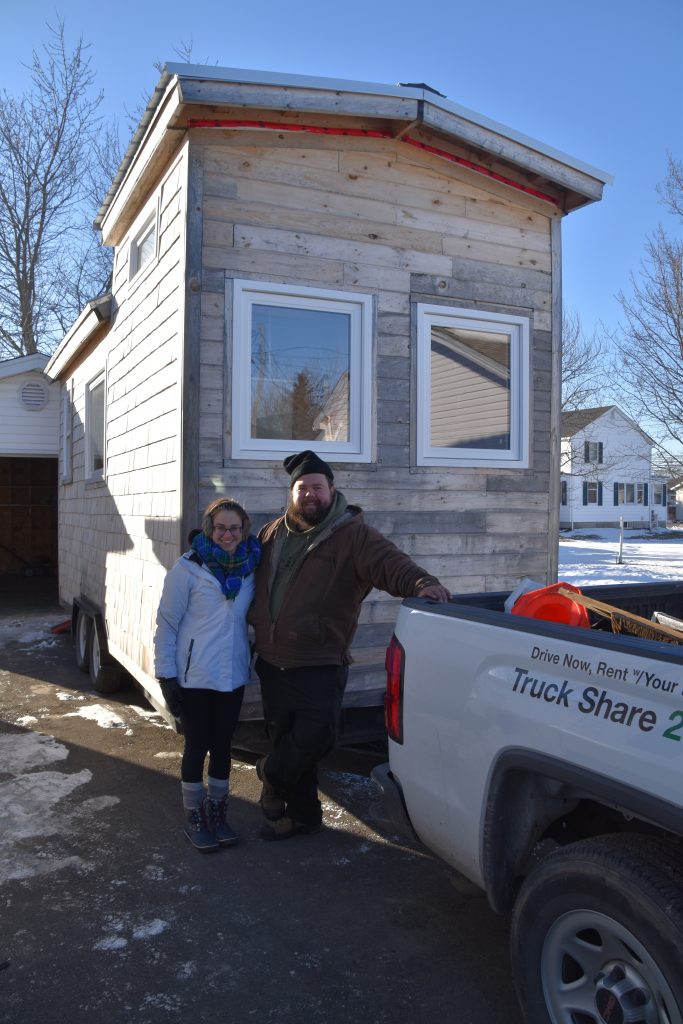 Are you guys crazy?
Yes, but all the best people are!
---
Buying a tiny house was a big decision we decided to make in December 2018. It wasn't an easy decision, but we believe that by buying a tiny house from someone we know, it will become a home that was built by all those we love.