In case you missed it, I recently published a new page wherein I offer my meal planning services. This would be a great option for anyone looking to get started on meal planning. Learning how to save time and money on groceries is one of the best investments you can make. Sometimes it's not easy to stay motivated or to figure it all out alone. That's where I come in to help. I offer both weekly meal plans and month meal plans. Everything is up to you. I'm just there to help make it happen.
If you're new to the weekly meal plans, here's how it works. I create a list of 7 meals for the week. Afterwards, I list all the ingredients needed for these meals marking items I don't have on hand in bold font. The final step to my process is to make my grocery list.
Meal Plan
Garlic Shrimp Quinoa
Fettuccine Alfredo
Veggie Pot Pie
Fish Sticks & Fries
Spaghetti Squash with Homemade Spaghetti Sauce
Cheesy Chili Mac
Ingredients
Olive Oil
Shrimp
Chilli Powder
Onion x2
Garlic
Quinoa
Cayenne Pepper
Vegetable Broth x3
Lemon
Parsley
Fettuccine or Spaghetti Pasta
Butter
Cream
Cream Cheese
Garlic Powder
Italian Seasoning
Parmesan Cheese
Mushrooms
Asparagus
Flour
Sugar
Baking Powder
Buttermilk
Shortening
Frozen Mixed Vegetables
Milk
Fishsticks
Fries
Spaghetti Squash
Green Pepper
Tomato Paste
Tomato Soup
Diced Tomatoes (fresh from the garden!)
Oregano
Basil
Tilapia
Tortillas
Homemade Baja Sauce
Cabbage
Carrot
Macaroni
Black Beans
Kidney Beans
Corn
Cheese
Grocery
Onion
Vegetable Broth
Butter
Garlic Powder
Asparagus
Green Pepper
Tortillas
Cabbage
Cheese
Snacks!
I try to do most of my shopping in local stores. And of course, I always try to do my best when it comes to reducing our plastic consumption. Fortunately we have a wonderful store like Tomavo Fruits in Moncton where a lot of vegetables are available with no plastic. If you haven't been to Tomavo yet, I highly recommend it.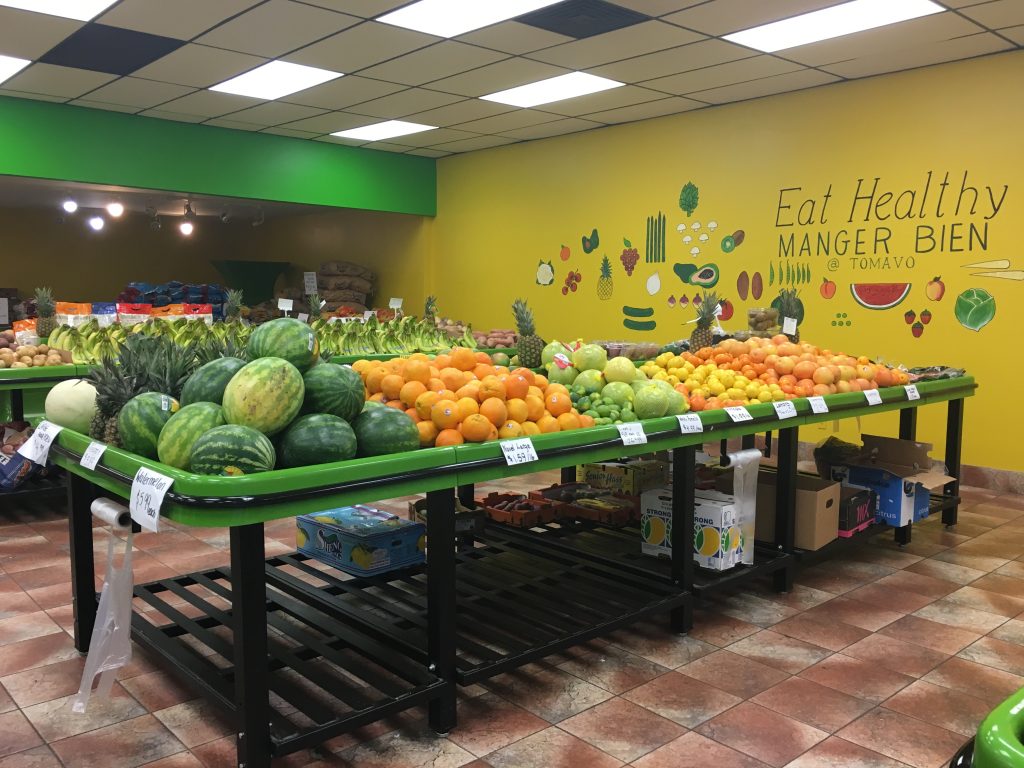 ---
What kind of meals are you making this week? Let me know in the comments!