Our weekly meal plan sessions are available every week on the blog for free. But if you want to go the extra mile, we now have meal planning services available! Click on the link to learn more about how we can help guide you through the ins and outs of meal planning to save you time and money.
This week's meal plan is one of our cheapest because we've been stock piling for the last couple of weeks. We have lots of groceries on hand so we won't be spending much money to make all these delicious recipes.
Weekly Meal Plan
Spaghetti Squash with Homemade Spaghetti Sauce
Pirogies & Canned Veggies
Buddha Bowl
Pad Thai
Veggie Pot Pie
Macaroni Casserole
Oven Rice & Spring Rolls
Ingredients
Spaghetti Squash
Onion
Green Pepper (fresh from the garden!)
Garlic
Tomato Pasta
Tomato Soup
Yves Veggie Ground Beef
Diced tomatoes (from the garden!)
Mushrooms
Oregano
Basil
Marjoram
Bay Leaf
Pierogies
Canned Corn
Canned Green Beans
Ranch Dressing
Butternut Squash
Leftover Vegetables
Eggs
French Dressing
Instant Noodles or Udon Noodles
Sriracha
Shrimp
Fish Sauce
Soya Sauce
Peanut Butter
Rice Vinegar
Catalina Dressing
Chopped Peanuts
Green Onions
Flour
Sugar
Baking Powder
Buttermilk
Shortening
Butter
Vegetable Broth
Frozen Mixed Vegetables
Macaroni
Tomato Sauce or Tomato Soup
Cheese
Uncle Ben's Long Grain Brown Rice
Vegetable Oil
Onion Soup Mix
Spring Rolls
Grocery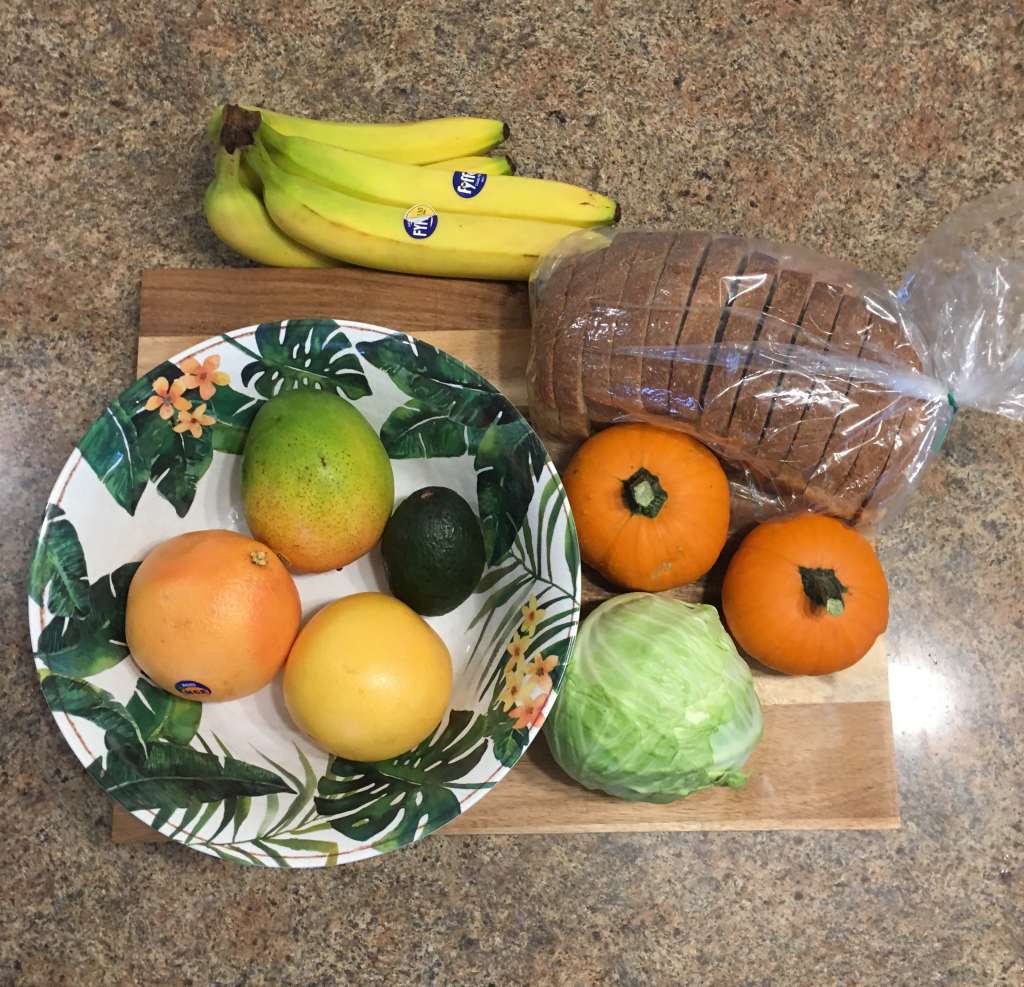 What an incredible meal plan! We already have everything we need for all these meals – now that's impressive. This just goes to show exactly how much you can save by meal planning! If you're interested in our meal plan services, please click here or send us an e-mail for more information.