Our Tiny House project hasn't been getting the time and energy we had hoped. To keep us motivated, we decided to start looking at new inspiration of tiny houses. Specifically, we're looking at decor & design inspiration from all sorts of tiny houses and small homes.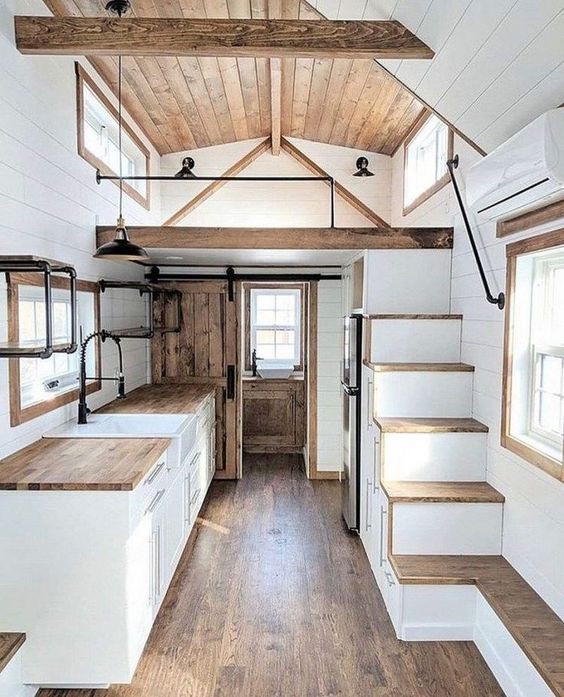 Tiny Houses – Design
Of all the Tiny Houses we've seen through the year, the one shown above is one of my all time favourite designs. In particular, I love the steps to go up to the loft (as opposed to a ladder). I also love the placement of the kitchen and the bathroom. And of course, the use of natural wood combined with white walls and cabinets just makes the whole house come together for a beautiful chic look.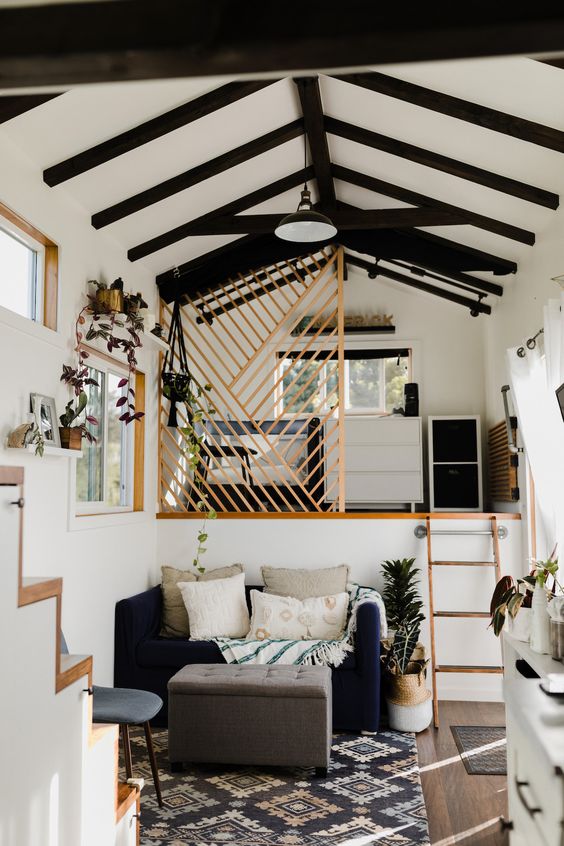 Tiny Houses – Decor
There are so many unique ways to decorate Tiny Houses. Particularly, I'm attracted towards simplicity, natural wood, and pops of dark colour. The decor in the Tiny House seen above is a great balance of all of these elements. The decor features a rug that doesn't take your eye away from the beautiful wooden room divider, along with some dark pieces of furniture and black trusses.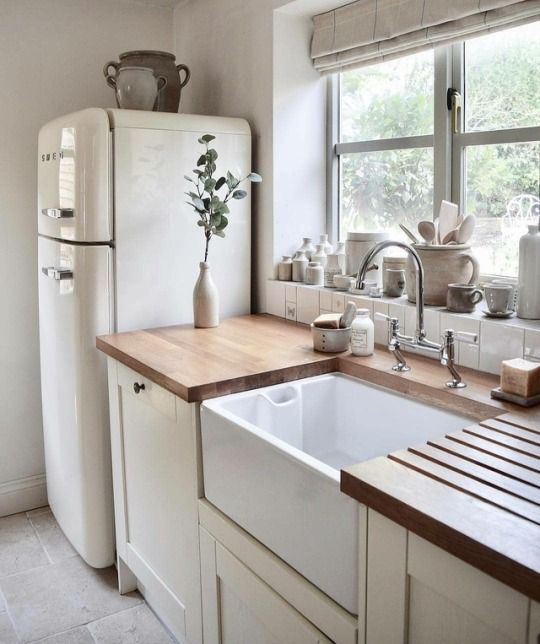 Tiny House – Envy
The decor and style of this Tiny House seen above is just splendid. The white Smeg fridge blends perfectly with the soft-coloured cabinets, the white porcelain sink, and gorgeous wooden countertops. And as if the soft tones of the items on the countertop weren't enough, they added a simple vase of plain leaves to add the slightest bit of colour to the room.
What are you favourite things about Tiny Houses? Let us know in the comments!