Celebrating Mi-Carême in Cheticamp, Nova Scotia
If you've ever been to Cape Breton, I'm sure you've heard of Chéticamp. It's a small french village on the west coast of Cape Breton, with a population of less than 3000 people. It's quaint, friendly, familiar, a place I still call "home." And the best part of coming home is always to celebrate something you love. For me, that has always been and will always be Mi-Carême.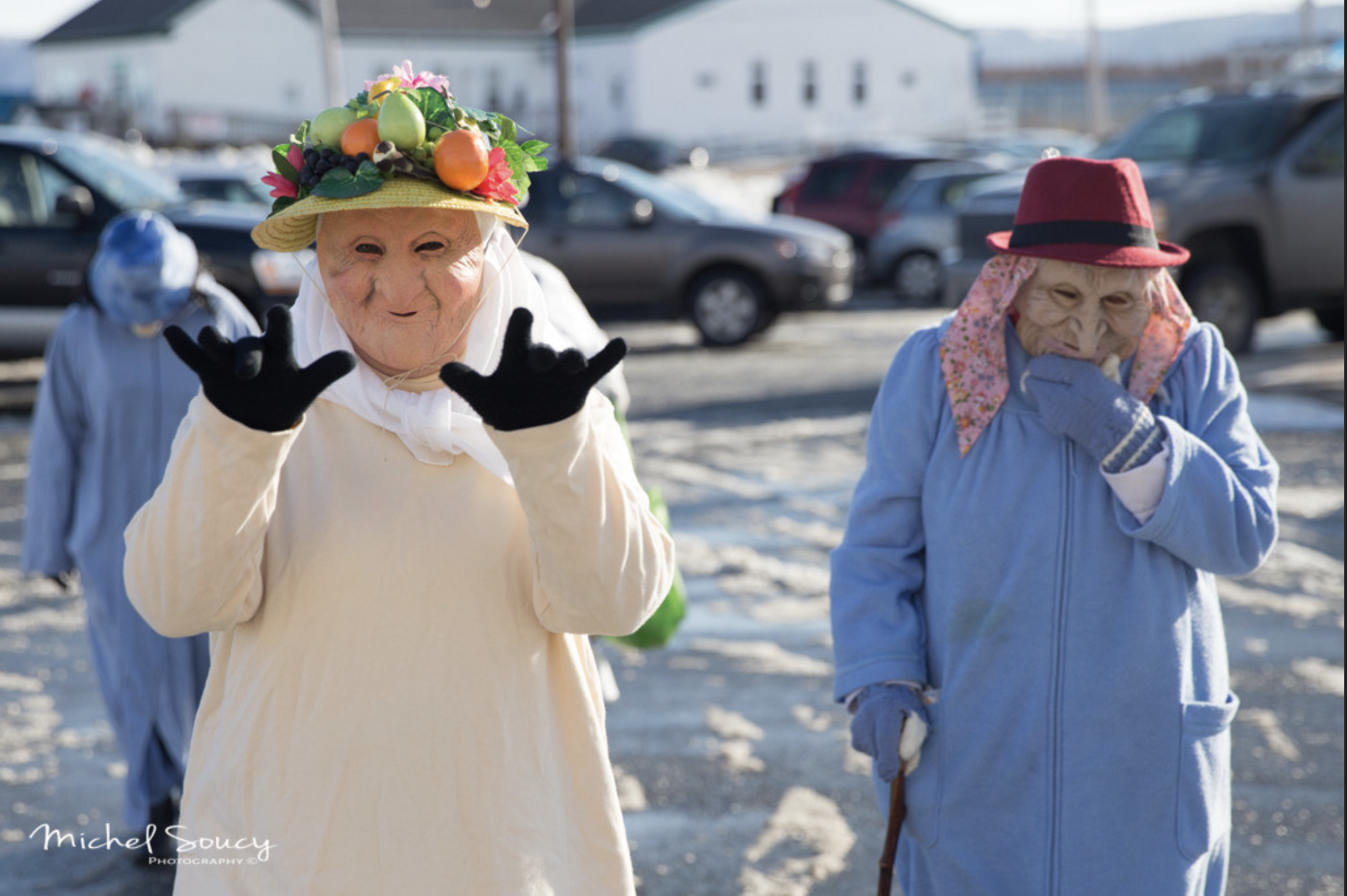 ---
Kitchen parties, singing, dancing, laughing, fun and frolic. These words best describe what Mi-Carême is all about. But it's so much more than that. Let's start by taking a look at the history of this festivity and why it came to be.
---
Mi-Carême, in french, means Mid-Lent. The period of lent in Christian religion begins on Ash Wednesday and lasts until Easter. This is a time of penance for Christians, wherein they would make sacrifices or abstain from doing something (usually fasting in one way or another) leading up to the day when the Christ was resurrected. The purpose of lent is to take a look at something sinful you are doing, acknowledge that you are doing it, and then abstain from doing it in hopes that you will rid that bad habit from your life.
Although the exact history of Mi-Carême is not known anymore, it is said that it began as a one day event in the middle of lent when the townsfolk would have a carnival like event. They would drink, eat, dance and sing (most of which were sins) and get disguised so that the priest wouldn't recognize them. At some point, it turned into a week-long festival where the people who get dressed up, which are called "Les Mi-Carêmes," visit neighbours doing silly things. The neighbours would then have to try to guess who was who. After guessing who they were, "Les Mi-Carêmes" would remove their masks to unveil their true identity. Everyone gets a huge kick out of it, they share laughs and hugs, and then treats are offered to "Les Mi-Carêmes."
This tradition used to be practiced in lots of different areas in eastern Canada, among others, but has since ceased to exist in many of those places. It is now commonly associated to Cheticamp, Nova Scotia, where the people have kept the traditional alive for many many decades.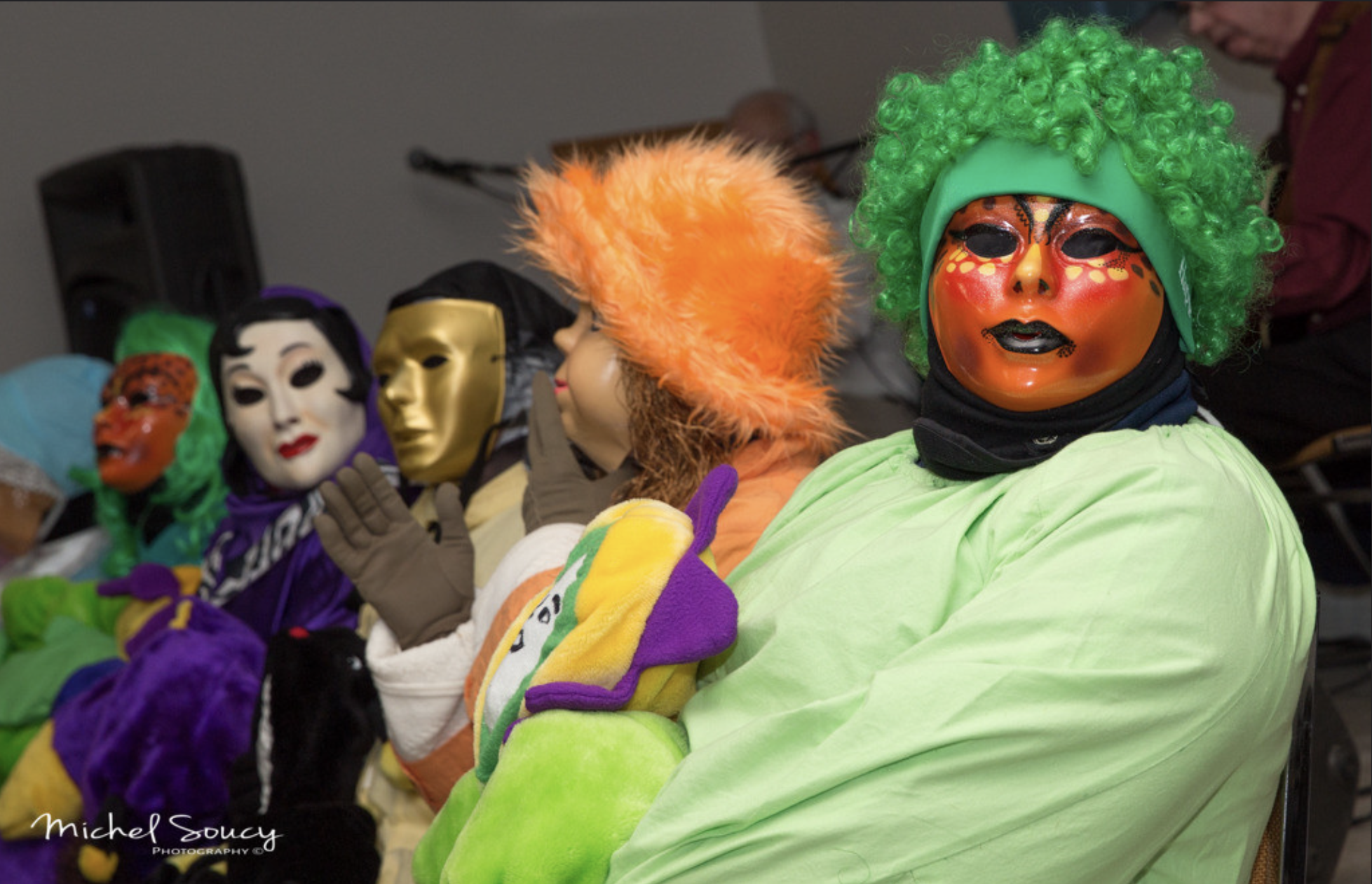 My grandma was a big Mi-Carême lover. I still remember getting so excited about it every year, especially digging through all the bins filled with costumes. The masks were my favourites. Every day I would try to see if I could find something cool to put together to go out that evening with family or friends. I might not be able to experience it the same way today, but those memories will always be there, and they stay with me every year Mi-Carême comes around.
I was so fortunate to be able to come down to my hometown this year to partake in the festivities after many years of missing out. It's a lot harder to make it down after you move away, but I think it's the one thing that will always keep me coming back. And the best part – I got to share it with Max this year!
I'm sure he was a little sceptical about the idea of coming down to celebrate a festival where you dress up and people try to guess who you are, but he was a great sport about it all! I told him we could go "watching" the first night if he wanted – that's what we say when someone is doing the guessing, not the dressing up. But he was dead set on "running" Mi-Carême – that's what we call it when people get dressed up!
Both the people who "run" and who "watch" Mi-Carême are crucial parts to the week-long event. It's not just about the people who dress up, but also about the people who are opening up their homes for the event and the rest of the community who comes by to help guess who every one is. The town of Cheticamp is so fortunate to have such an amazing group of people who are willing to invite hundreds, sometimes even thousands of people into their houses or garages. They host family and friends and offer food and drinks to everyone coming by. To me, this is what sense of community means.
---
Don't miss Mi-Carême in Cheticamp – make sure to plan it out, three weeks before Easter every year!
*All photos are the sole property of Michel Soucy Photography*