Last year was the first time I decided to do a holiday gift guide. I decided to focus on minimalist gift ideas, which could be great for honestly any of your loved ones. This year I decided I wanted to do something a bit different. I want to take the time to focus on local gifts. And although I do want to make a living as a blogger (which means people would essential pay me to be featured in this post), I decided I would do this completely for free. Here are my personal suggestions, what I will entitle the Moncton Gift Guide. 
Sequoia Downtown
If you hadn't already noticed, Sequoia Downtown is one of my favourite places to shop. Not only do they have amazing sustainable products, they are also locally owned and managed. Plus, now that we've moved, I can even walk there! 
Some of my favourite products are:
Reusable Straws
Koffee Scrubs
Bamboo Toothbrush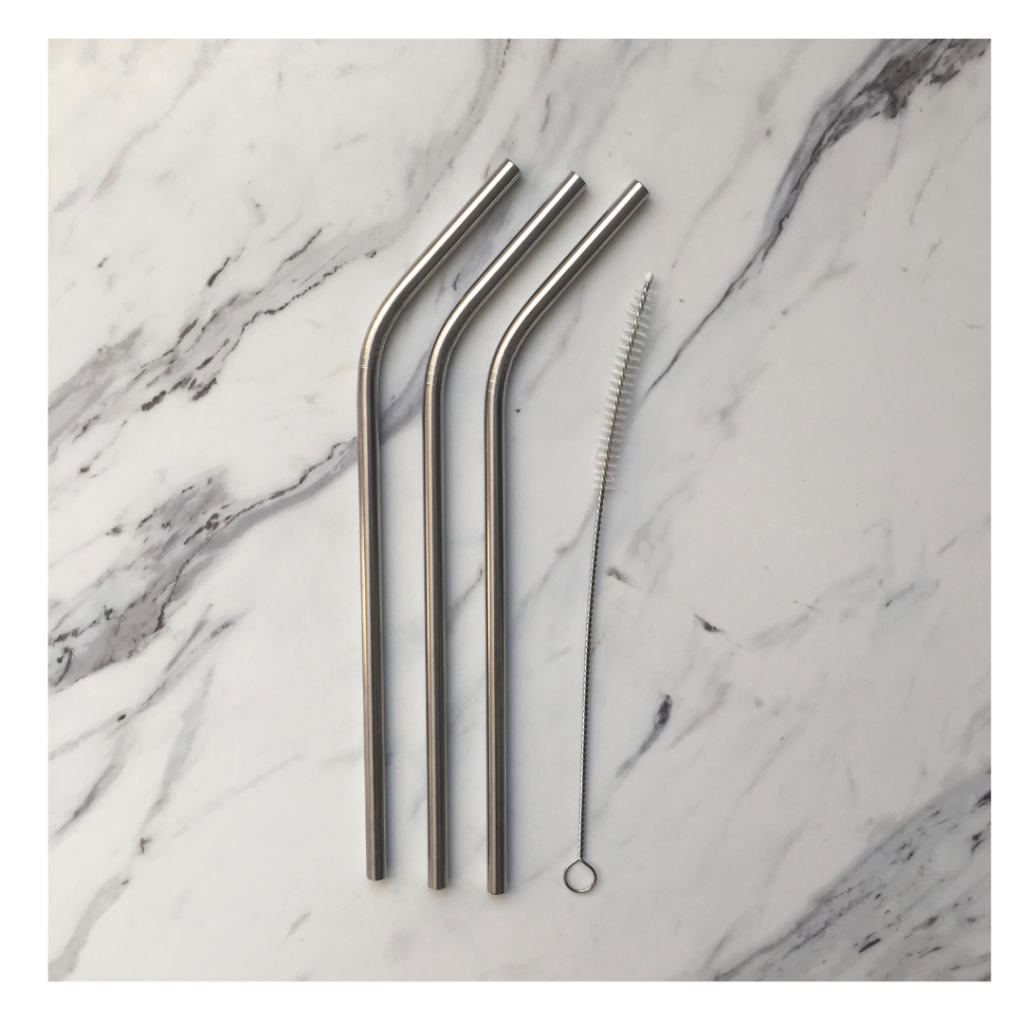 But their selection is SO much more than that, so make sure to drop by in person for all your holiday gift needs!
MacArthur's Market
A great Moncton shop that I've been frequenting more often recently is MacArthur's Market! I couldn't pass up the opportunity to mention these guys in my Moncton Gift Guide because I've honestly purchased lots of gifts here. See below for 3 of my favourite products:
Turtle Bags
Lily Pads Reusable Products' Unpaper Towel
Felt Lunch Bag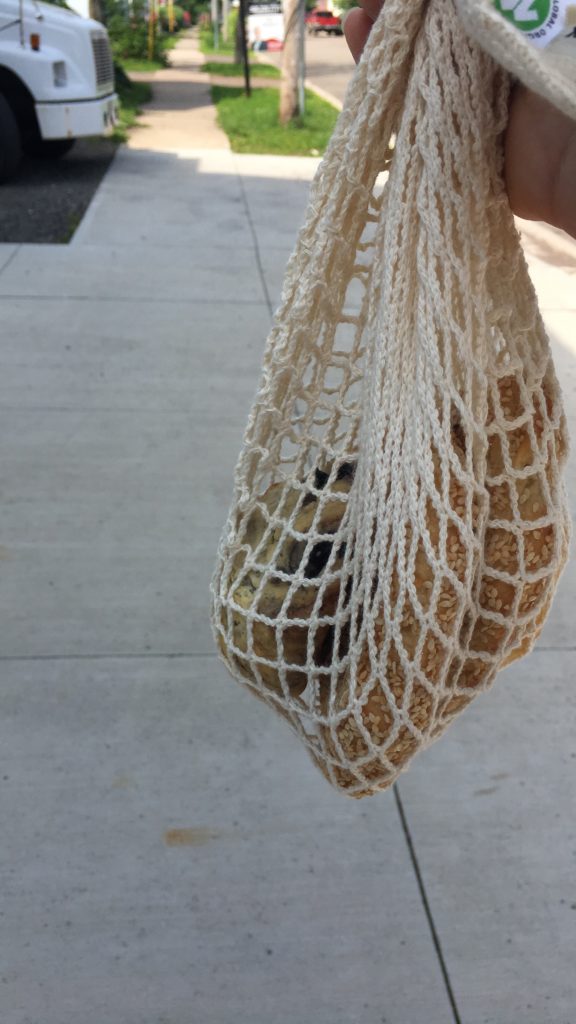 They also have a wide array of self care products, not to mention foods, drinks, and much more.
Reverie
I am so thankful there is an amazing salon so close to home. Reverie was on my radar as soon as I heard about it last year, and I finally made it over there twice this year. I had my first appointment with Kassey (who was a student at the time) to get some blonde put in. Then I just got everything darkened by Emily (photo below). And I was honestly over-the-moon impressed with the service and the quality/results both times.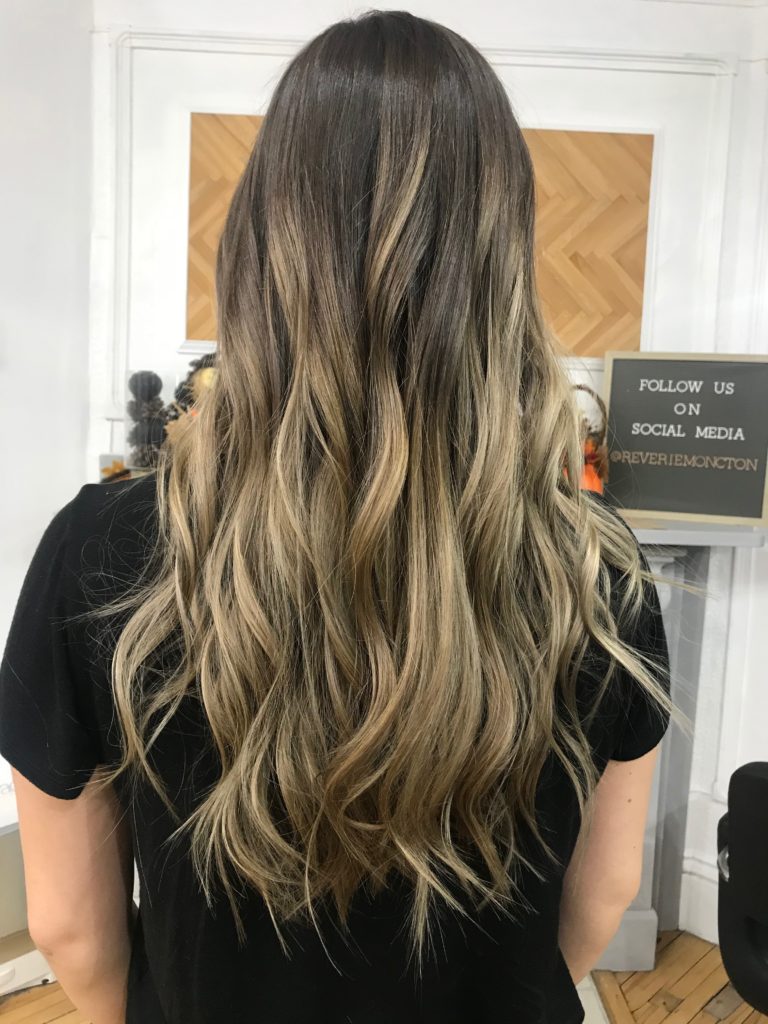 I highly recommend checking out their social media platforms to see the incredible work they do on both men and women. If you book now, you might even be able to get in before Christmas! 
Magnetic Hill Winery
Not sure what to get someone in your family? Here is the perfect solution for anyone who drinks alcohol: a delicious bottle of locally made wine from Magnetic Hill Winery! You can't go wrong with any of the choices available – they've all been tried and tested to bring you the highest quality and best taste possible. My personal recommendations are:
Illusions (White Wine)
Mascaret (Red Wine)
Resurgo (Sparkling Wine)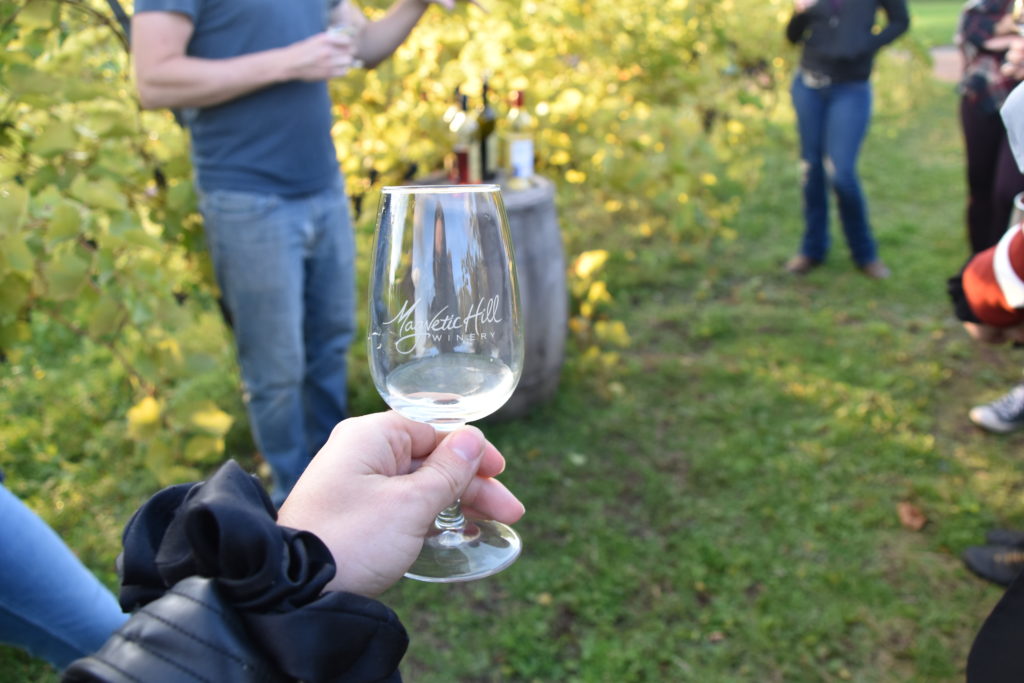 Still not sure about which one? Then make sure you head over to Magnetic Hill Winery in person for a free wine tasting! 
My Home Mercantile
The Moncton Gift Guide would not be complete without mentioning one of my favourite stores in downtown Moncton. My Home Mercantile, which was featured in my previous Mother's Day Gift Guide, carries the best Canadian-made products, including the owner's clothing company, My Home Apparel. From self care products to camping essentials, you'll find some amazing unique items for everyone in your family. They also have lots of eco-friendly options, and many hilarious products, especially their card selection.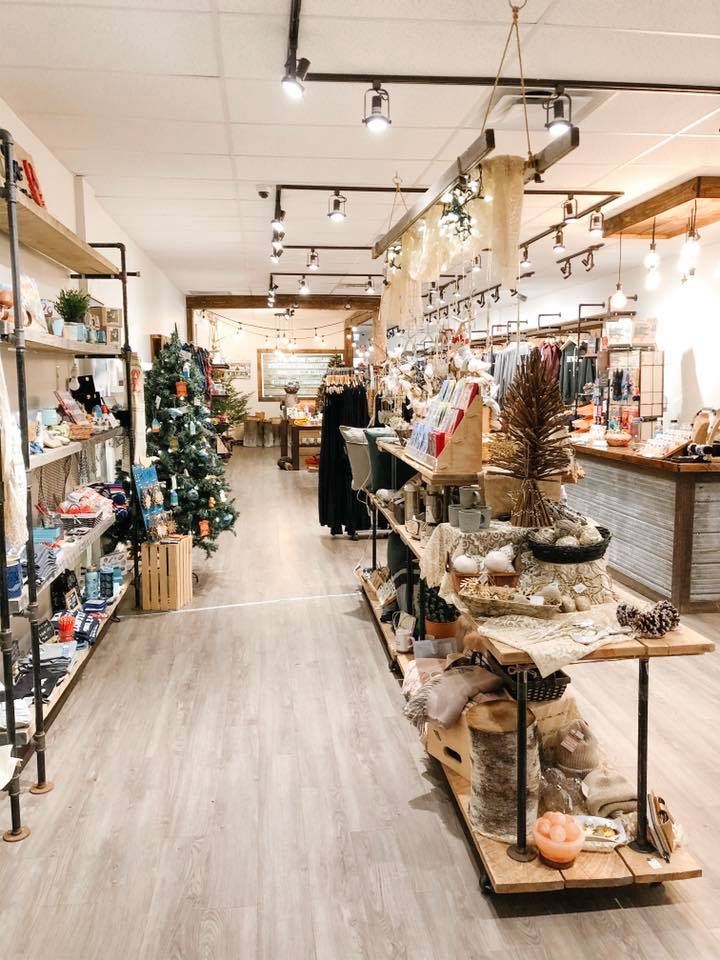 The selection of products at My Home Mercantile changes regularly so instead of listing a few favourites, I want to encourage everyone to visit them in person at both their Moncton and Truro locations, open year round. They also have a pop-up location in the Mic Mac Mall in Dartmouth for the holiday season.
Boutique Caprice
You have two great options for gifts if you shop at Boutique Caprice – you can either buy a gorgeous piece of second hand clothing for someone, or you can grab them a gift certificate! Either way, your loved ones will not be disappointed with the incredible items available in this fantastic downtown establishment. In all honesty, it is my favourite place to shop for clothing in the Greater Moncton area, so make sure you at least stop in for a visit.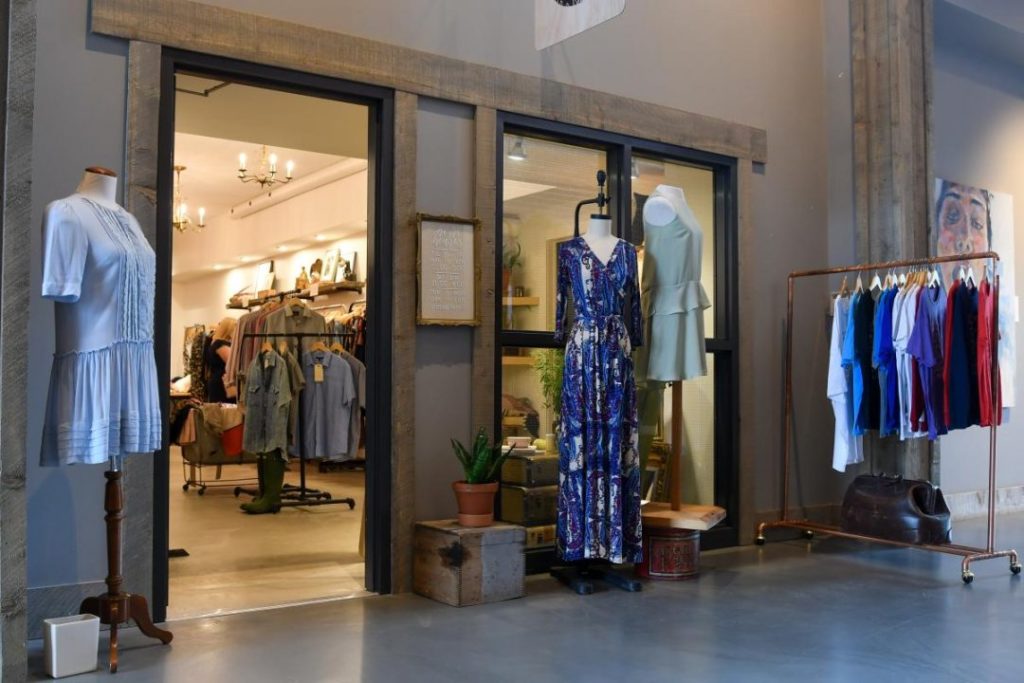 Boutique Caprice's clothing pieces are one of a kind so make sure to stop in to find your favourites! The owner Pascale also creates some items herself, such as Moncton T-shirts, pillow cases, and more. 
Paper & Peony
Chantal Larocque of Paper & Peony is as exquisite in person as she is online. Her passion for flowers and art radiate when she walks into the room. And of course, she is kind and caring enough to help each individual in the class when you attend one of her paper flower workshops.
During her two hour workshops, you get to create 3 different flowers, which need to be chosen ahead of time so that Chantal can bring the proper materials. But she also always has lots of extras on hand if ever you decide you want to change one up. The final look is very customizable with the different colours you can choose from, as well as the accessories such as leaves and vines.
Here's what I was able to make when I attended the Paper & Peony Paper Flower Workshop in November: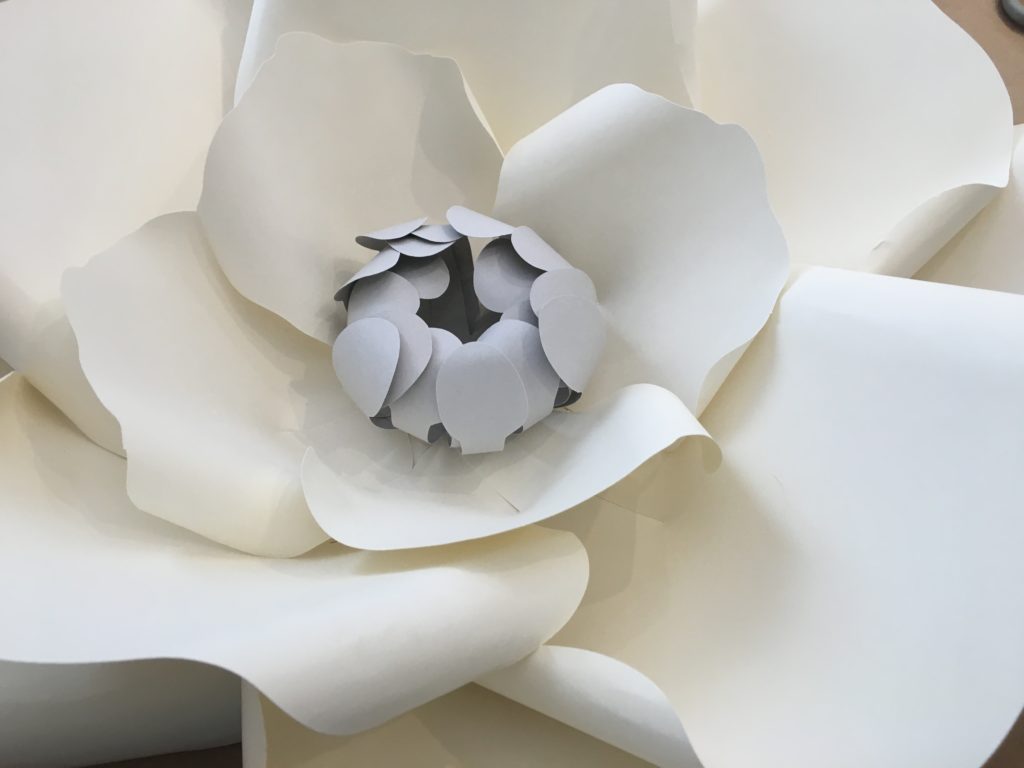 Dodo Leather
If you're looking for quality leather and you want to support local, I highly recommend hitting up Dodo Leather. This Ukrainian couple make a wide variety of unique items – all stitched by hand! I had the pleasure of meeting them at an influencer event earlier this year and I've been using their business card holder ever since. Here are just a few examples of the products they make and sell at Centre Weldon: 
Wallets
Purses
Watch straps
Necklaces
Bracelets
Notebook covers
Coin purses
Cable clips
And SO much more!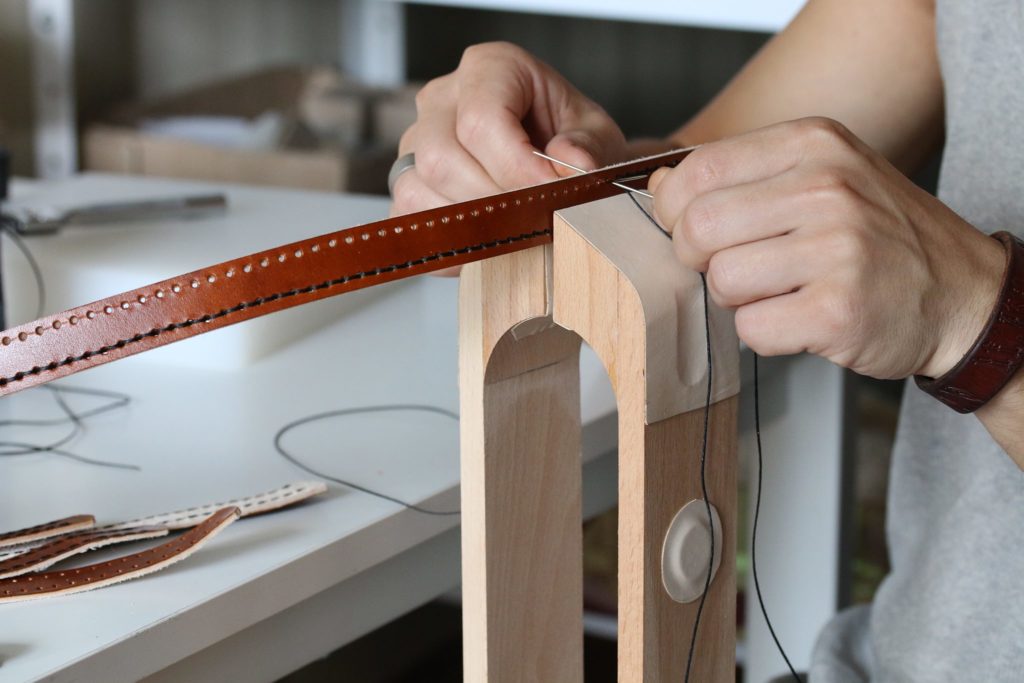 And although I did receive my business card holder for free, this Moncton Gift Guide post is in no way sponsored by Dodo Leather or any other business mentioned in the post. These are local businesses that I wholeheartedly support and encourage you to do the same. 
Stile Fashion & Accessories
I have walked and driven by Stile Fashion Accessories many times in my life, but I only entered for the first time last year. My honest reasoning for not entering was probably because I knew I would end up spending so much money there. Their products are absolutely fantastic, from clothing to accessories, and jewelry too – you will not be disappointed. They are located right next to My Home Mercantile on Main Street so you could save some time and plan to shop at both on the same day!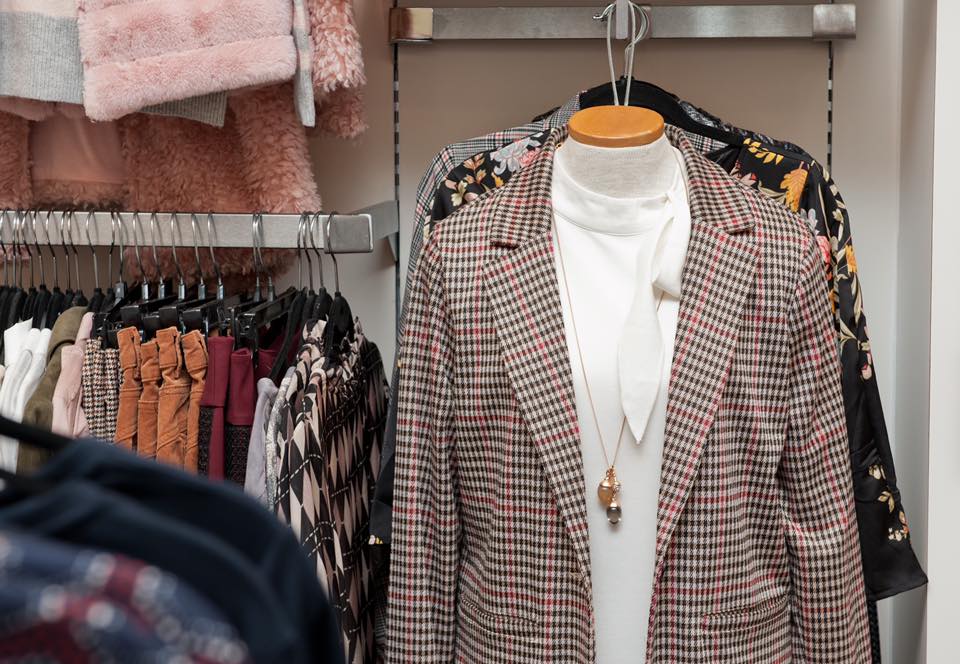 –
I created this Moncton Gift Guide based on places I love here in the Greater Moncton area. None of these business have paid me to write about them, these were all personal choices of places I love. And if you are a close friend or a family member, you may or may not be receiving a gift or two from these incredible local businesses. 😉 
Where are some of the local places you love to shop at? Share them in the comments below!