The hardest part of meal planning is when you aren't home to do it properly. That is the biggest challenge for me. I'm unmotivated to make meals and eat well when I'm travelling. So with my upcoming two-week trip to Toronto, I thought I would take the opportunity to rise to the challenge and meal plan anyway. I'm going to attempt meal planning while travelling!
Accommodations
To be able to properly meal plan when you're travelling, you'll need to have a good accommodation that permits you to make meals. For example, a hotel room isn't ideal because they often do not have the kitchen appliances necessary to make a lot of regular meals. I am very fortunate to be staying in an AirBnB accommodation during our stay in Toronto, therefor we will have full access to an entire kitchen.
Similar Meals
Travel meal planning requires you to think of each meal of the week and see what common ingredients they have. Try to minimize the use of unusual ingredients so as not to buy something you'll have to throw out by the end of your trip. Of course, if you're travelling by car, that might not be an issue. But in my circumstances, I'll be flying in. And I definitely don't want to fly home with some garlic and half of a green pepper.
At Home Meal Plan
For the first three days, I will still be home. Therefor I will plan three meals around what food we have left in the house.
SUNDAY – Spaghetti Squash
MONDAY – Stuffed Pasta Shells
TUESDAY – Fish Tacos
Travel Meal Plan
WEDNESDAY – Restaurant with coworkers for lunch / Cheesy Ranch Potatoes for supper
THURSDAY – Tuna Salad Sandwich for lunch / Rice & Fried Veggies
FRIDAY – Leftovers for lunch / Buddha Bowl
SATURDAY – Leftover for lunch / Leftovers for supper
At Home Ingredients
Spaghetti Squash
Diced Tomatoes
Green Pepper
Canned Mushrooms
Italian Spices
Pasta Shells
Broccoli
Cottage Cheese
Cheese
Tomato Sauce
Fish
Tortillas
Coleslaw Veggie Mix
Miracle Whip
Homemade Baja Sauce Seasoning
At Home Grocery List
Green Pepper
Cottage
Coleslaw vegetable mix
Travel Ingredients/Grocery List
Potatoes
Cheese
Ranch Dressing
Canned tuna
Bread
Small Miracle Whip
Basmati Rice
Frozen Veggies
Small Butternut Squash
Eggs
Small French Dressing
Red Pepper
Cucumber
Avocado
Carrots
Bagels
Milk
Blueberries
Bananas
Orange Juice
Crackers
Granola Bars
Nuts
And from there, I'll be basing next weeks meals off of what food I have left in Toronto.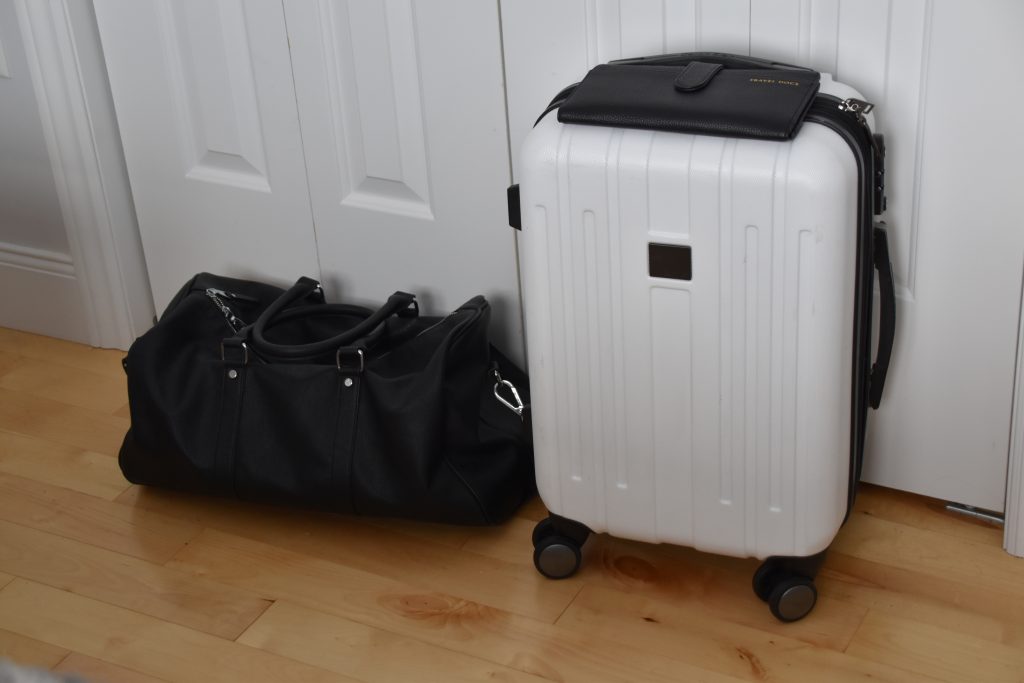 What meals do you like to make when you're travelling? I would love some ideas for next week!