Walls in a home are permanent. What is not permanent is what they look like. They shouldn't have to look old, drabby, or cracked. Unfortunately this does happen sometimes in older or unkept homes. The house we are currently renting has certainly seen it's better share of days. So we thought it would be the perfect opportunity in our Home Makeover for Renters series to show you how to fix up the walls for cheap!
We don't have a great photo of what it looked liked before we started working on it. This is because we would always hide the cracks in the walls with furniture. But you can see a bit of the crack on top of the bookshelf in this photo: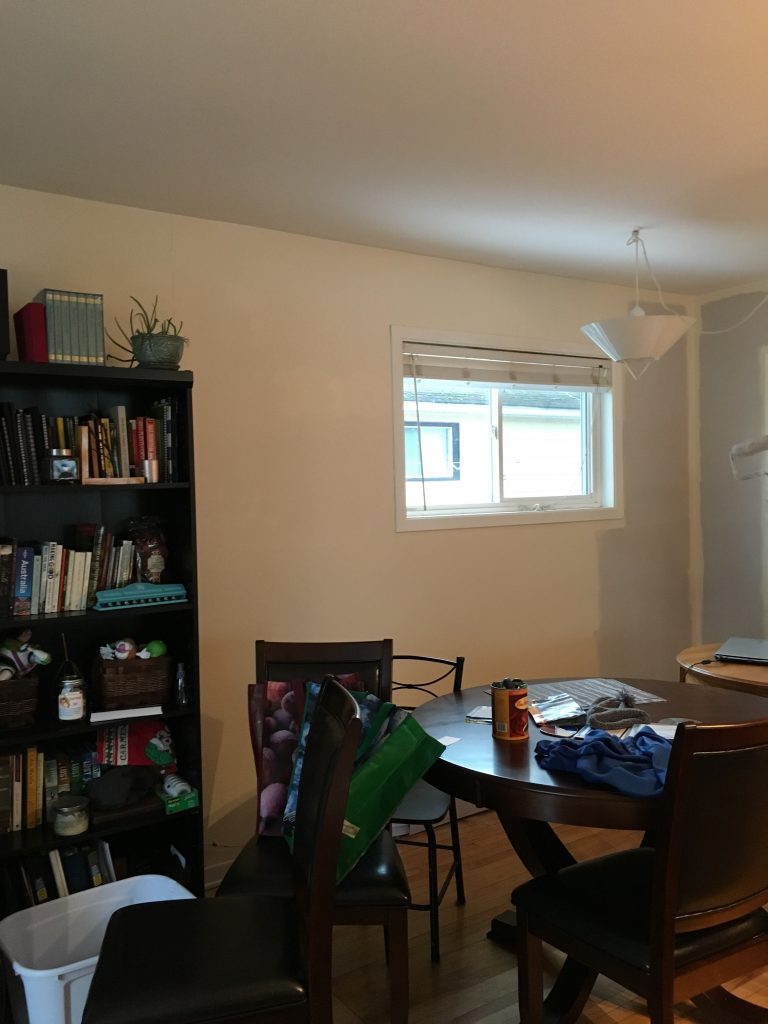 Thank God for Max because I would have had no idea how to fix it. We headed down to our local Home Depot to get some supplies.
What You Need
Drywall Compound
Pole Sander (sandpaper could also do the trick if it's just a small crack)
Scrapper
Shop-vac – it's gonna be messy, so be prepared to clean up all the dust and chipped paint!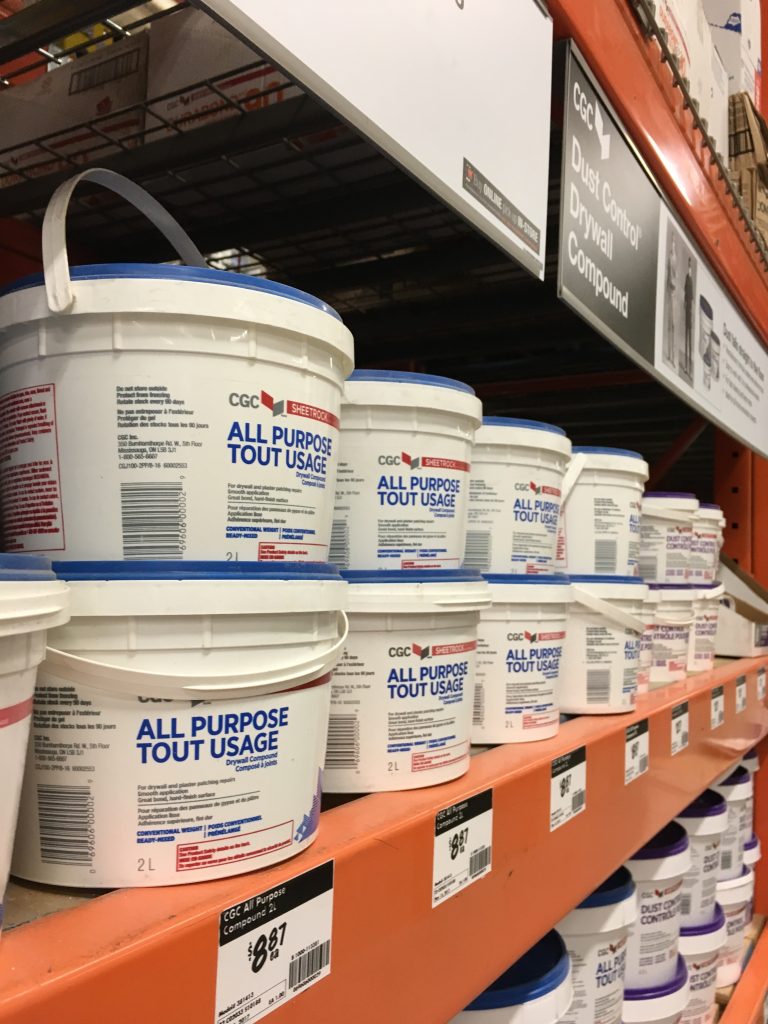 Fixing The Crack
The first thing you need to do is scrape off all the paint in the area you are looking to fix. You need to make sure the drywall compound is sticking to the drywall and not a layer of paint. To scrape it off, we used a Dollarama Scrapper – it doesn't need to be expensive, it just needs to do the job!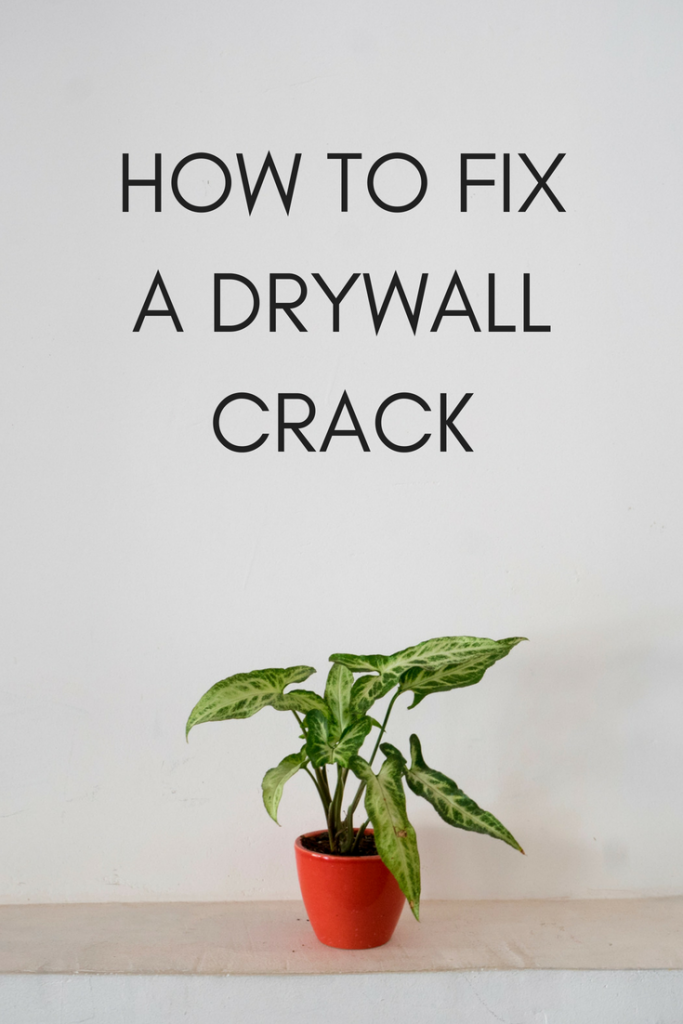 After you've cleared the paint layer(s), it's time to start applying the drywall compound. Max made sure I understood how important it is to apply a thin layer of this stuff. If you apply too much, it's not a big deal, it just creates more work later on when you need to smooth it down.
In the photo below, you can see Max being very meticulous about the amount of drywall compound he is applying to the crack.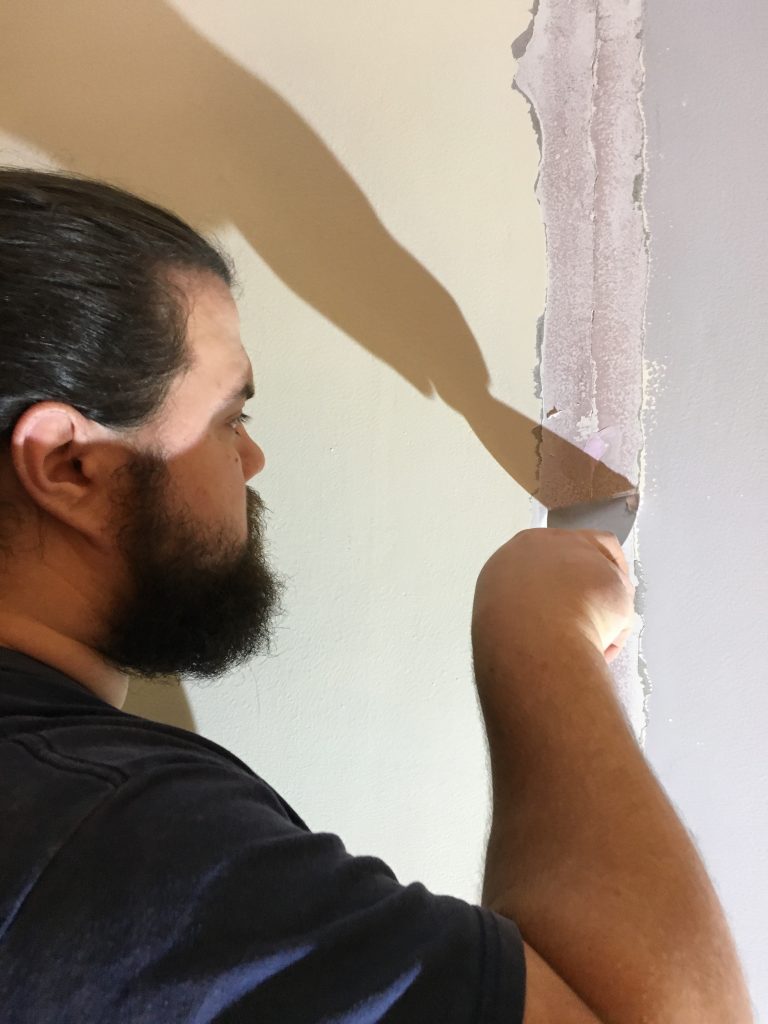 Once the compound is applied, you need to let it dry (read the instructions on the product you're using because dry time may differ). And then the last step is sanding it down. Max applied two coats of drywall compound so it took a bit longer but it will last a lot longer.
Have you ever dealt with cracks in your walls at home? Let us know how you went about fixing it – or if they're still there!