Since we started downsizing we've slowly been learning what our kitchen essentials are. We've been embracing (or working on embracing) a minimalist lifestyle, and that includes our minimalist kitchen. The kitchen is my favourite room in any house, so we had to make sure we knew what our top 5 kitchen essentials were.
Kitchen Aid Mixer
My favourite appliance in the kitchen is by far our Kitchen Aid Mixer. Max surprised me with this as a gift on our first anniversary – and I cried. It's been used at least once a week since then, and that was over three years ago! So it was definitely a good investment and one item that is very essential in our minimalist kitchen.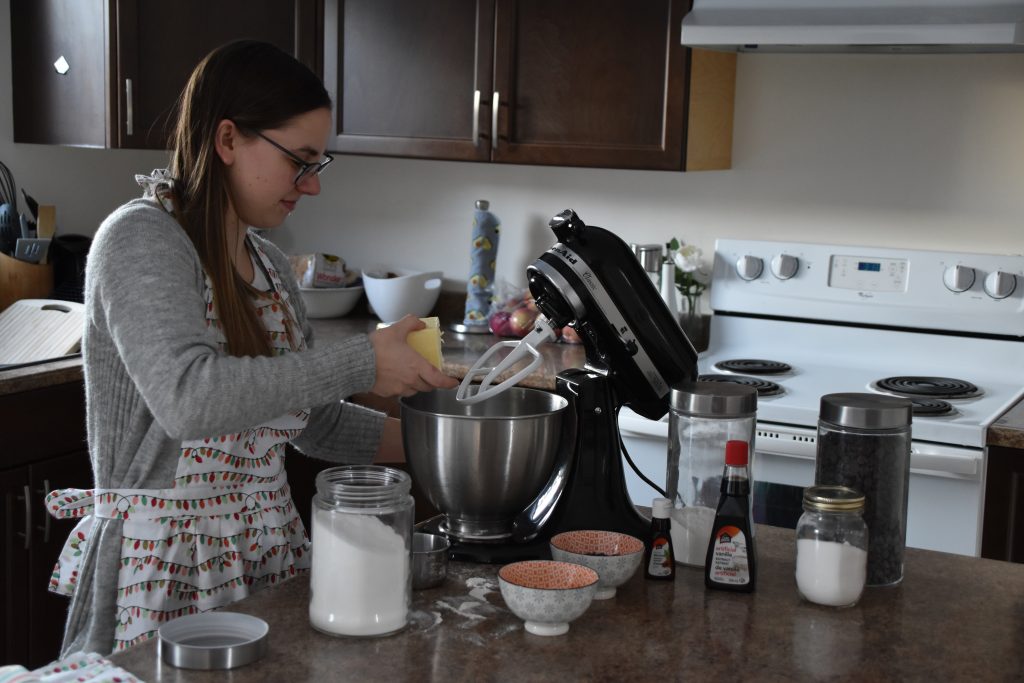 Cast Iron Pan
Our kitchen wouldn't be complete without our fantastic cast irons pans. We have one large and one medium sized cast irons pans. These pans holds their heat and are great for browning food, so Max is the main user as he eats meat. They do require more care, but we think it's worth it.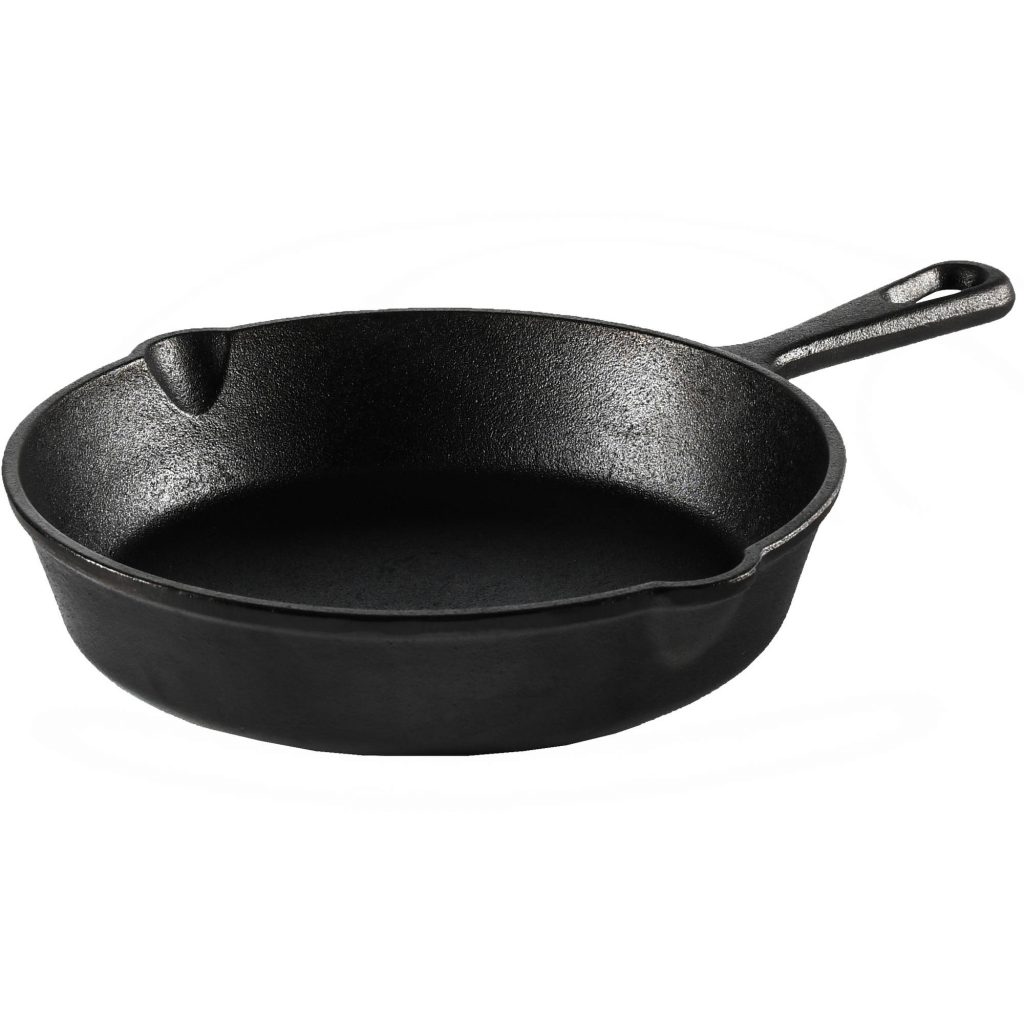 Chef's Knife
I never really paid attention to knives when I first started cooking. And then many years later, I realized the different between mediocre knives, and good quality sharp knives. Although we don't have the perfect set quite yet, one my minimalist kitchen essentials is our chef's knife. Make sure to purchase yourself a knife sharpener to keep it in great condition!
Wooden Cutting Board
I immediately got rid of all our plastic cutting boards as soon as I found the perfect wooden cutting board for our minimalist kitchen. This is one of my must-have items, and I never want to live in a kitchen without one.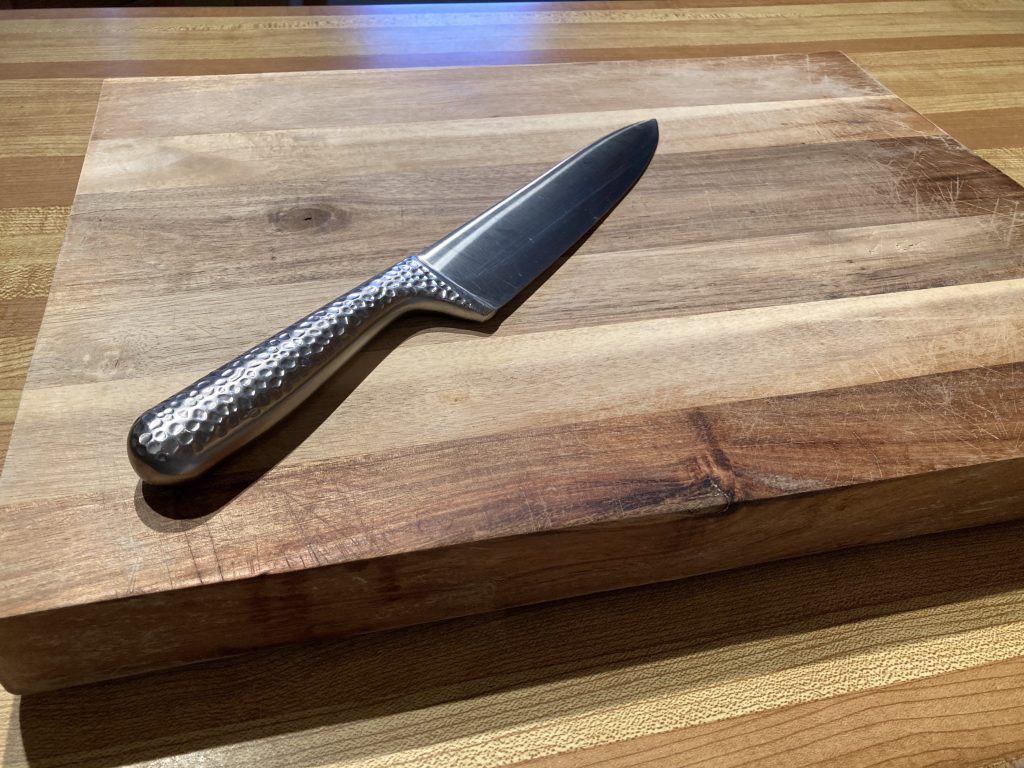 Glass Bowls
I've been waiting to get glass bowls for a long time. Previously, I've always had the stainless steel mixing bowls. But then my friend Jenna MacDonald asked me to host a Pampered Chef virtual party, and that prompted me to get my dream bowls! Now these glass bowls are officially a part my minimalist kitchen!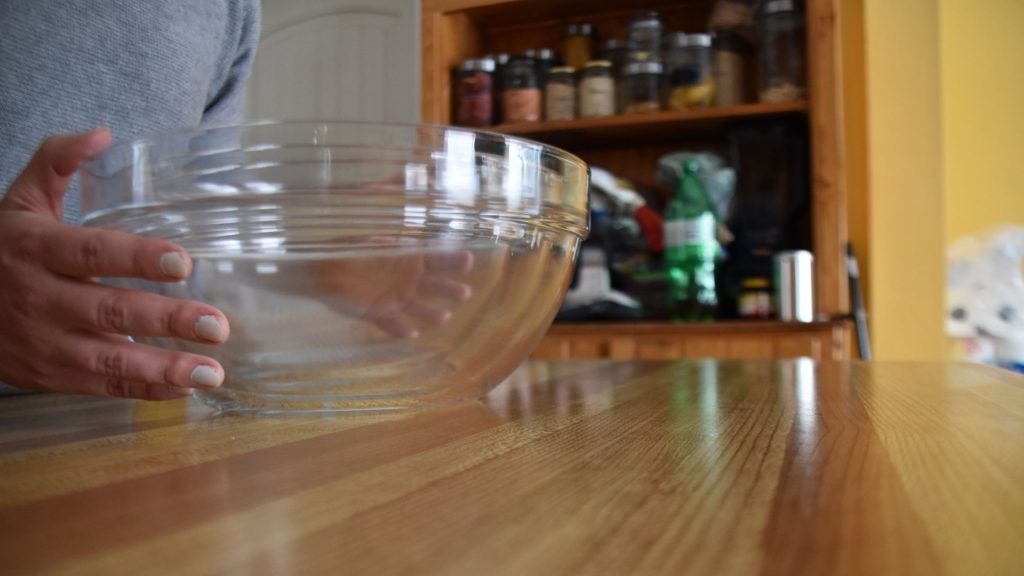 These are just 5 of the kitchen essentials that are a part of our minimalist kitchen. We certainly have more items than just these, but I wanted to highlight the ones I think everyone should have.