I actually met Lisa Stevens' husband before I met Lisa herself. They are the power couple behind Ever After Acres – one of my favourite local businesses here in Moncton. I knew I had to learn more about her when she started sharing a bit about herself over on their website. This incredible woman has been through so much, and has a wealth of information to share. And I'm so very pleased to present her to all of you today.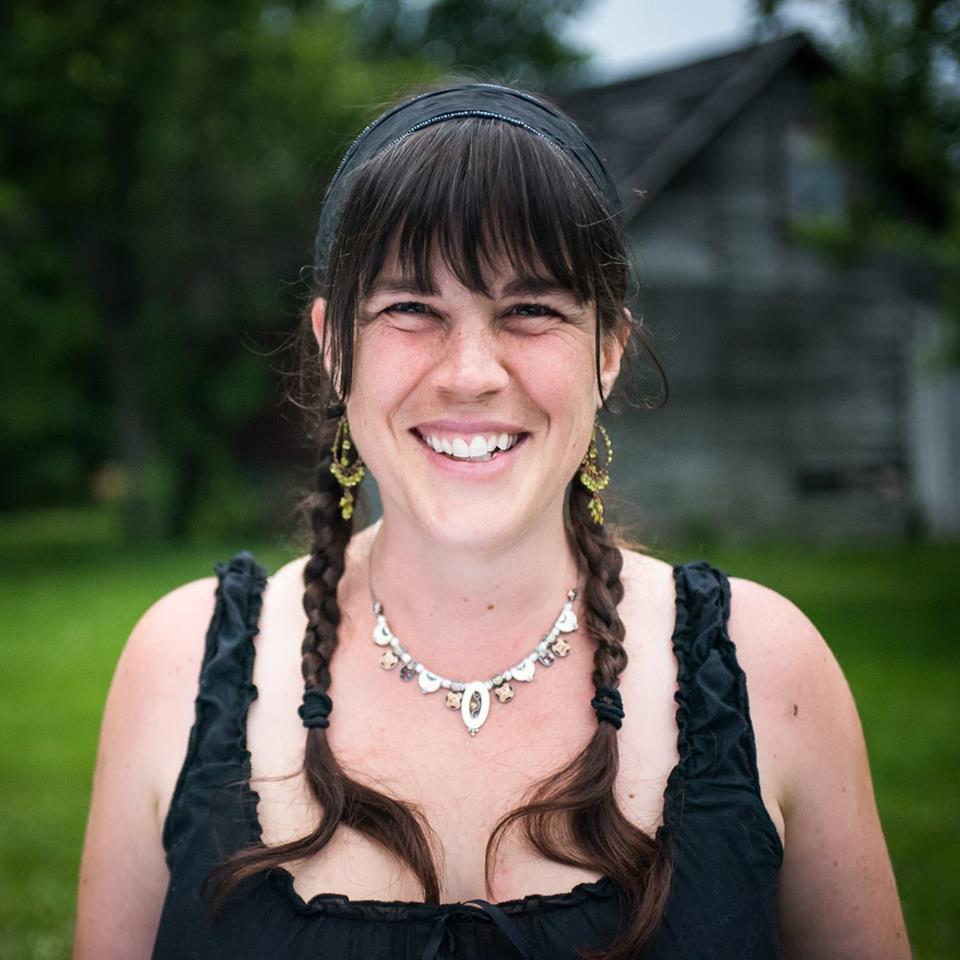 Tell me a bit about yourself.
My name is Lisa Stevens. I grew up in Riverview, lived in Moncton for many years when I got married, and then 4 years ago we moved out to Notre Dame. We bought an old Acadian Farm House with 25 acres and that was the best decision we've ever made in our life. I'm the owner of Ever After Acres. 

What is Ever After Acres?
When I started Ever After Acres, me and my oldest daughter made products like jewelry and skincare products. The business changed through the years. We expanded more into Soap Nuts.
I've been using Soap Nuts for 14 years now. I used to order them from Ontario and sell on behalf of that company. I worked for them for 3-6 months, selling soap nuts in this area. The more I thought about it, the more I wanted to sell these by myself. When the company dissolved, we made the jump and found a supplier. Now we sell them ourselves. 
Can you tell us a bit about PMDD?
Premenstrual Dysphoric Disorder is a hormonal disorder. It's not a hormonal imbalance, it's how your body reacts to the hormones. It's like an intolerance or a sensitivity to hormonal changes. It happens after you ovulate. When you ovulate, your hormone levels change and then your body reacts to that. 
When you experience PMDD, the following symptoms occur:
Anger
Anxiety
Irrational Thoughts
Depression
It's similar to PMS, but much worse.
I've always had problems with my cycle – whether it was too heavy, or too short. I've always had issues. Technically, I was diagnosed with PMDD about 5 years ago. Before that, I definitely had it, but I didn't know what it was. I can look back and we can remember instances where it would impact our lives.
For a lot of women with PMDD, the symptoms are worsened by pregnancy. However, in my case, the symptoms were lessened during pregnancy and nursing. 
How has PMDD affected your life and your relationship with your husband?
I think as I'm getting older, the PMDD is getting worse. When I was younger, it was easier to manage. I think it was easier too because my husband was working outside the home back then. 
When I first had the symptoms of PMDD, he would assume I was unhappy with our marriage, or that he must have done something. He thought it was his fault, or that I was just crazy. Because we're very open about it, even with the children, it has made things easier.
It's definitely been hard over the years. Until recently, we didn't really talk about it. I didn't feel like it was real. I didn't even look it up when my doctor diagnosed me. It's only very recently that we have opened up about it when I started to do some research. I found that so many other women were going through this too, and that was helpful. So I told Ben we should share about it on the blog, from both perspectives.  I thought it would be therapeutic to just talk about it. 
How have you managed to overcome certain obstacles?
It's relatively new. Not a lot of doctors know about it. It's only been known to happen in the Western World.
One of the things I find very helpful was to look at medical websites, see what the medical communities say, and then look at forums of what women with PMDD have to say. A good example would be when we decided we were done having kids, I wondered what would happen to PMDD if I had my tubes tied? The medical community says it shouldn't affect it, but when I read forums, women who have had it done were saying it had worsened. 
It's been said that hysterectomies have been known to help, but it would put younger women in early menopause. Another option is a partial hysterectomy (removal of reproductive organs except for the ovaries), which is what I got done recently.
Alternative medicine such as medical marijuana has been helpful for me, although it might not be for everyone.
Other things that I do to cope with PMDD is to take advice from women who blog about PMDD. One woman said she listens to music in headphones and it blocks out her thoughts (the very overwhelming thoughts). I tried this for a whole day, cleaning and listening to music, and it really helped me get through the day. That's one of my strategies now.  
Talking about it helps, writing about it helps. 
Who inspires you?
This was one that I was a bit stumped on. On the way over here, I asked Ben, "Who do I look up to?" and he said, "Everyone, you're short." 
I like to grab a little bit from lots of different people, but there are three people who really inspire me. My daughters. I feel like because I've had issues, that they would have body issues, but they don't. My middle daughter couldn't care less what anybody thinks, and I'm so proud of that. They all have different personalities. My 11 year old is a very free spirited girl. I've always wanted to be like that, but I'm too reserved. Watching them grow up is pretty amazing. They don't have the body issue that I had when I was their age. I try not to project my issue onto them, and I think, so far, it's been going well. They're happy with who they are, and that inspired me to do the same.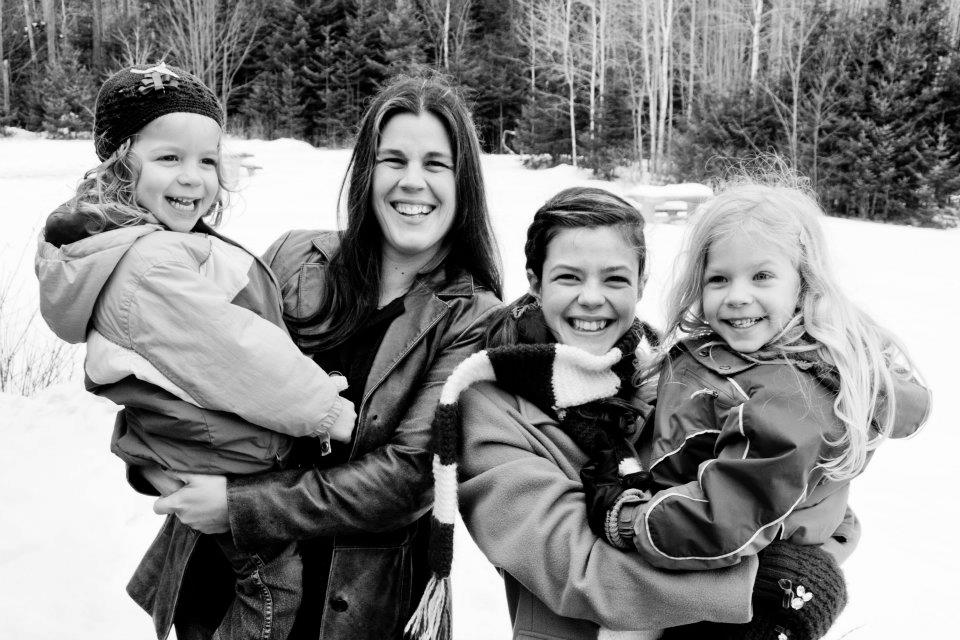 What do you love most about Moncton?
One thing that I love about Moncton is that I feel safe. I always have. I know our crime rate goes up, but I'm not walking down the street thinking someone's going to take out a gun. And even if/when it does happen, it's a big deal. The media… I like that for my children.
What advice would you give to other women?
Do what makes you happy. That is huge for me. Part of it is because I've spent so much of my life being unhappy for stupid reasons. Stop worrying what other people think about it. Ben and I both want to be home. There's a lot of things we can't afford to do because we've chosen to do this, but it makes us happy. There's lots of people who probably think we're nuts, but that doesn't matter. Gotta find what makes you happy and do that, no matter what anybody else thinks. 
How can people get in touch with you?
On our facebook page, on Instagram and we have a blog on our website. 
A huge thank you to Lisa Stevens for sharing so much of herself and her story, in hopes to educate and help others.