In last week's April Monthly Meal Plan, I talked about wanting to eat veggie packed meals. I want to make sure we're eating loads of good, healthy food. And the easiest way to do that is by implementing healthy meal into our weekly meal plans. This week's veggie packed meal plan will consist of a variety of veggies, notably broccoli, tomatoes, mushrooms, lettuce, avocado, sweet potatoes and asparagus. YUM.
Veggie Packed Meal Plan
Stuffed Pasta Shells
Oven Rice & Egg Rolls
Shepherd's Pie
Tofu Black Bean Avocado
Fettuccine Alfredo with Asparagus

Ingredients
Pasta Shells
Broccoli
Cottage Cheese
Cheddar Cheese
Tomato Sauce
Sweet Potato
Black Beans
Tortillas
Salsa
Sour Cream
Avocado
Uncle Ben's Long Grain Brown Rice
Onion Soup Mix
Vegetable Oil
Soya Sauce
Canned mushrooms (or fresh mushrooms)
Veggie Egg Rolls
Cherry Sauce
Potatoes
Cream Corn
Yves Veggie Ground Beef
Tofu
Basmati Rice
Brown Sugar
Fettuccine or Spaghetti
Milk
Cream Cheese
Garlic
Parmesan Cheese
Maple Syrup
Asparagus
Chickpeas
Quinoa or Barley
Vegetable Broth
Coriander
Chili Powder
Cumin
Garlic Powder
Lettuce
Tomato
Grocery
Sweet Potato
Avocado
Cherry Sauce
Potatoes
Yves Veggie Ground Beef
Asparagus
Butter
Strawberries
Frozen Pizza
Tostitos Nacho Chips
Frozen Tortellini in Rose Sauce
M&Ms
I added some items to the grocery list that I purchased today at Costco. Firstly, we bought butter because it was at a very low price (and they are switching brands, which means the price will be rising). Strawberries were purchased as a healthy snack for work days and hungry evenings. Frozen Pizza, Nachos Chips, and Frozen Tortellini were bought because we always keep at least one or two quick meals available for those evenings where everything gets too hectic and we would rather warm something up than eat out. The M&Ms were just a treat for myself because they were on sale. But I'm going to be working on making baked goods at home ahead of time and keeping them in the freezer for when we need a little something sweet.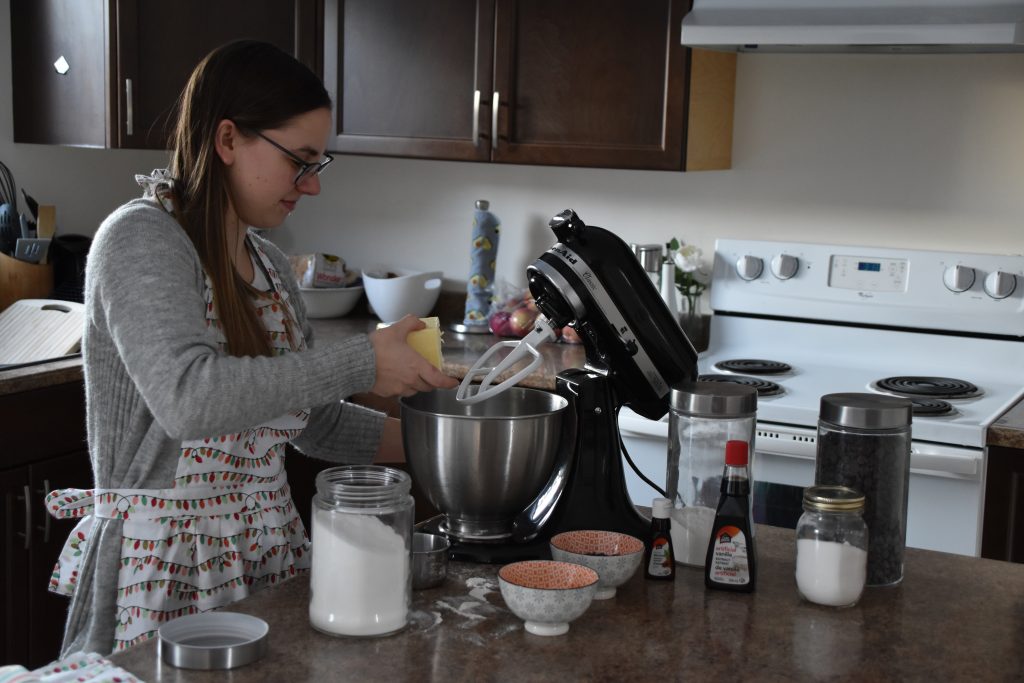 Have any suggestions for other healthy snacks or quick-to-make meals? Let us know in the comments, it's always great to have some new ideas!