I know that some people – ahem, men – sometimes have a hard time figuring out what to buy the women in their lives, be it a girlfriend, a sister or a mother. So I thought it would be a great time to give them some gift ideas since they may not have started shopping yet… and that's OK, because all these gifts are still available for you to get before the holidays roll around!
For the Stylista
---
LEGGINGS
Last week, I decided to make a trip to the CF Champlain mall, to browse through a few stores, look for some Christmas Gifts, possibly spoil myself a tiny bit. And I was happily surprised to find a new store next to the Body Shop –  a leggings store!! Just Cozy is a gorgeous shop that sells very warm and comfortable leggings (and scarves as well). Highly recommend checking them out if there's a store nearby, or worst case, check out their website!
TOQUE
We just got these gorgeous toques in at the Wild Things Boutique – the gift shop found at the Magnetic Hill Zoo. This is the plus side of working as an inventory manager – you get first pick at all the new goodies! I immediately knew I had to have one as soon as I opened the box. These Great Northern toques come in two different colors and are incredibly warm and cozy. You should head on over to try one out, and say hi at the same time! The gift shop is open 5pm-8:30pm on week days and 2pm-8:30pm on weekends.
SCARF
Despite the fact that I do a lot of knitting and crochet, cotton scarves keep calling my name – especially these gorgeous provincial tartan scarves from My Home Apparel! I'm particularly in love with this one – I'm a proud Nova Scotian at heart. ♥
For the Hard Worker
---
SOY CANDLE
I've been obsessed with candles ever since I can remember. From tea light candles to the three wick candles – I love them all. But lately, I have been stuffed up more than I should be, and although it hasn't been confirmed, I'm sure I've started to develop allergies. And you know what's not fun when you have allergies? Burning candles. Fortunately, my step-sister peaked my interest when she asked if I could go look at a consignment shop for her favourite soy candles. Unfortunately, they were sold out and I haven't seen them around since then. However, I did get wind of this amazing new company in PEI – Lighters Candle Company!
MASSAGE
If there's one thing hard workers need, it's a massage. There are so many different options, and you can get gift certificates at almost every spa! My personal favourite is Nakai in Moncton – we actually just booked a couples massage!
RELAX-O-RING
Have you ever been to Saje before? If not, you are missing out! Honestly, almost everything from there would make an amazing gift, but my personal favourite is the relax-o-ring. It's this gorgeous copper ring designed to massage your fingers is very affordable.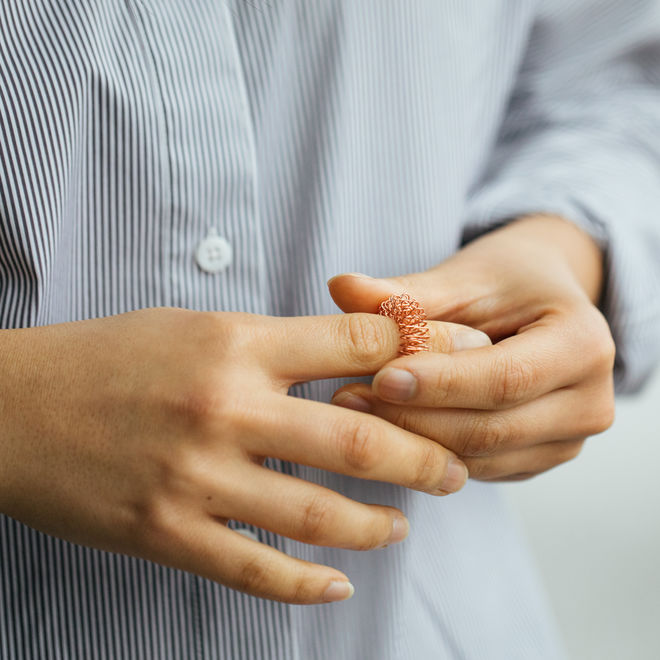 For the Adventurer
---
TRAVEL BOOK
There's nothing quite like receiving a book about travelling for Christmas. It inspires us to dream big or even to start planning! Some of the travel books I received to Christmas are still my favourite (and only) books on the shelf still today. Personally, I love every Lonely Planet book, but you can also go with Fodor as well – both available at various Chapters locations.
JOURNAL
And speaking of Chapters – is it even possible to leave that store without buying a journal or a notebook? Definitely not! So why not browse through their paper section and pick out the perfect gift for that someone who would write on every square inch of every page in there!
PORTABLE CHARGER
I cannot travel anywhere without bringing my portable charger – and I would still love this as a gift! This is something you can also use one more of and they are life-savers! These are available at so many store, but I'll let you know that some good spots to pick them up are at Walmart and Best Buy.
For the Yogi
---
YOGA MAT REFRESHER
You don't understand how long I've been looking for something exactly like this – and did I mention you can buy this from a local company called Mighty Oak Essentials?!
YOGA BOLSTER
Ever since I first went to Shanti Yoga studio, I have been in love with yoga accessories, especially large yoga bolsters! They are SO comfortable and really helped me get into poses that I otherwise had a hard time doing – especially the right way. I haven't found one that I love near by though, so the one I've been hinting at to all my family is this one.
WATER BOTTLE
Stainless steel water bottles are all the rage right now, and they would make a perfect gift for any female in your life – I promise! I don't even care if they already have one, it's always great to have another, whether it be to leave in her gym bag, or at work. You can't go wrong with a nice water bottle. As for where to find them, my favourite spots are Bed Bath and Beyond, and again, Chapters. Home Sense is a great spot to find a better deal, you just might not be able to get the specific color or pattern you want.
If these ideas aren't quite right for that special someone, be sure to check out this blog post about Gifts for the Minimalist in your life, this post about Gift Ideas for Her, or this post about local minimalist gift ideas.
Happy Holidays!