I recently decided to embark on a full-on decluttering journey. Using the KonMari Method, I am going to rid our home of unwanted, unused, or unloved items. I honestly believe that this is a beneficial projet to absolutely anyone who is wiling to put in the time and effort to declutter. The only thing you need to get started is a reason. And our reason is pretty obvious if you've been following our blog – we bought a Tiny House! In today's blog post, I'll be talking about the first category of the KonMari Method which is decluttering my clothes.
Marie Kondo is the author of the infamous book The Life Changing Magic of Tidying Up. It has changed many people's lives, and right now it is flipping our world upside down – in a good way. To begin this decluttering project, I needed to make a plan. According to the KonMari Method, the decluttering has to happen in a specific order.
KonMari Method Categories
Clothes
Books
Papers
Komono (Misc.)
Sentimental Items
All of these categories will have subcategories, depending on what sort of items you have in your home. But you NEED to go through all of your belongings in this specific order.
Decluttering My Clothes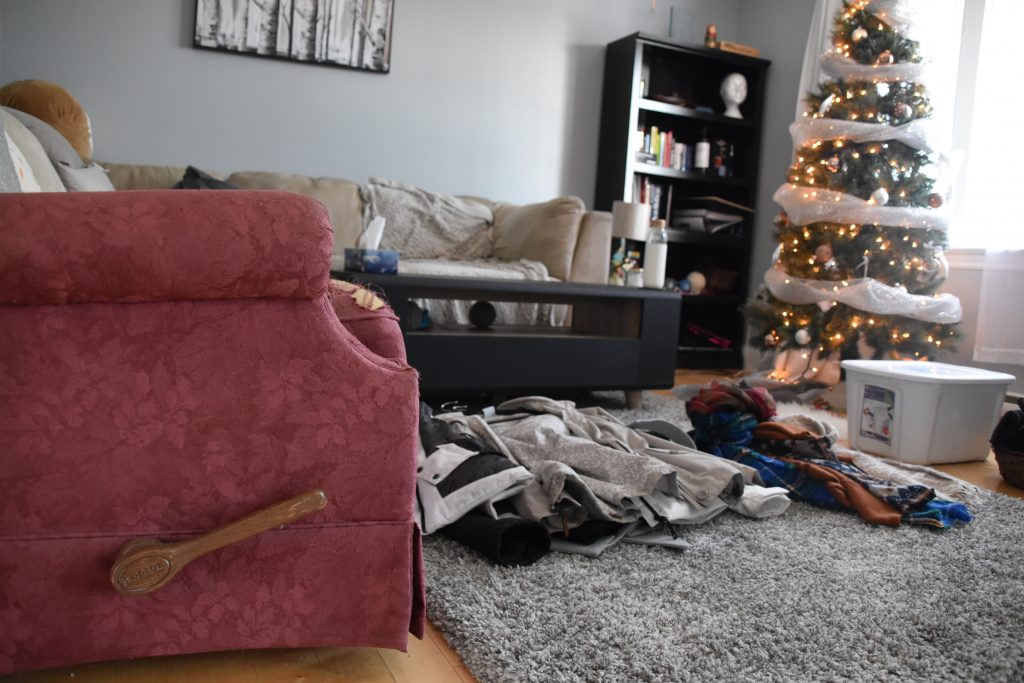 The first category in the KonMari Method is clothing. I started decluttering my clothes in the following order of subcategories:
Tops
Bottoms
Dresses
Undergarments
Jackets
Scarves
Seasonal Items
Hats
Boots
Costumes & Other Clothing Material
It took two days to get through all of the items, but I made it happen!