If you haven't checked out the complete list of Books to Read in 2018, you need to head over and get excited about all the great reads! And if you also haven't seen it, I did my first Book Review of the year last week about Clear the Clutter, Find Happiness by Donna Smallin. This current book review is on The Complete Book of Home Organization.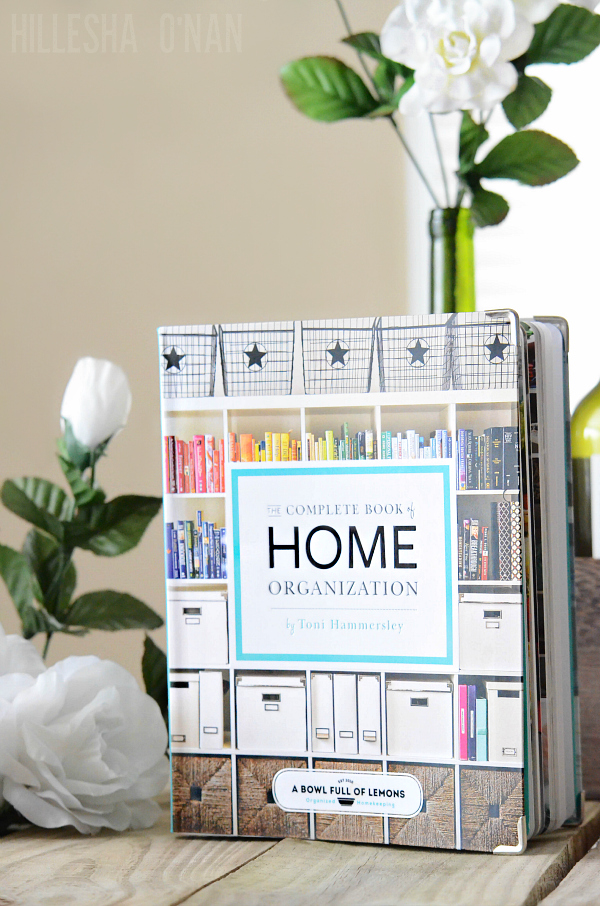 Review
This week, I wanted to take the time to reflect on the second book I finished in this new year – The Complete Book of Home Organization by Toni Hammersley. I got this book from the library at the beginning of January and was excited because I really liked the look of the book, especially the cover design. Although I have to admit that I was a bit disappointed throughout the read – and I feel bad saying it because I think that it was due to me having high expectations.
Home Organization By Space
Despite saying that, the book itself still had a lot of good information and more detailed tips than other decluttering and home organization books that I've read. I really love how the book is divided into sections of home spaces, so you can jump ahead if you want. I actually jumped to the Living Room section before starting the book because we had a radio interview scheduled at our house and I was planning on talking to her all about cleaning the Living Room space since I was doing some downsizing in there already.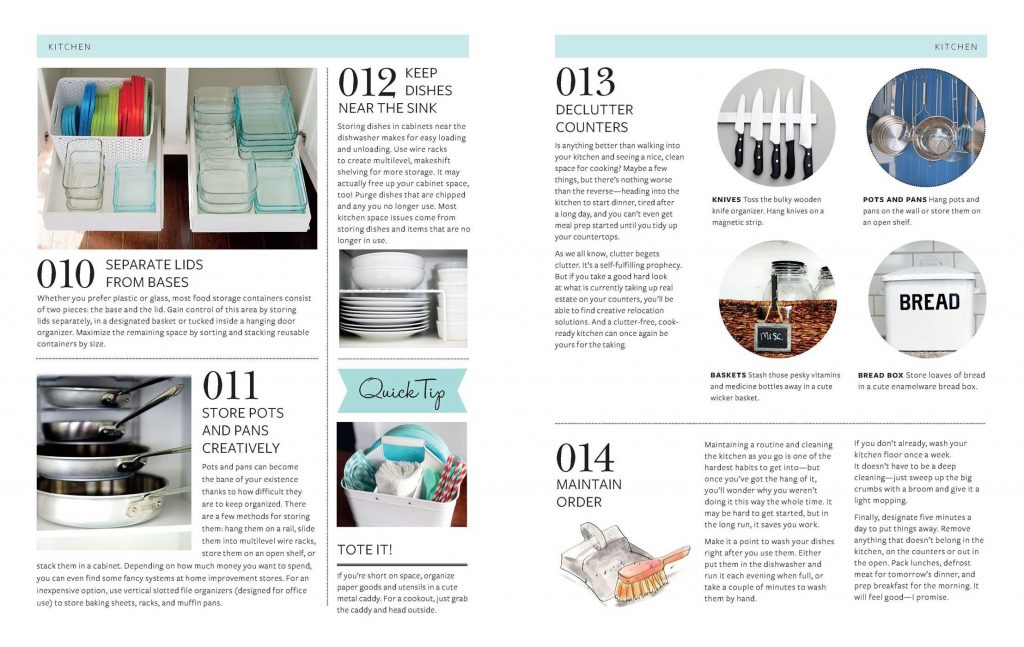 Another thing that I like about this book is the use of photos – it's almost like being on Pinterest, but all inside of a book! It's helpful to give inspiration, but also to explain what certain tips mean, because I felt like sometimes it was unclear what she meant until I looked at the photo. But maybe that's just me.
Recipes Included
It is a very complete book though, I will admit. It really covers every area in the house, include a lot of spots we don't have in our home. I was surprised to find things like homemade recipe for laundry soap and tips on what products to use for certain tasks.
All in all, I would say that I didn't learn much new information by reading this book, but I am glad I got through it and I think it would be really helpful to people who are looking to go through every section of their home to declutter and organize. And if you haven't read a bunch of other similar books, you will probably learn lots of new tips and tricks!
The Complete Book of Home Organization
Toni Hammersley
★★★☆☆
Recommended for Decluttering & Home Organization Beginners
If you liked this post, you might also like: