Thank you for clicking on Tiny Adventure's Journey About Us page! We're so happy you want to know more about us!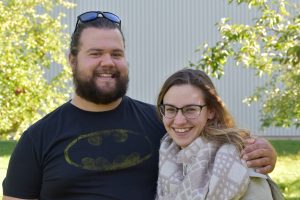 Tiny Adventures Journey is a project created by Max Bernard & Carmen LeBlanc to document their life in planning, building and living in a Tiny House. This couple has been together as of September 2015, where the idea first came to them to create this project.
The project itself finally started to become real in 2017 when Carmen got into writing and blogging a lot more seriously. Carmen & Max started purchasing equipment to film videos to document their build, and other various relevant information about their project and about their life.
Part of the journey mentioned in the title is all about what goes on day to day, and it's our goal to share that with you all. We will be talking about lots of different topics, both good and not-so-good. We cover subjects such as DIY projects, meal planning, finances, frugal living, decluttering, sustainability, minimalism, travel and so much more!
Carmen does most of the writing, and Max will be the one featured in most of the videos. We're really excited to share our journey with you, and we hope you'll stick around to read all about it.
CARMEN LEBLANC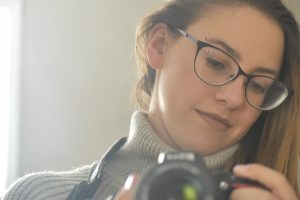 Young 27 year old woman, originally from Chéticamp, Nova Scotia. This Cape Bretoner is as fierce as she is savvy. Among her favourite hobbies are saving money, travelling, and of course, writing. She graduated with a Bachelor's Degree in Music from Université de Moncton, here in Moncton, in 2014. Since then, she has been working in various locations but is hoping to one day open her own business – a Zero Waste grocery store.
MAX BERNARD

Max, originally from Charlo, New Brunswick, is your typical Canadian – bearded plaid-jacket wearing jack of all trades. His frequent use of Eh and Sorry are also dead giveaways. After having graduated from a wood working program in 2010, he traveled abroad to do a work term before coming back to Canada. Since then he has done some work both in the East Coast and in the West Coast. He even drove all the way from Alberta to New Brunswick without stopping overnight. He's a trucker at heart, but he is most looking forward to designing and building his Tiny House, which he has already decided will be named Big Tiny.