I'm sure you are all aware that Max and I are in super saving mode. This means that we aren't planning any trips this summer. And we even got some part time jobs to try and save even more money. But we are managing to squeeze in two quick trips in the two coming weeks. And this means our meal plan will be slightly different than usual.
Eating on the road is so hard to do well. That is unless you plan it very well and don't mind eating packed lunches in the car. Our plan is to pack one meal – sandwiches of course – so that we can go out to eat at a new restaurant at least once during our trip.
This coming week will be our first trip and we are so excited to be Cape Breton bound! Not only will we get a chance to visit my dad's family, but we will also get to experience something pretty amazing. I won't ruin the surprise though, stay tuned for another blog post next week to learn all about it! But if you're super curious, you can go check out our Instagram account for behind the scenes videos on Insta Stories!
Given all that's going on, this is what our meal plan is going to look like for next week.
Meals
Supper with Family in Sydney
Spaghetti
Restaurant
Tuna Casserole
Cauliflower Wings & Fries
Shepherd's Pie
Macaroni Casserole
Ingredients
Spaghetti
Tomato Soup
Macaroni
Tuna
Cream of Mushroom Soup
Peas
Milk
Cheese
Cauliflower
Flour
Garlic Powder
Onion Powder
Paprika
Butter
Hot Sauce
Potatoes
Cream Corn
Yves Veggie Ground Beef
Diced Tomatoes
Grocery
Tuna
Cauliflower
Potatoes
Cream Corn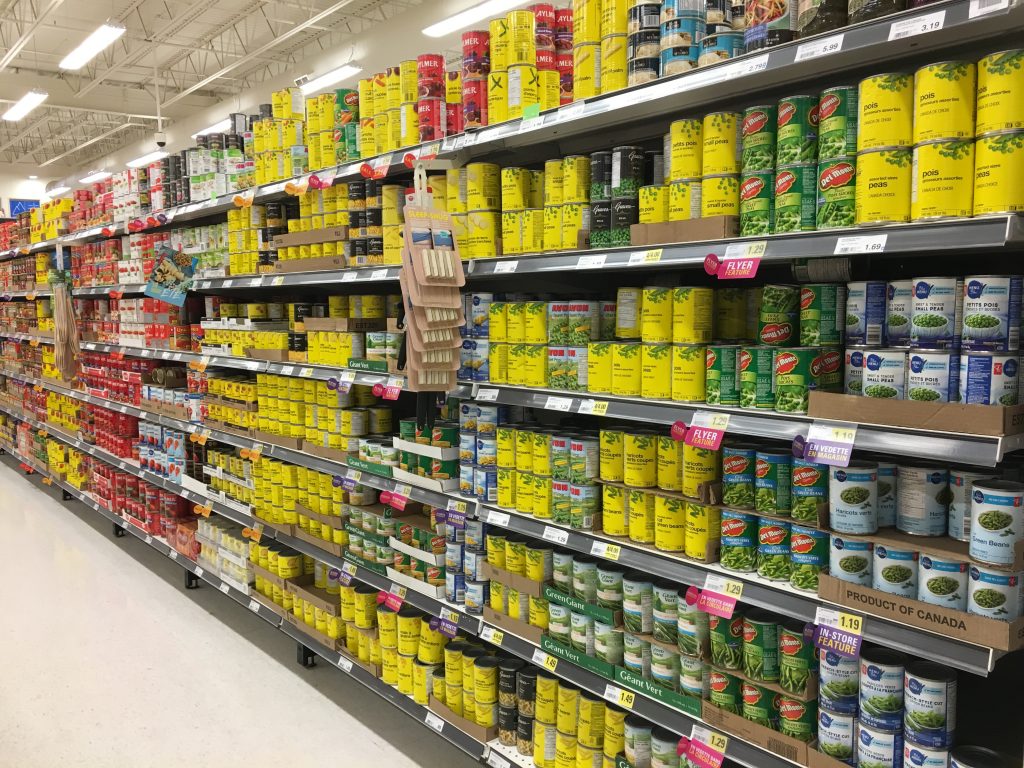 Given that we won't be home the first three days of next week, we decided to wait to do the grocery on Tuesday. That way the cauliflower will be fresher and won't rot away in our fridge. But if I had to guess, I'd say our grocery budget for this meal plan will probably come up to $25 or so. We'll be purchasing our tuna and potatoes at Costco, our cream corn at Superstore, and our Cauliflower from Tomavo.
What meals are you making this upcoming week? We would love some new recipe ideas so leave us a comment below!