Meal planning is one of the easiest ways to save money. It also helps to cut down on food waste. And today, I want to share with you a No Spend Meal Plan. This weekly meal plan consists of 7 meals for which we have most of the ingredients. You'll probably notice that a lot of the meals have similar ingredients, and that is done on purpose to make sure we are using up all our perishable goods.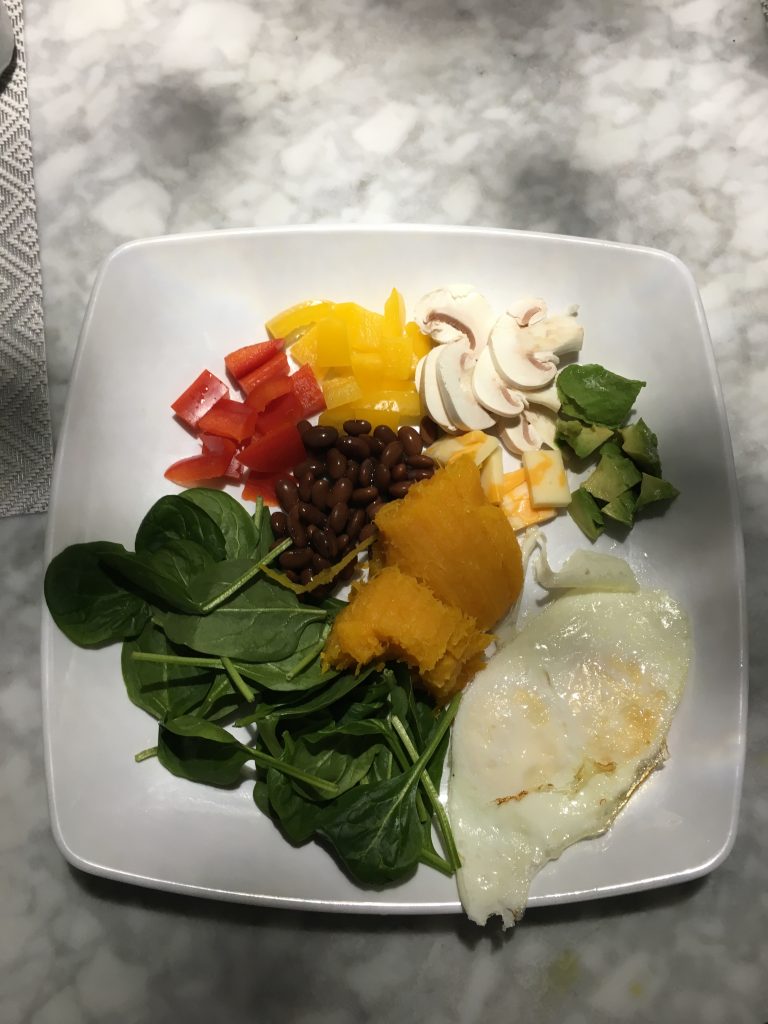 In case you haven't been checking out other meal plans, here's how it works. There are three different lists. The first list is of all the meals, the second list is of all the ingredients (without repeating any, even if they appear more than once), and the last list is our grocery list. You'll notice some ingredients are in bold writing – and that's to indicate we need to put it on our grocery list.
No Spend Meal Plan
Corn & Hamburgers
Spaghetti
Buddha Bowl
Shepherd's Pie
Baked Fish with Rice & Veggies
Fettuccine Alfredo
Frozen Lasagna
Ingredients
Corn (provided by group organizing the corn boil)
Hamburgers
Buns or Bread
Spaghetti
Diced Tomatoes
Tomato Soup
Tomato Paste
Canned Mushrooms
Yves Veggie Ground Beef
Onion
Garlic
Green Pepper
Black Pepper
Basil
Rosemary
Oregano
Bay Leaf
Butternut Squash
Eggs
Leftover veggies
Salad dressing
Potatoes
Cream Corn
Frozen Fish
Rice
Frozen or Leftover Vegetables
Cream
Cream Cheese
Parmesan
Maple Syrup
Frozen Lasagna (cooked last week by Max)
Grocery List
Buns (or more bread)
Milk
I might purchase another item or two to add to the grocery list so that I can use some of our PC Optimum points that we've accumulated.
As for next week's no spend meal plan, please feel free to leave some easy meal ideas in the comments.