The time has finally come to talk about our living room closet! Seriously, I hated that thing when we first moved in. I could not for the life of me figure out how to maximize using the space it provided. It had two half-sliding doors, lots of awkward shelving on the left hand side, no rod, and worst of all it was just randomly in the living room no where near the entrances.
Fortunately, I had some great help brain-storming ideas as soon as I started on our Home Makeover for Renters project. I can't even recall who gave me the specific idea to redo the closet, but it must have been a combination of Max and my friend Catherine.
Here's a really poor-quality photo of what it looked like before: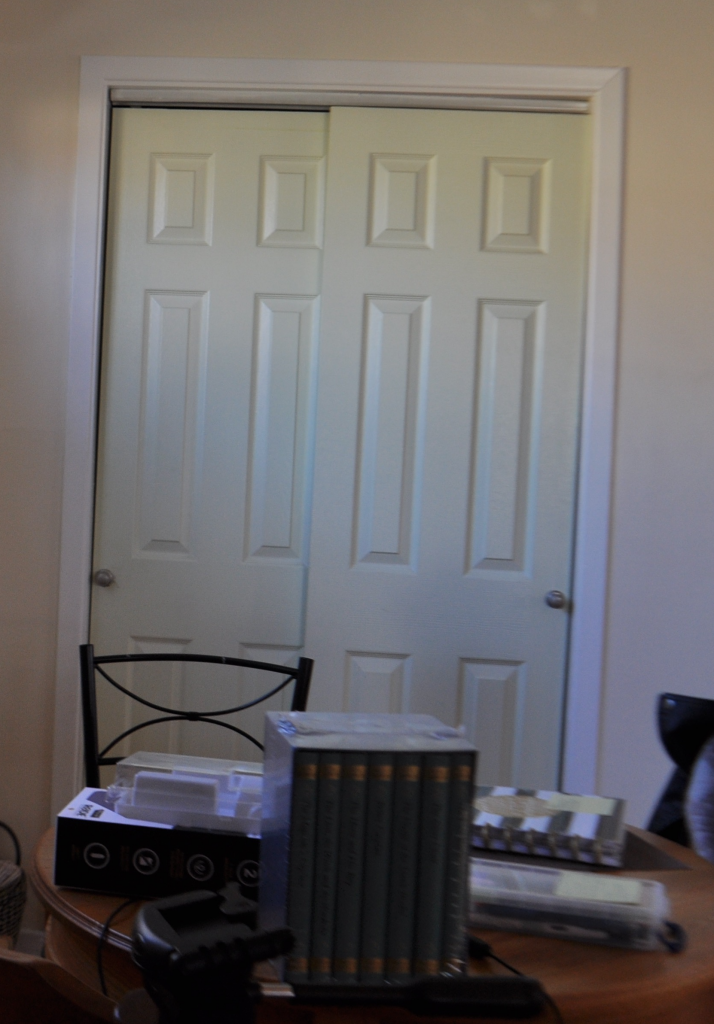 I really need to start working on better "Before and After" shots. The above photo was just cropped form a photo I took during one of our many downsizing days.
And here is what the inside of the closet looked like: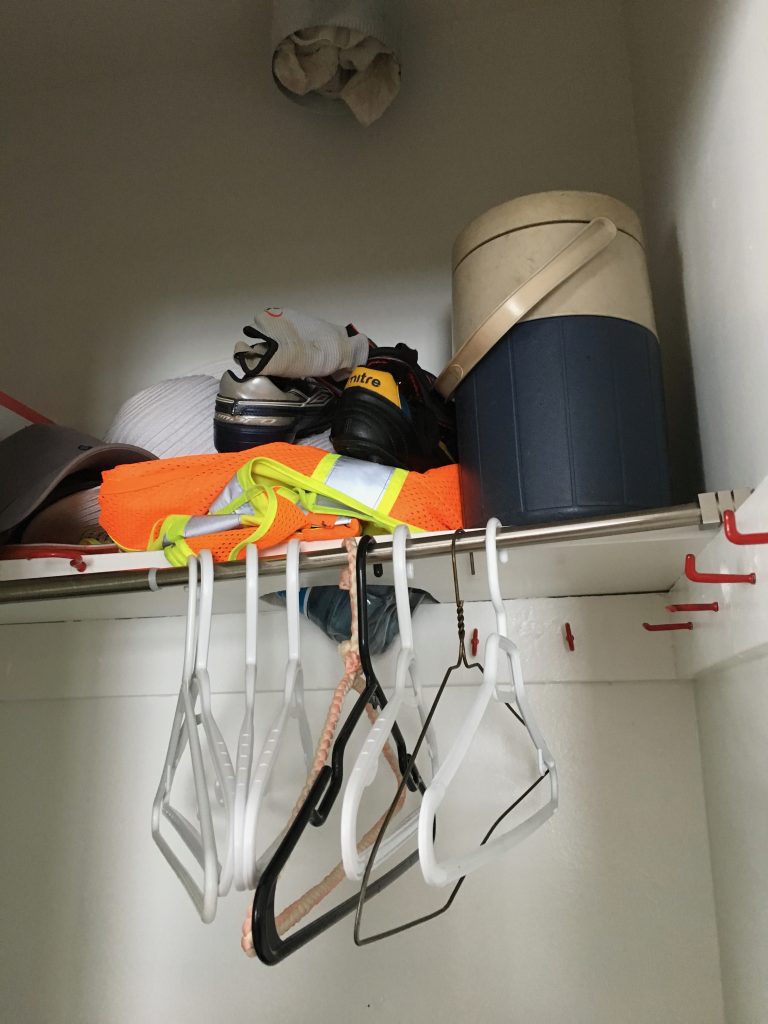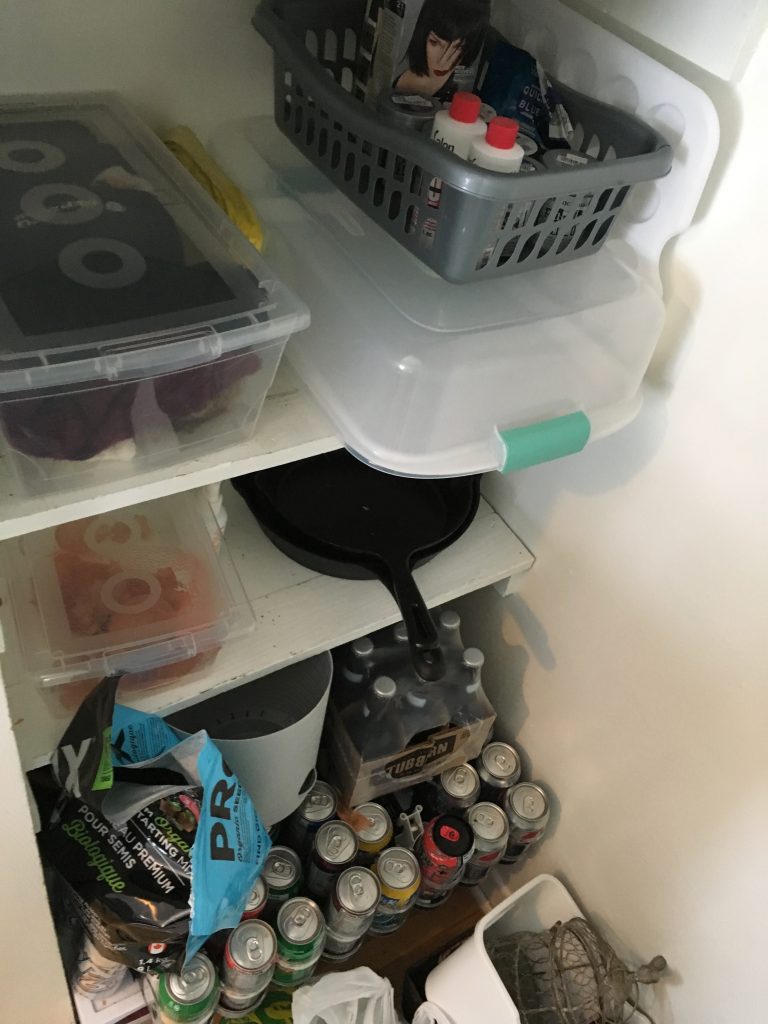 Our plan
Remove the doors and replace them with nice curtains
Declutter the entire closet and get rid of anything that we don't want or need anymore
Clean the entire closet from top to bottom
Buy an actual closet rod
Get some nice sturdy hangers for our coats
Replace the red hooks with an aesthetically pleasing feature
Give everything a proper home in the closet
Here are a few shots of the process: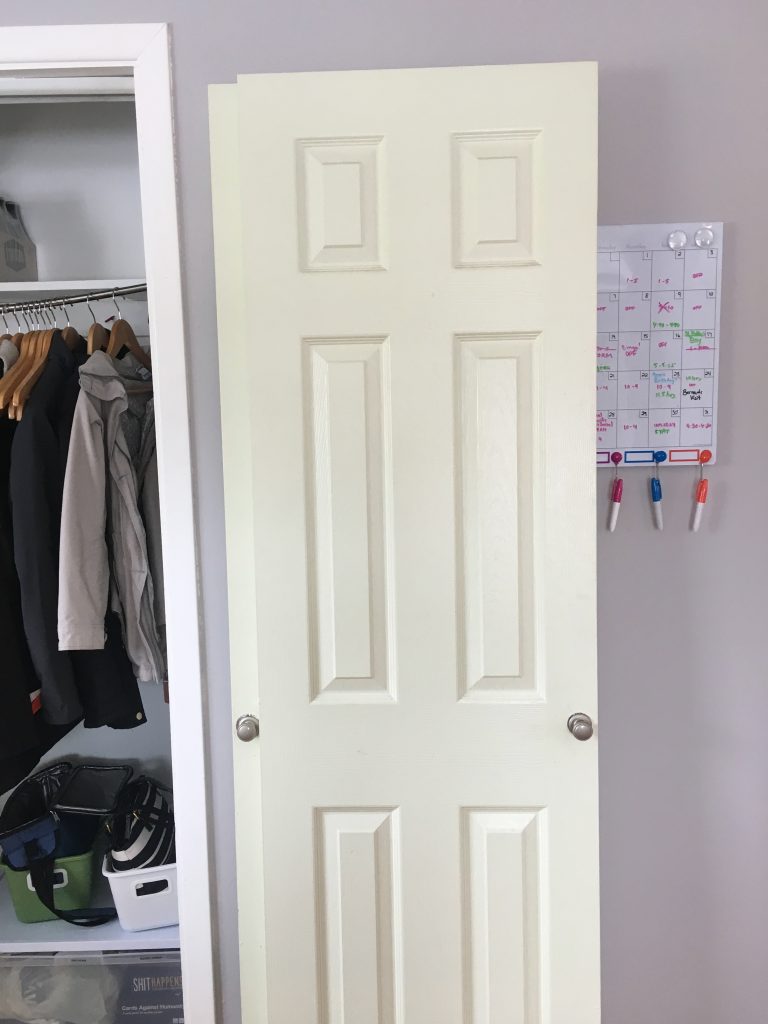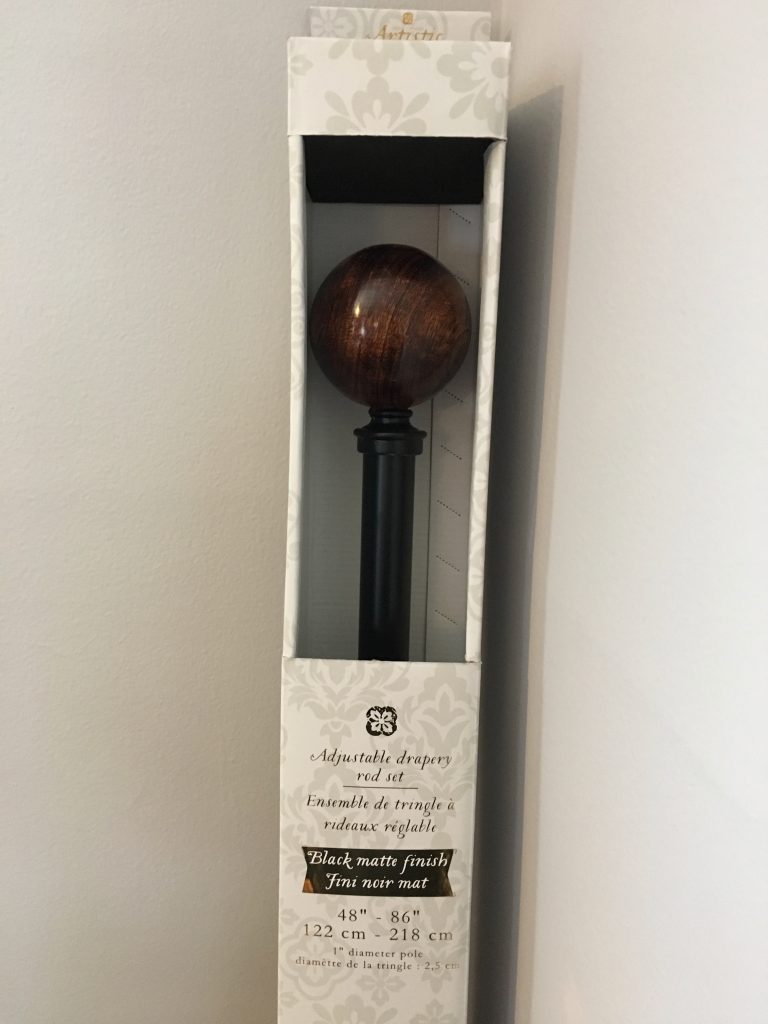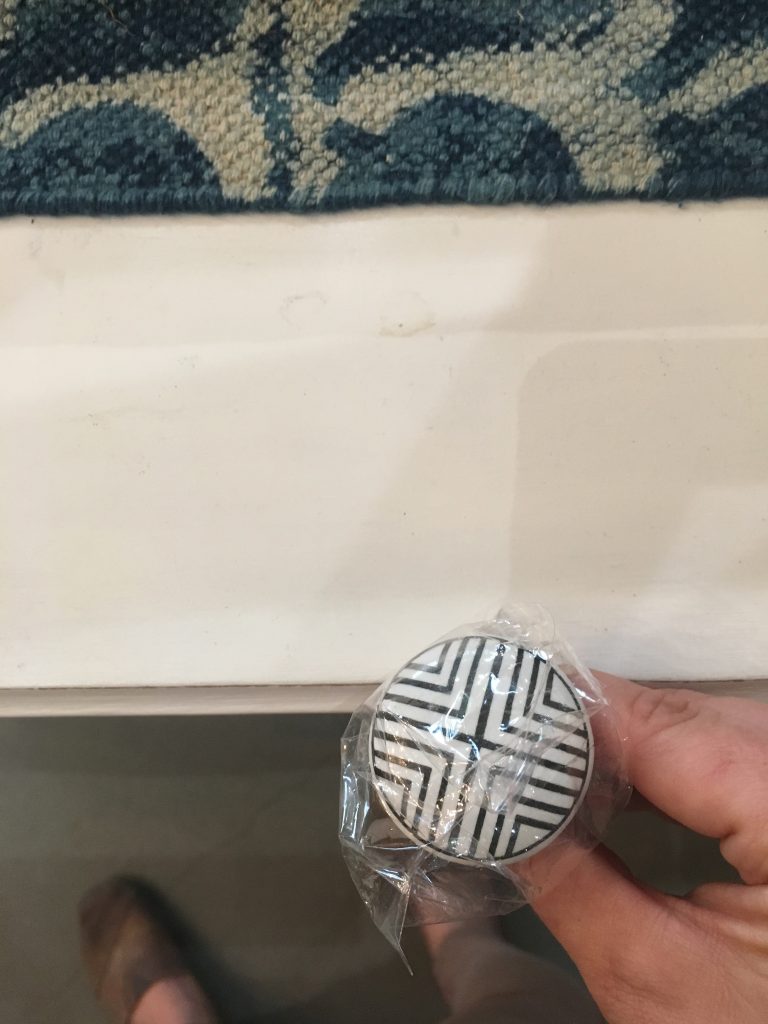 Do you have a closet like this in your home? If so, what have you done to make some big changes to improve the look and feel of your home? Let us know in the comments below!