If you're from the Greater Moncton Area, you might have heard of the rebranding that recently happened with Danielle Gauvin's stores. These sustainable and wellness shops certainly stands out in the community, all thanks to Danielle's dedication and passion towards her business. Without further ado, let's chat with Danielle Gauvin, owner of The Wellness Exchange in Moncton & Dieppe.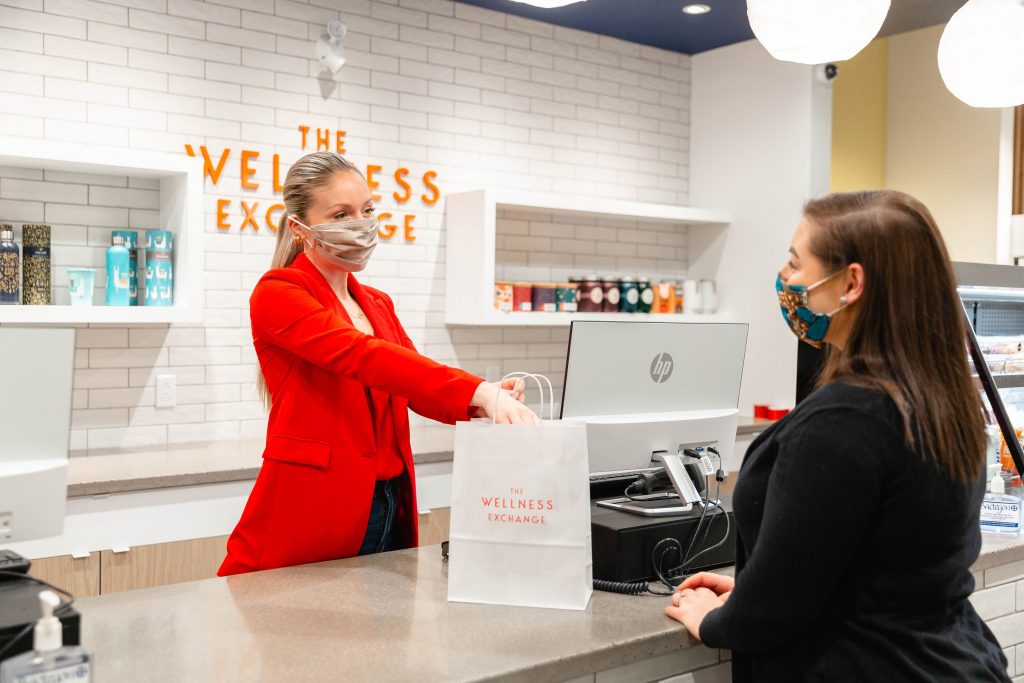 Tell me a bit about yourself.
My name is Danielle Gauvin. I grew up in Riverview, then I moved away for 10 years, for schooling and work. I studied public relations (PR) and I worked for the Halifax Chamber of Commerce and Charlottetown Chamber of Commerce after having finished my studies.
I had always been interested in owning a small business. Working for the Chambers of Commerce was really eye opening – I was able to learn so much about what it means to own a small local business.
When I saw Sequoia Downtown go up for sale, it was like the stars were aligning. I met with the owner for 8-9 months and made the leap and bought my first store – that was five years ago.
[Danielle has now rebranded her two stores and is the owner of The Wellness Exchange!]
What is The Wellness Exchange?
[The Wellness Exchange] is a natural and organic wellness store. We are a preventative wellness store. Everything that we sell and everything that we do is to prevent disease or issues to happen. We focus on prevention versus treatment. We really take the time to look at ingredients – we want to give our customers the best.
We have a holistic nutritionist on staff 7 days a week, which is just one of the great resources we have for the community. That person can provide health advice, and make that first step in improving oneself mentally and physically. This is completely free to access.
Preventative health is extremely important. Two out of three New Brunswickers live with chronic illness, and those are things that are preventable. We're here to educate and to help our community feel better.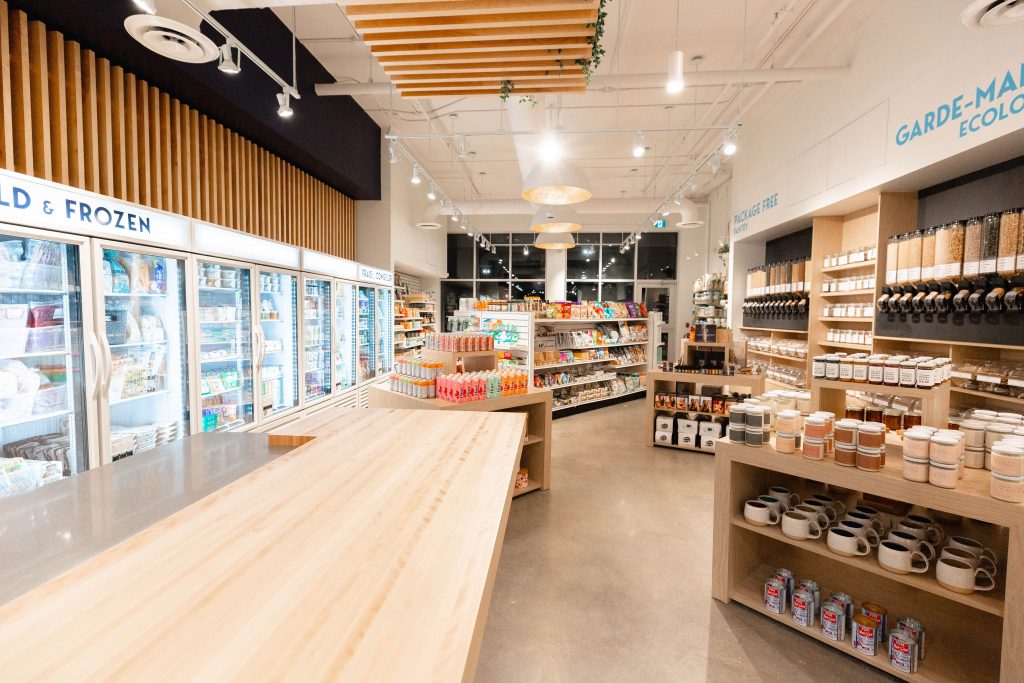 What do you love most about Moncton?
I really love the size of Moncton, and the incredible sense of community. When I'm at my store or I'm walking around, I'm bumping into people I know, seeing familiar faces. We know each other, we know each others families. There's a strong sense of community, therefor a strong sense of wanting to help each other.
How do you balance your work life and your personal life?
It's extremely hard when you're a business owner. When I get home, no matter what time it is, I try to take an hour or two to myself – even when I want to be on my phone, social media, contacting the stores – I just make sure to take time away from work.
At the beginning, I was at the stores all the time. But then I realized the stores are going to survive, even if I'm not there. Realizing that your own health is just as important as your business is key. You can't run a business if you're sick. Also, once I got my dog, that forced me to take time away from the store, since I had to be home to take care of him.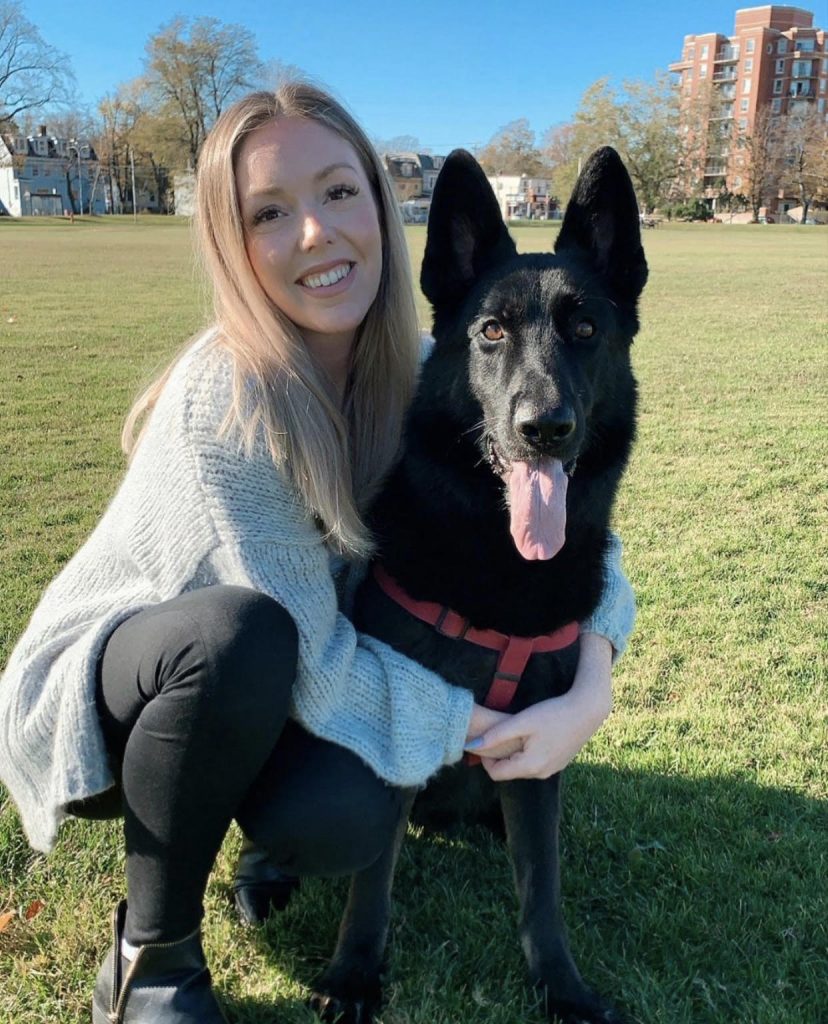 Who inspires you?
To be honest, I would say that I was very lucky to grow up in a family of very inspirational people. Grandfather, aunt – famous playwright – my mom, who was named top 100 powerful women in Canada, my dad for this drive and being a an entrepreneur himself. I've come from an amazing inspirational family. I was born with that gene to own my own business and go for it – it's in my blood.
What is one of the biggest challenges you've had to face?
Being a young female entrepreneur is both my biggest challenge and a blessing in disguise. You get a lot of credit and acknowledgement because you're so young, but that also comes with a lot of doubt. Maybe others can relate – you almost always have a chip on your shoulder. There's a lot of negativity associated with that. You feel disrespected because of age and gender. Some comments come forward, like "How could she buy that business, she's so young!" or "Her background is in public relations, not business…"
I think that young female entrepreneurs travel with a different kind of baggage. You need to stand your ground and show people what you can do. When I initially meet people, they're a bit surprised to see that I'm the owner. But once they're speaking with me, they realize I know my stuff/my business. This is a challenge that I deal with on a regular basis.
What advice would you give to other women?
I've always been a very opinionated person, and I think that people have always appreciated that about me. A lot of women (and maybe men too) are scared to voice their opinion. So what I would say is… don't hold back. If you have something to say, say it. Even if people judge you, it doesn't matter because you said what you had to say. Even though it makes you uncomfortable, most of the time it results in something great. Have an opinion, and share that opinion.
You can follow Danielle Gauvin's business, The Wellness Exchange, on Facebook, on Instagram, and online. Make sure to visit them in person at 200 Ivan Rand Road in Moncton and 550 Gauvin Rd in Dieppe.