It's Sunday and this week in our Sunday Mornings in Moncton series we want to share what to do and where to go in Moncton during the month of August. There are so many great event and activities happening in and around the area, we're going to try to include as much as possible! If you think that we missed something very important, please let us know.
C'est dimanche, et cette semaine dans notre série Sunday Mornings in Moncton, nous voulons partager ce qui se passe à Moncton pendant le mois d'août. Il y a tellement d'évènement et d'activités incroyables qui ont lieu dans la région, donc nous allons essayer d'en partager autant que possible. Si vous remarquer qu'il en manque, n'hésitez pas de nous le partager.
What To Do in Moncton // Quoi Faire à Moncton
This August is a particularly special month. In case you hadn't heard, the Congrès Mondial Acadien will be taking place in South-Eastern NB and PEI, which means loads of festivities will be happening in Greater Moncton! We are very excited to be celebrating our Acadian heritage, and even more excited to share it all with you.
On top of all of that, there are lots of great festivals happening, lots of activities to celebrate New Brunswick day, crafts and DIY workshops, live music, and so much more.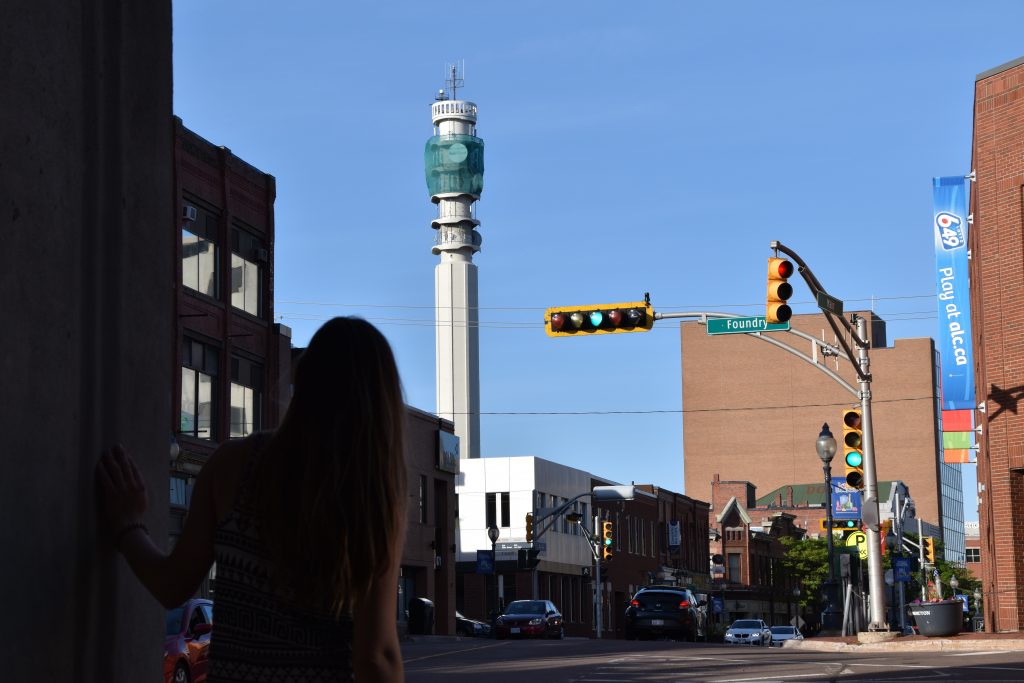 Ce mois d'août est particulièrement spécial. Au cas où vous vivez sous un roche et que vous n'avez pas entendu, le Congrès Mondial Acadien ce passe ici et à l'IPE – ce qui veut dire qu'il y aura plein de festivités qui se passe à Moncton! Nous sommes très excité de célébrer notre culture et notre patrimoine acadienne, et nous sommes encore plus excité de pouvoir le partager avec vous.
De plus, il y a de maintes festivals pendant le mois d'août, plusieurs activités pour célébrer le jour du Nouveau-Brunswick, des ateliers d'art et de bricolage, des concerts de musique, et plus.
NB Day at Thomas Williams House // Jour du NB à la maison Thomas Williams
The Thomas Williams House is an old Victorian era home that is now a heritage site in Moncton. Open seasonally and run by Resurgo Place, the Thomas Williams House hosts multiple events. You can usually enjoy tea and desserts, but on Sunday August 4th, you can also enjoy some free cake to celebrate New Brunswick Day!
The Thomas Williams House is located at 103 Park Street in Moncton. For more information, please call 506-857-0590.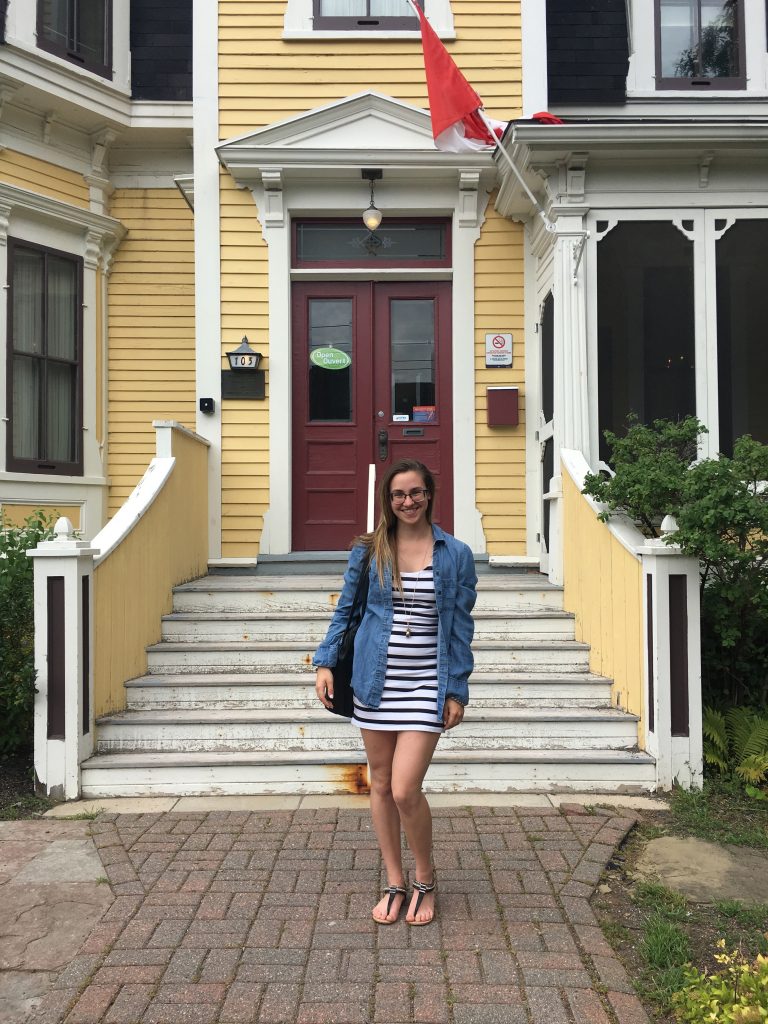 La maison Thomas Williams est une vieille maison de l'époque Victorienne qui est maintenant reconnu comme étant un site historique à Moncton. L'endroit est ouvert pendant la saison estivale uniquement et est gérer par la Place Resurgo. Vous pouvez vous gâter avec du thé et des desserts, mais encore mieux, vous pouvez déguster du gâteau ce dimanche 4 août pour célébrer le jour du Nouveau-Brunswick.
Family Movie // Film en famille
Not sure what to do in Moncton with your family? During the summer months, you can enjoy a family movie every Sunday at 1PM at the Moncton Public Library. There will be free popcorn and is open to all ages. Here are the movies playing for the month of August:
Sunday August 4th – The Book of Life
Sunday August 11th – The Nut Job
Sunday August 18th – The Nut Job 2
Sunday August 25th – Small Foot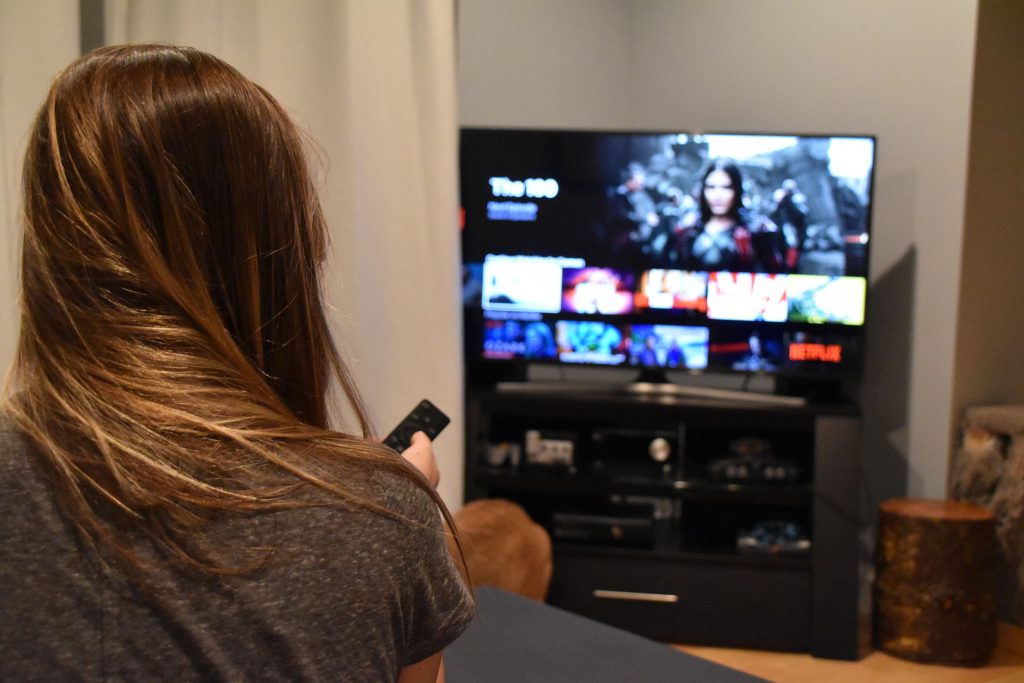 Pendant les mois d'été vous pouvez vous divertir en famille à la Bibliothèque publique de Moncton chaque dimanche à 15h (pour les films en français). Il y a aura du maïs soufflé gratuit et l'activité est ouverte à tous. Voici les films qui seront présentés en août:
Le dimanche 4 août – La légende a Manolo
Le dimanche 11 août – Opération noisette
Le dimanche 18 août – Opération noisette 2
Le dimanche 25 août – Les abominables petits-pieds
Industry Night Karaoke
Hell's Basement is hosting Industry Night Karaoke on Sunday August 4th starting at 9PM. Important note: you need to look up the password on their Facebook event to be able to get in.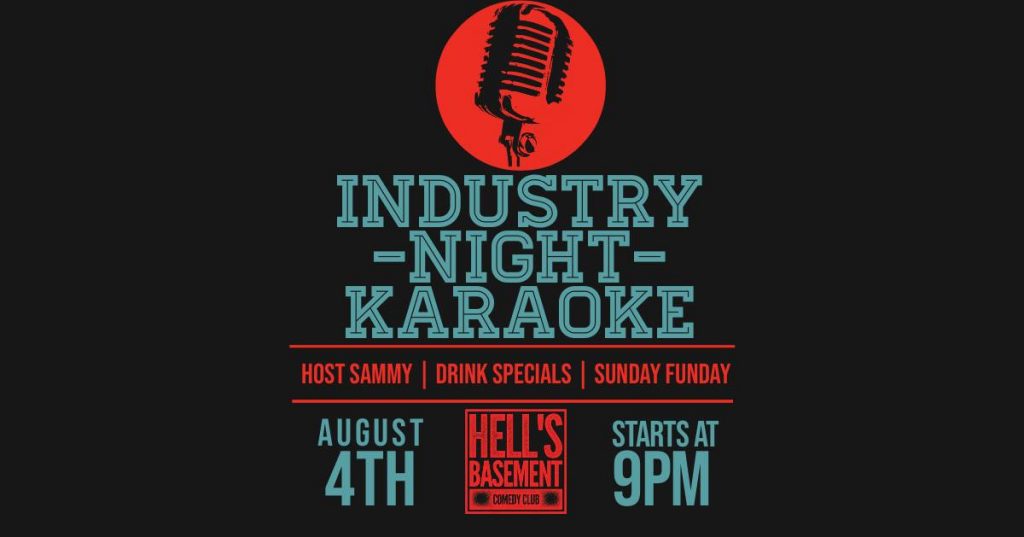 Life Drawing Session
Looking for something creative to do in Moncton in August? Learn to improve your life drawing skills in this self-led session on Tuesday August 6th at 100 Cameron St. All participants must bring their own drawing materials. Easels are available on a first come, first served basis.
Cost: $16 Drop in // $13 Package of 2 to 7 sessions // $10 Package of 10 or more sessions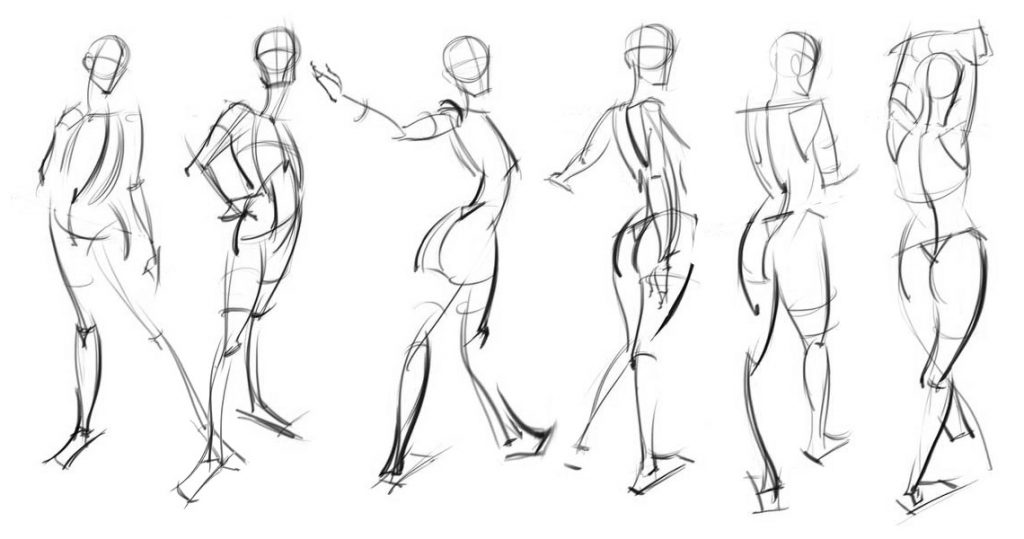 Les Brumes au crépuscule
Le centre culturel Aberdeen présente une série de spectacles intitulé Les Brumes au crépuscule. Rendez vous sur la terrace du restaurant Les Brumes du Coude le mardi 6 août dès 19h afin de vous procurer d'un siège pour écouter le duo Tintamarre Ensemble. Il y aura une limite de 60 personne lors du spectacle donc il est mieux d'arriver plus tôt que tard.
Prix: 10$ par personne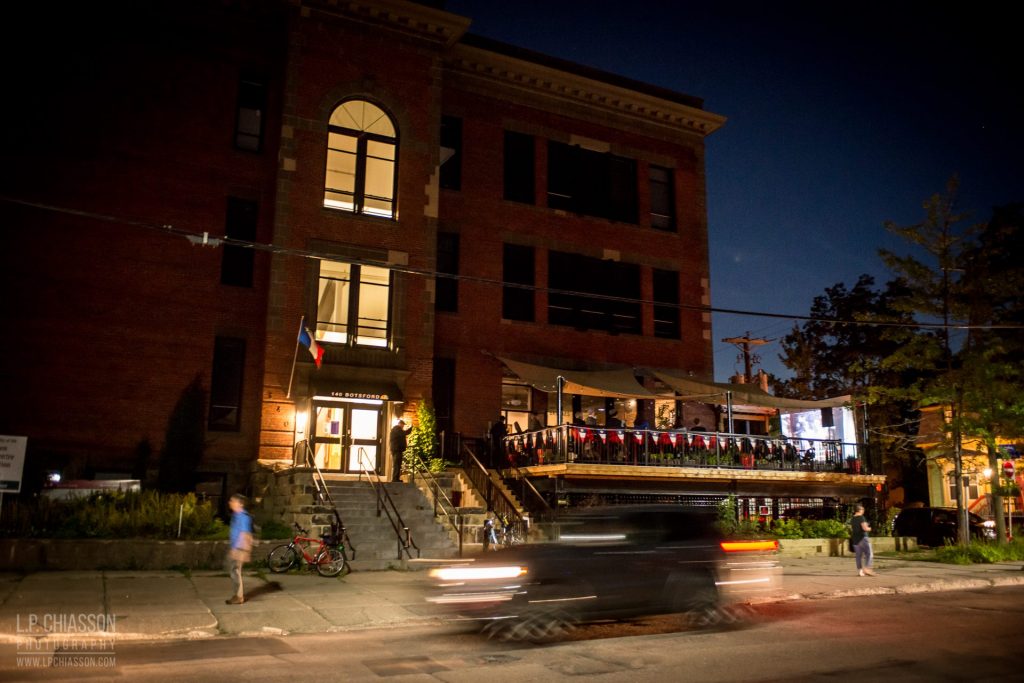 Thomas Stajcer – Midis Musique
You can enjoy some great live entertainment on Wednesday August 7th down in Oak Lane from 12PM-1PM. The Capitol Theatre in collaboration with Downtown Moncton is organizing their summer concert series called Midis Musique. This week, you can listen to two-time nominated Country musician of the year, Thomas Stajcer. As a Halifax-based alt-country artist, Thomas Stajcer has made a name for himself as a studio engineer and more recently as a producer at Joel Plaskett's New Scotland Yard studio.
Cost: Free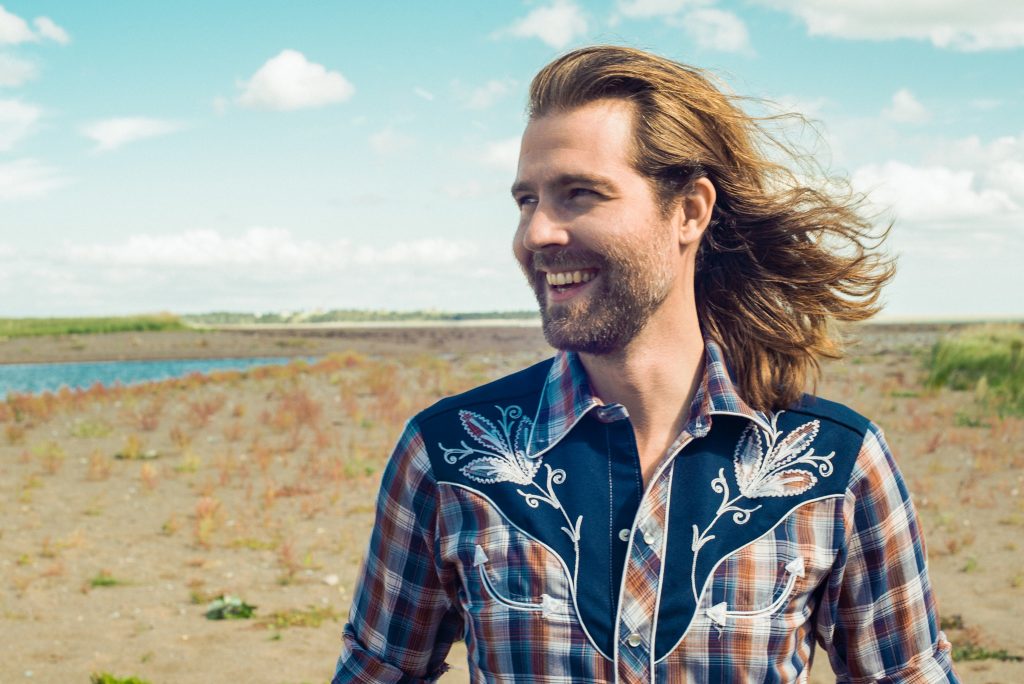 Visite à pied guidé du centre-ville de Moncton
La Bibliothèque publique de Moncton et la Place Resurgo vous invitent à participer à une marche guidée gratuite du centre-ville de Moncton le mercredi 7 août. Promenez-vous avec nous et apprenez l'histoire des édifices du centre-ville. Le départ se fera de la Bibliothèque publique de Moncton à 18h30.
L'inscription est requise, car les places sont limitées. Veuillez vous inscrire en personne à la bibliothèque ou par téléphone au 869-6000 poste 3.
Coût: Gratuit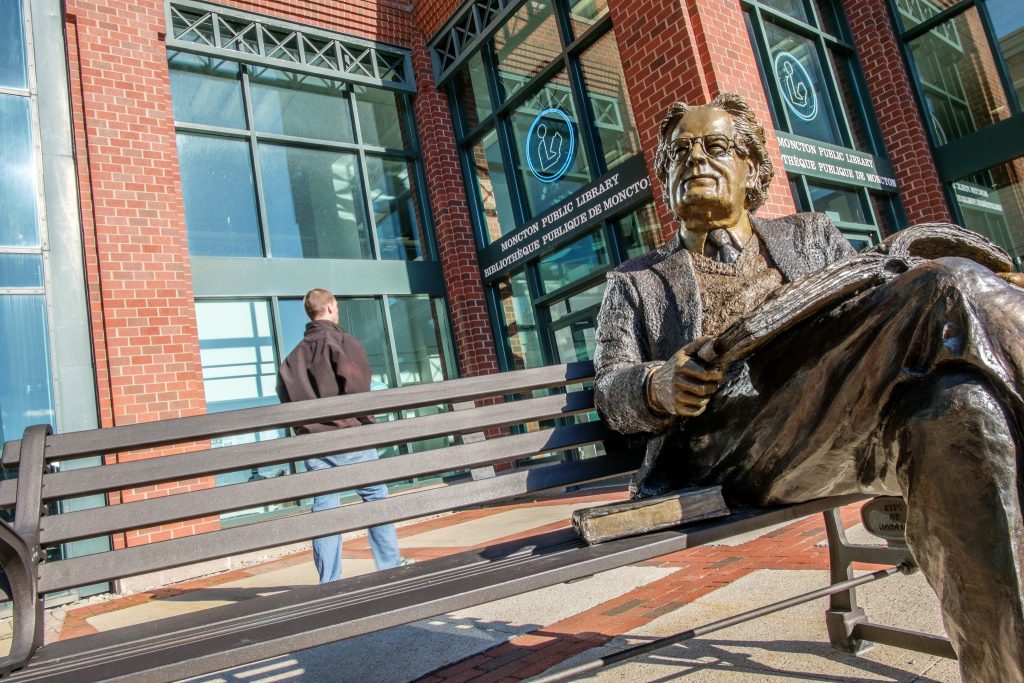 Sustainability Camp
Lutz Mountain Heritage Museum is hosting a full-day Sustainability Camp for kids on Thursday August 8th. Kids will be able to learn to reduce, reuse, and recycle everyday objects to ensure a more sustainable future. It is open to kids in Grade 4, 5 and 6.
Cost: $30 per child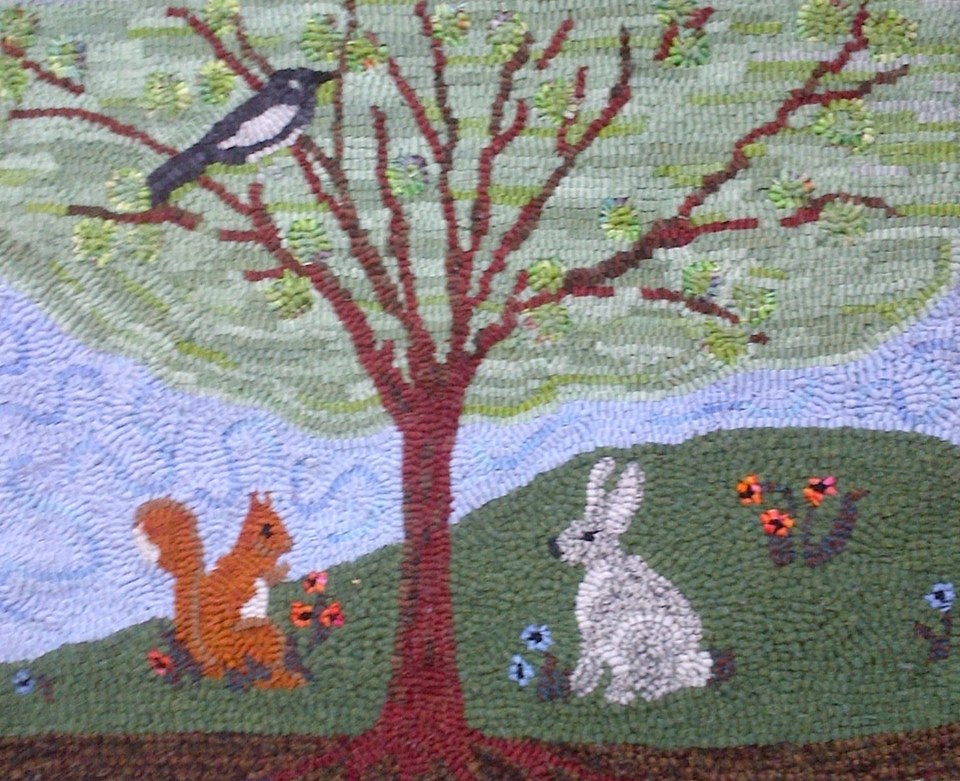 Victoria Park Craft Fair
Another great event happening in Moncton in August is the Victoria Park Craft Fair. Head over to Victoria Park from Friday August 9th to Sunday August 11th to find some of the greatest creative products available in Greater Moncton. From pottery to paintings, from home decor to funny cards, you are sure to find some great treasures.
Hours: Friday 2pm-8pm // Saturday 10am-6pm // Sunday 10am-5pm
Cost: $4 per adult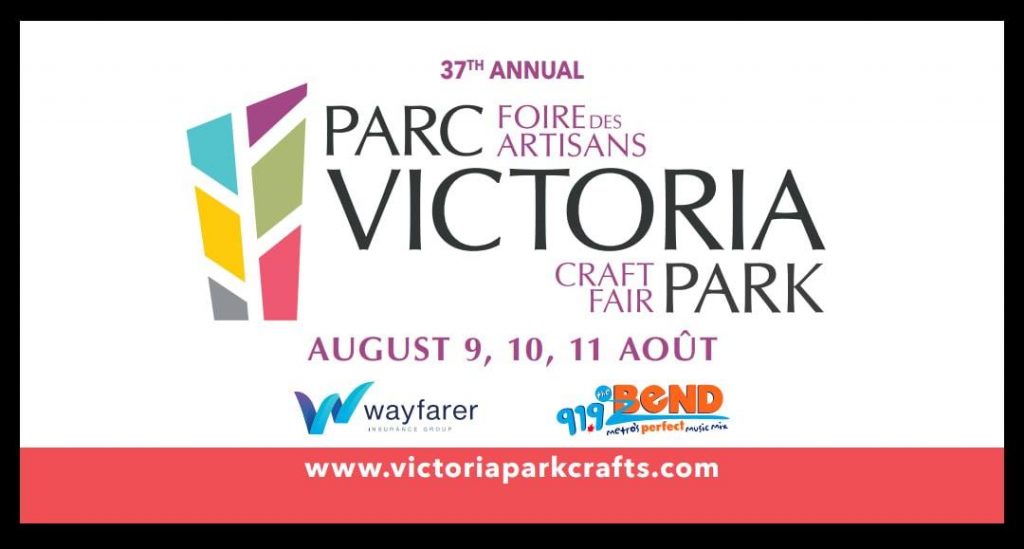 Mitchell Bailey Ride or Die Summer Tour
Mitchell Bailey will be making one of the first stops of his Ride or Die Tour in Moncton on August 9th for an evening of high-energy performances for all ages. The event will take place at the Moncton Lion's Club on Mark Avenue starting at 8pm.
About Mitchell Bailey:
Mitchell Bailey, 21 years old, hailing from Glace Bay, Nova Scotia, is rapidly becoming the voice of any youth whose idea at one point seemed totally ridiculous. On July 20th, 2017, he released his debut commercial project "Last Time Introducing Myself", achieving critical success such as being nominated in the "Hip-Hop Album of the Year" category for the 2018 East Coast Music Awards.
Cost: $10 advance ticket // $15 at the door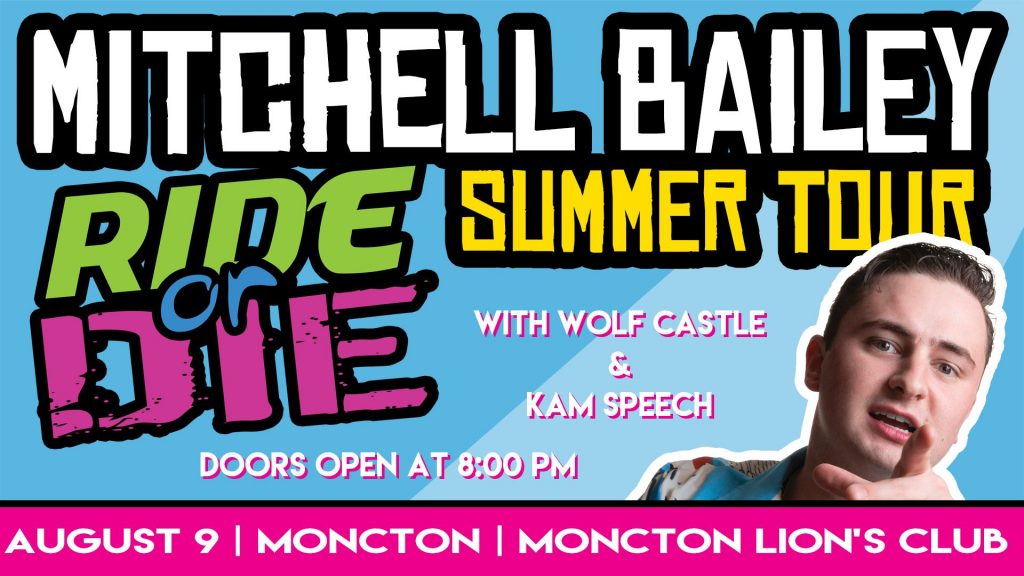 Luke Bryan at Magnetic Hill
As I'm sure you've all heard, Luke Bryan will be performing at Magnetic Hill on Saturday August 10th. With special guest Kelsea Ballerini, this pop-country show it sure not to disappoint. The concert will be starting at 2pm, with limited parking and reduced lanes on Front Mountain Road. Make sure to plan getting there and getting home ahead of time.
Cost: Tickets starting at $143 + fees and taxes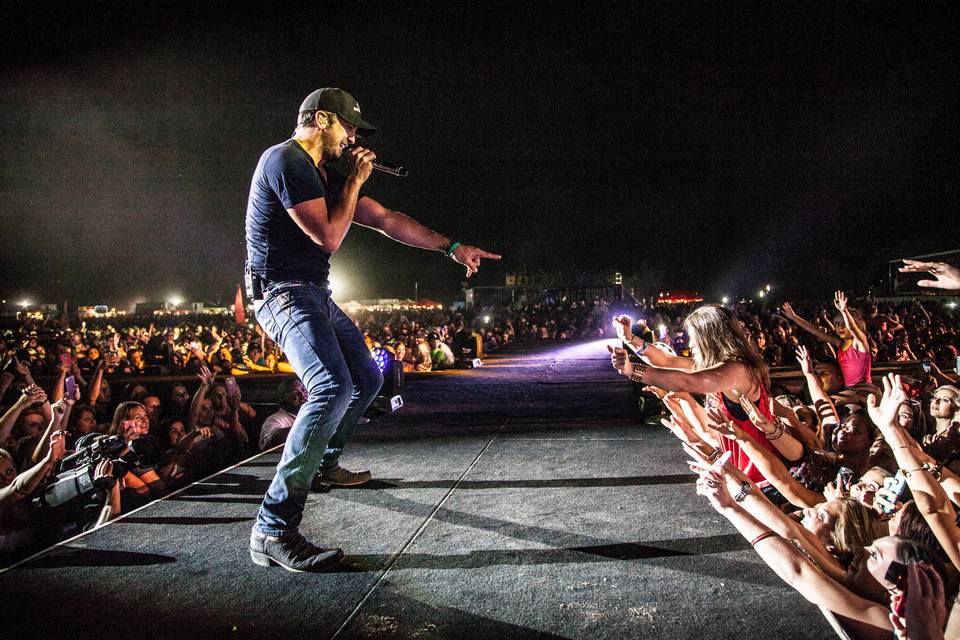 Congrès Mondial Acadien
Le Congrès Mondial Acadien, qui a lieu à tous les 5 ans, existe dans le but de célébrer la diversité et la fierté de la culture et de l'identité acadienne. Les activités sont ouverts à tous et à toutes afin de se rassembler et de faire découvrir l'Acadie.
Le Congrès mondial acadien est d'une grande importance dans l'Acadie d'aujourd'hui et sert justement à se rappeler notre passé, mais surtout à mettre en évidence la vitalité de notre peuple. Il est la preuve de notre force comme groupe et aussi, de notre ouverture sur le monde dans cette Acadie qui est moderne et dynamique.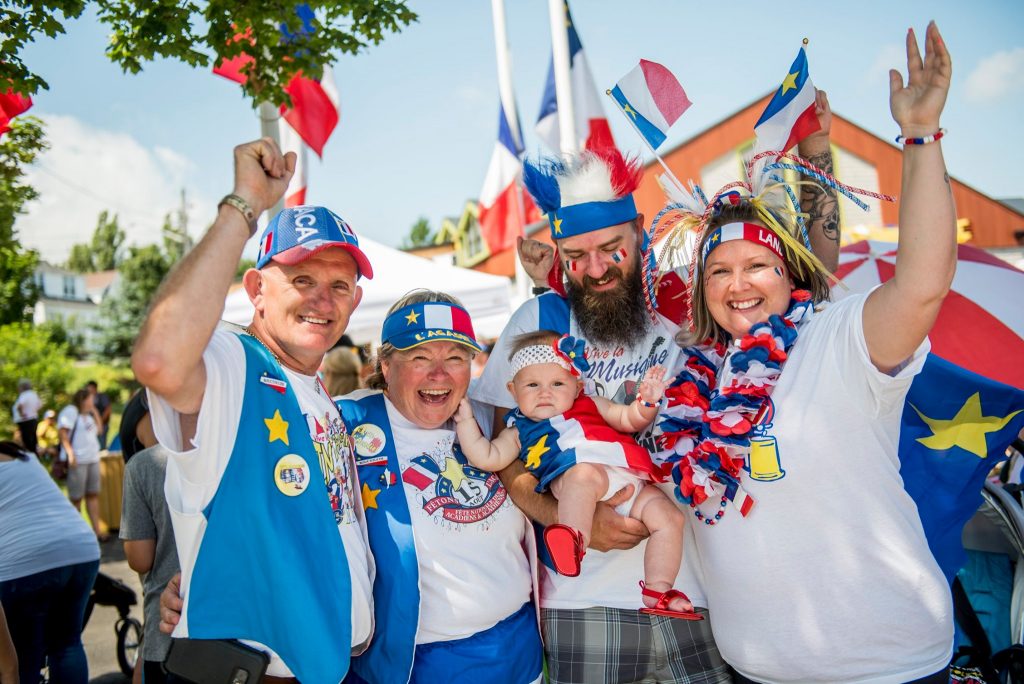 L'évènement se passera du 10 août jusqu'au 24 août dans les régions du Sud-Est du NB et sur l'IPE. Voici une grande partie des activités qui ont lieu à Moncton:
Galerie Moncton à l'hôtel de ville – à partir du 10 août
Réunion de famille Morin à la Crowne Plaza – 10 août
Galerie d'art au musée acadien – à partir du 10 août
Galerie d'art à l'Assomption – à partir du 10 août
Exposition incontournable au Centre des arts et de la culture de Dieppe – à partir du 12 août
FRAILE à la Galerie Sans Nom au Centre culturel Aberdeen – à partir de 12 août
Réunion de famille Broussard aux Solomon Gardens – 14 août
Réunion de famille Landry au Lions Club – 14 août
Paré Pour Moncton à l'Université de Moncton – 15 août
Dévoilement de la plaque Lieu historique à la Cathédrale de Moncton – 15 août
Finale de l'Accros de la Chanson au Centre des arts et de la culture de Dieppe – 15 août
Animation avec marionettes géantes et grosses têtes au Parc riverain- 15 août
Cérémonie de la Fête Nationale de l'Acadie à la Place 1604 à Dieppe – 15 août
Le Grand Tintamarre qui commence à la Place 1604 à Dieppe – 15 août
Spectacle de la Fête Nationale de l'Acadie au site MusiquArt – 15 août
Salon de généalogie au Centre d'études acadiennes – 16 août
Moncton Mandala à la Bibliothèque publique de Moncton – 16 août
Dévoilement du monument de Chipoudi à Riverside-Albert – 16 août
Lunch Ferme à la table à Euston Park Social – 16 août
Ouverture officielle à l'hotel de ville de Moncton avec 1755 et Circus Stella – 16 août
Projet d'ascendance acadienne à la Bibliothèque publique de Moncton – 16 août
Évangenalia Photo Booth au Parc riverain – 16 août
Vernissage Hookeuses du Bor'de'lo à la Place Resurgo – 16 août
Spectacle Across de la Chanson au Théâtre Capitol – 16 août
Acadie Rock au Parc riverain – 16 au 23 août
Le Show du 25e anniversaire du CMA au Parc riverain – 16 août
Journée intergénérationnelle à l'Université de Moncton – 16 août
Réunion de famille Gauvin au Centre de la paix – 17 août
Réunion de famille LeBlanc à Shediac – 17 août
Réunion de famille Melanson à l'Aéra Centenaire de Dieppe – 17 août
Réunion de famille d'Amour(s) au Club d'age d'or Christ Roi – 17 août
Ouverture de l'Espace Frontière – 17 août (jusqu'au 24 août)
Lancement de livre à la Bibliothèque publique de Moncton – 17 août
Le grand parle ouère à Rémi-Rosignol (U. de M.) – 18 août
Et plusieurs spectacles le vendredi et le samedi soir
Pour la liste complète, visitez le site web du CMA ou passez à travers leurs évènements sur Facebook pour ne rien manquer!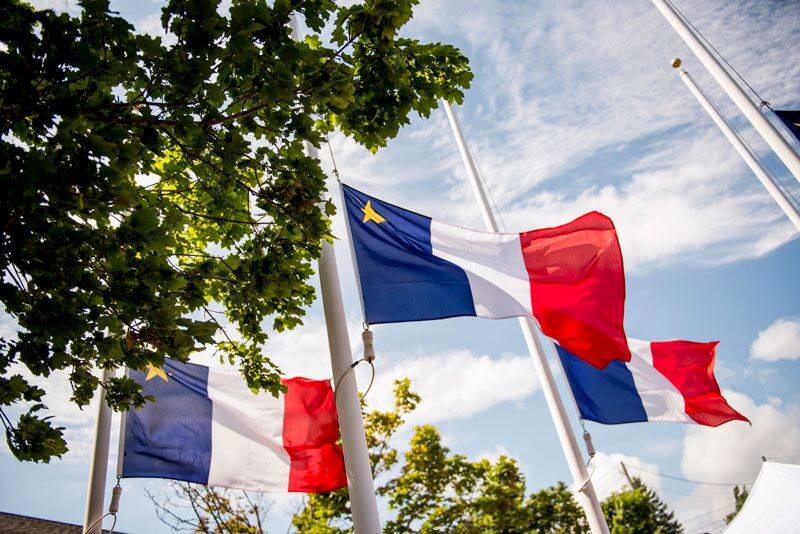 Women's Self-Defense
Join other women on Sunday August 11th for a Women's Only Self-Defense class, provided by FitCamp90. This seminar focuses on learning how to utilize momentum, leverage and skill against an attacker. There will also be a discussion on awareness and prevention, followed by hands-on instruction on self-defense and escaping techniques.
All participants must register. You can do so by clicking here.
Cost: $25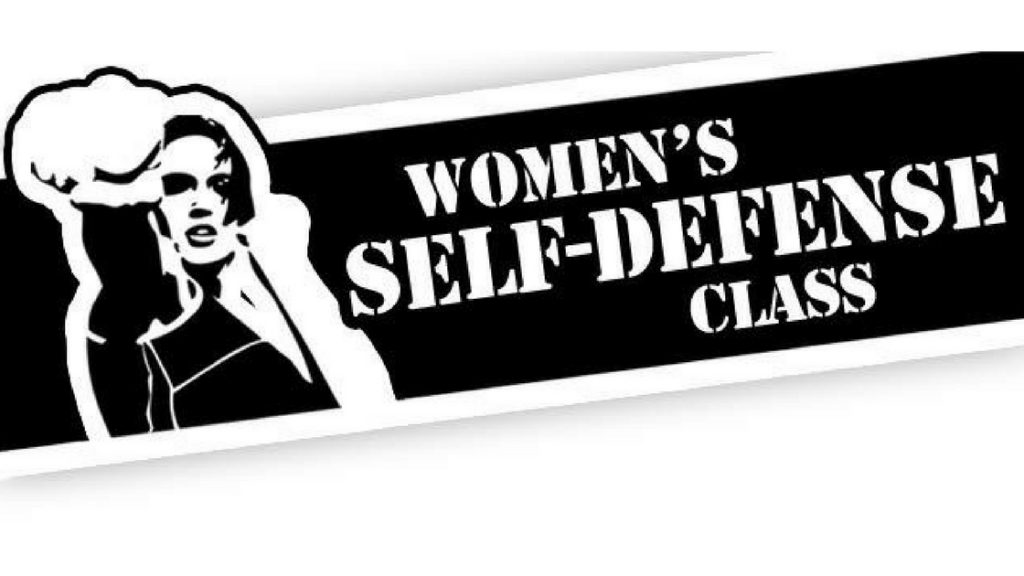 Solomon Gardens Open House
Solomon Gardens in Salisbury is having an Open House on Monday August 12th to let the public come and look at their facilities. This premiere outdoor location for special events is ideal for weddings, receptions, meetings, and more. Drop by anytime between 6pm and 8pm on August 12th to get a tour and ask the staff any questions you might have.

Cirque du Soleil: CRYSTAL
Cirque du Soleil's CRYSTAL explores the artistic limits of ice. This unique production pushes boundaries of performance by combining stunning skating and acrobatic feats that defy the imagination.
Watch world-class ice skaters and acrobats explore their new frozen playground with speed and fluidity as they challenge the laws of gravity with never-before-seen acrobatics. Concerts being held at the Avenir Centre from August 14th-18th.
Cost: Starting at $65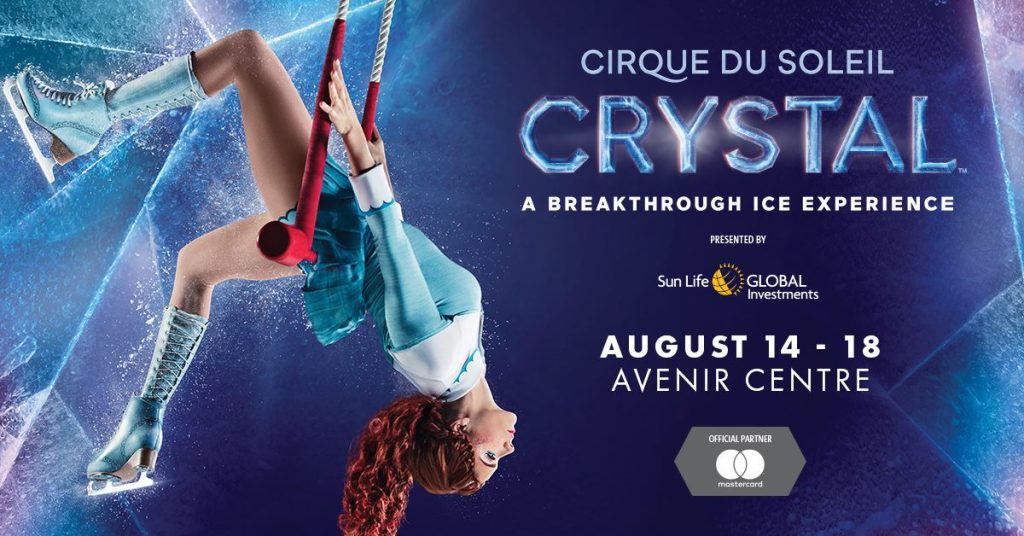 Garden Tea
This event is at the top of my list of things to do in Moncton in August. The Lutz Mountain Heritage Foundation is hosting a Garden Tea fundraiser on Saturday August 17th from 11am-3pm. The event will be taking place at 26 Lower Mountain Road, with a rain date of Sunday August 18th. During the event, there will be homemade scones, jams, cookies, and squares from local kitchens to enjoy. A variety of teas will also be a part of the menu, served in china cups and saucers.
Cost: $20 advanced tickets only (available at the Lutz Mountain Heritage Museum)

Sagamao Workshop
Join Elsipogtog First Nation's first ever female Chief, Susan Levi-Peters for a Sagamao workshop on Saturday August 17th from 10am-1pm at Casino NB. At this great Moncton event, you can learn about Migmag history, language, culture, and heritage. Snacks will be provided during the day, and topics such as the Peace & Friendship Treaty and the Indian Act will be discussed. Susan will lead the discussions and also provide each participant with a copy of her book titled "Standing Up To Shale Gas, Standing Up For My People."
Cost: not posted
To reserve your seat or for more information, you can e-mail 1725tradingpost@gmail.com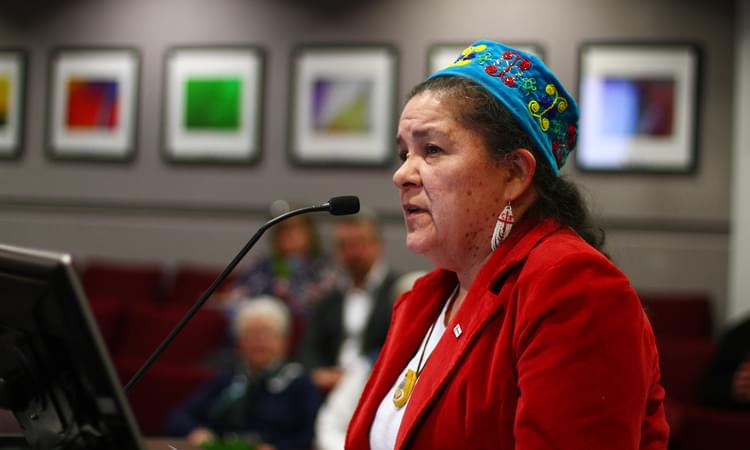 West African Drum & Dance Workshop
Make your way to Studio Sephira on Sunday August 18th for a West African Drum & Dance workshop! Located at 601 St George Blvd, Studio Sephira has teamed up with Mohamed Duranteau and Wontanara Drum & Dance to present two high energy classes from 1pm to 4pm. This is one of the many multicultural events happening in Moncton in August that is guaranteed to bring a smile to your face and warmth in your heart. You'll not only be having a fun time dancing and playing music, you'll also be immersing yourself in Guinea culture.
Cost: $20 for one workshop // $35 for both
Weekly 200 Games
For all you card lovers, this is a great activity to add to your to-do list in Moncton in August. The Magnetic Hill Lions Community Centre hosts weekly 200 games. If you don't know what 200 is, it's basically the best card game ever invented – and I may be a bit biased since I grew up playing it. Games will be happening every Wednesday from 6:30pm-10:30pm at 3348 route 126. Open to all. Coffee, tea and sweets served during the games.
Cost: $5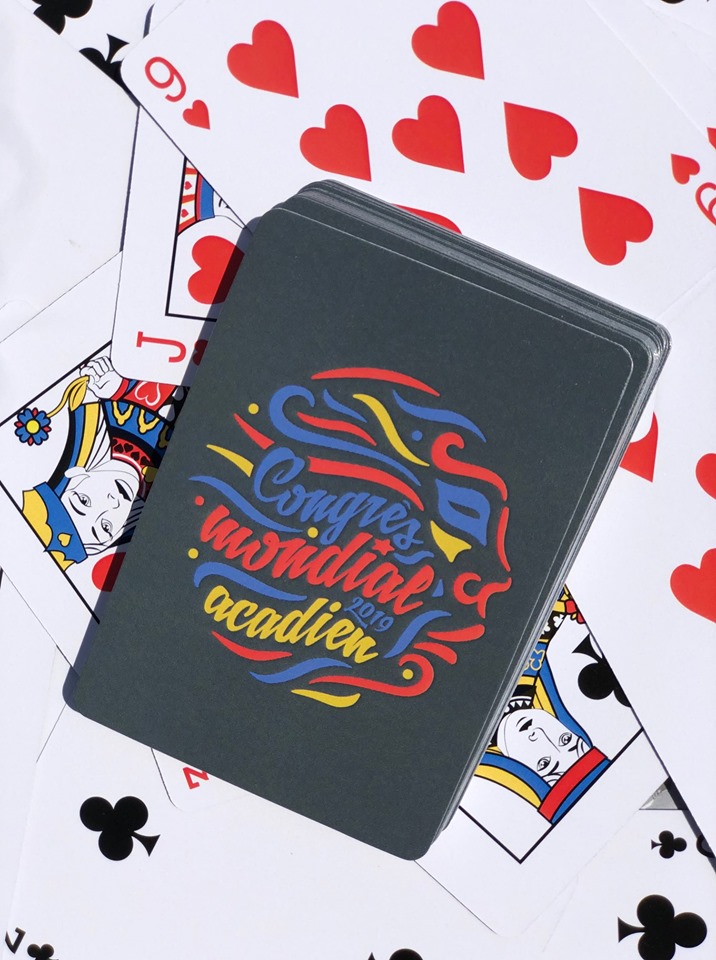 Breastfeeding & Mothering Support
Another amazing weekly activity happening in Moncton in August are these Breastfeeding & Mothering Support meet-ups organized by Dr Sarah Hardy Walsh, in partnership with Close to the Heart. Owner Larissa Flannagan has seen a lot of success with the events at her shop, and these events certainly follow suit. The series of meet-ups is called Om Mama Health, which focuses on informed, intuitive mothering – providing solid, reliable information and support for (re)connecting with ones inner wisdom. New moms can gather at 1966 Mountain Road every Thursday morning from 10am-11:30am.
Cost: Free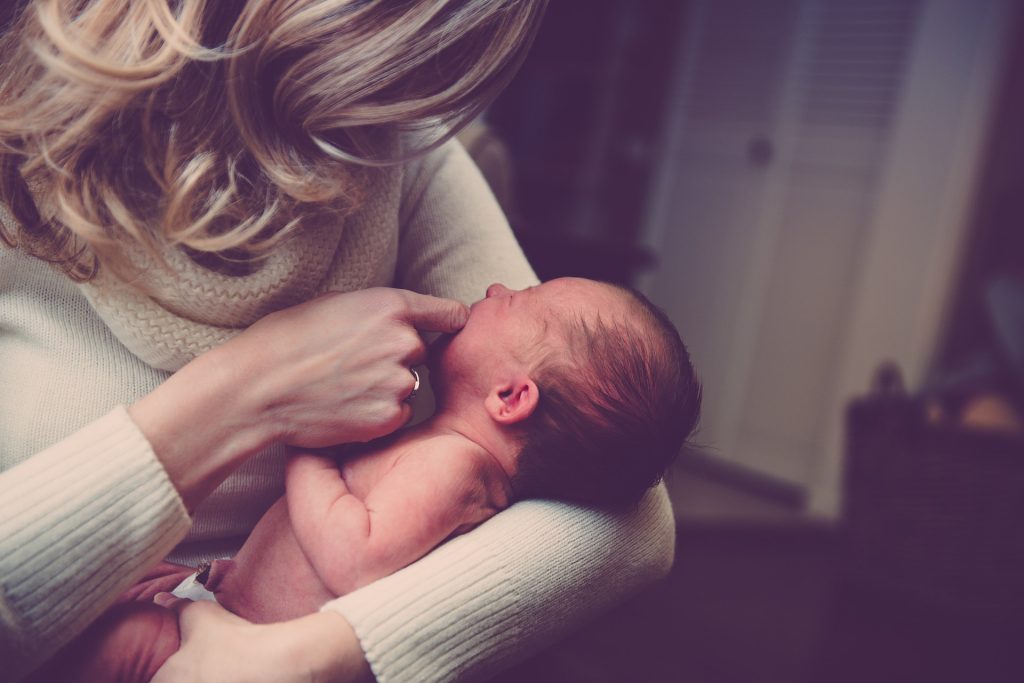 Ride The Tide
As mentioned in our Fun Things To Do in Moncton during the month of July, the Petitcodiac Watershed Alliance in collaboration with La Bikery and Ride The Tide Tours is organizing Ride The Tide August edition. The tour will begin at La Bikery and will consist of a tour of the Waterfront Trail to learn about the amazing ecology of the Petitcodiac River. A guide will lead you along the path from La Bikery over to the Chocolate River Station, where everyone will enjoy a beer and some snacks from Buddha Bear. Note: this event is intended for adults.
Cost: $35.50 + tax including bike rental // $30.19 + tax if you BYOB (bring your own bike)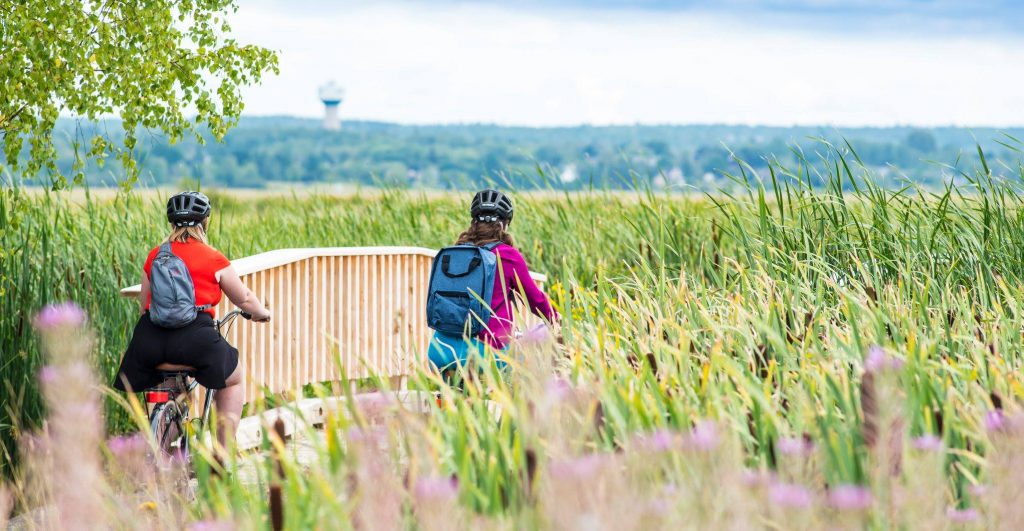 Comme nous avons mentionné dans notre article de ce qui se passe à Moncton en juillet, l'Alliance du bassin versant au Petitcodiac en collaboration avec La Bikery et Ride The Tide Tours organisent un autre Ride The Ride, cette fois-ci en août. La ballade débutera à La Bikery et consistera d'une tournée de la piste riverain afin d'en apprendre davantage sur l'écologie intéressante de la rivière Petitcodiac. Un guide nous amènera de La Bikery jusqu'à la Chocolate River Station où tous les participants pourront profiter d'une bière et des collations de Buddha Bear. À noter: cet évènement est pour les adults seulement.
Coût: 35.50$ + taxe, y inclut un vélo // 30.19$ + taxe si vous apportez votre propre vélo
Exodus
Exodus will close the 14th edition of the Atlantic Dance Festival et promises to be high in energy. To start, it will be with pride and excitement that a group of young emerging dancers will present the result of their creation that they collectively developed through the direction of artist-in-residence Lucy M. May.
In the second part, DansEncorps will present Résistance, choreographed by Montreal-based dancer Charles Brecard. A Q&A will take place after the show, followed by refreshments to celebrate the official closing of the festival.
Cost: $25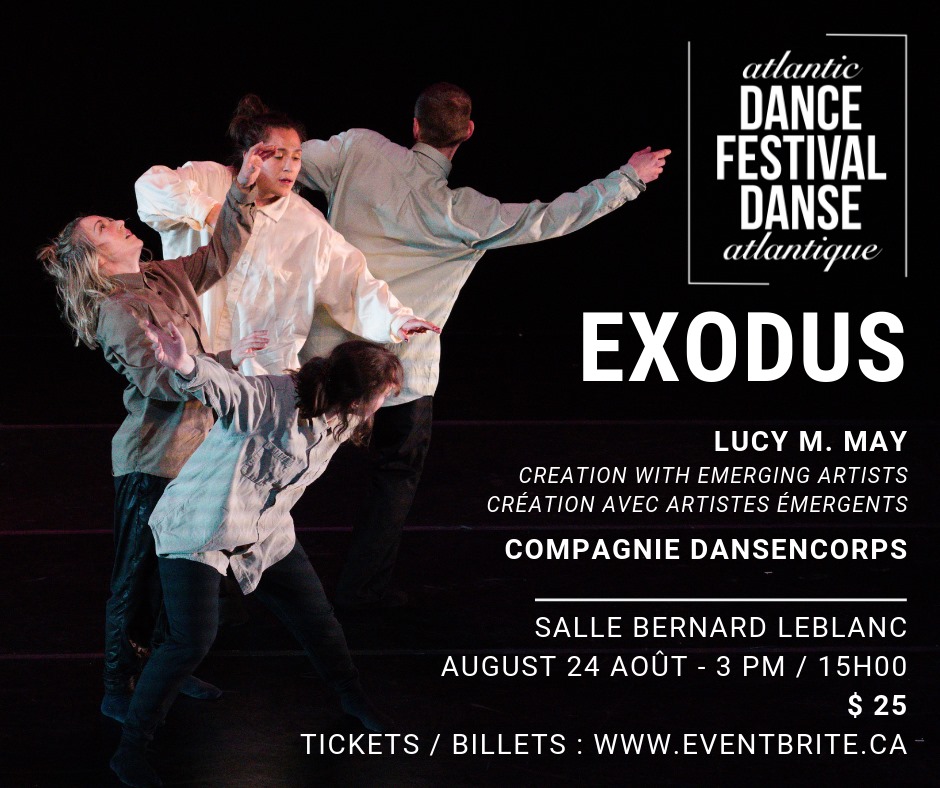 Le spectacle Exodus marquera la fermeture de la 14e édition du festival Danse Atlantique et vous promet d'être très énergique. En première, ce sera avec fébrilité et fierté qu'une dizaine de jeunes danseuses émergentes présenteront le résultat du travail de création qu'elles auront collectivement élaboré grâce à la direction de l'artiste en résidence Lucy M. May.
En deuxième partie, la compagnie DansEncorps présentera la pièce Résistance du danseur contemporain Montréalais Charles Brecard. Une série de questions-réponses aura lieu après le spectacle, et se terminera avec un léger goûter pour souligner la clôture officielle du festival.
Coût: 25$
Moncton Pride
Last but certainly not least in this huge list of things to do in Moncton in August is Moncton Pride! Here are the events coming up:
20 Years of Pride Programming Launch on August 7th
Pride Boat Cruise on August 25th
Pride Movie Night on August 27th
Le First Ever Drag Ball Acadien le 30 août
Pride Parade on August 31st
Make sure to go visit Moncton's River of Pride Facebook page to stay up to date with all the events this year celebrating 20 years of PRIDE in Moncton!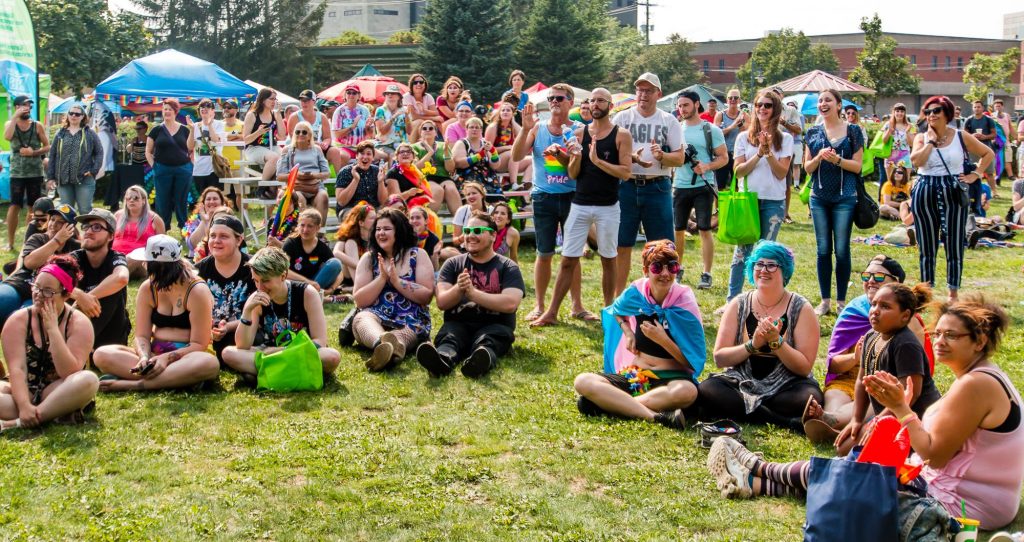 If you have any other suggestions on what to do in Moncton in August, let us know in the comments!