Happy Easter! I can't believe how fast the month of April is flying by. I started off the month by sharing with you a Monthly Meal Plan blog post about long term planning. And now we're already past half way through April and Easter is coming up tomorrow! So I've dubbed this blog post Easter Week Meal Plan.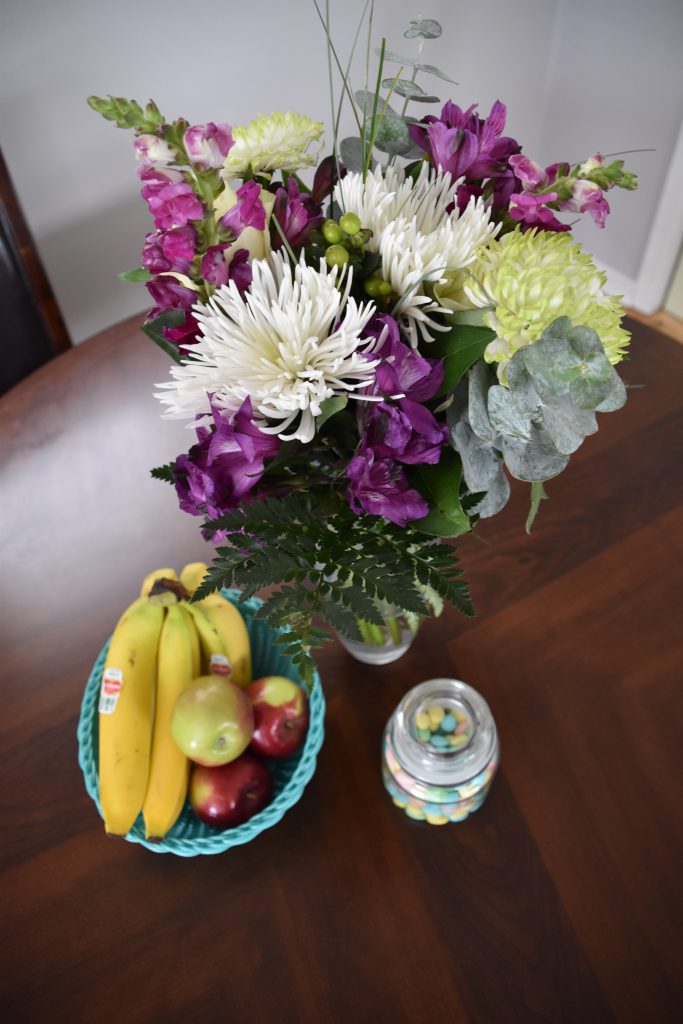 I feel like this meal plan will look different than most. What I mean by this is that usually, Easter Dinner creates many many leftovers. And since we are trying to eliminate food waste, we will be eating those leftovers for a good part of the week. Keeping this in mind, I've created a weekly meal plan whose recipes hardly leave any leftovers.
Easter Week Meal Plan
Easter Dinner (Ham, Salmon, Potatoes, Carrots, & Salad)
Casino NB with Mills Family
Cauliflower Wings & Salad
Fettuccine Alfredo
Cheesy Ranch Potatoes & Veggies
Pancakes, Eggs, Toast & Bacon
Risotto with Shrimp & Brocoli Salad
Ingredients
Ham
Salmon
Potatoes
Carrots
Buns
Lettuce
Broccoli
Red Cabbage
Yellow Pepper
Red Pepper
Cucumber
Salad dressing
Cauliflower
Milk
Flour
Garlic Powder
Onion Powder
Cumin
Paprika
Butter
BBQ Sauce
Fettuccine Pasta or Spaghetti Pasta
Cream Cheese
Garlic
Parmesan Cheese
Maple Syrup
Mushrooms
Asparagus
Cheese
Ranch
Eggs
Bread
Bacon
Risotto Rice
Broth
Onion
White Wine
Shrimp
Sriracha
Simulated Bacon Bits
Red Onion
Sunflower Seeds
Grocery
Carrots
Buns
Lettuce
Broccoli
Red Cabbage
Yellow Pepper
Red Pepper
Cucumber
Cauliflower
Milk
Cream Cheese
Mushrooms
Bread
White Wine
Red Onion
So now I'm off to the grocery store because I hadn't prepared this meal plan in advance. Wish me luck on this Easter Saturday!