Every Sunday Morning, we share some ideas on what's happening in Greater Moncton. Today's post is all about what to do in Moncton this week. There are loads of fun activities and events going on, maybe even some you haven't heard of until today. Supporting local is something we really value and we hope that you feel the same way by going out to attend these events.
Chris Colepaugh Live at St James Gate
Music lovers, this is a night you won't want to miss. St James Gate welcomes Chris Colepaugh back to the stage on July 28th. He'll be playing from 9:30pm until 1am. Chris's music is inspired by southern soul and blues. He is said to deliver "a powerhouse of driving rhythms, crunchy guitar licks, and badass vocals." Not to be missed in Moncton this week!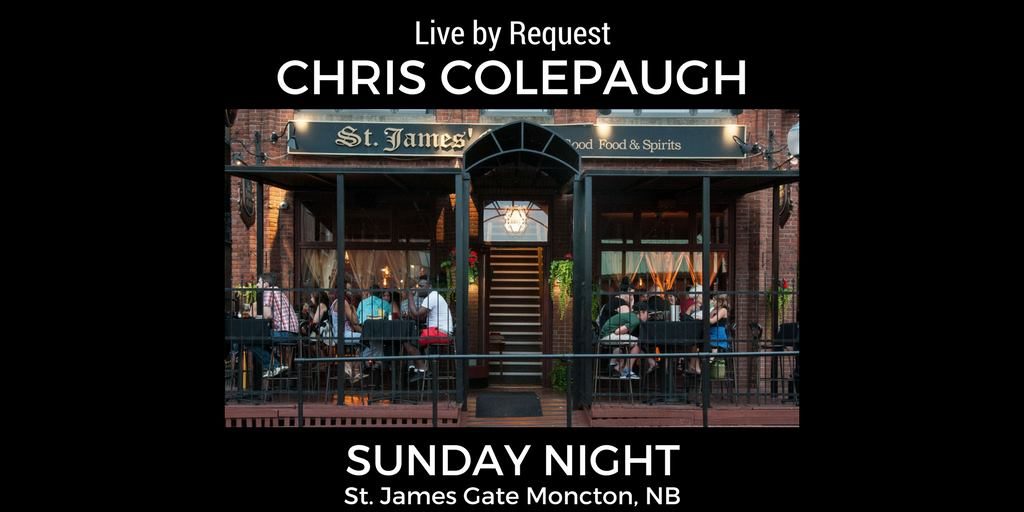 La résistance Acadienne à la prohibition
Remi Frenette sera au Monument Lefebvre le mardi 30 juillet pour parler au sujet de la résistance Acadienne à la prohibition. La soirée, animée par Emily Muckler, consistera d'une vue d'ensemble de l'époque de la prohibition de l'alcool et ce que celle-ci signifie, ainsi que ses répercutions directes et indirectes sur le peuple acadien.
Coût: Gratuit – dons acceptés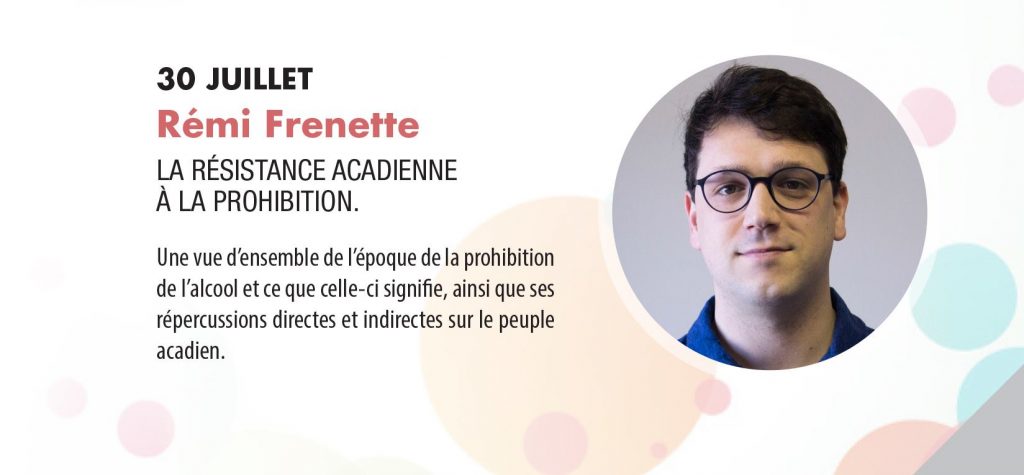 Sheedy & Wenda
In Moncton this week, The Capitol Theatre present Sheedy & Wenda on Wednesday July 31st during their lunch time music series called Midis Musique. Head over to Oak Lane from 12pm to 1pm to enjoy the musical performances of this unique duo. You can expect to hear some world music from these international ladies, with a touch of acoustic blues & soul.
Le Théâtre Capitol présente Sheedy & Wenda ce mercredi 21 juillet pendant leur série de musique intitulé Midis Musique. Rendez vous à Oak Lane de midi jusqu'à 13h afin d'écouter une belle prestation musicale de ce duo unique. Leur style de musique se dit un peu vagabond, vous transportant du Canada, en Haïti, et en Indonésie.
Cost: Free

Jeudi Bla Bla Bla Thursday
If you're looking to wind down and enjoy a moment of relaxation, head over to Usva Spa Nordik. Open 7 days a week, all year round, they offer a thermal experience that can be enjoyed no matter the weather. Usva currently has a special event happening weekly called Bla Bla Bla Thursday, during which guests are allowed to talk at a normal tone of voice all day – with the exceptions of the quiet areas.
Cost: $50 + tax
Si vous cherchez à vous détendre et à profiter d'un moment de relaxation, allez visiter Usva Spa Nordik. Ouvert 7 jours sur 7 à l'année longue, ils offrent une expérience thermale qui porte des bienfaits qu'importe la météo. Usva organise une journée spéciale chaque semaine qui s'appelle Jeudi Bla Bla Bla. À chaque jeudi, les invités ont le droit de parlé à voix haute toute la journée, avec l'exception des endroits de silence.
Coût: 50$ + taxe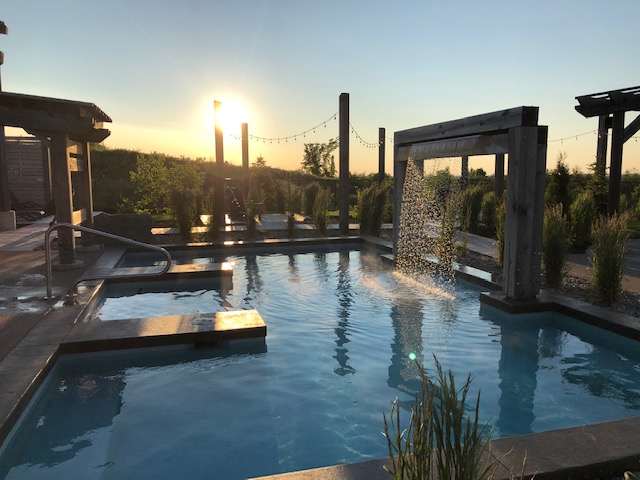 Bubbles & Oysters
Alcool NB Liquor is hosting a Bubbles & Oysters night at 55 Queen St in Moncton this week. Head over on Friday Aug 2nd and Saturday August 3rd to enjoy a unique experience. The staff on location will be shucking oysters and pairing them with two of bottles of bubbles – Guilianna Prosecco and Duval Leroy Reserve Champagne.
Cost: Free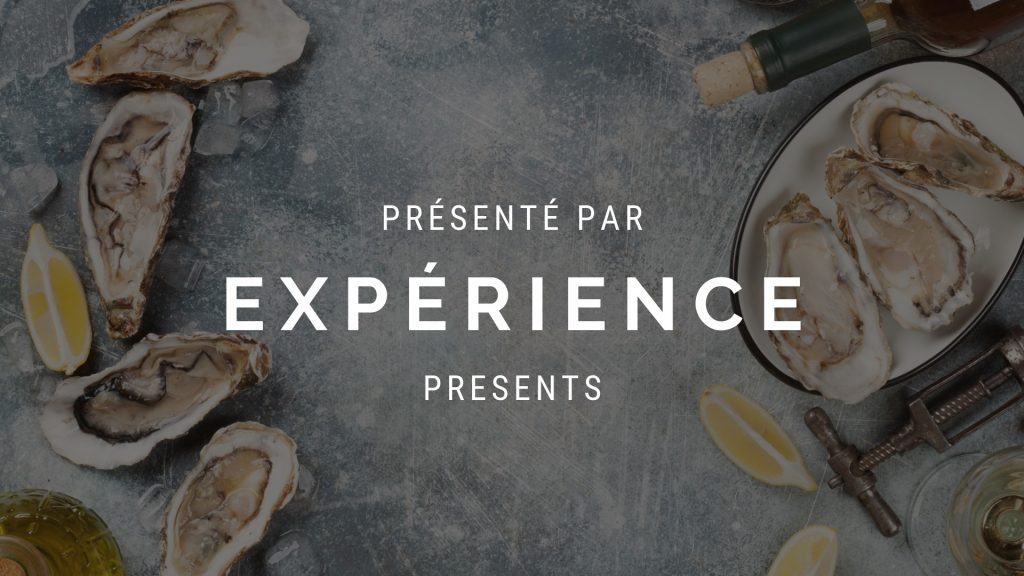 The Mega Market
Another great event happening in Moncton this week is the Mega Market 2019. Located at the Moncton Lions Club on Saturday August 3rd, this Pop Up Market describes themselves as a "short term shop for long term goods." Being a mixture of traditional Farmer's Markets and Flea Markets, the Mega Market 2019 will feature unique and high quality food and products. You can find over 60 vendors at each of their events. The Mega Market tours in 8 different cities in the Maritimes, including Moncton, Fredericton and Riverview.
Cost: $3 at the door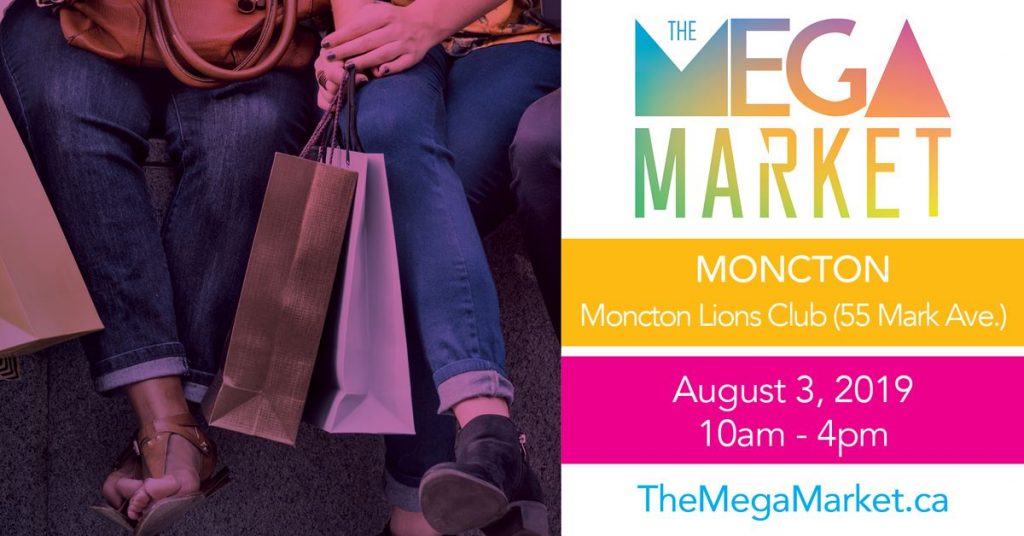 Brunchs du dimanche
Le Pays de la Sagouine organise les Brunchs du dimanche pendant la saison estivale. Ne manquez pas leur brunch de style buffet, qui inclut des oeufs, du bacon, des viennoiseries, du café, du jus, des pâtés, des pets de soeurs, et plus!
Coût: 
Adultes – 17,29 $ + taxes
Enfants (7 à 12 ans) 7,69 $ + taxes
Enfants de 6 ans et moins : gratuit!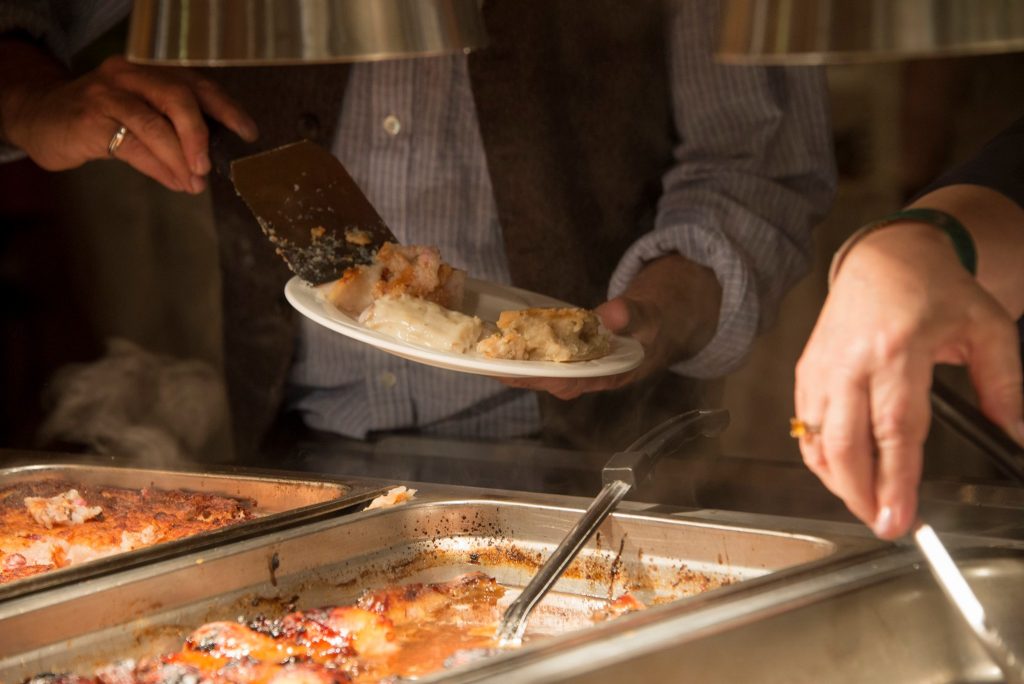 We know that are loads more fun events and activities happening in Greater Moncton this week, so feel free to leave other ideas in the comments!