Reducing waste is something we've been trying to do at home for the past couple of months. We started off by sharing with you a list of tips on how to be more eco-friendly. As time went on we realized that minimizing how much we throw out can actually be easier than you think. And it can even save you money!
No one is perfect when it comes to being environmentally friendly. I think the important part is being conscious and continuously making efforts. That is how we'll be able to create change.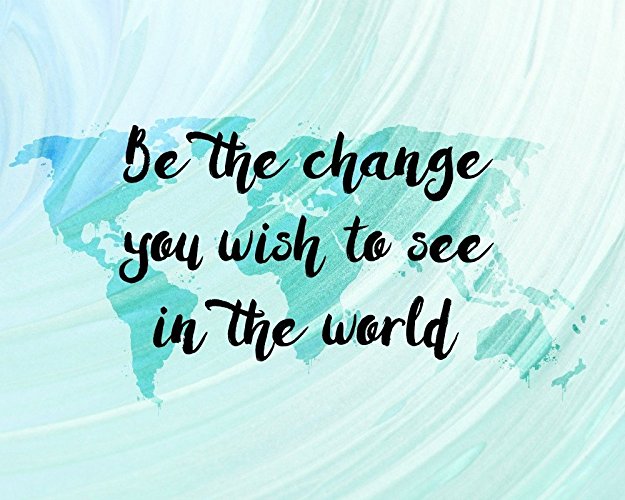 In order to reduce waste at home, it may be necessary to replace some products – or at least stop purchasing certain kinds of products. Here is a list of what we now have in our home to help us achieve our goals in minimizing our trash.
Baking Mats
Instead of repeatedly purchasing wax paper or parchment paper, you should invest in a reusable baking mat! You can wash them (it's so easy) and use them time and time again. No waste, no trash. They are not expensive and in the long run will save you way more money.
We purchased ours at Costco for $18.99 (3 pack), although they are also available on Amazon in a variety of colours and sizes. This one is my personal favourite:
Water Bottles
Seriously, if you don't own a reusable water bottle, then wake up and get one because it's 2018! I cannot stress this enough – get reusable bottles and take them with you, everywhere you go. If you want to do one better, get a glass or metal bottle to avoid purchasing plastic products. Stainless steel bottles such as Manna and Swell are all the rage right now. Companies are making bottles to match every style you can think of! So why not do the environment a favour and grab one for yourself. You can find bottles like these at stores such as Corn Crib (my fave!), My Home Apparel, and Chapters. And if your not into name brands or don't want to spend that much money, you can also get cheaper no-name ones at Home Sense, Superstore, and of course, Amazon.
Cleaning Cloths
This one was tough for me. I get pretty grossed out by the idea of using rags. But I really want to stop buying Lysol wipes (what a waste) and I want to reduce the amount of paper towel we use.
My solution: cloth wipes and a really good spray.
You may have seen on our insta-story that I was looking around for a good natural cleaning spray for a while. I'm a little bit picky when it comes to cleaning supplies. I want to love my cleaning products so I will want to use them all the time. But I also want to be eco-conscious when purchasing them.
The first cleaning spray I purchased was from Home Sense. Hates the smell. I returned that one and asked for some advice. Lots of people suggested going to Saje since they just launch a new cleaning line. I decided to buy the Multi Clean Spray. It's a super natural product that smells good, but in the end, it didn't clean as well as I had hoped it would. The counter always had streaks left on it.
Then I thought maybe it would be best if I tried shopping at our local natural product stores. Corn Crib was my initial though, but Sequoia is actually closer to our house and on the way home from work. So that is where I ended up buying this awesome new cleaner: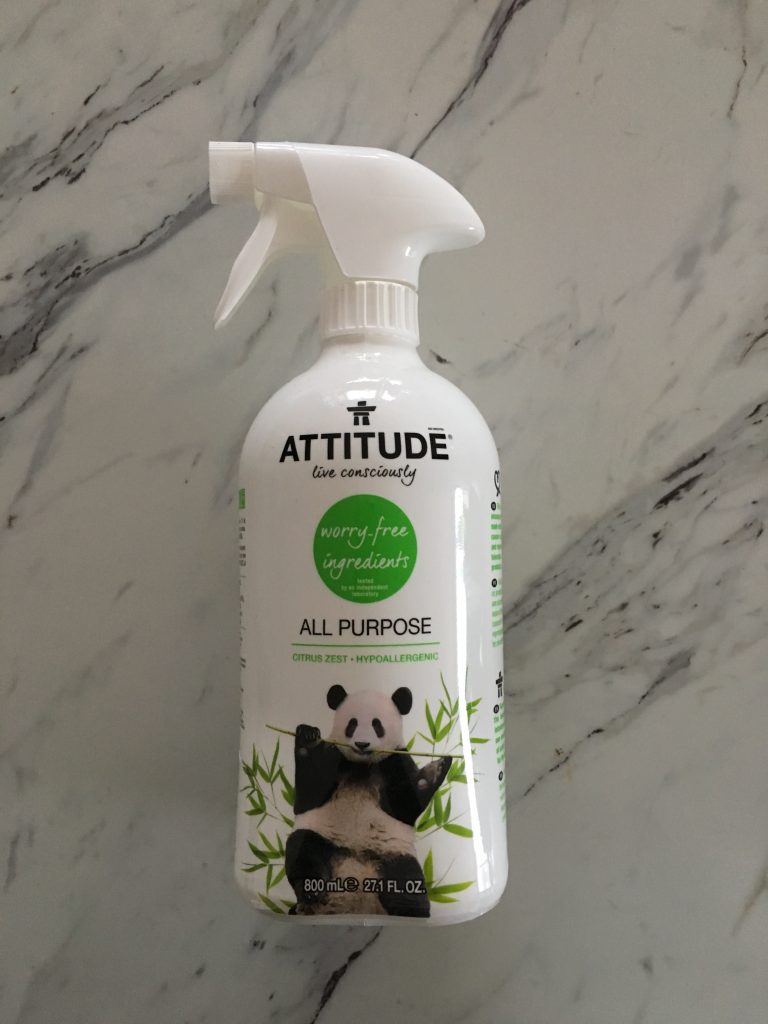 Now that I'm finally equipped with a product that I love, I keep it on the counter or underneath the sink with the best cloth wipe I have ever owned.
Note: Make sure you buy enough so you always have a clean one on hand. This amount will vary depending on how often you do the laundry. Also, these are super easy to clean and they don't take long to dry. Just another reason they are so ideal.
But showing you all these great products and talking about ways to reduce waste won't make a difference unless you do something about it. So today I'm challenging you to take action, to make a change in your home to reduce the waste that you produce. I would love it if you would share your experience with me by leaving us some photos on Facebook or Instagram and using our new hashtag:
#tinytipschallenge